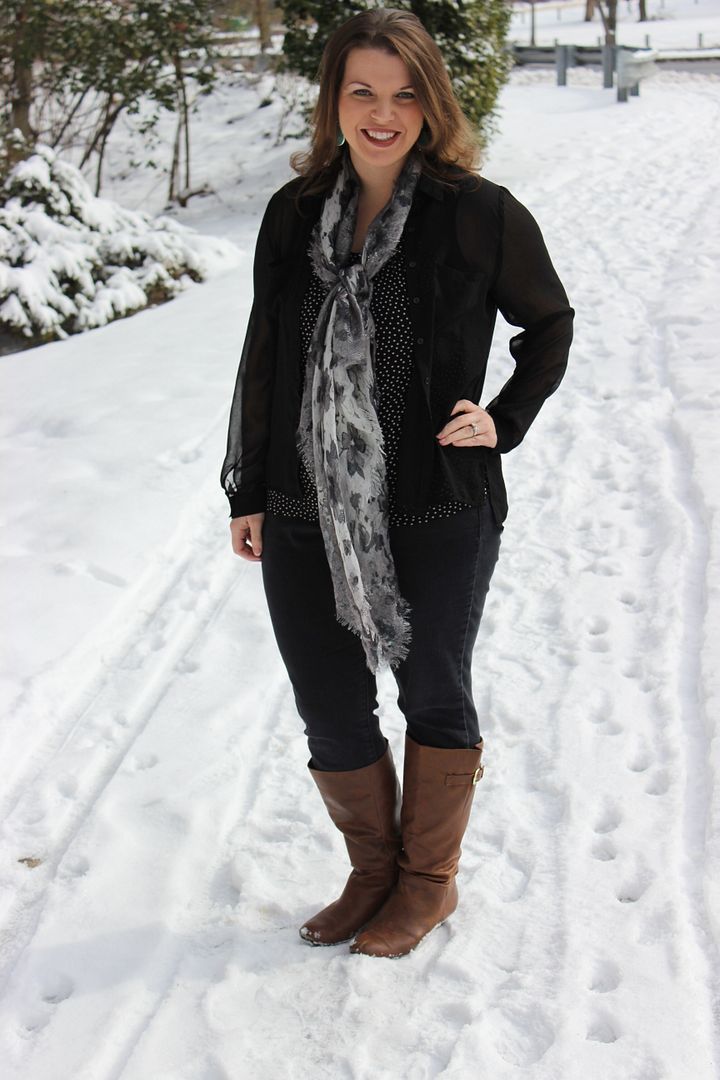 When something fantastic makes its way into my wardrobe, I'm known to wear the heck out of it! And these boots are no exception. These have been my favorite boots for two years now and I'm so sad that this is going to be the last season that I am able to wear them. These boots go with tons of stuff and are amazingly comfortable, so I have worn them with A LOT of things. With as much snow as we have had, its so easy to just throw them on, knowing that they will keep my feet and legs both dry and warm. But if you look closely, you will see that I really have worn them a lot. Which is why this is the last season that I will be rocking them!
I was so excited because I found a
very similar pair
online and mistakenly ordered them in a size too small. When I went to return the boots to the store about a month later, they didn't have a size 9. The store manager called around to every store in town and NO ONE had a size 9. Plus the website goes from an 8.5 (too small) to a 9.5, so I can't even order the correct size online. I'm so bummed, because they are pretty much the same style as my beloved and very well worn boots. And with the spring months coming up, everyone is getting rid of their boots. :( Huge bummer.

So I need to look into finding another style that I love just as much. I really want the cognac color, and a flat boot that doesn't look too military. Plus, I would prefer they not zip, but just be slip on boots. I'm not asking too much am I? :) So while boots are going on sale, I'm going to desperately try to find a replacement pair that I love just as much. Here's hoping!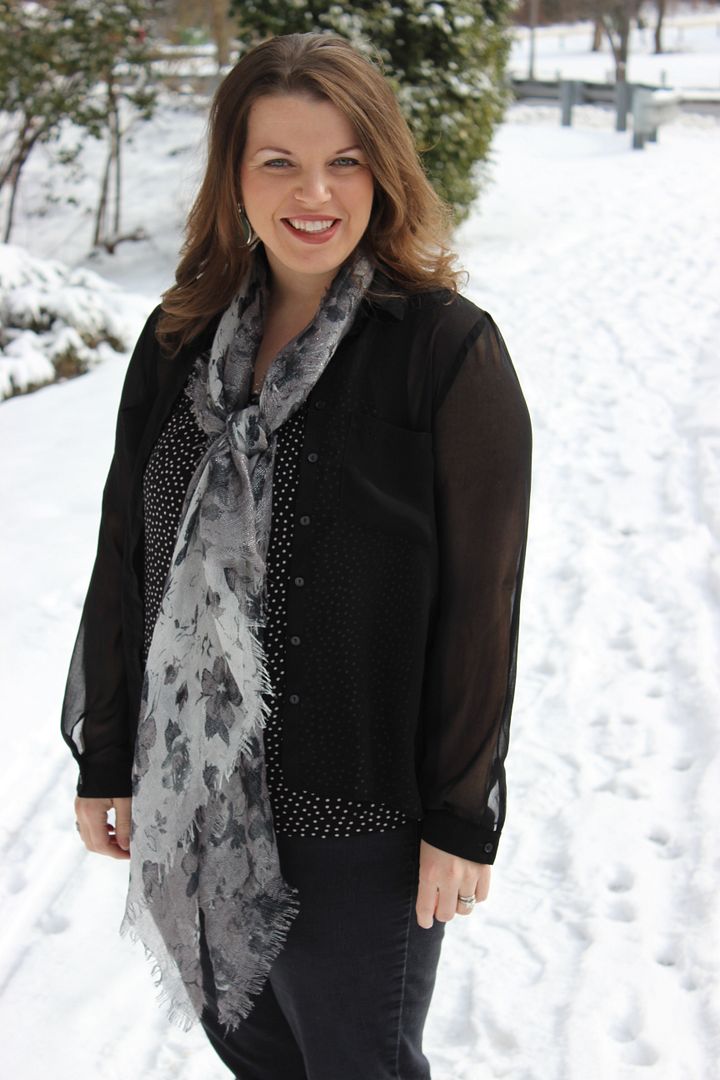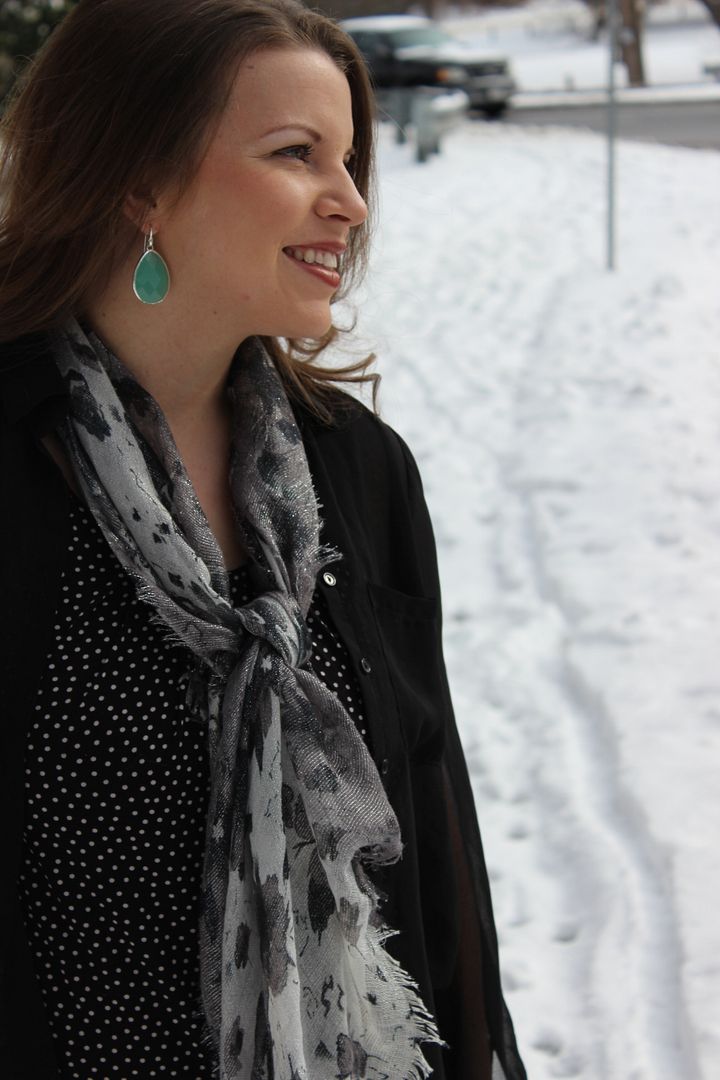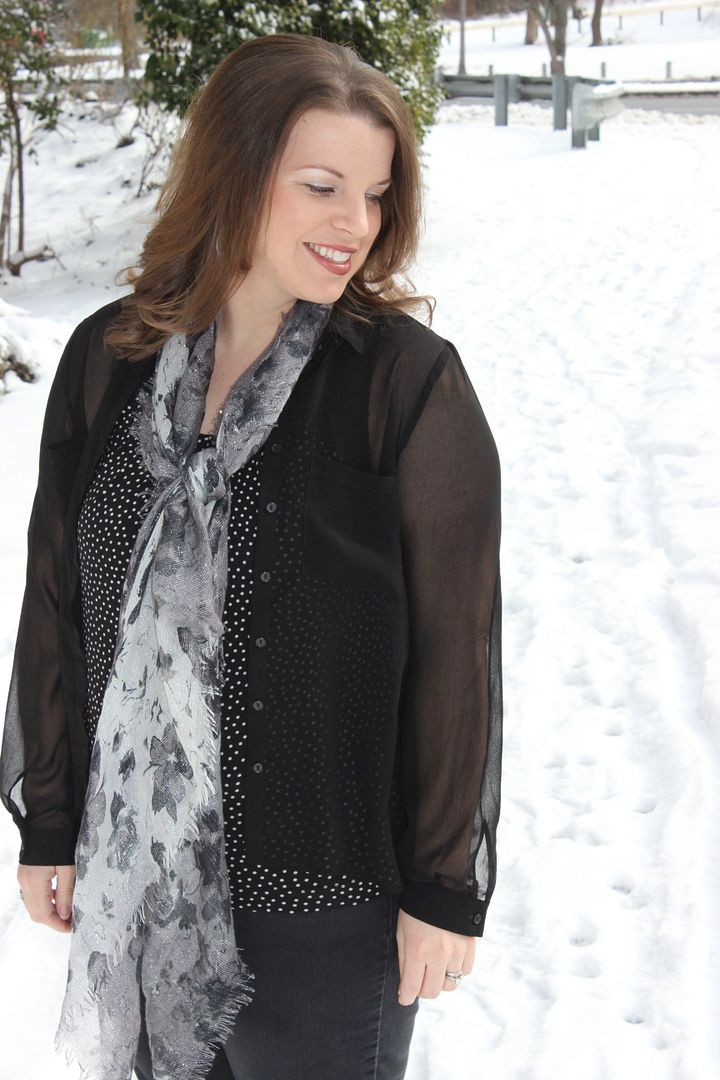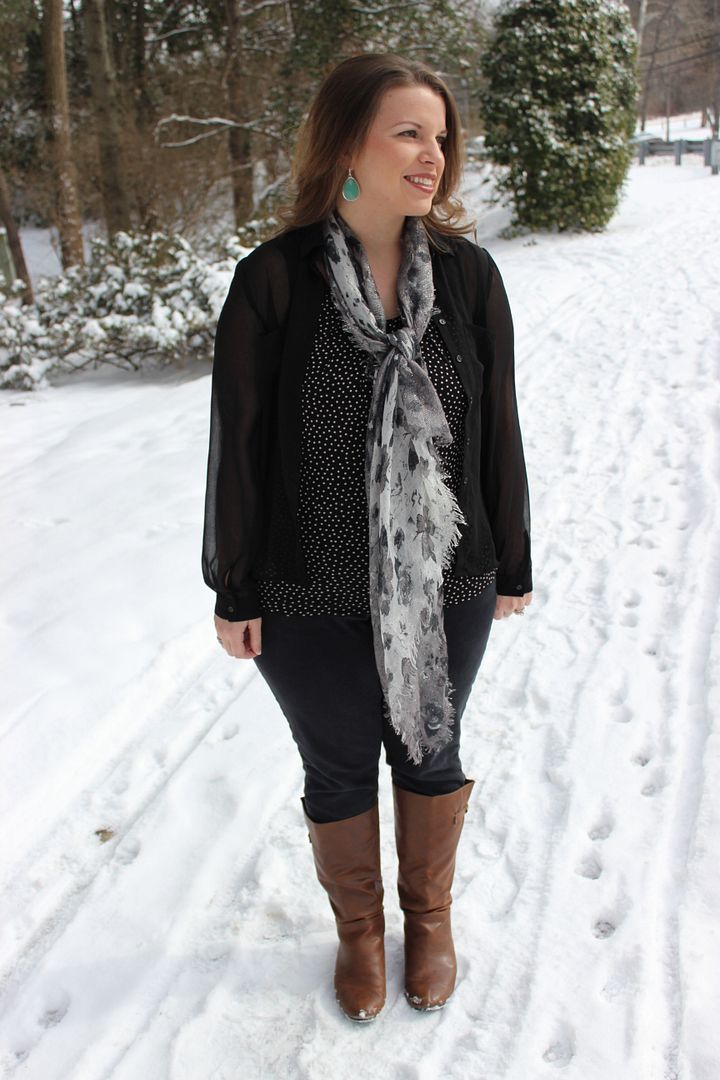 Tank: LOFT.
Black Chiffon Shirt: Genesis.
Scarf: Target (gift from my Dad!).
Boots: Target.
I'm linking up this post with
The Pleated Poppy
for What I Wore Wednesday,
Because Shanna Said So
for Random Wednesday,
Style Elixir
for Style Sessions and
Plane Pretty
for Sunday Style.
*************************
For your online enjoyment, please allow me to introduce you all to Helene from
Helene in Between
. You really should already know her because come on, she's amazing, but if not then keep reading. If you are looking for a stellar blog that keeps it real all while entertaining the pants off of you - well
Helene in Between
is your place! Helene is a genius in my opinion; offering up plenty of posts about
blogging
and explaining parts of the
blog business
, while also keeping you entertained writing about her travels, her love of music and her dogs. Scroll through her posts and you will see tons of pictures of Helene simply having the best time - I seriously want to hang out with her and perhaps celebrate
Mardi Gras
while we are at it. The girl just brings the fun whenever she goes. She has a terrific way of writing that really makes me feel like I'm sitting next to hear sharing a bottle of wine. And I completely agree with the majority of her "
Things I Refuse
" list - just say no to sneaker heels! So hop on over to Helene's blog and stay awhile, she's got hours of entertainment for you!