Happy Friday!!!
It's been a pretty good week, getting to spend some time with Tolar's side of the family. Here are some of our top moments from the week.
1.) We got to see our niece play in a volleyball game on Tuesday night and she rocked it! I'm so proud of her, she is the captain of her team and quite the awesome player.
2.) Baby K got to have a bath in the kitchen sink at G Ma and Pa Pa's. She loved it!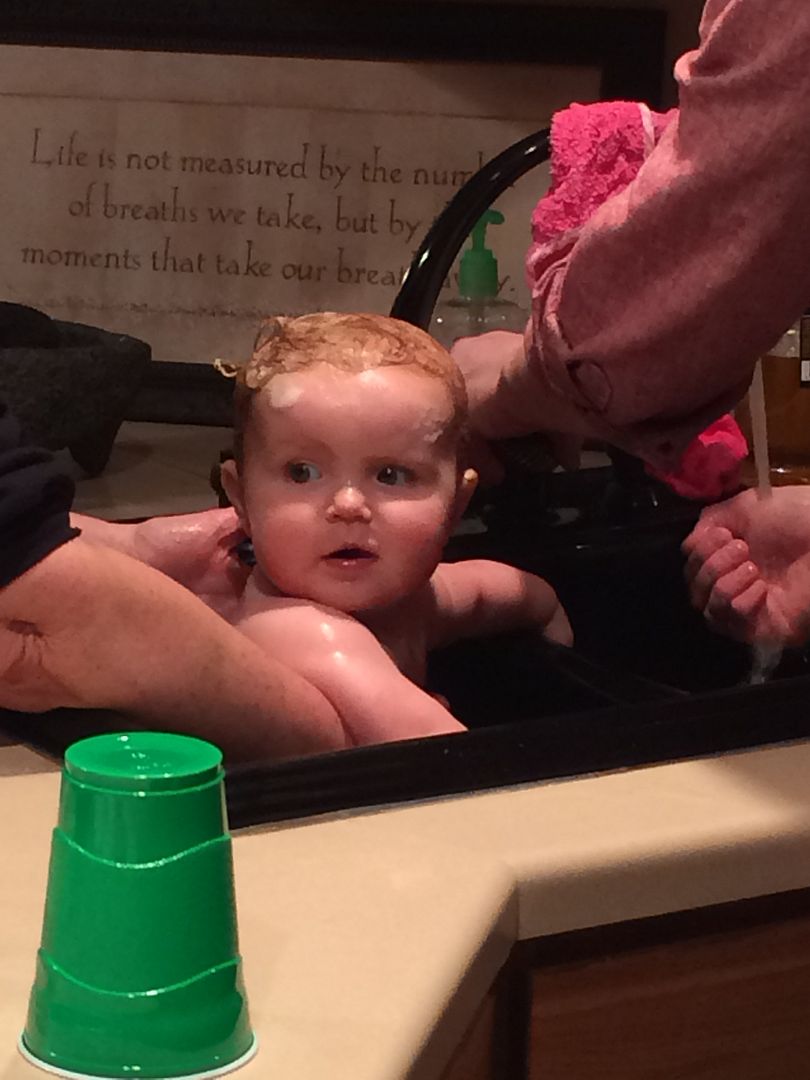 3.) I am so happy to be a part of the Rodan + Fields business. The company KEEPS receiving media coverage about the awesome, life-changing products.
4.) All the toys that Baby K has to play with while visiting G Ma and Pa Pa's and she decides to play with an egg carton. Glad my girl is frugal!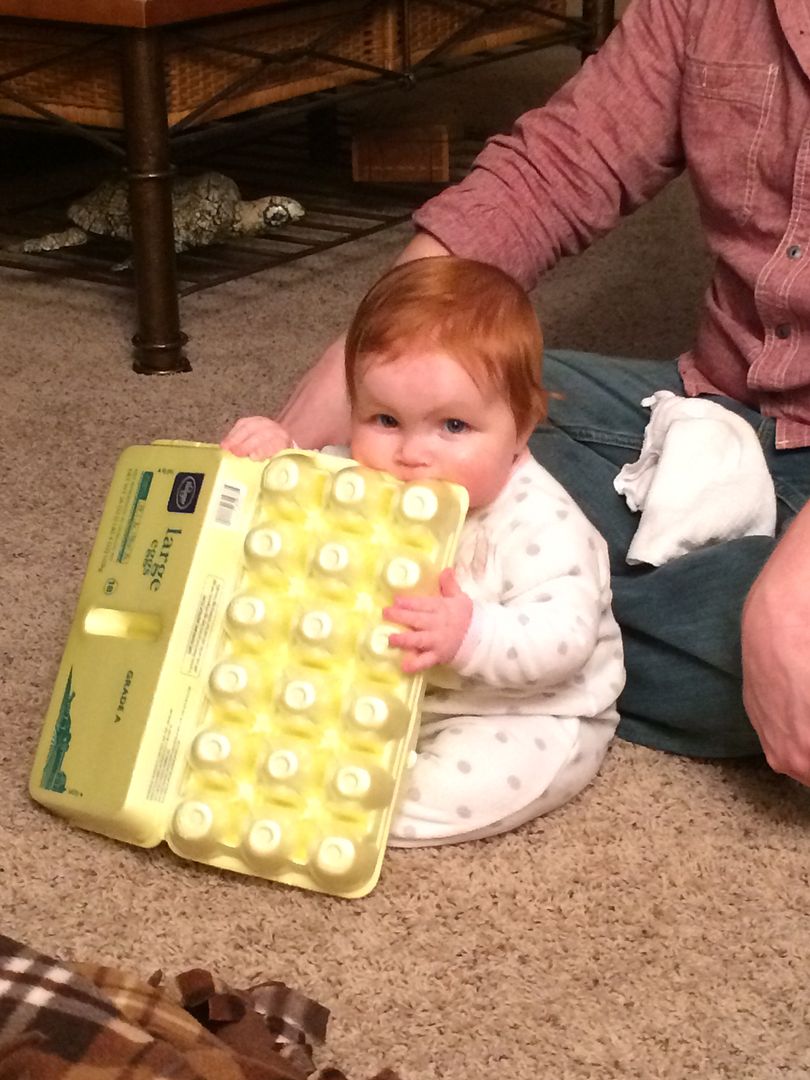 5.) Super Kendall is here to save the day!