So there is an amazing trend happening in the baby world and I am in L-O-V-E with it...babies wearing moccasins. They have got to be the cutest thing around. I mean roly poly babies are already pretty irresistible, but put some too cute to handle moccasins on them and I just want to gobble them up!
Have you heard of the company
Freshly Picked
? They have some of the best baby moccasins I have ever seen. Not only are the moccasins super durable, but they have a terrific elastic design to keep them on Baby K's feet. This child has a tendency to kick off her socks, so I wasn't sure how long the mocs would stay on her feet. But the Freshly Picked mocs aren't going anywhere. They stay on her feet and keep her looking fab. And thanks to the elastic at the ankle, they are really easy to get on. I don't know about other parents out there, but it is incredibly difficult putting shoes on someone who is running in place while you are trying to dress them. So I'm very thankful for this design!
And oh my goodness the color options...I had such a hard time deciding which ones I wanted to get for Baby K. I chose the
Steel
color because I thought they would go with virtually everything in her closet. However, I'm seriously considering purchasing her the
Radiant Orchid
color too. After all, that is Pantone's color of the year! Check out the selection, they have both leather and suede options. And I dare you not to drool over how cute the moccasins are. One other thing: this company means business. The owner, Susan, was featured on the tv show Shark Tank. So cool!
I ordered a size 2 for Baby K who is 8 months old. She has a little room to grow in them, so I know we will get some good use out of them!
Just a tip for you instagram lovers out there, follow
Freshly Picked on instagram
to catch some awesome photos of snuggable tots wearing these fab shoes. Their instagram account is one of my favorites.
And as a special treat for all of you Pursuit of Pink readers, Freshly Picked is giving away a free pair of moccasins to one lucky winner!!! All you have to do is enter using the Rafflecopter widget below. Good luck!!! Can't wait to see a pic of the winner rocking their awesome moccasins.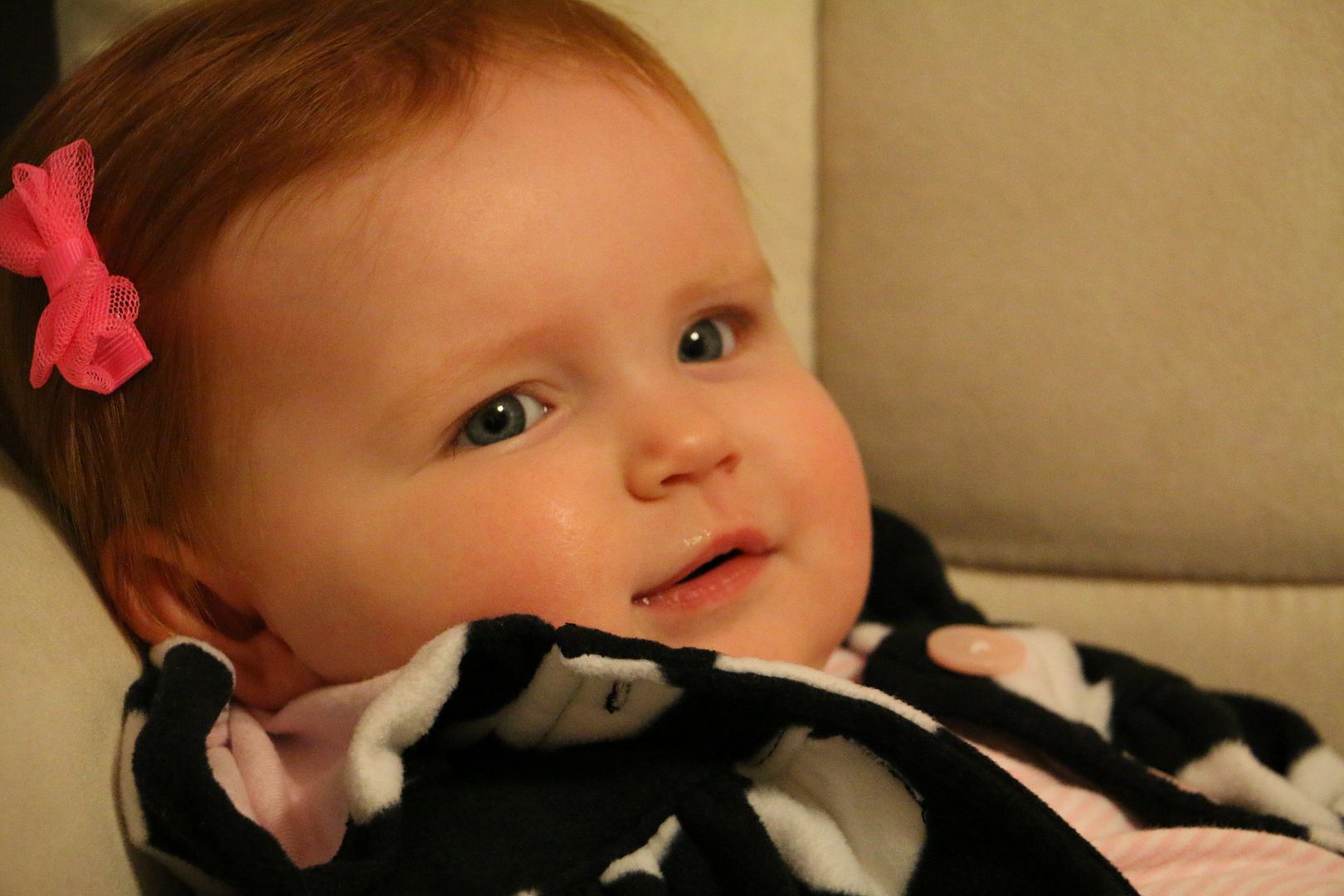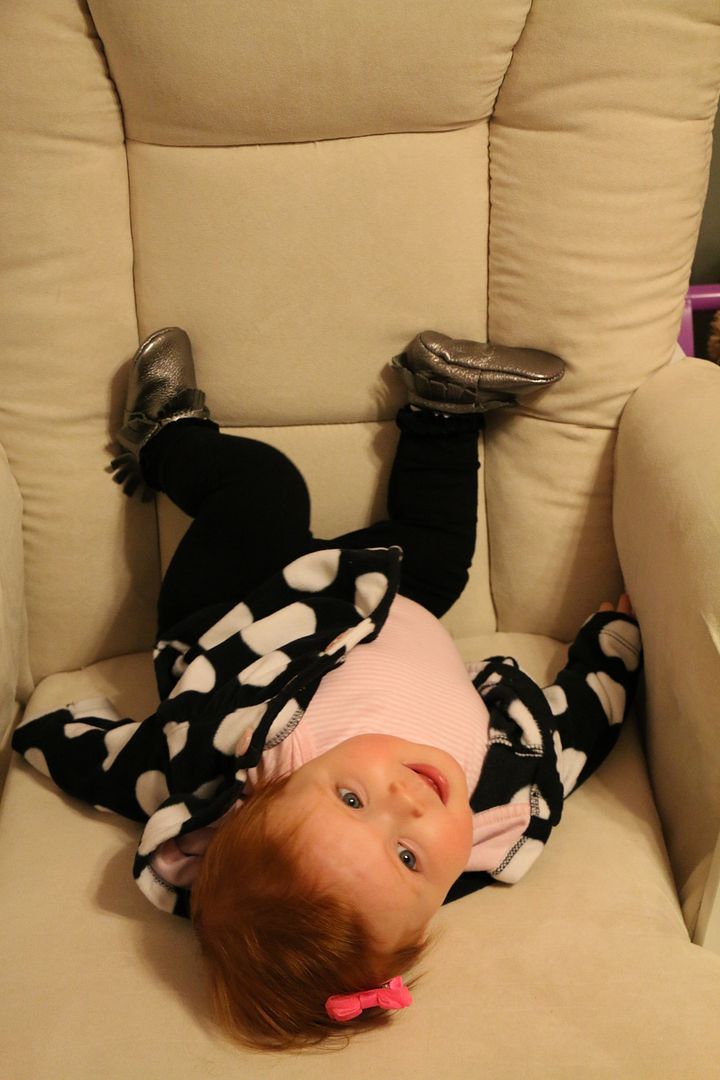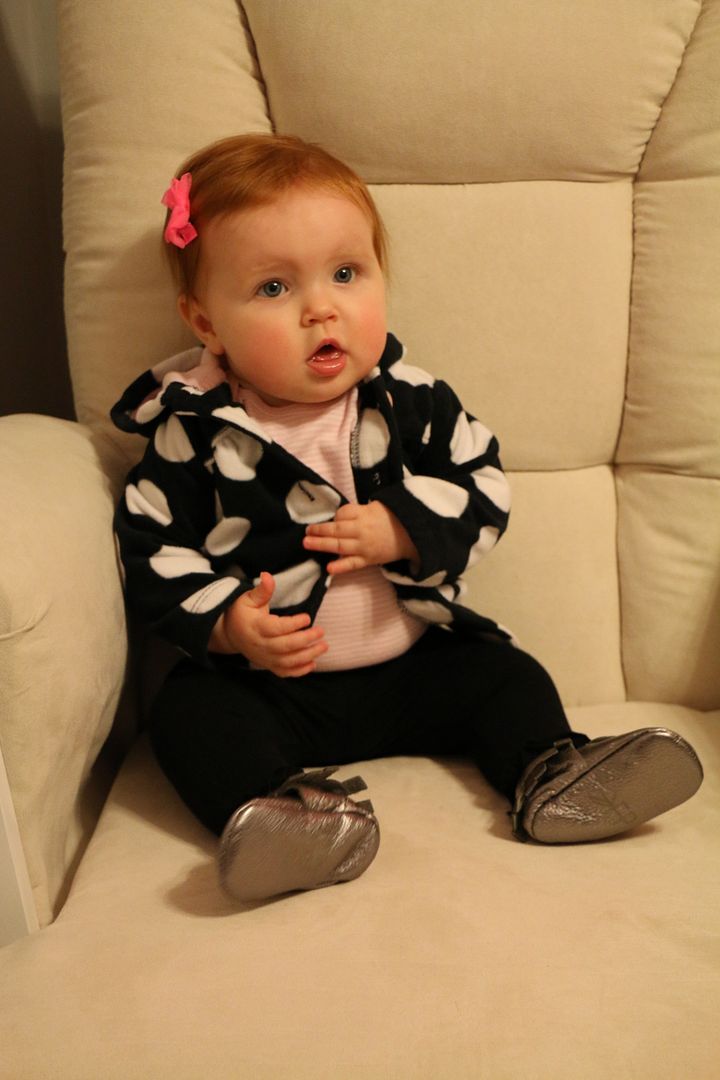 Pants: Target.
Pink Striped Onesie: Carter's.
Polka Dot Jacket: Carter's.
Pink Hairbow: Carter's outlet.
a Rafflecopter giveaway