I am so super thankful it is Friday. This has been a very tough week and it has been helpful for me to focus on the good things happening in my life.
So here we go:
1.) These two cuddling on the couch, that's all I need to see to forget about anything else.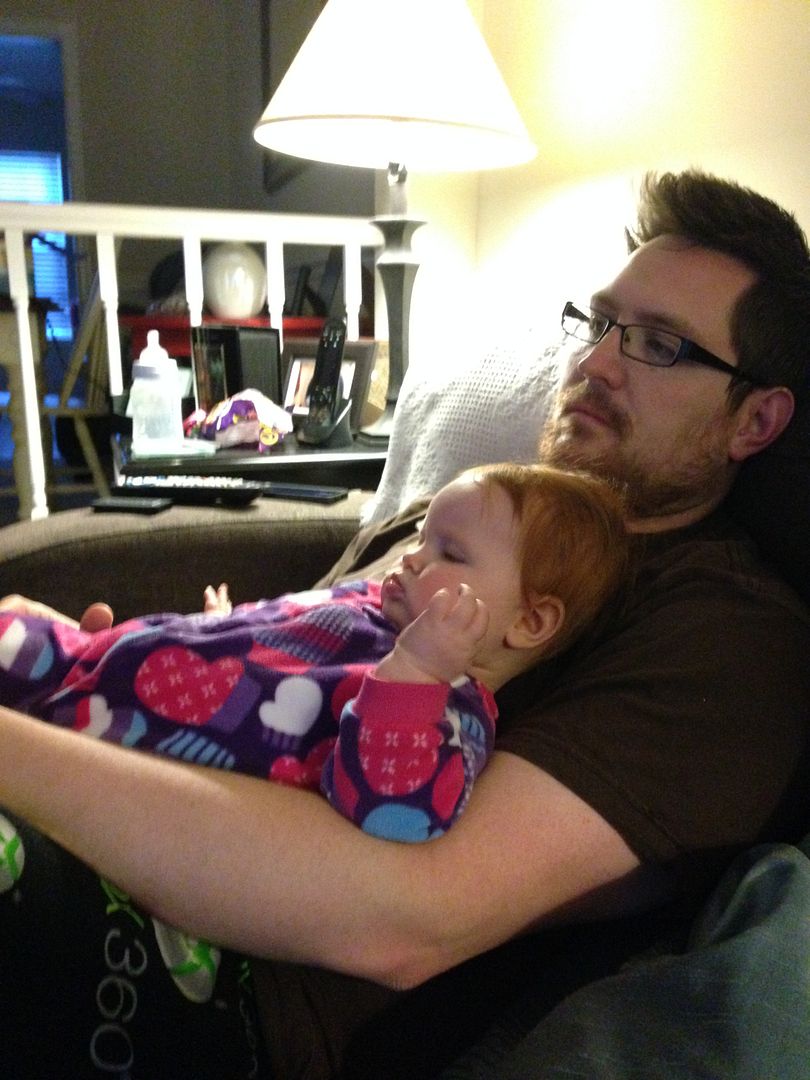 2.) Tolar and I went to Starbucks on our anniversary to get breakfast. They had pink streamers and all sorts of decor up - I told Tolar they too were celebrating our anniversary.
3.) Baby K got to meet her Uncle Matt and Uncle Marc this past weekend. These are two of Tolar's best friends who drove to our house in Northern Virginia all the way from Florida just to play video games meet her.
4.) During Baby K's 9 month well check up, Tolar and I got an outstanding progress report too. :)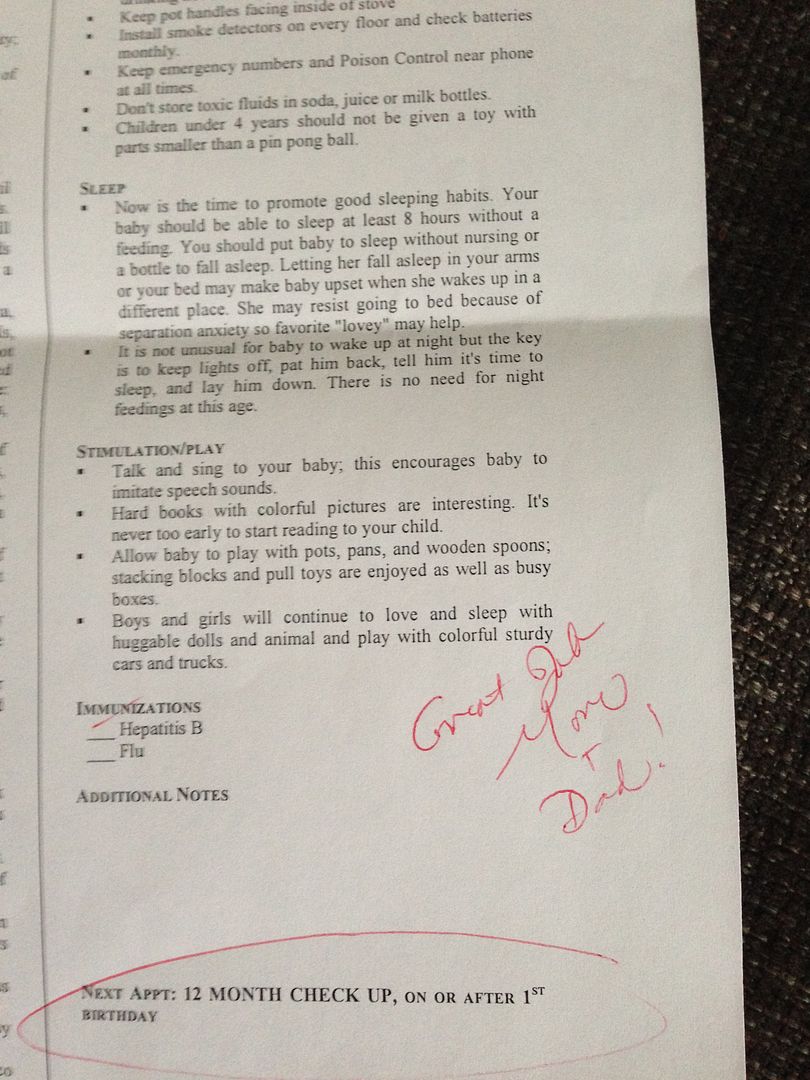 5.) Our big girl stood up for a few seconds, we were so excited!!!
I'm linking up this High Five For Friday post with
Lauren Elizabeth
.