Fall weather is simply amazing. I love how crisp the air can be without making me feel like I need to put on a winter coat and gloves. I also love that fall weather is the perfect opportunity for me to wear some of my favorite things. And two of those things would be scarves and boots.
Most of the time, if I wear a scarf I wear it more for fashion than functionality. But when fall rolls around, I get to throw on a scarf to serve both purposes. I love how a scarf can transform an outfit. And there are so many ways to wear them/tie them which makes adding a scarf to an outfit so much fun! And boots! Oh man do boots make me feel so warm and snuggly. It doesn't even matter the type of boot, any boot does the trick. You can wear boots with jeans, pants, dresses or skirts, the options are endless.
What are your favorite fall trends? Leave me a comment below and tell me all about them.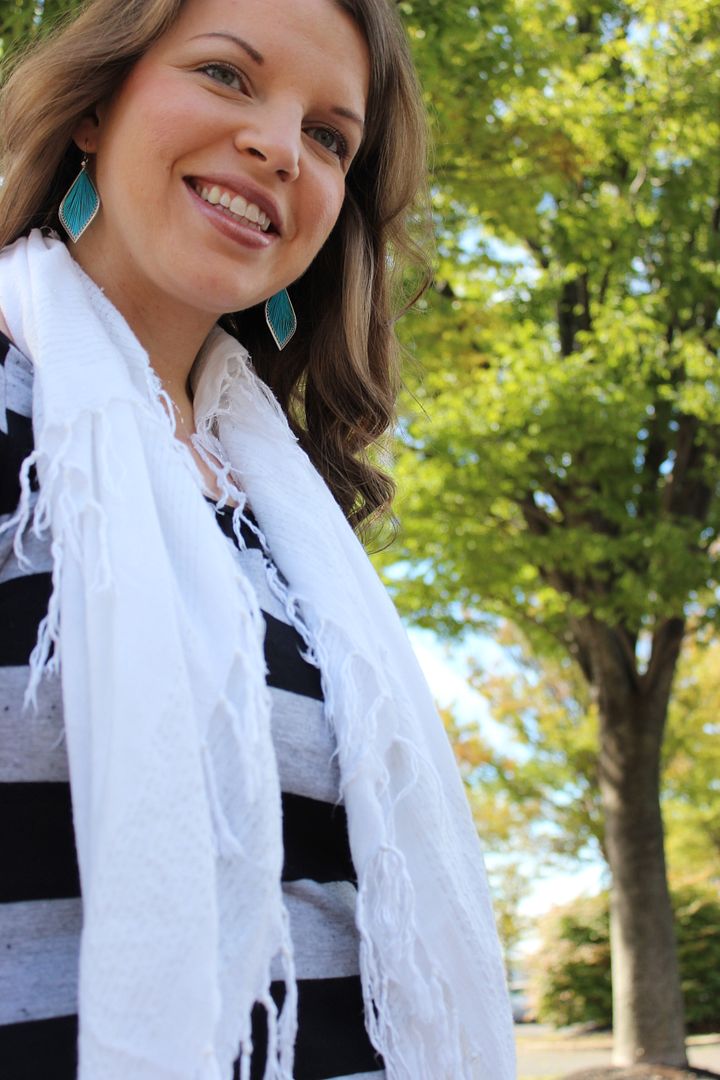 Skirt: New York & Company.
Shirt and Earrings: Target.
Boots: DSW.
Scarf: I wish I remembered!