Happy Weekend everyone!!! Can you believe we are so close to Thanksgiving? Where has 2013 gone? I know I will probably be saying that for the rest of my life, but seriously this year has flown. And because of that I always love joining
Lauren Elizabeth
for High Five For Friday. This way I get to remember all of the small things that bring me joy each and every day.
1.) I might have gone just a wee bit crazy in the kids Christmas section at Target, I'm so excited for Baby K's first Christmas.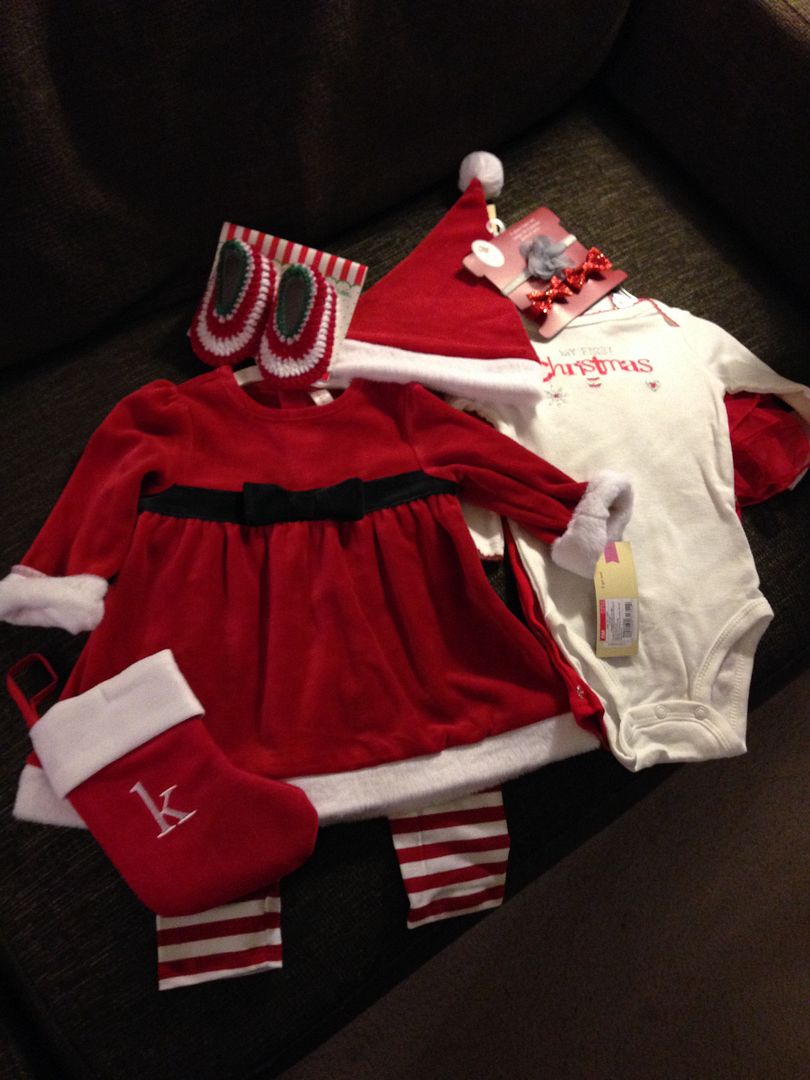 3.) We gave Baby K green beans this week, her face says it all. We are starting slow giving her foods, this is going to be fun.
4.) Look at my big girl, holding her bottle all by herself! Starting real food and holding a bottle??? Oh my gosh, I'm not ready to handle her growing up.
5.) I found one of the funniest sites, all about
bad engagement photos
. This gem made me do a spit take. (Hey Dad, Tolar said it best when he said that Beckaroo has nothing on this photo!)