Jumping right into it, here are my top moments from the week…
1.) My sister in law came in for a visit and I think it's safe to say that Baby K simply adores her aunt. All weekend long it was smiles and giggles for her Aunt Wee.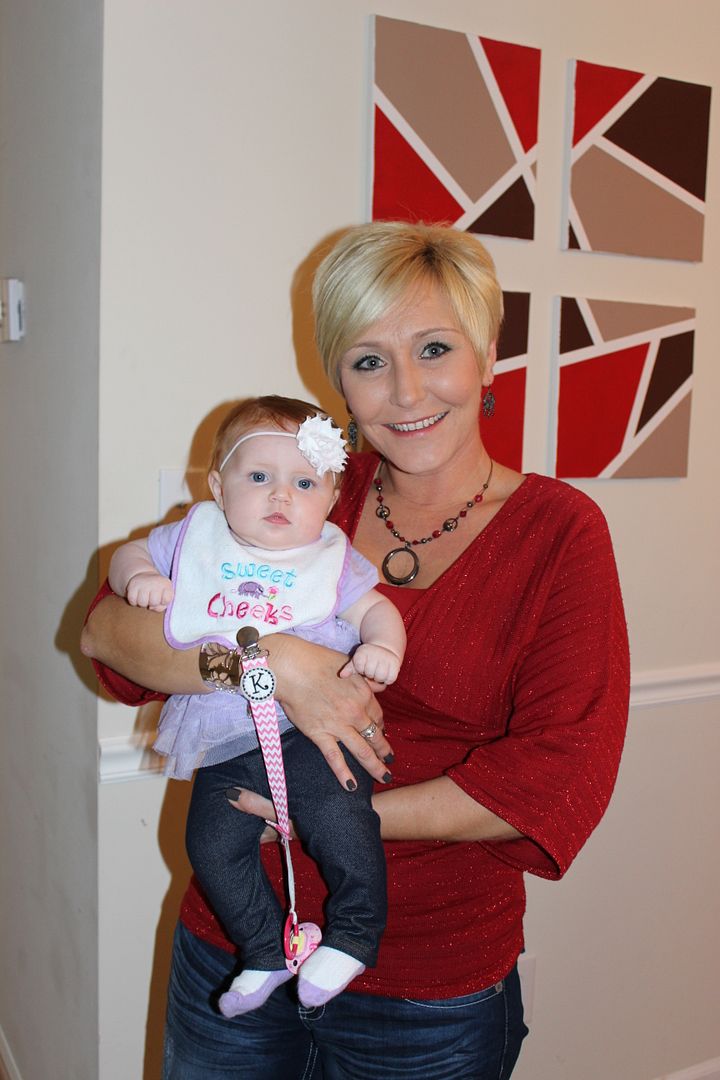 All smiles with the exception of this photo, but at least she's looking at the camera!
2.) Also, my dear friend Jessy and her family came up for a visit. It is always so good catching up with my girlfriends, picking right back up where we left off. I just love that Jessy's sweet son instantly took to Tolar as his new buddy! Oh and he loved on Baby K a lot, such a sweet boy.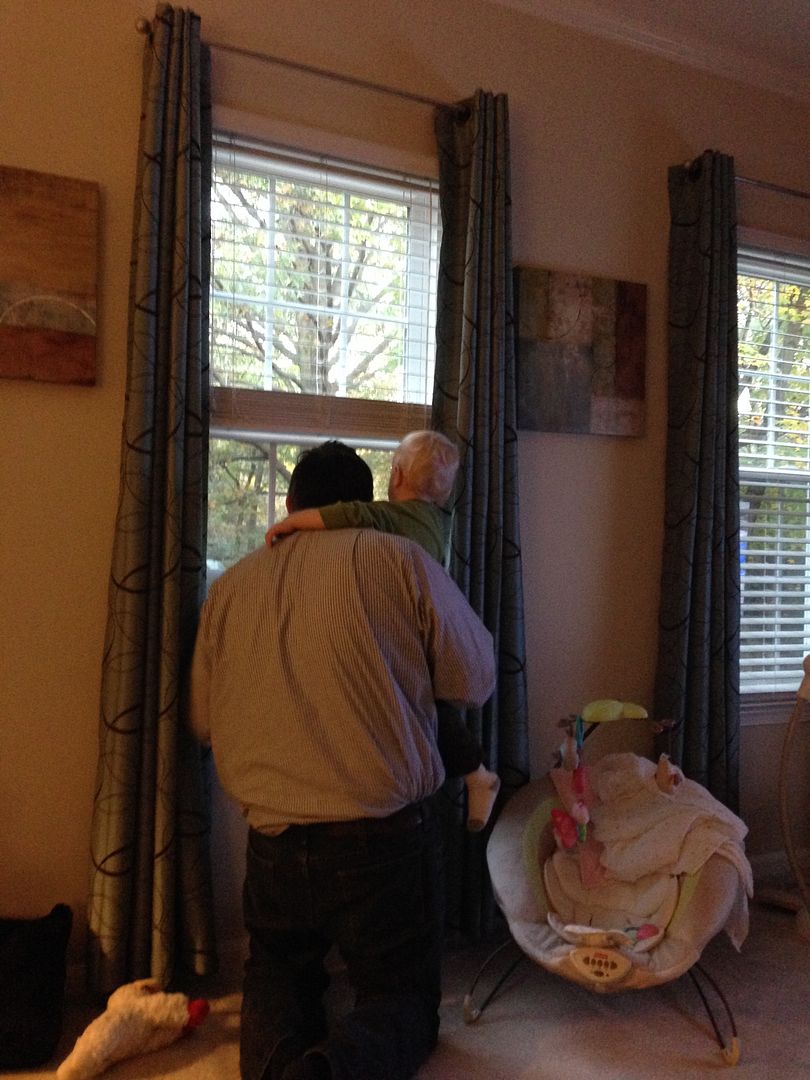 3.) Someone is kinda on the move! I laid Baby K down on her activity mat the proper way (which would be perpendicular in this picture), went to wash some bottles and came back to find that she had turned herself 90 degrees. It's only a matter of time before the baby proofing of our house will begin.
4.) Heart melted from this picture. Look at Baby K touching her Daddy's face. Seriously such an amazing moment to capture.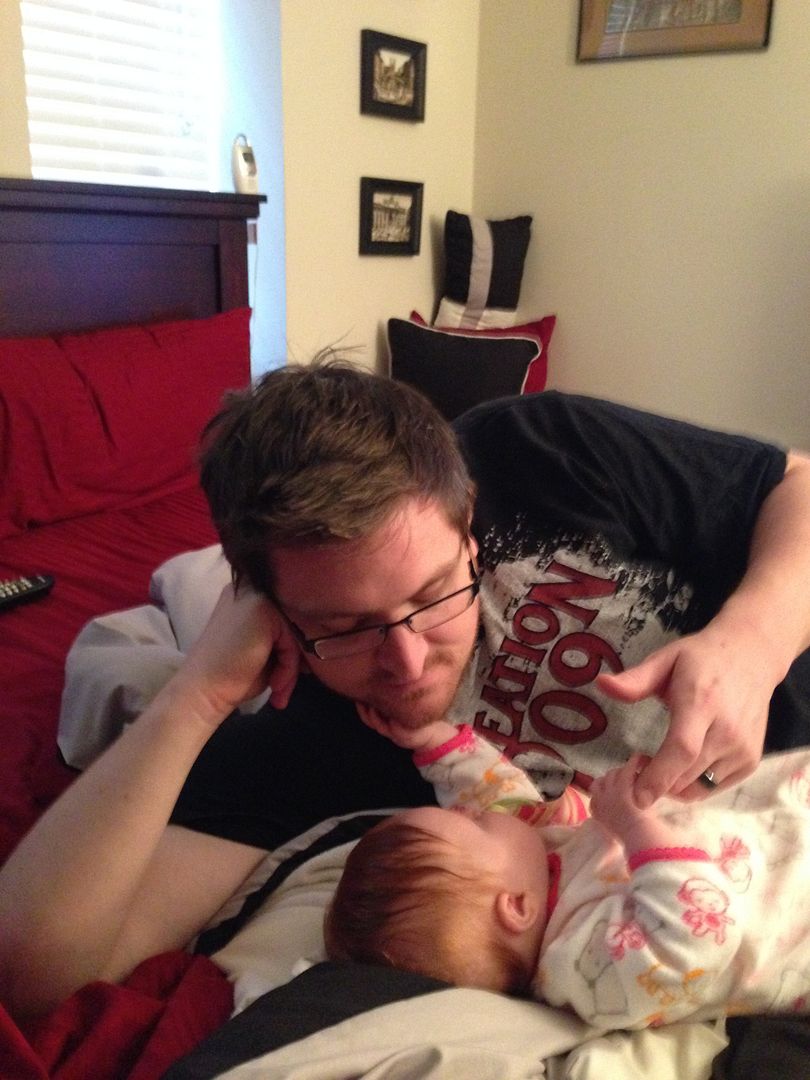 5.) Tolar had to work in Baltimore this week and was going to pass by my work on his way back so he stopped and had lunch with me. What a treat to have a brief day date with my husband (and we got hot dogs!!!).
Check out that sweet No Shave November Beard!
I hope you had a good week and that your upcoming weekend is amazing!