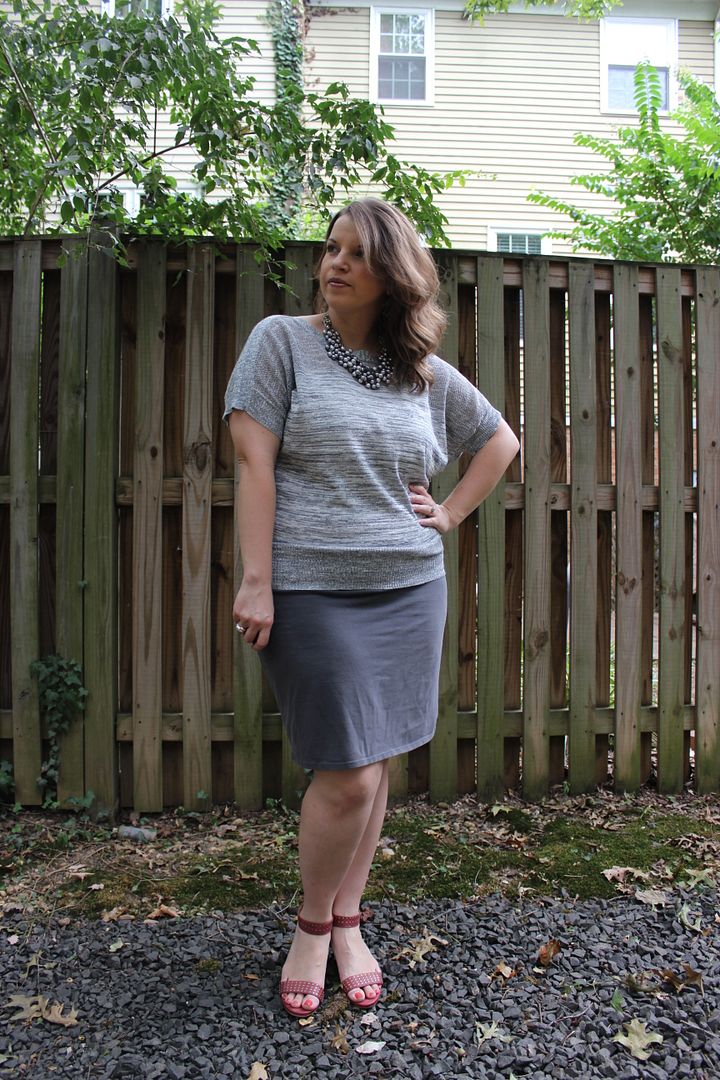 I've been on a monochromatic role lately and today's post is no different – shades of grey. Something about wearing all one color, it just gives your look a more polished, classic feel. And I read somewhere that wearing all one color makes you look slimmer. Now, I'm not sure if I wore an entire outfit of bright yellow that I would look slimmer, but you never know, maybe I'll try it.
Of course I had to add a little sass to this all grey outfit by throwing on a pair of colorful heels. Just like I said in
this post
, adding fun accessories helps take your ensemble to another whole level and keeps you from looking frumpy or like you are in mourning. Unless of course you have on all yellow. I doubt anyone would think you were headed to a funeral in all yellow. What it is with me writing about yellow today? Are my fingers trying to tell my subconscious something? "Grey skies are gonna clear up, just put on a happy face."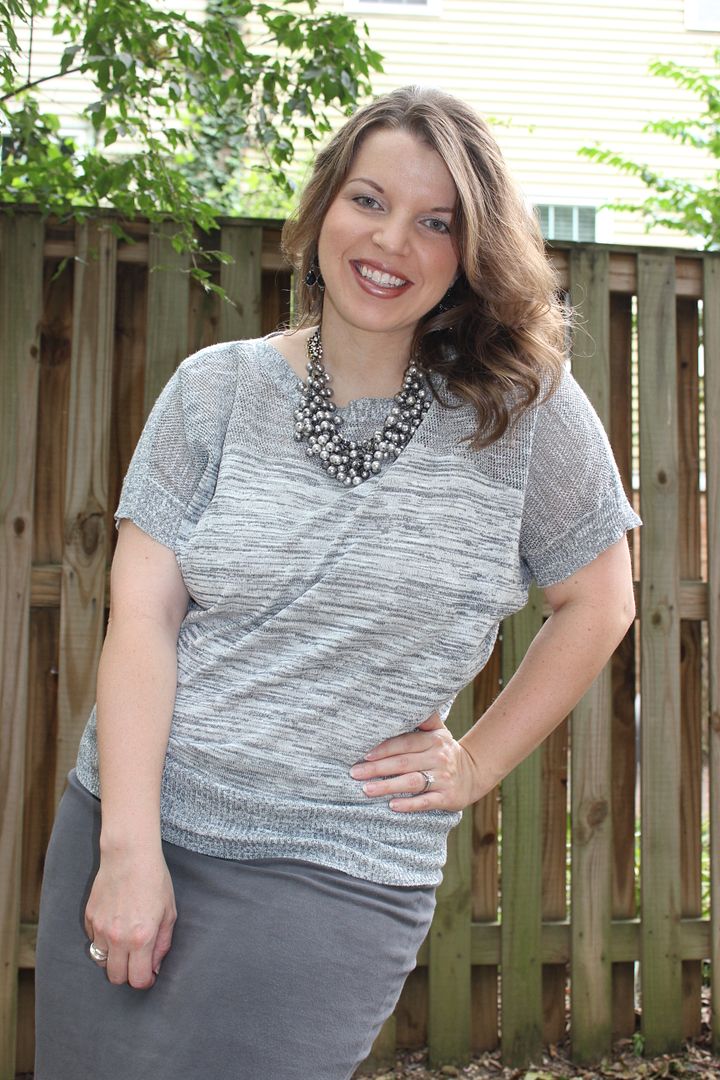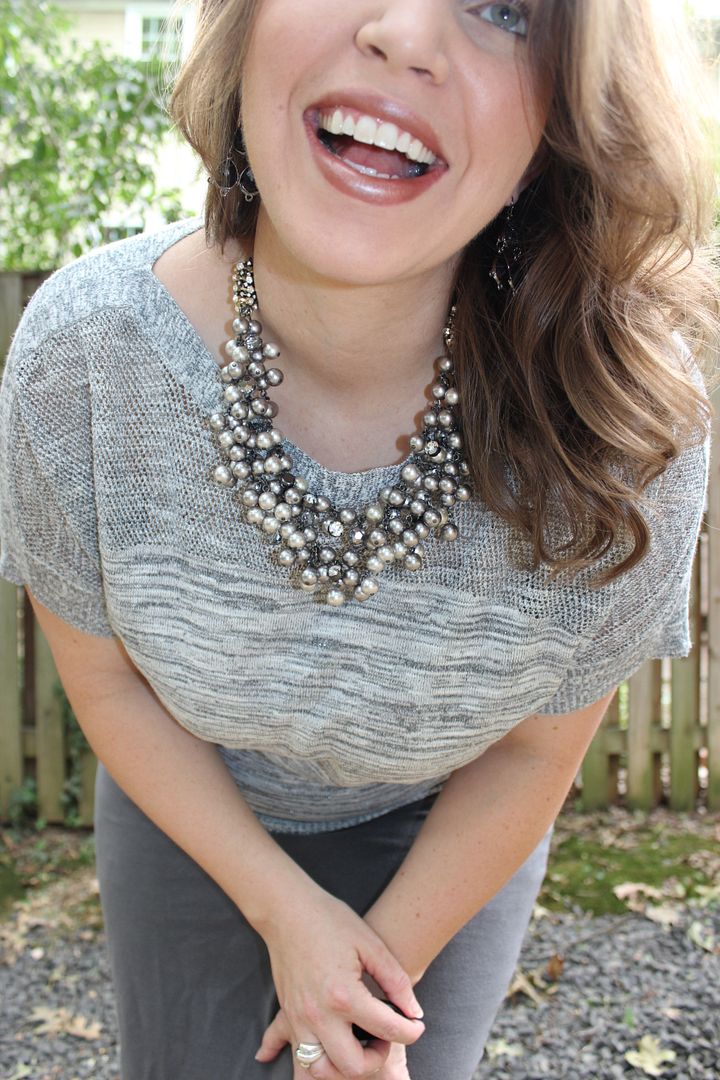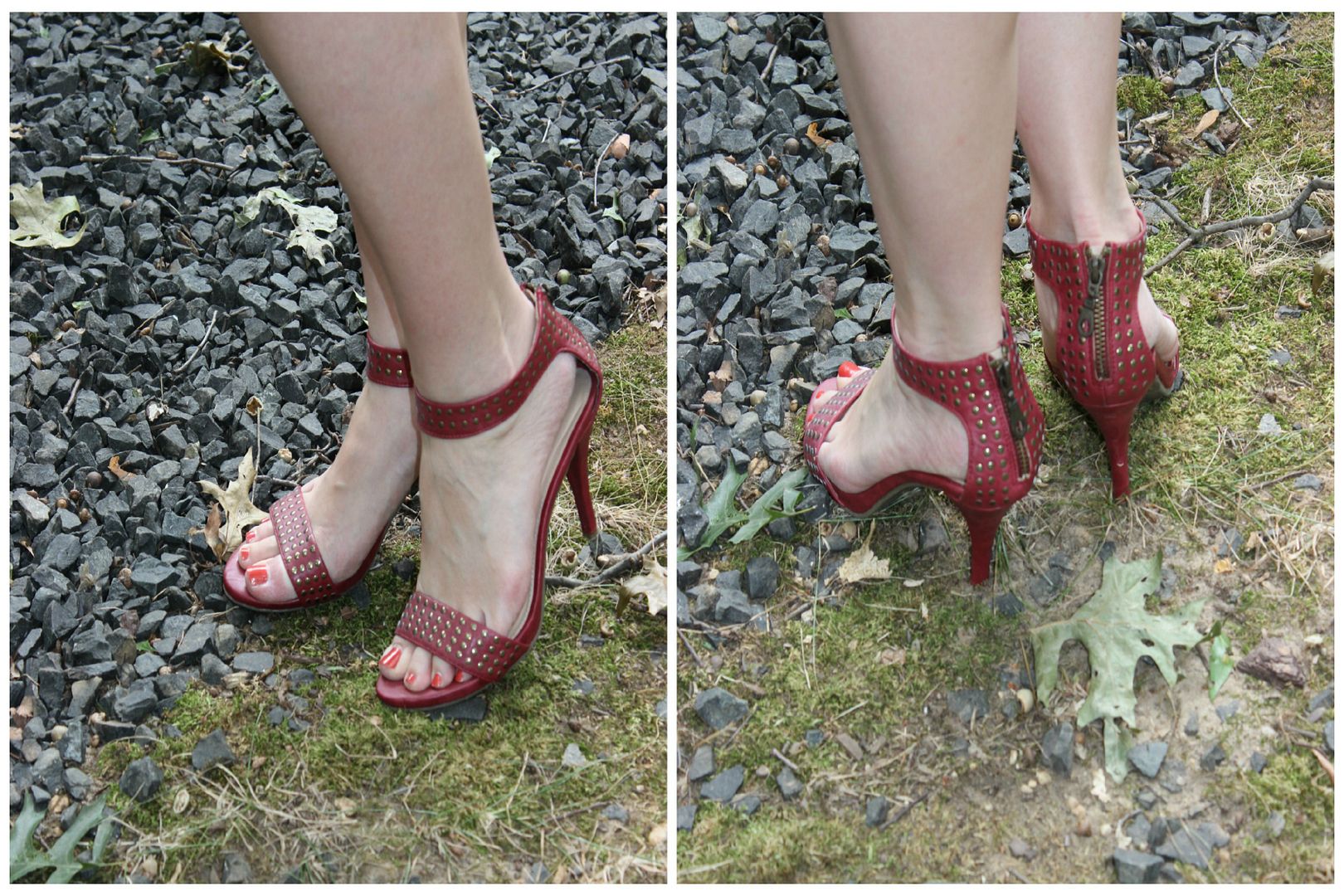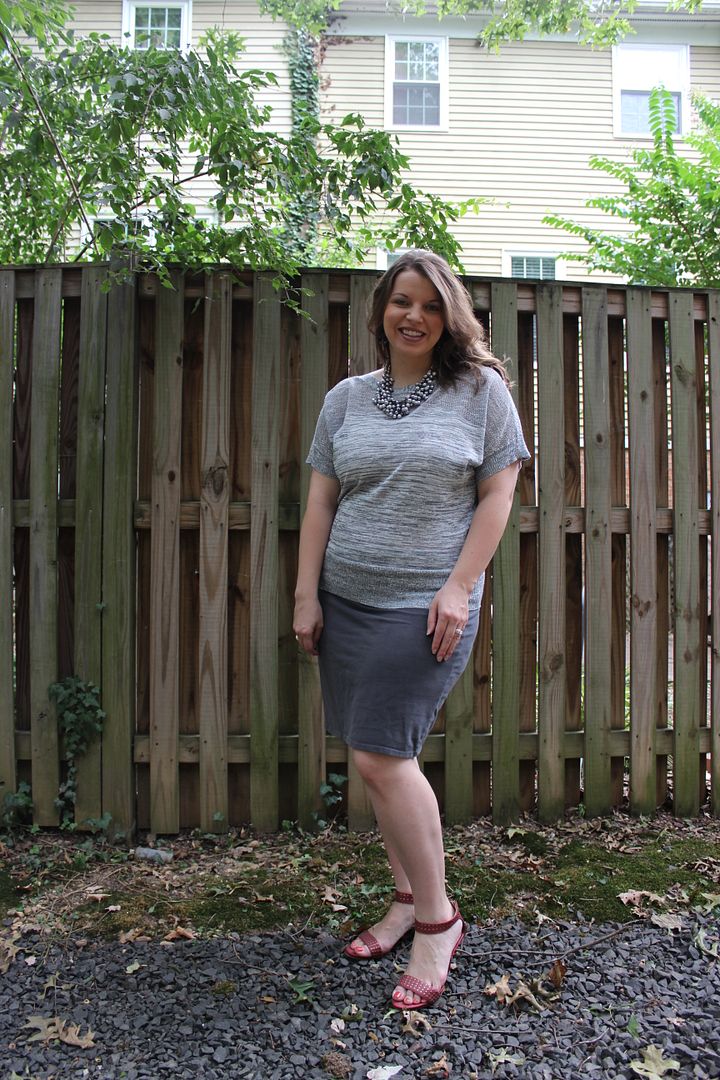 Skirt and Top: New York & Company.
Shoes: Target.