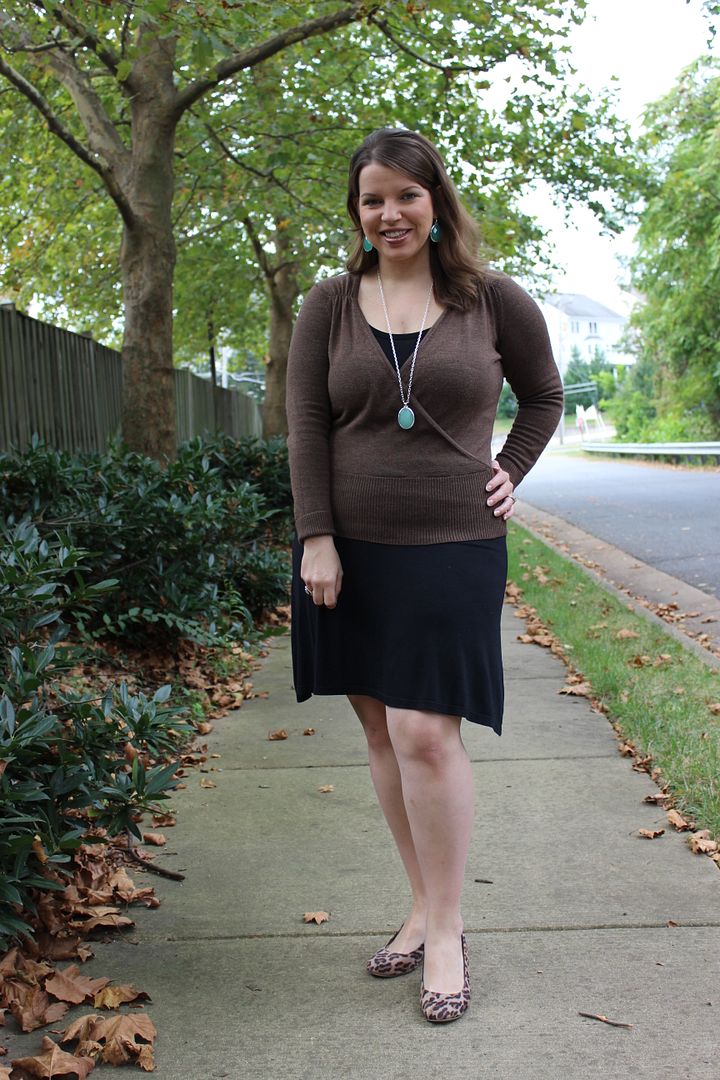 Hey, just to let you know – it's ok to wear black and brown together. I have heard so many people gasp in horror at the thought of black and brown and I always look at them in confusion. Um, have you ever seen a leopard print? I'm pretty sure both of those colors are in the print and my goodness they look fabulous! Plus, black and brown are both neutrals and neutrals go with everything, even each other. I'm also of the mindset that leopard print is a neutral, so feel free to rock it all together. I sure did! Black + Brown + Leopard Print = SCORE.
Apologies in advance that this post is super short and sweet. I'm incredibly exhausted as I write this post and not because my child doesn't sleep, she actually sleeps about 11 hours thru the night right now. Praise The Lord for that! But this whole going back to work, getting up early to get ready, rushing home to spend a couple precious hours with Baby K, cleaning up the house, doing laundry, saying hi and wishing I had more energy to utter more words to my husband is exhausting. Working Moms of the world – you rock!!!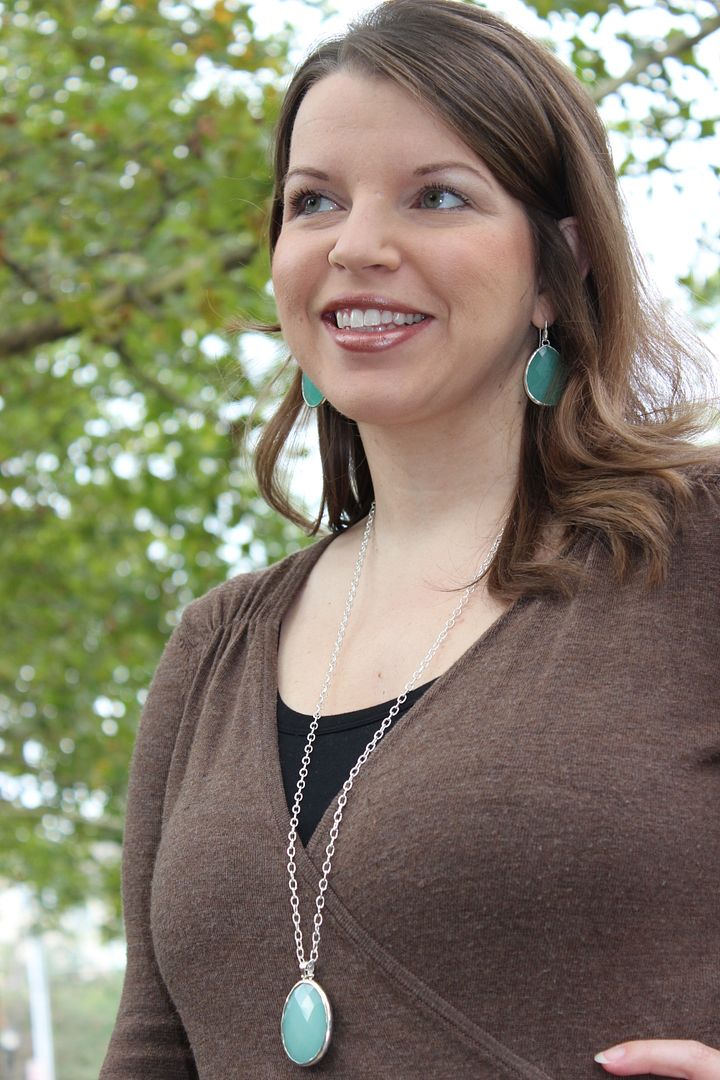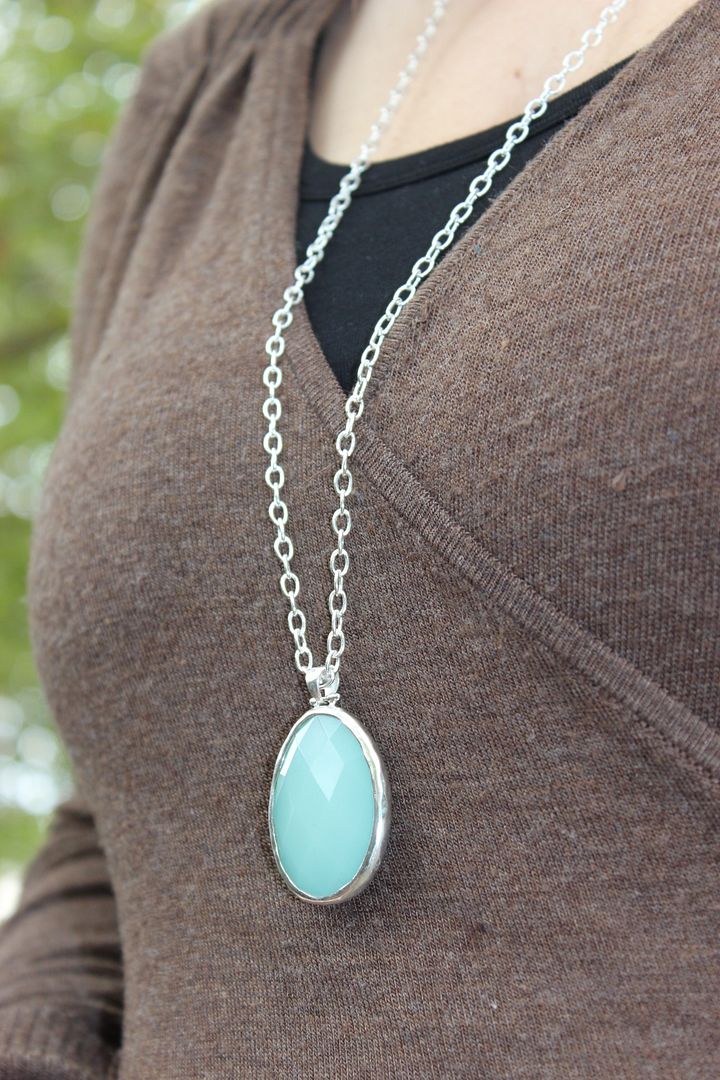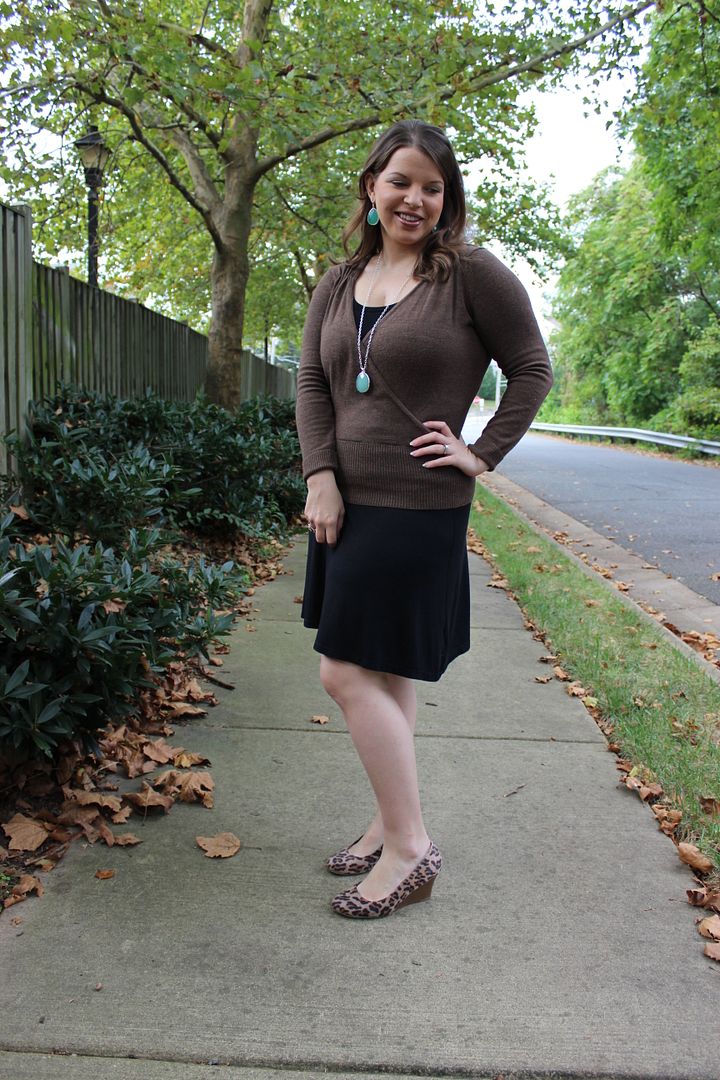 Skirt: Old Navy.
Brown Top: New York & Company.
Shoes: Payless.