So I have a yummy recipe for you to try that again involves meat on what some people call Meatless Monday. Although, this recipe involves using ground turkey (which is AMAZING in my opinion) and I'm sure some of your husbands out there might argue that ground turkey isn't really meat. But just trust me; this is such a great meal. Even Tolar really enjoys it!
I have to give all of the credit for this recipe to my friend Courtney. She knows that Tolar and I are counting points and trying to lose weight so when we went over to her house for dinner, she whipped up this awesome and healthy meal for us. Tolar and I loved it so much I made it two nights later. And I want to share it with all of you!
Here is what you need:
-ground turkey
-broccoli
-carrots
-tomatoes
-green chilies (if desired)
-brown rice (I used Uncle Ben's Ready Rice Brown Basmati Rice)
-1 Tablespoon cooking oil
-garlic powder
-salt
-pepper
-4 cups water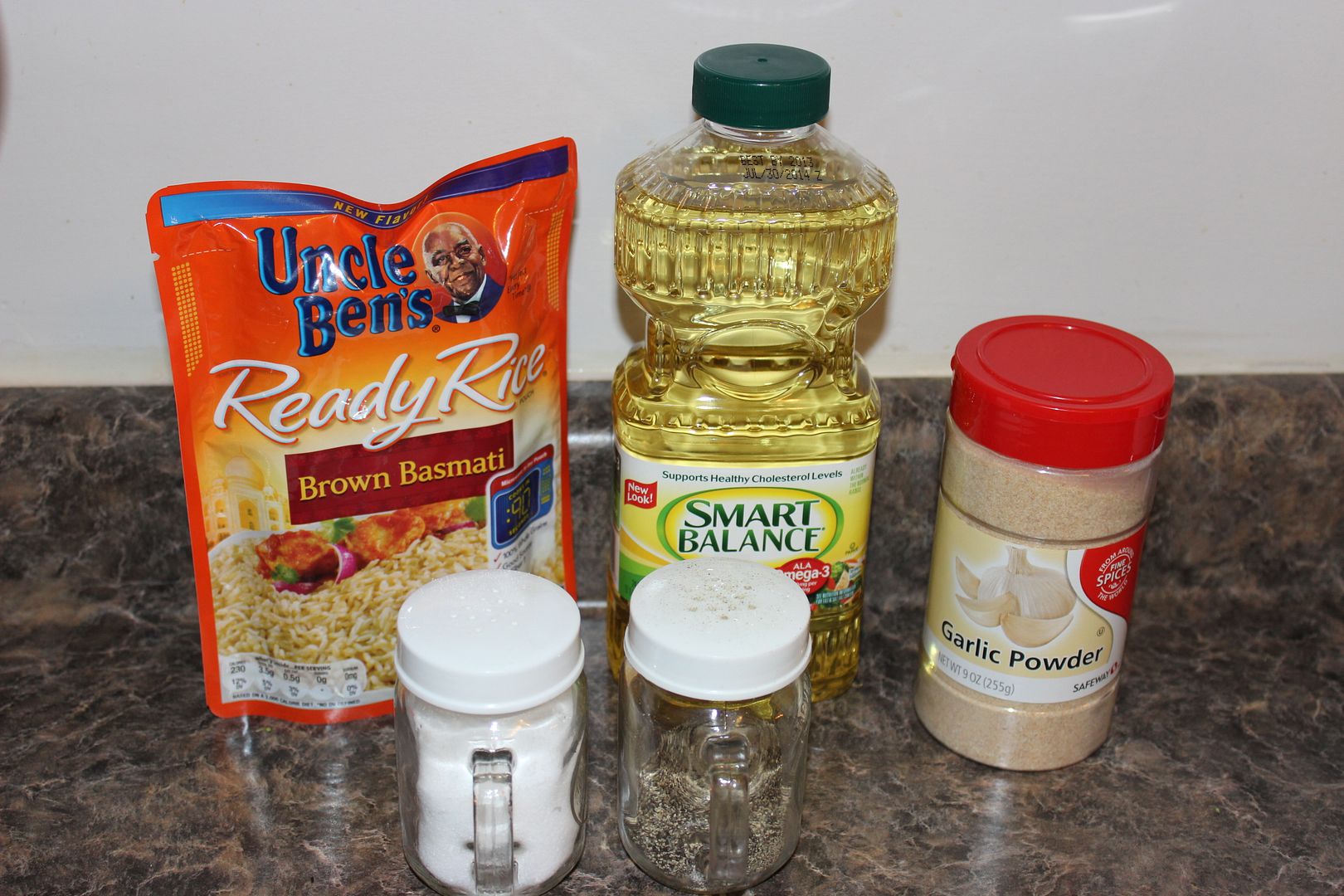 I start by chopping up all of the vegetables first. To save time when it actually comes to cooking the meal for dinner, you can chop your vegetables in the morning and store in the fridge, then when you are ready to cook this meal – bam! everything is ready.
Brown the ground turkey in a skillet and season with garlic powder (I don't measure out my garlic powder, I just shake in what I feel like).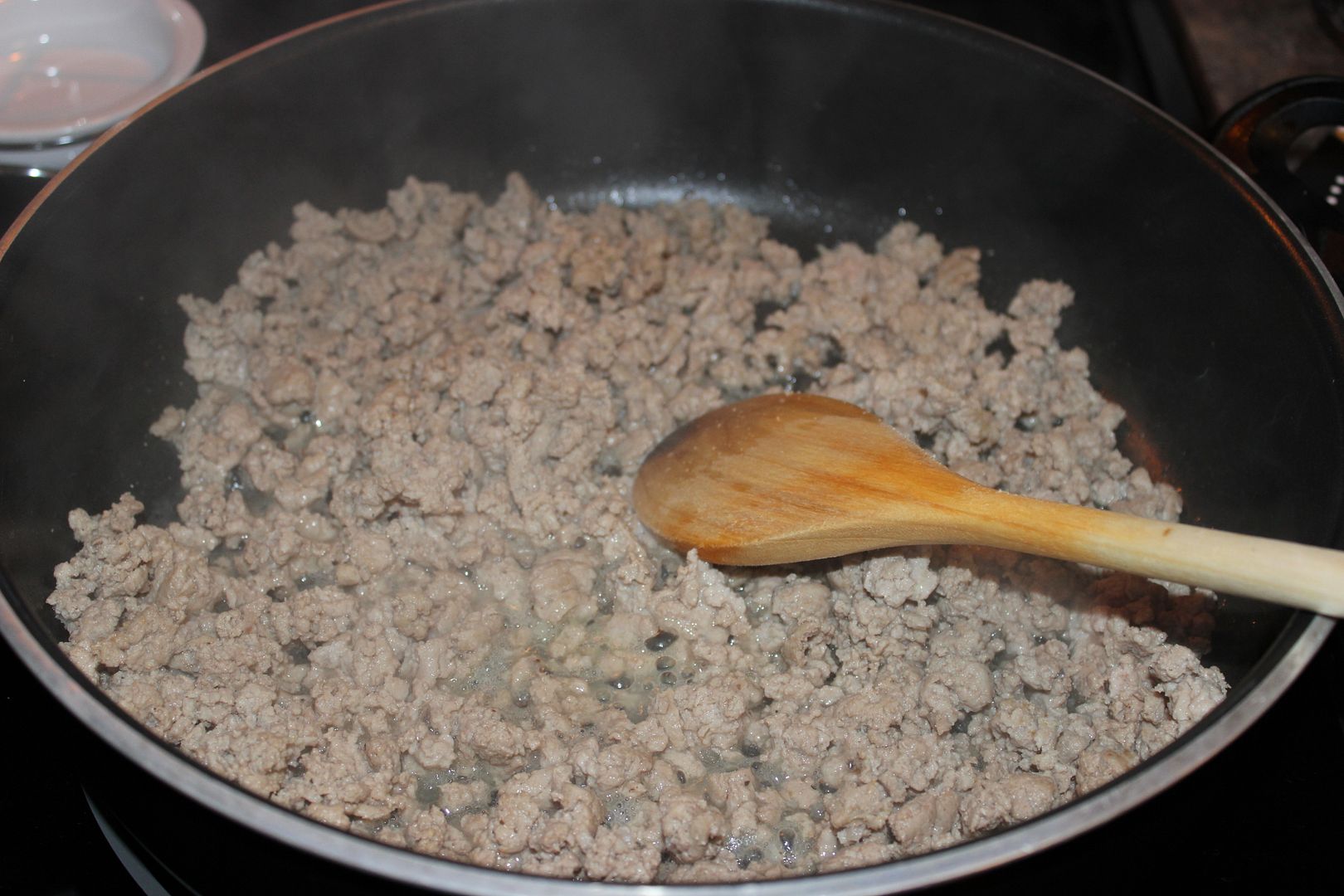 Stir in water, carrots, oil, salt and pepper (to taste) and brown rice.
Heat to boiling, then reduce heat, cover and cook for 15 minutes (making sure the carrots are almost tender).
Stir in broccoli. Cover and cook another 5 minutes.
Stir in tomatoes and green chilies. Cook another minute or two until everything is heated.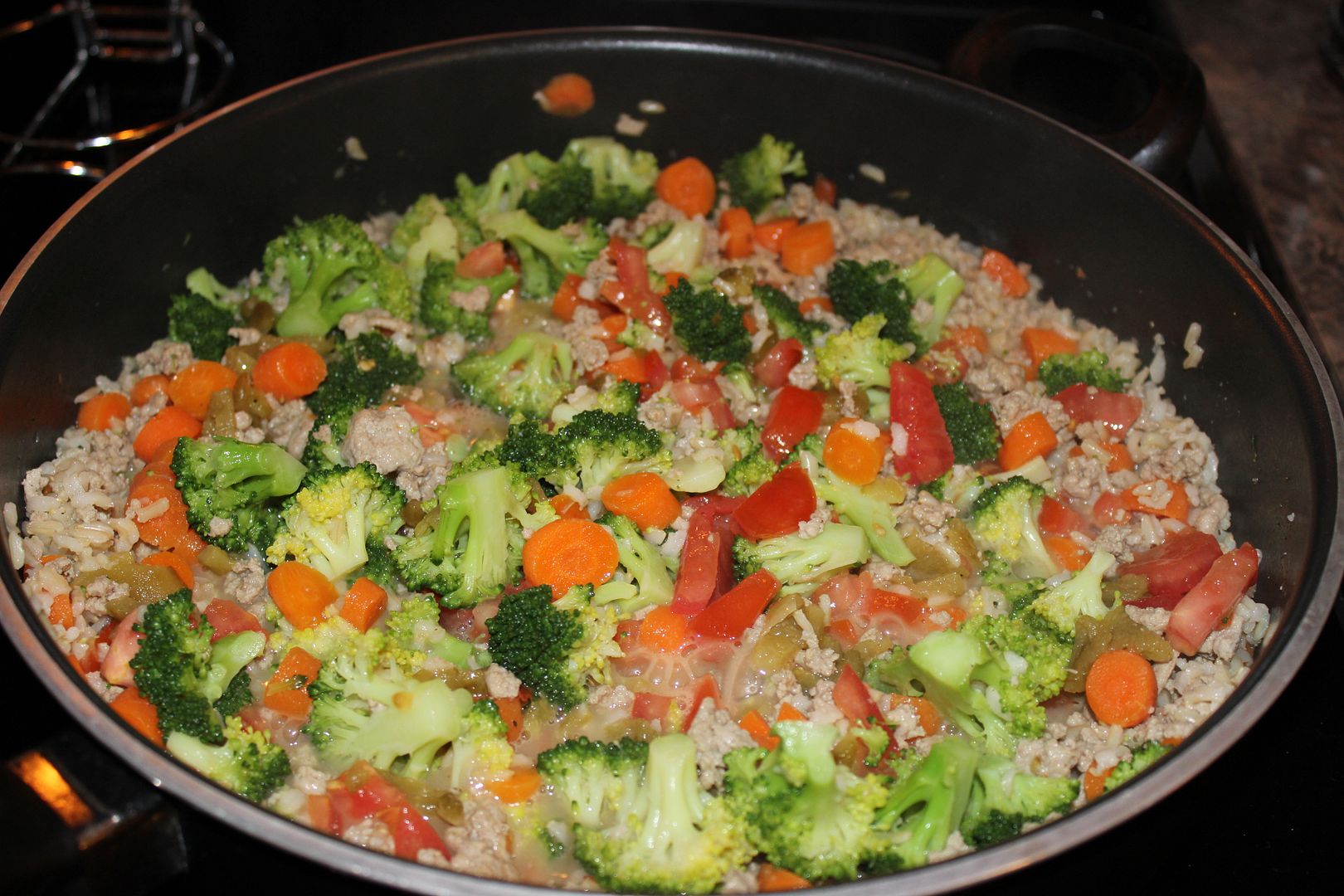 Enjoy!!! And don't even feel bad about eating a lot because this meal is healthy!
Aren't the colors so pretty?