I found the best thing at LOFT a few weeks ago…a dressy sweatshirt. Say what?!?! I would never think that a sweatshirt could be dressy, but apparently if you add a little lace to it you get instant glam.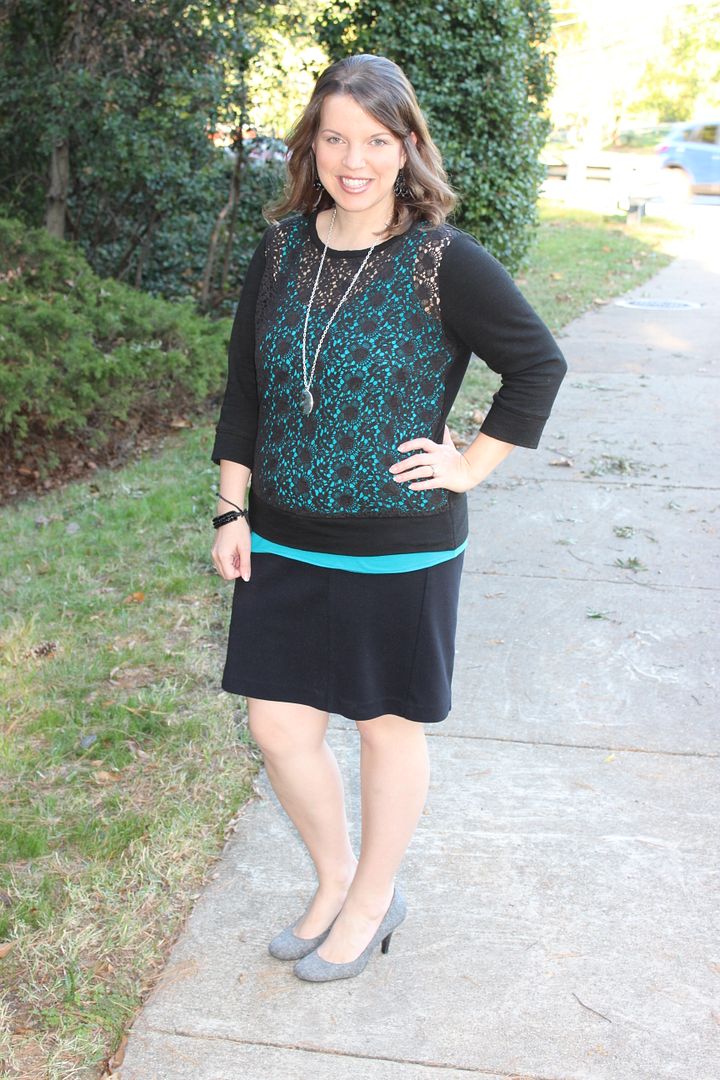 This lace sweatshirt was there when I first walked into the store and something about it said "try me on, you have to." So I did, thinking I might just use it as a weekend shirt for bumming around the house. I mean, it is a sweatshirt and oh so comfortable. But the second I put it on, I realized it was so much more. The lace just adds an extra something to it, taking this otherwise boring shirt into a whole new territory.
I added a turquoise tank underneath so you could really see the detail in the lace and I love the outcome. Oh and did I mention how comfortable it is? Seriously, this shirt is kind of like a cheat shirt. Because it looks dressy enough for me to wear to the office or church (although my church is come as you are), but I don't feel uncomfortable at all. Double win in my book!
I have plans to pair this with some heels and boyfriend jeans too. I will certainly be maximizing the outfit options for this shirt.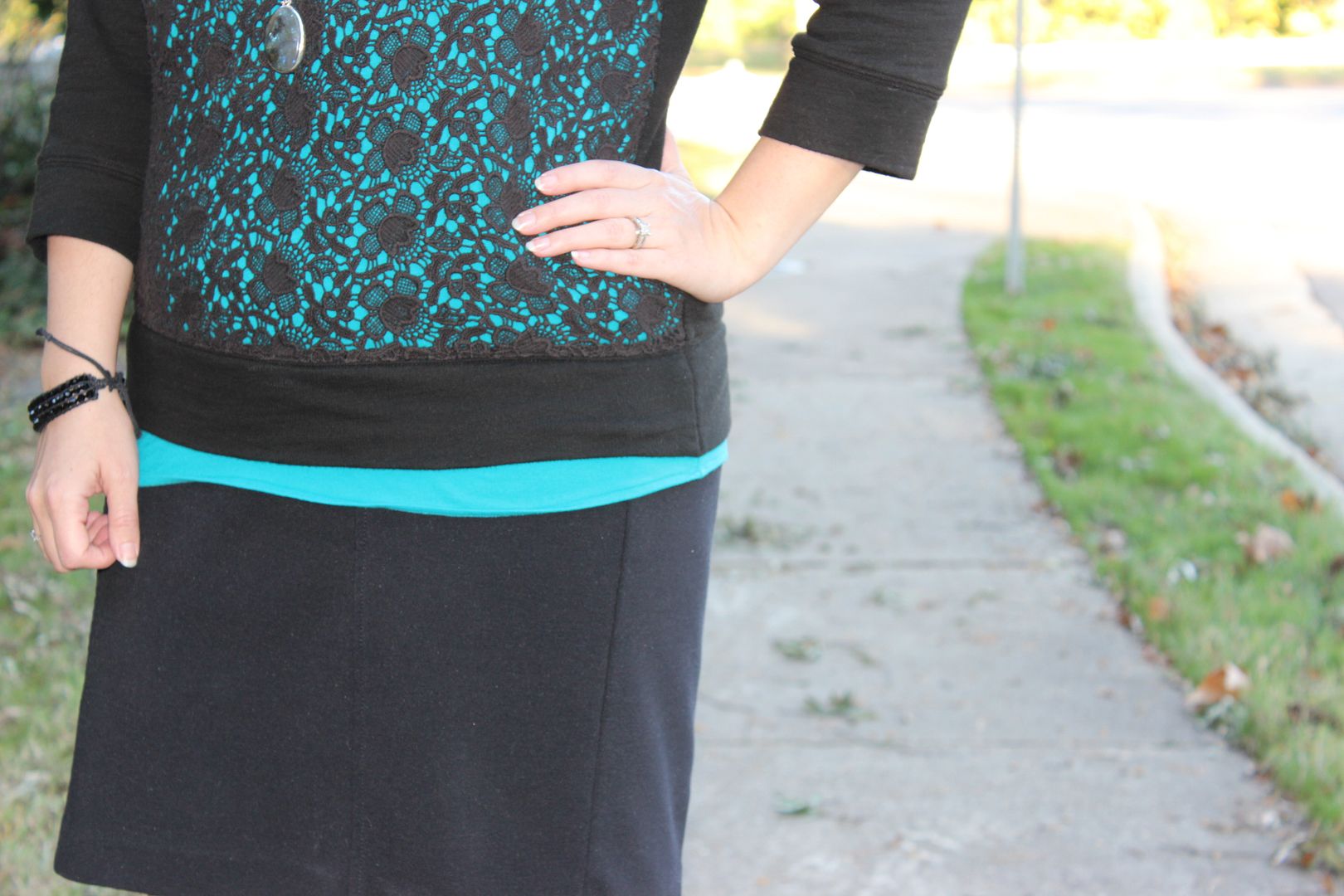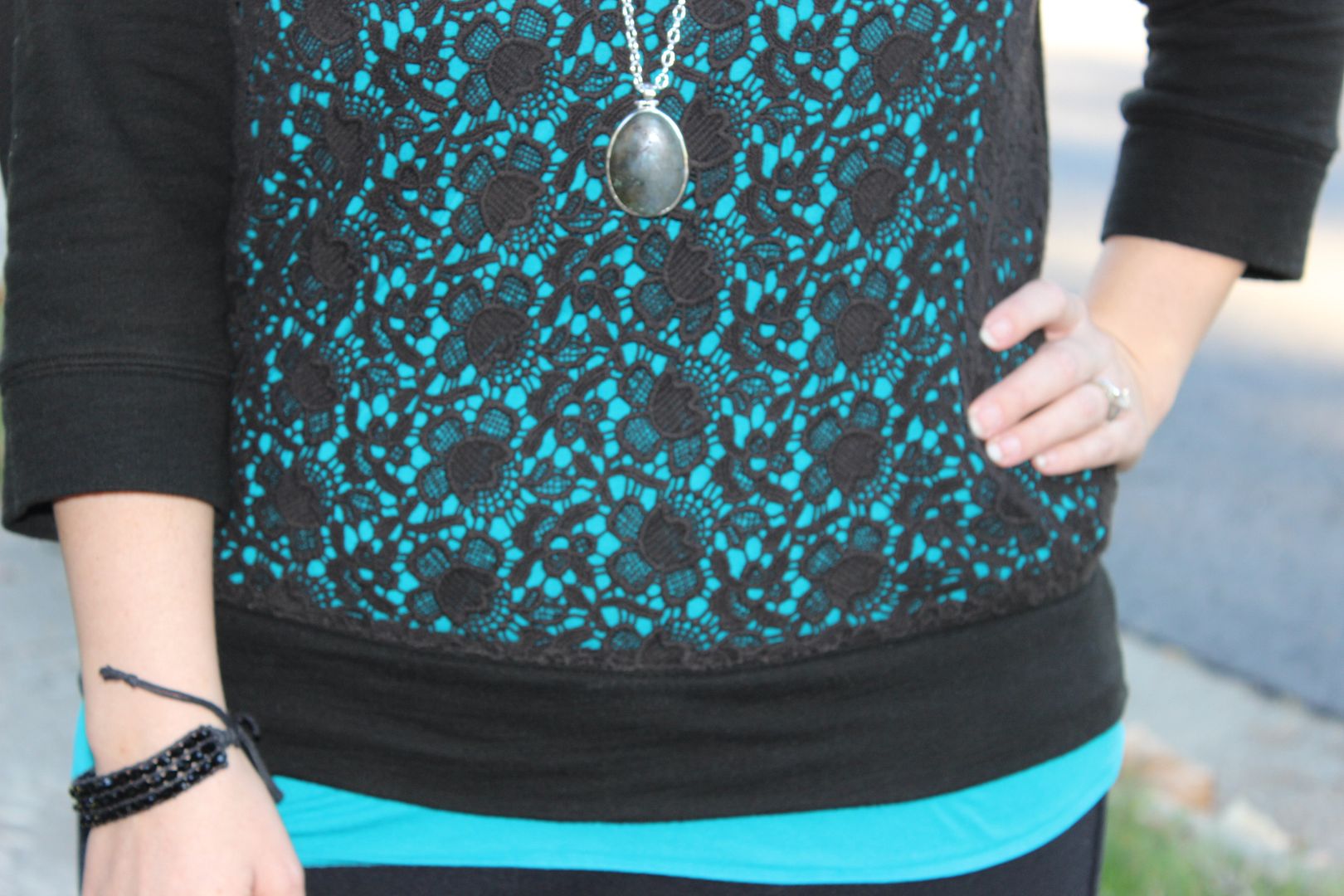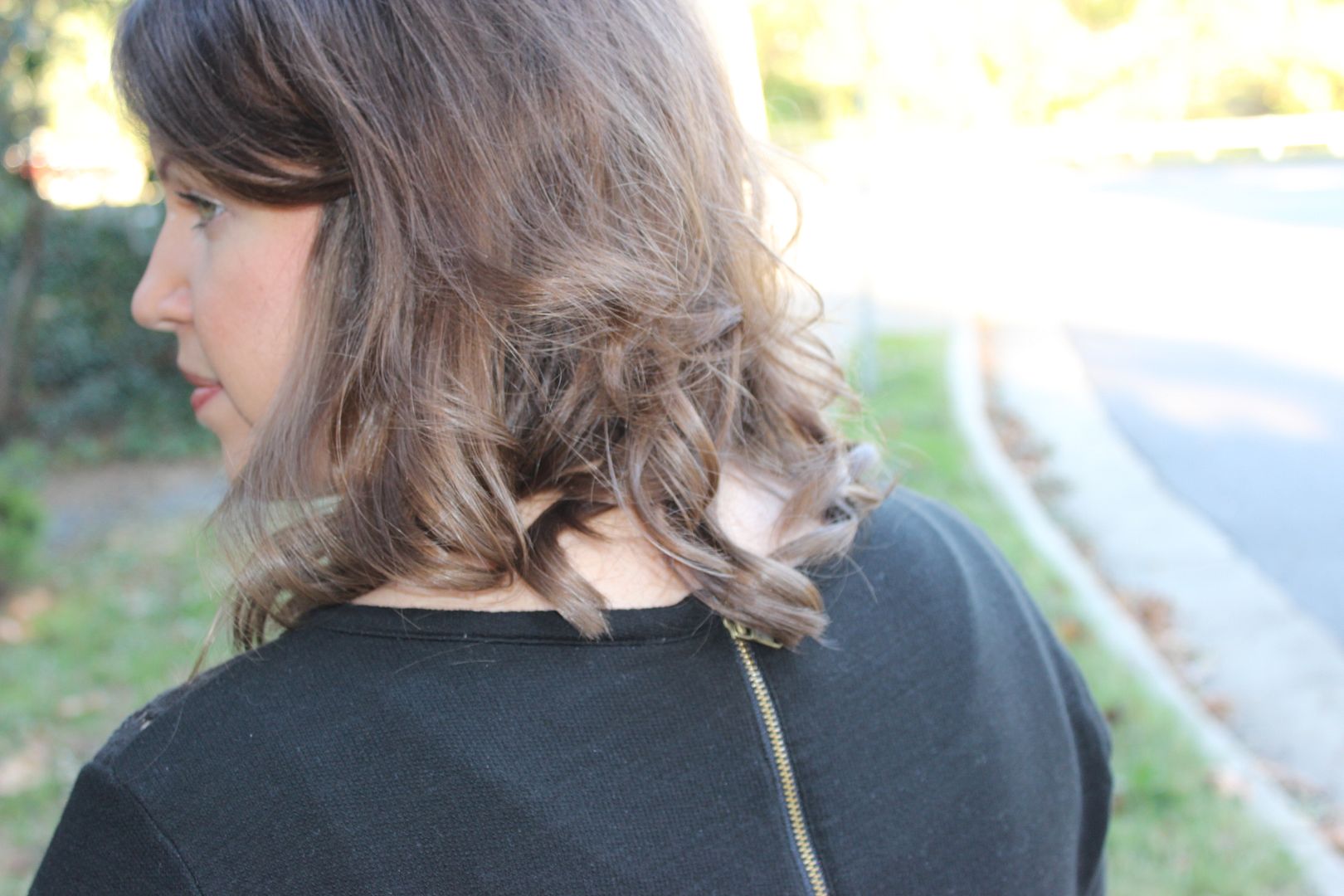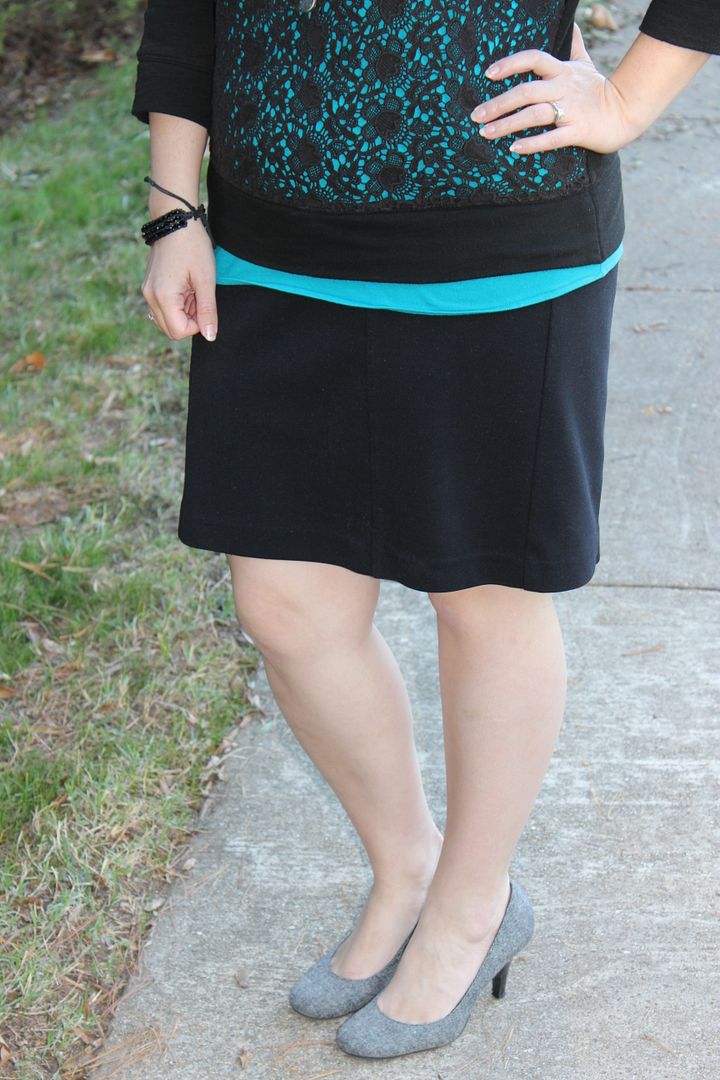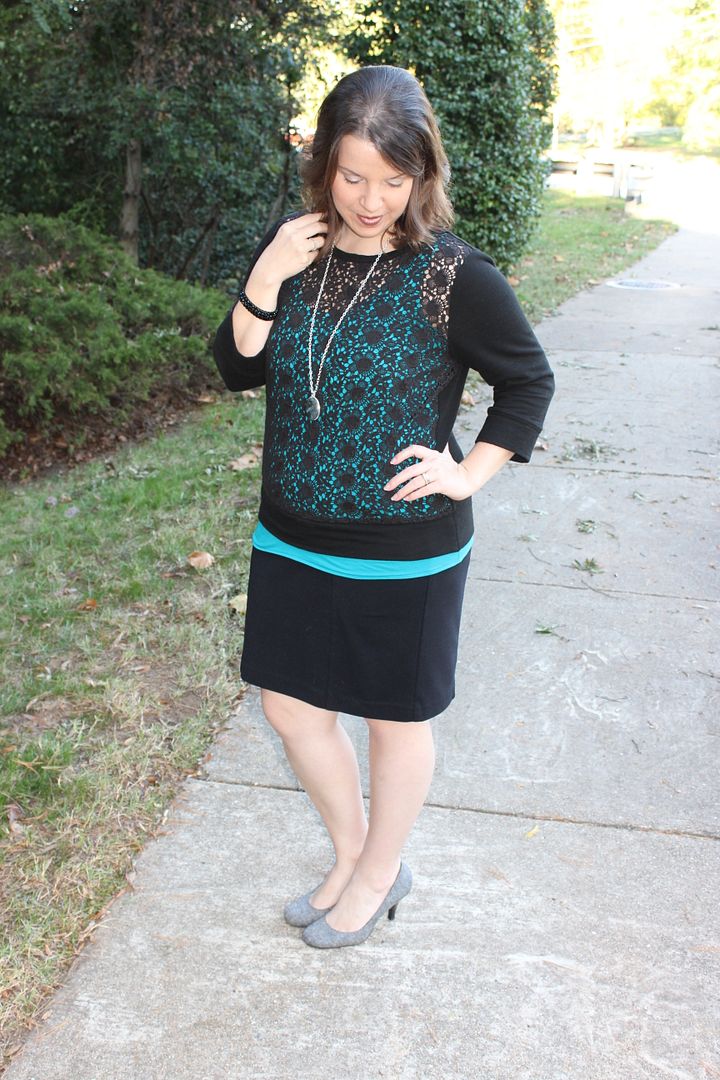 Tank: New York & Company.
Skirt: LOFT.
Shoes: Payless.
Bracelet: Lou Lou.