The shoes in this post were given to me for free from Fit in Clouds, but all opinions and thoughts below are my own.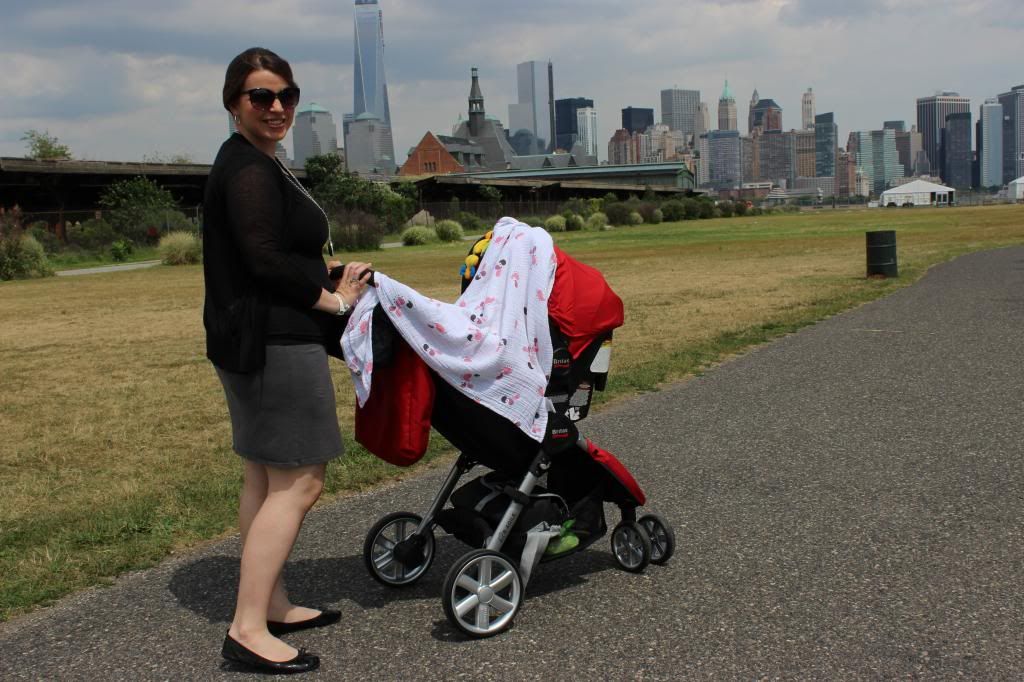 There have been more days in my life than I can count where beauty or fashion have won out and my feet are killing me by the end of the day. It's my own fault for pushing my feet to stay in heels for 12 hour work days, but I love my heels so pain is the name of my game. Beauty is pain baby!!! That's my motto. And I certainly don't want to lug around a million different purses and bags with me just so I can have another pair of more comfortable shoes.
Well, I just found the dream shoes for tired feet – portable flats from
Fit in Clouds
! Instead of me having to bear the pain or lug around a huge bag with some more comfortable shoes, I can just pop these shoes in my purse and whenever I need an instant relief they are there! And lately instead of using a purse, Baby K's diaper bag is my traveling companion. And these small, portable shoes fit in there just perfectly.
But let's get to the real good news about the shoes, they are extremely comfortable. They slip on so easily and instantly provide relief to my tired feet. Another plus,
Fit in Clouds
offers multiple patterns and options so you can add some extra pizzazz to your outfit even while slipping on some pain relieving flats.
Last week Tolar had to work in NYC and NJ, so Baby K and I went along with him for a few days. Before we left town, we decided to at least do a tiny little bit of sightseeing and went to Liberty State Park to catch a glimpse of the Statue of Liberty (a very tiny glimpse). Since I knew we were going to be doing a lot of walking, I packed my Fit in Clouds portable flats in the diaper bag and off we went. And my feet felt fantastic! No blisters, no sore feet, nothing. We had a great time checking out the sights and showing Baby K her first glimpse of the Manhattan skyline. When we really do take Baby K (or maybe by then she will be Teenager K!) for a tour of Manhattan I know I will be packing my portable flats with me. They can go with me anywhere!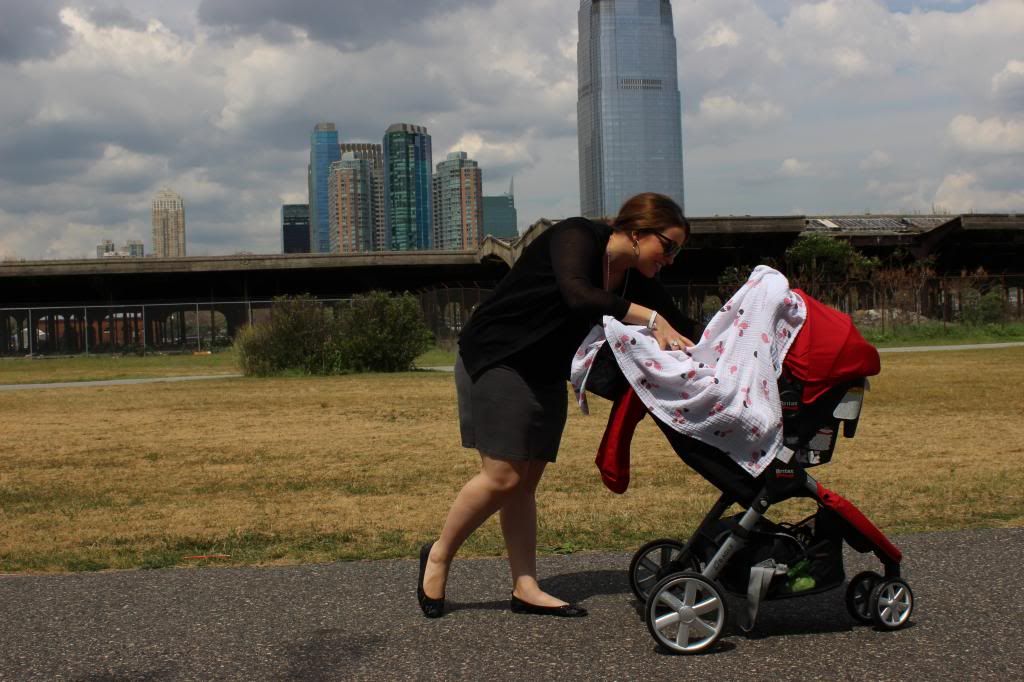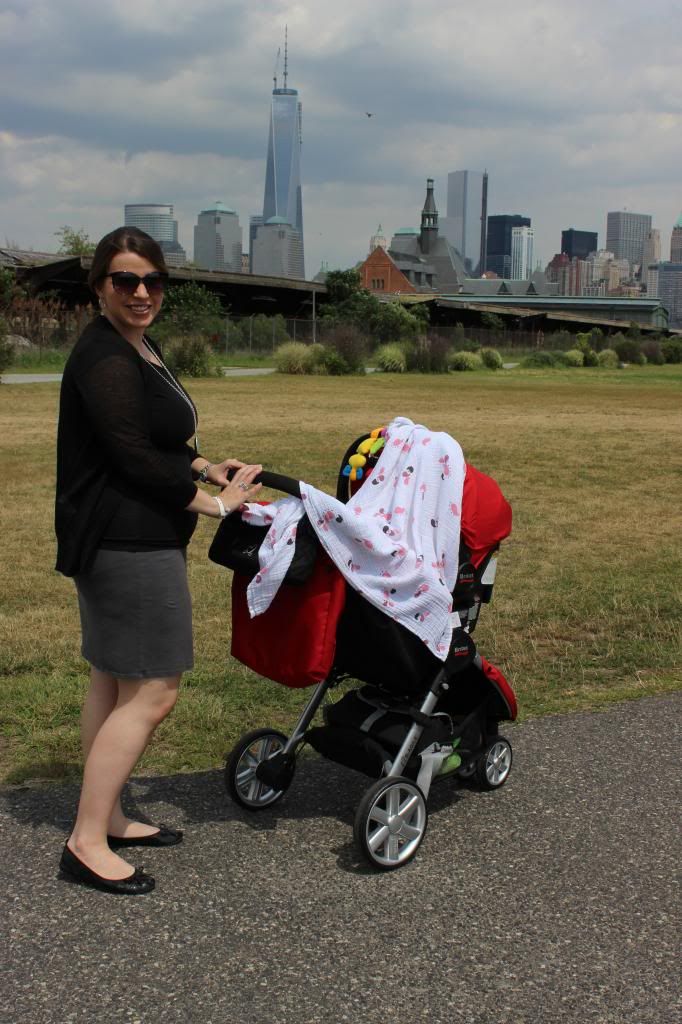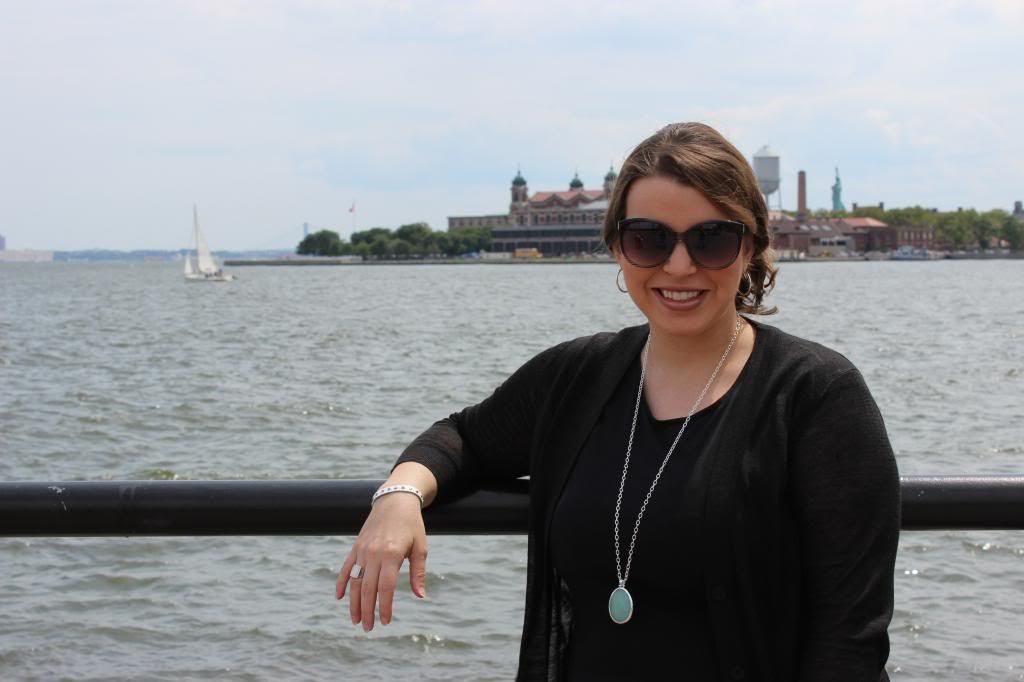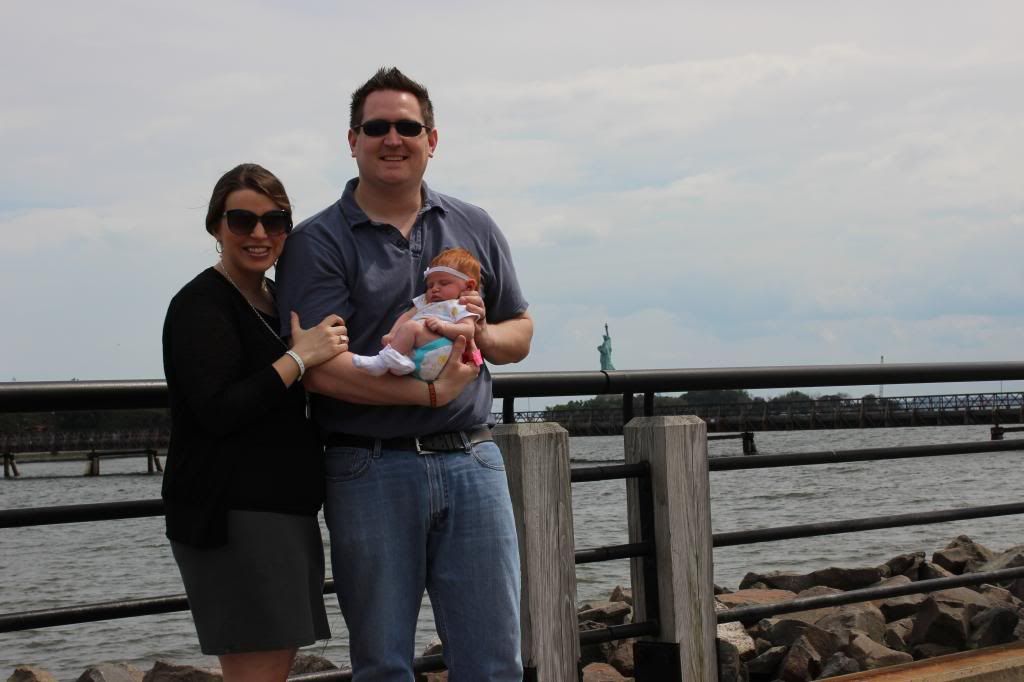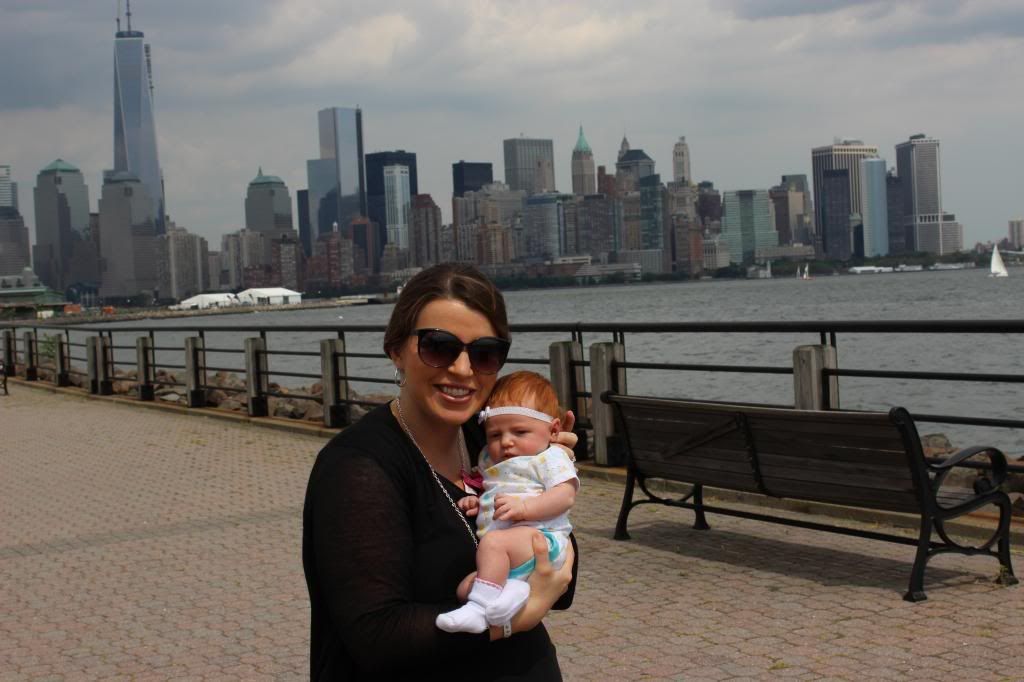 Skirt: New York & Company.
Shirt: H&M.
Cardigan:
LOFT
.
Necklace:
Stella & Dot
.
Sunnies: Target.