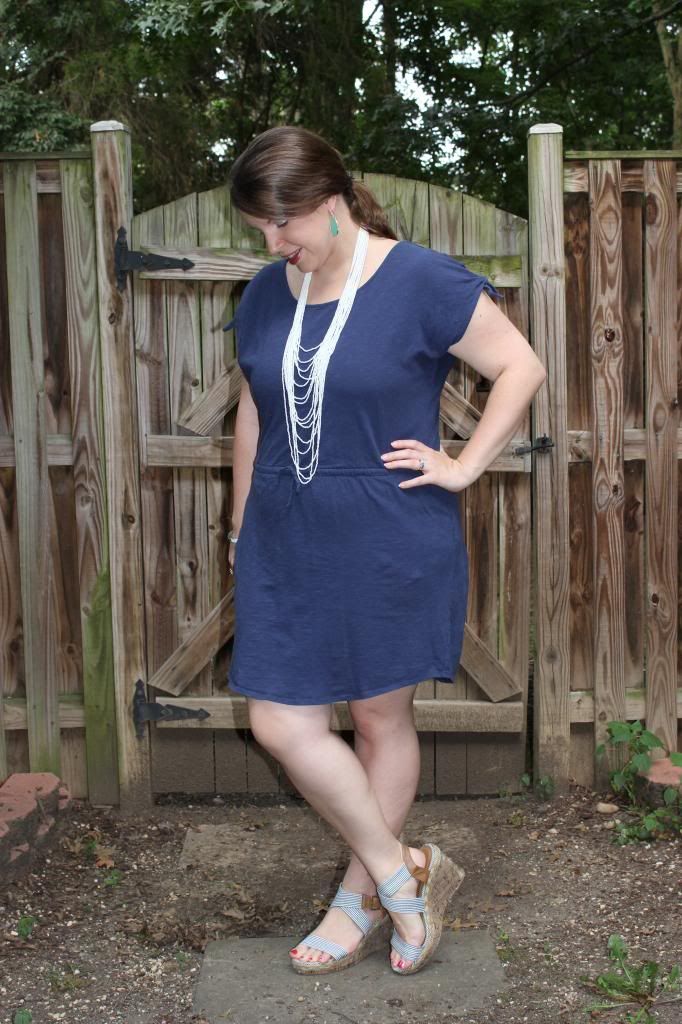 I had a huge Mom win yesterday and I must document it! As Baby K gets bigger, her awake time is increasing in length. It's a catch 22; awesome because I get tons of time to play with my girl and see her smile and grow, but not so awesome because while she is awake, I can't get much done. However, we had an amazing day yesterday.
Let's start with the fact that she slept from 8:20 p.m. until 4:56 a.m., the only disturbance was that we "dream fed" her a bottle around 11 p.m., but home girl slept through it all! So when she woke up, I wasn't that sleepy at all and I was ready to begin the day with her. In the morning, we had plans to go walk with my friend Julie and her new babe and Baby K was a champ the entire time. She either slept or just sat quietly while I pushed her in the narcoleptic unit…aka her stroller. I love how chill my girl is, because her parents are most definitely NOT chill. We are two high strung individuals, so we are thankful for a calm and relaxed baby.
After the walk, Baby K and I went to meet Tolar for lunch. In the car on the way there she got a little fussy, so I just turned the music up so she could hear it and she immediately calmed down. Who knew Hits 1 on Sirius Satellite Radio would soothe my baby? I see she has the same amazing taste in music as her Mom. Tolar would disagree. While at lunch, Baby K fell asleep which made me nervous because I REALLY wanted to take a shower after our morning walk and I honestly didn't think she would last the whole car ride home…
Well Baby K surprised me. Not only did she sleep the whole way home, she slept long enough for me to shower (and shave my legs!!!!), put on makeup, pick out an outfit, unload the dishwasher and even hand wash a few dishes. Thank you Baby K for the amazing amount of time to feel accomplished. And then when you woke up, thank you for that awesome smile. You make me so happy to be your Mom, I can't wait to get more smiles and cuddles.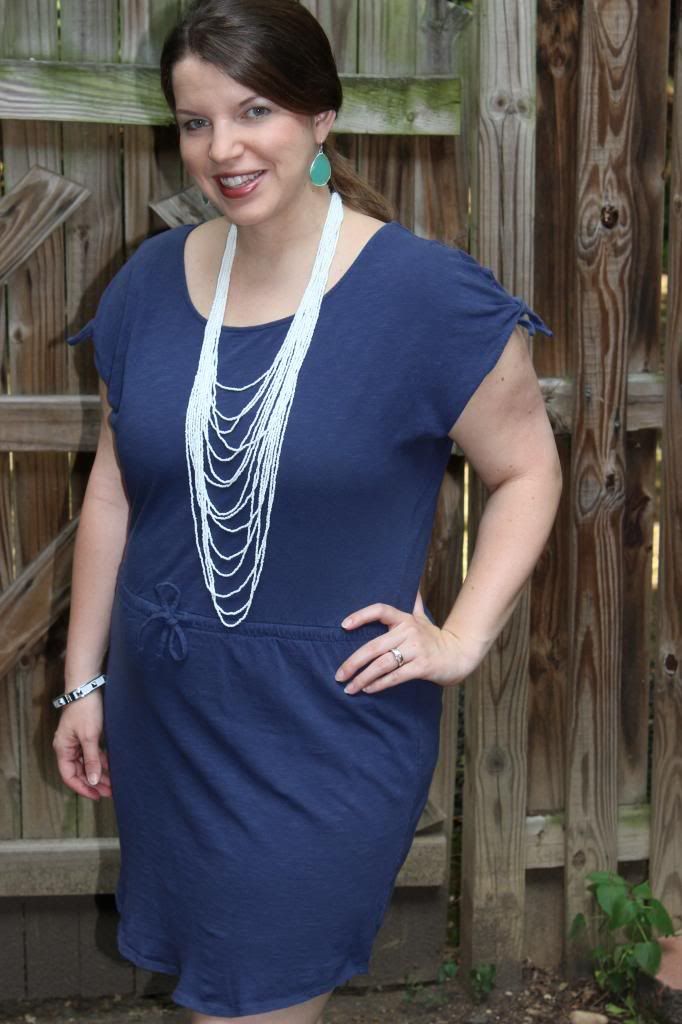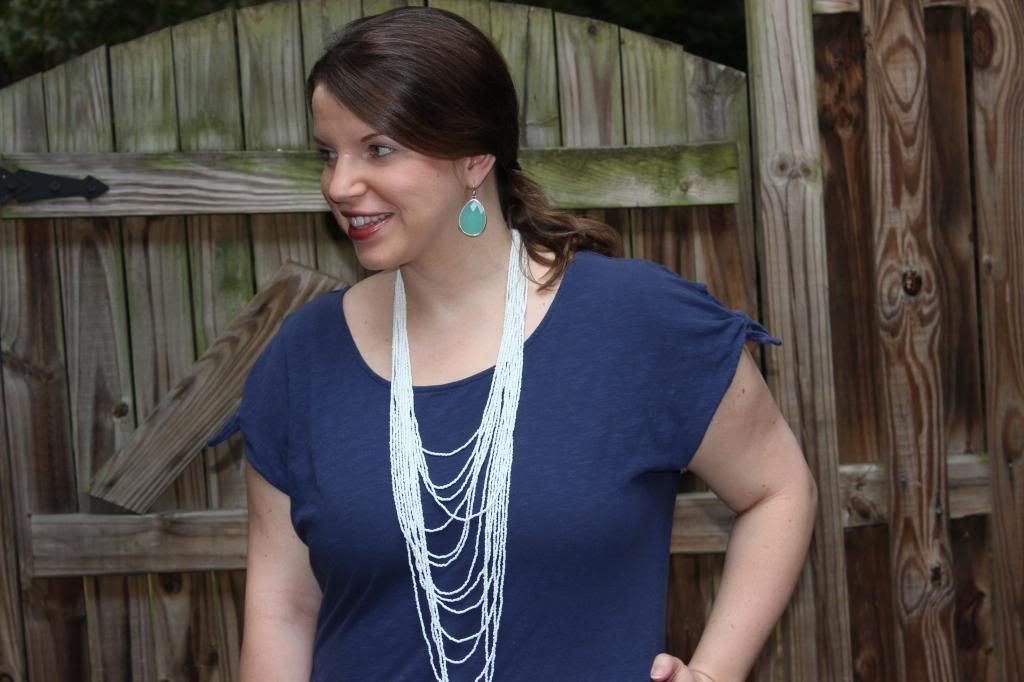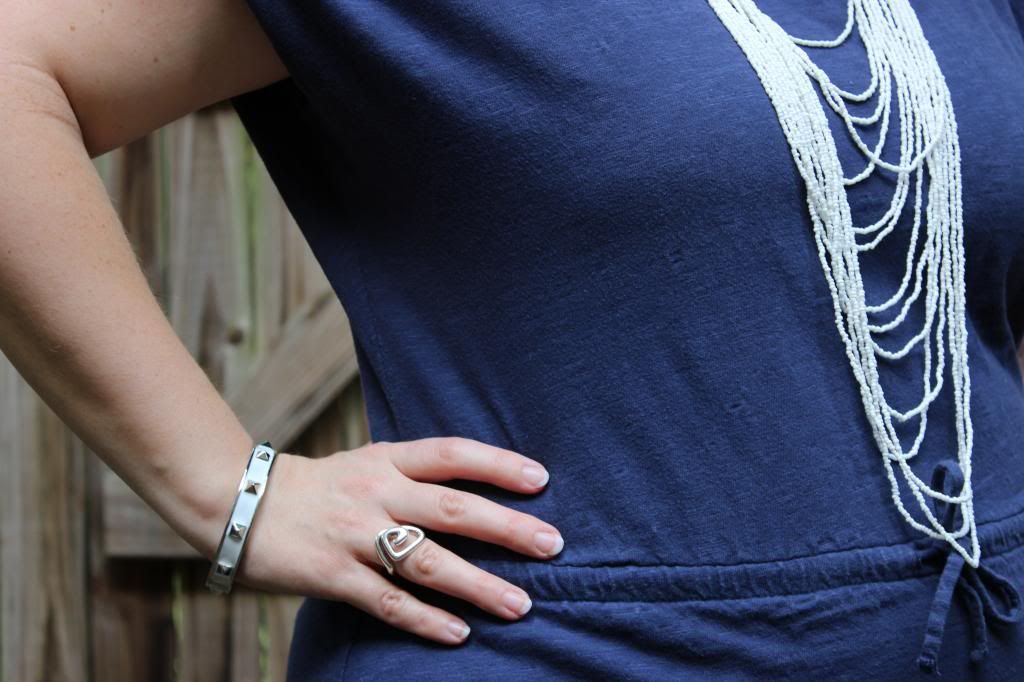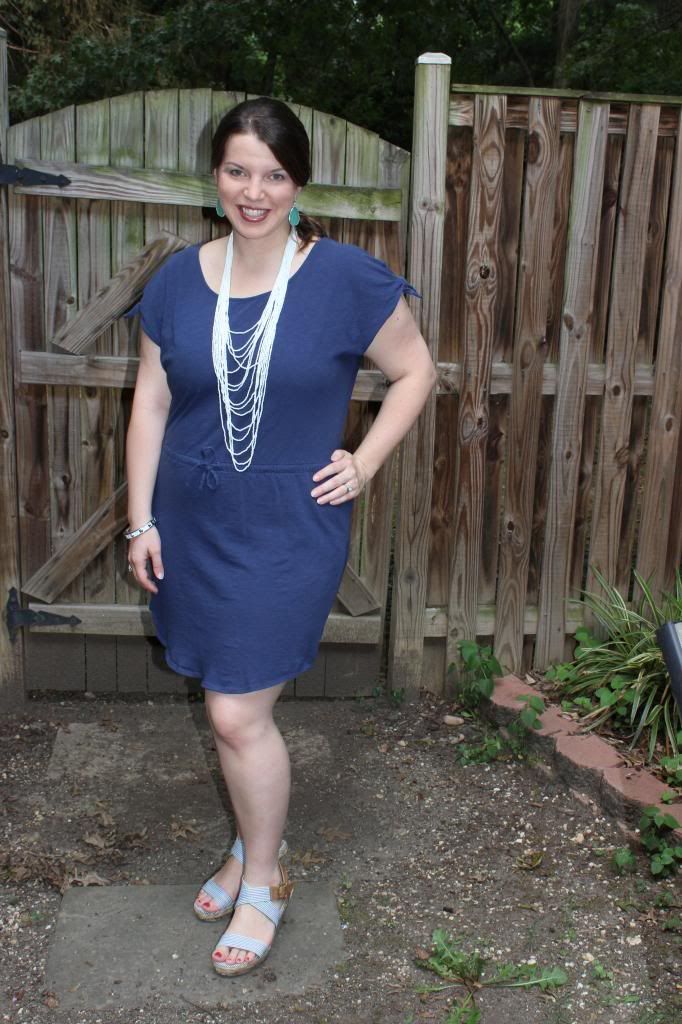 Dress: Gap.
Shoes: Target (last summer).
Necklace: Charming Charlie.
Bracelet: New York & Company.
Ring: Gift.