Ok, you are all going to think I'm crazy, but I started typing this post in the midst of contractions. We didn't know exactly what would happen as my contractions were very sporadic, but I figured I better use the idle time to blog since nothing good is on tv at 4 a.m.!


So forgive me for the brevity of today's post, but I did want to show you all this outfit.
I love yellow and blue together and not just because I went to UNCG and those are the school colors, just something about the different hues really pops for me! And of course I love a good maxi dress or skirt, even when I'm not pregnant.
So enjoy the below pictures. I hope to be able to introduce you to our little one VERY soon.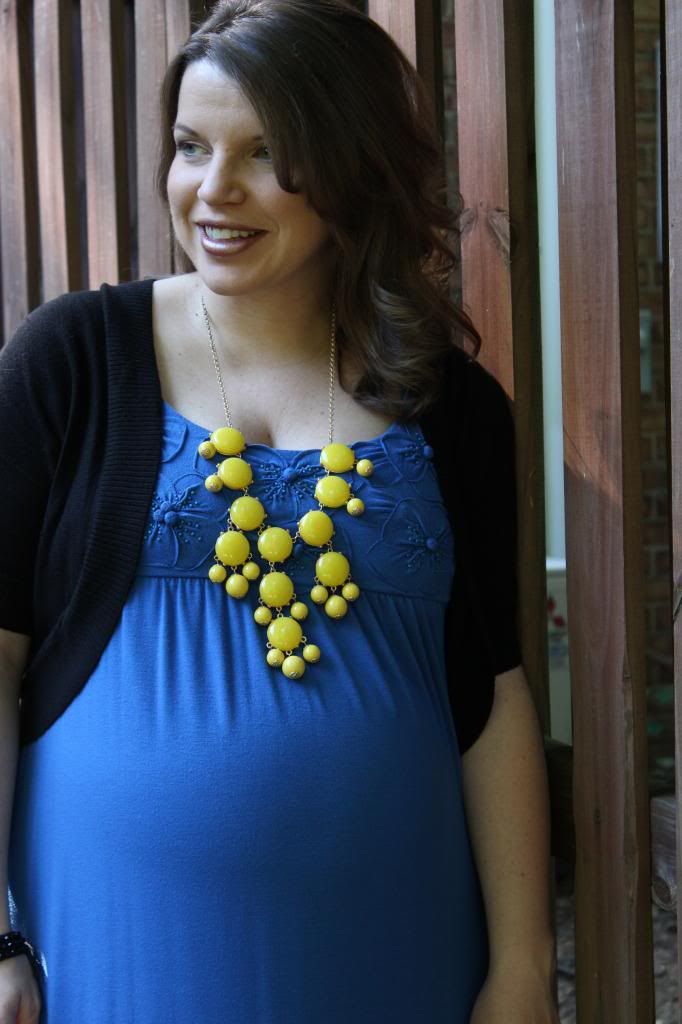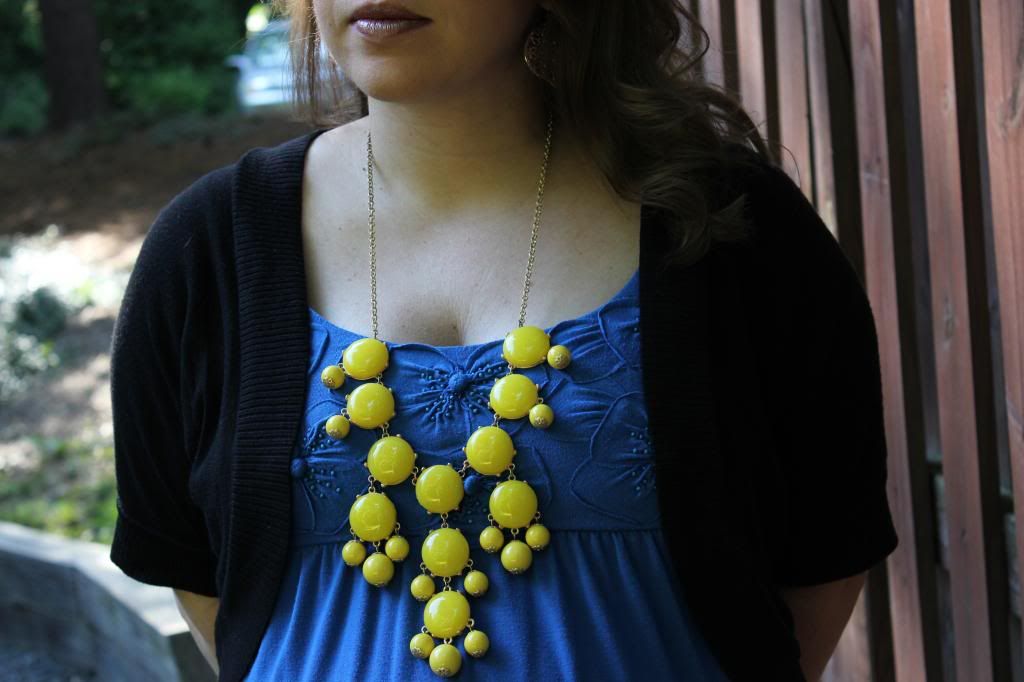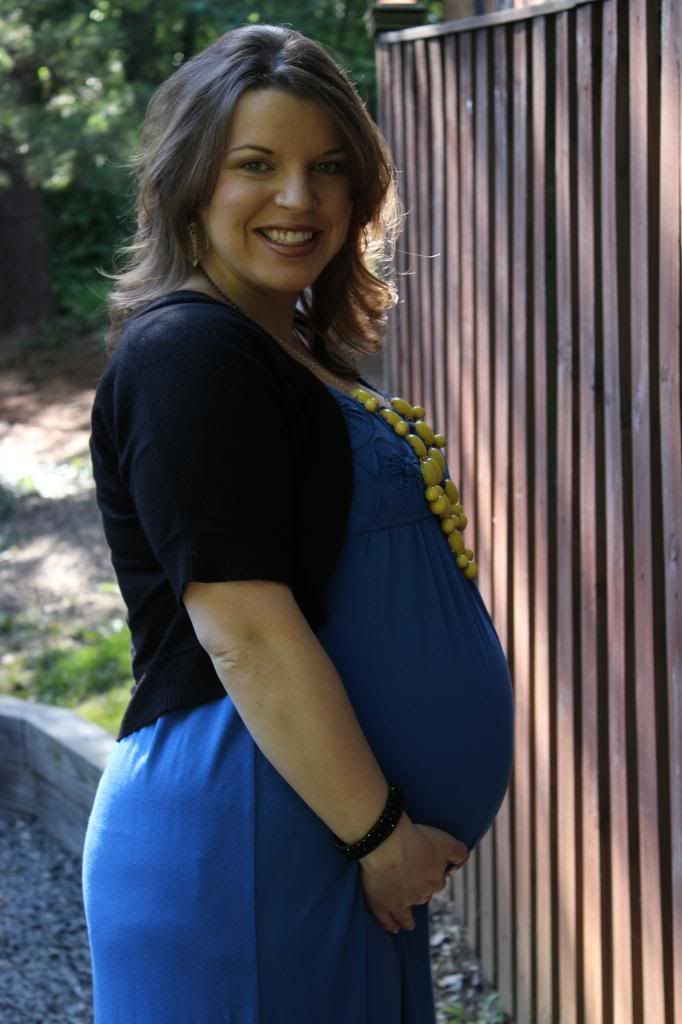 Dress: Marshall's
Cardigan: LOFT.
Shoes: DSW.