As I told you in my
High Five For Friday
post, Tolar and I took a Baby Moon to Glen Allen / Richmond, VA and had an absolute awesome time. We so enjoyed catching up on sleep (which then eluded us both as soon as we got home), waking up and having no set plans and being able to do whatever we wanted and then just enjoying the company of each other.
At the recommendation of our friend Pastor David G, we decided to go tour
Maymount
while in Richmond and had a great time. The estate is right near downtown Richmond and full of beauty! We toured their house, which at the time it was built was state of the art (and quite gorgeous). I simply adored that there was a huge Louis Vuitton trunk in one of the bedrooms, I so wanted to try and smuggle that in our car.
The grounds were breathtaking, there were flowers everywhere! I enjoyed just being outside, on a beautiful day and taking in all of the wonderful views that we are lucky to have here on earth. There were fountains all over the place, several ponds and a gorgeous waterfall. We walked down to the waterfall, but I didn't want to get too close. Trying to navigate rocks while almost 8 months pregnant didn't seem like a good plan to me. But it was awesome to stand back and admire.
I have often said that I'm not much of an outdoorsy girl because I would much rather be inside in the air condition without the elements (ahem Mr. Wind and Mrs. Rain – I'm looking at you!!!), but walking around Maymount made me want to forget all of that. Next time we go, we will certainly pack a picnic lunch and just spend the day relaxing and enjoying all of the beautiful scenery.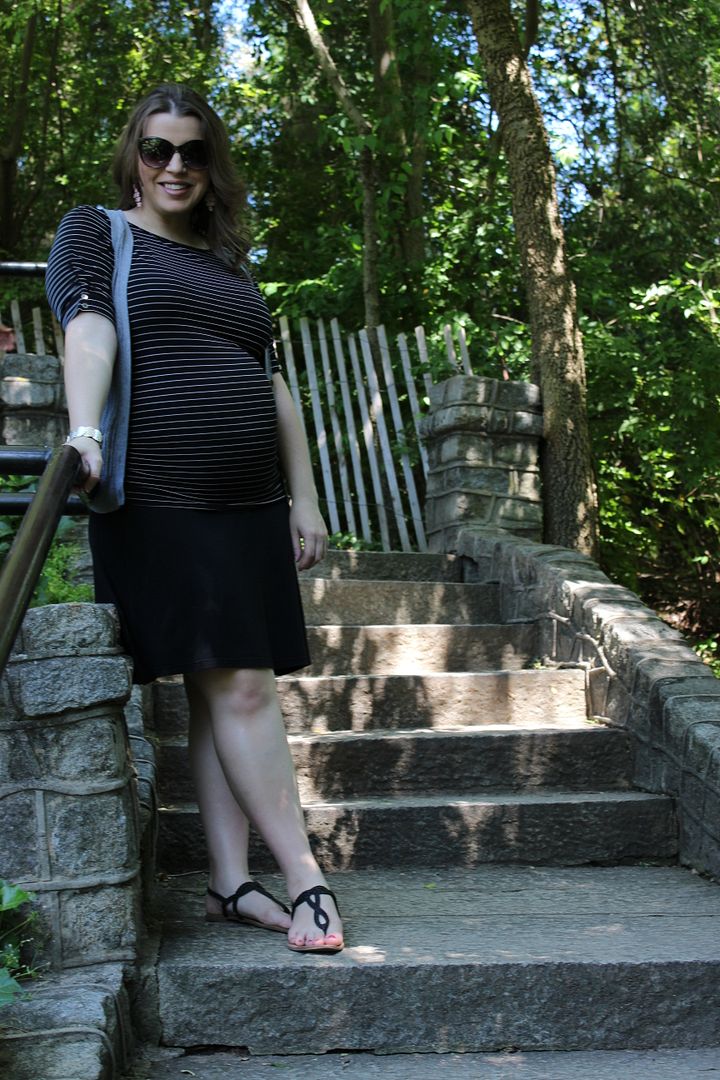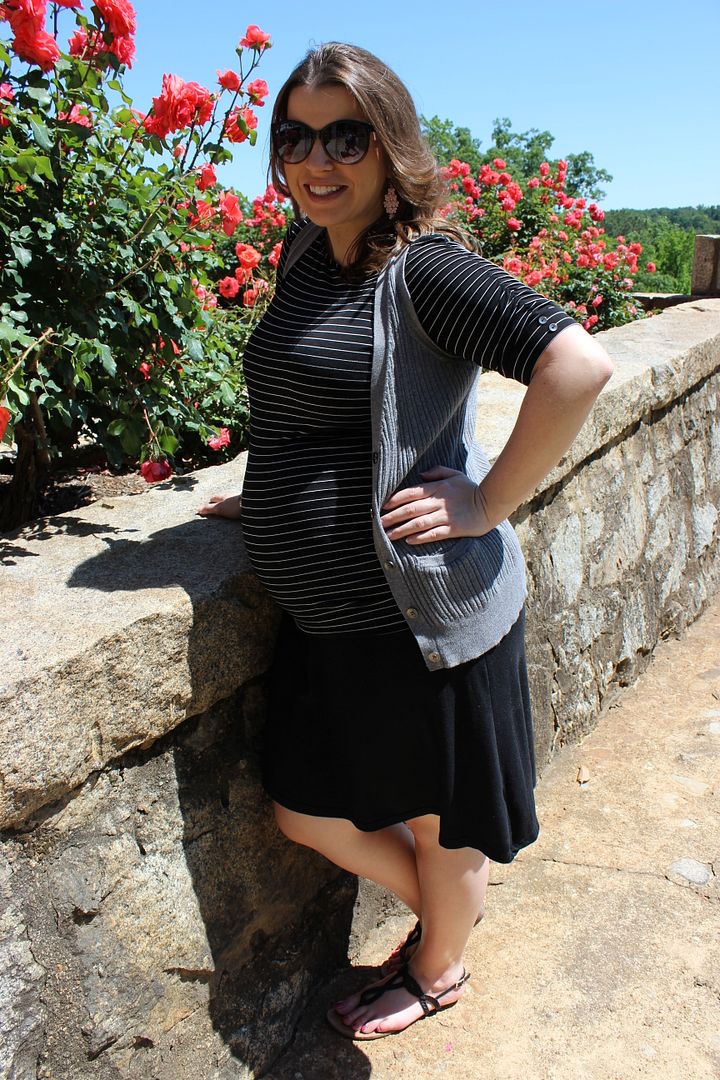 Skirt: Old Navy.
Top: Motherhood Maternity.
Vest: New York & Company.
Bracelet, Sandals and Sunnies: Target.