The weekend is here! My parents arrive today! Life is good!!!
Here are five awesome moments from the week.
1.) Tolar found this sign on iFunny. Hilarious! We might need to put this up at our house, or better yet my brother in law should.
2.) People are showering us and our baby girl with gifts. Tolar's Aunt sent us some books to add to baby girl's growing library. We can't wait to snuggle and read to her.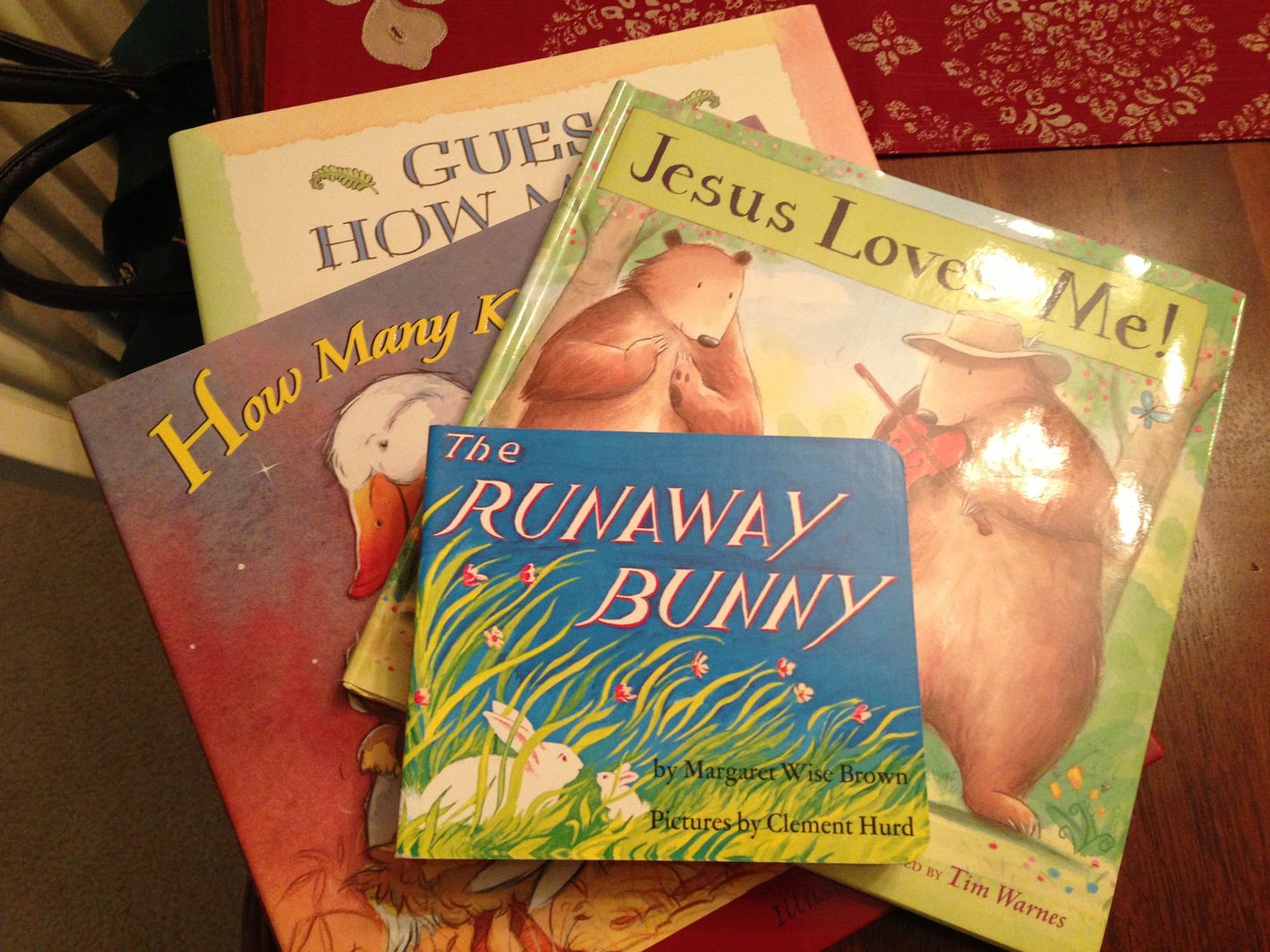 3.) Speaking of baby girl's belongings, while Tolar was out of town I had a little fun trying on some of her headbands. My sister so lovingly told me that I was going to stretch them out with my huge head!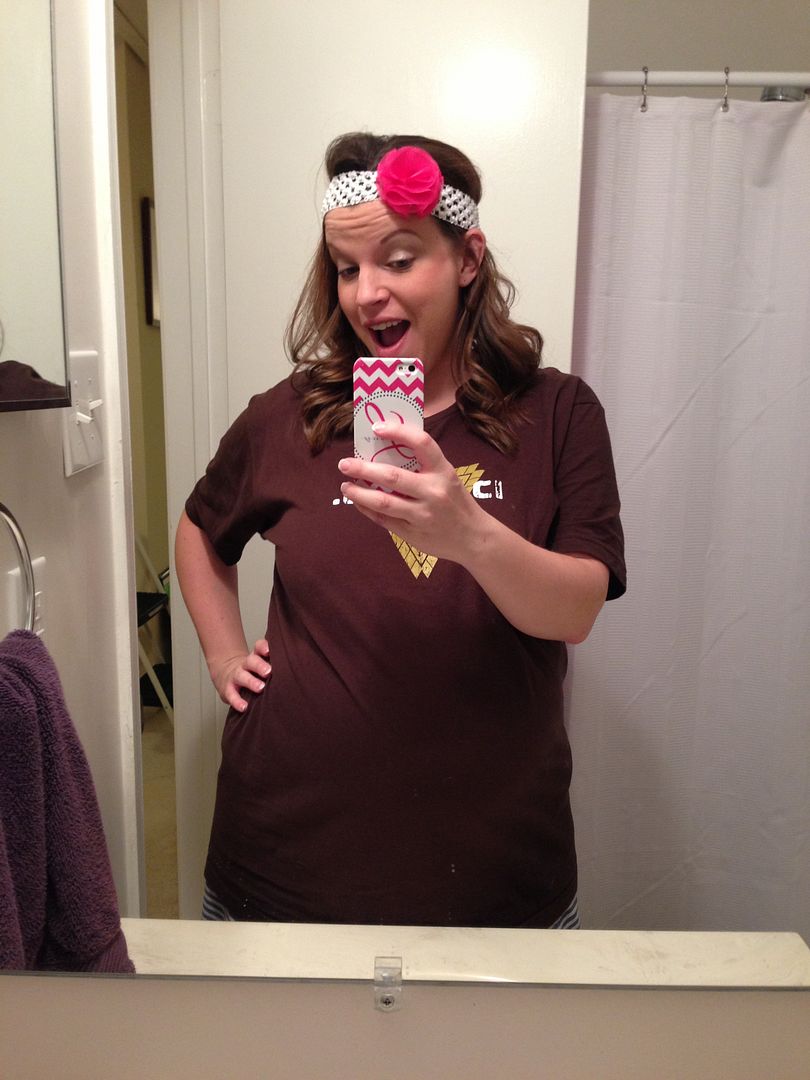 4.) Look at my nephew! He's so big and already interested in having control of the remote. And just look at him with his legs crossed, I'm melting.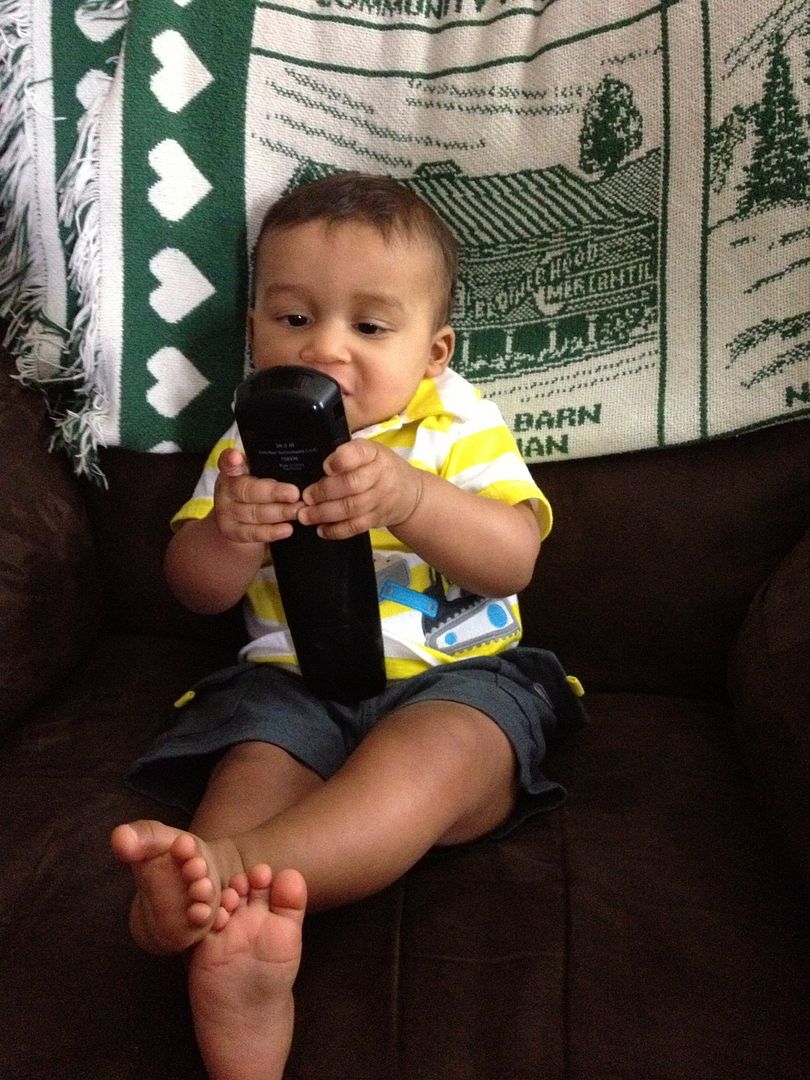 5.) Even though we are having a baby and preparing the nursery, I'm trying to add a few updates to our house when and where I can. I found this awesome grey striped shower curtain for our guest bathroom this week.
Did you have a good week? I sure hope so! If you want to read other High Five For Friday posts, hop over to
Lauren Elizabeth
to see everyone who links up there. See ya on Monday!
********************
I have another fab lady to introduce you to who just so happens to have one of the cutest families ever! Please head over and meet Quinn from
Kimchi & Sweet Tea
. First I must say that anything involving sweet tea makes me want to click the link. I'm a true Southern girl at heart who loves sweet tea, just not all the calories that come with it. So get to clicking yourself!
Anyways, back to Quinn. Her blog is full of awesome pictures of her family and her incredibly cute children.
You must watch this video
that she created to announce that she was pregnant with her second child. Seriously, it's adorable and definitely makes me wish I had video editing skills to show you here on this blog. But I don't so check out Quinn's
video
instead!
Since I am only 5 weeks away from becoming a mama to a newborn myself, Quinn's
post on studying her babies' faces
really struck me. I can't wait to see which features our little girl inherits from me and which ones from Tolar. I of course know I want to snuggle and be with my baby all day long, but I never even considered just studying her face, such a great idea! Oh and Quinn is full of great ideas, in fact her oldest daughter's
first birthday party was featured on Apartment Therapy
– super cool! The Korean Dol Towers are amazing, I can tell a lot of work went into creating those!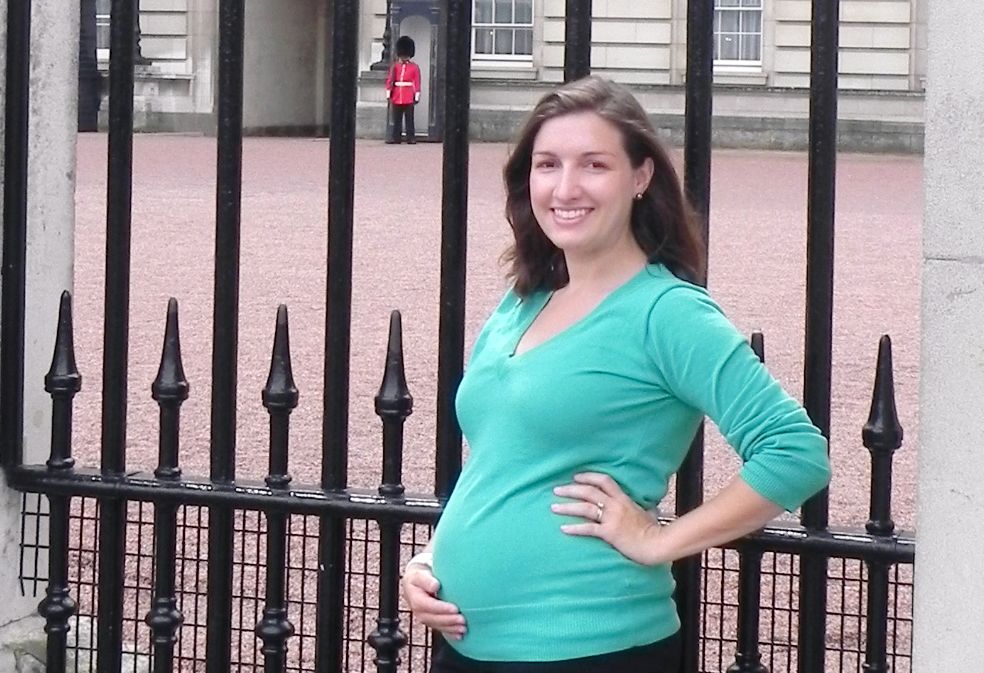 And while you are visiting Kimchi & Sweet Tea be sure to pop over and check out the awesome
Etsy shop
that Quinn runs as well. I love that she has an option of
52 weeks of baby photos
, what an awesome memento to keep from your baby's first year. I sure hope you enjoy your time clicking around on
Kimchi & Sweet Tea
; there is so much goodness to soak up!