Hey lovelies! I hope everyone had a fantastic weekend. I'm coming off quite the amazing one myself; my parents were here for the weekend and helped us with some projects around the house (such a HUGE help!), three of my best friends threw me a baby shower (I will post pics from my last two showers very soon!) and I got to watch the most amazing theatre show – the TONYS. As a side note because I'm feeling very proud and sentimental, I was at the TONYS in person last year! Yes, the theatre I work for won the Regional Theatre TONY Award for 2012 and I got to attend along with some awesome co-workers for a weekend to remember.
The best TONY date ever, my girl Marcy!
Anyways, remember when I introduced you to
Shabby Apple
? Well, if not let me remind you: Shabby Apple is an online dress boutique that specializes in vintage and retro dresses.
Click this link
to see their awesome selection. They have so many pretty offerings, including a maternity section. I am completely in love with so many items and I am ready to buy up some awesome dresses for myself post-baby.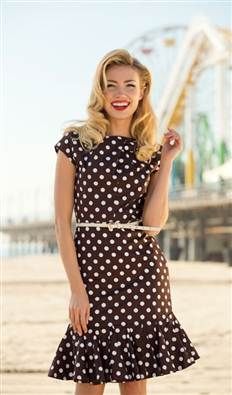 Go figure that I'm in love with this dress!
But for one lucky reader, you don't have to wait for anything to snatch up an awesome dress. Why? Because Shabby Apple is giving away a very generous
$50 gift card
to one lucky
Pursuit of Pink
reader. How awesome is that? It certainly makes for a great start to a Monday, huh? All you have to do is enter using the super easy Rafflecopter below.
a Rafflecopter giveaway
Good luck everyone and happy shopping!!!