If you follow me on
instagram
, you already know, but for those of you who don't – our sweet baby girl is here! I'd like to introduce everyone to Kendall Virelai - who will be known as Baby K. Tolar and I are over the moon crazy about our sweet little 5 lb, 15 oz baby. We may be sleep deprived, but we don't care. We can't stare at this little cutie enough. So I have decided to dedicate today's High Five For Friday post to the new love in my life.
1.) Here she is! Kendall Virelai. She's a redhead - we love that!!!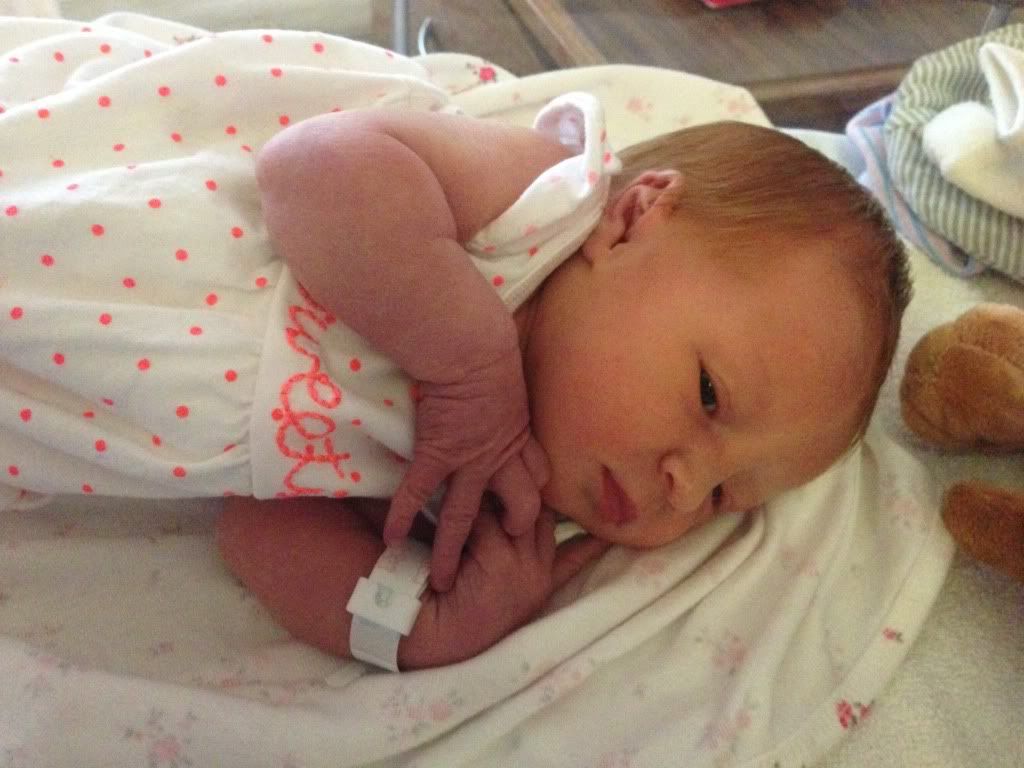 3.) Cousins
4.) My man laying beside me, my Mom holding my baby. Life is good.
5.) Happy Family of three! Heading home from the hospital.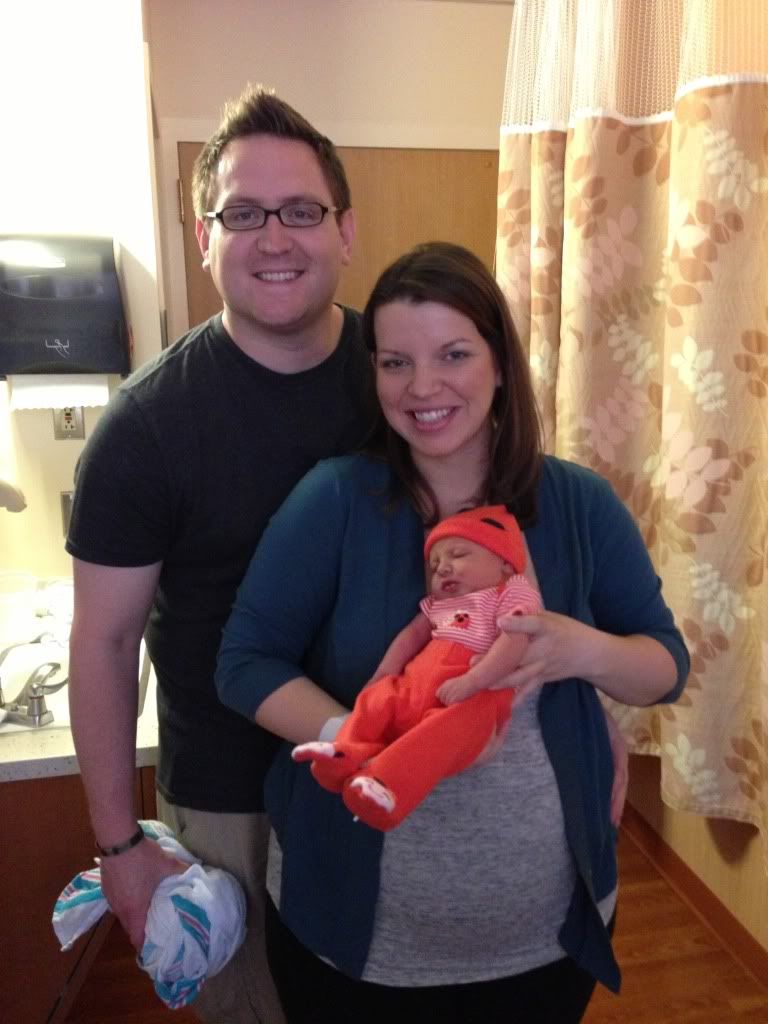 We are all doing great, adjusting to life as a family of three. I'll update everyone with more details later, but I hope you enjoyed the pictures.