I just love a versatile closet. In fact, I live by the
What Not To Wear
mantra that "this shirt can go with this skirt and these pants and these jeans and then this jacket goes with this dress or these pants…" It's a great way to really stretch your wardrobe. Do you remember my two posts awhile back where I styled the same shirt two different ways? If not, you can find those
here
and
here
. Well I'm back showing you how you can style a similar outfit using three different jackets (ok, one of those jackets is actually a cardigan, but you get the idea!).
I started with a neutral shell – a brown skirt (I have it in black too!), a cream top and some brown wedges. Then I decided to add my new favorite green military jacket. I love that the military jacket and the sheer portion of my cream top seem like opposites, but yet they go together so perfectly. I'm all about mixing textures!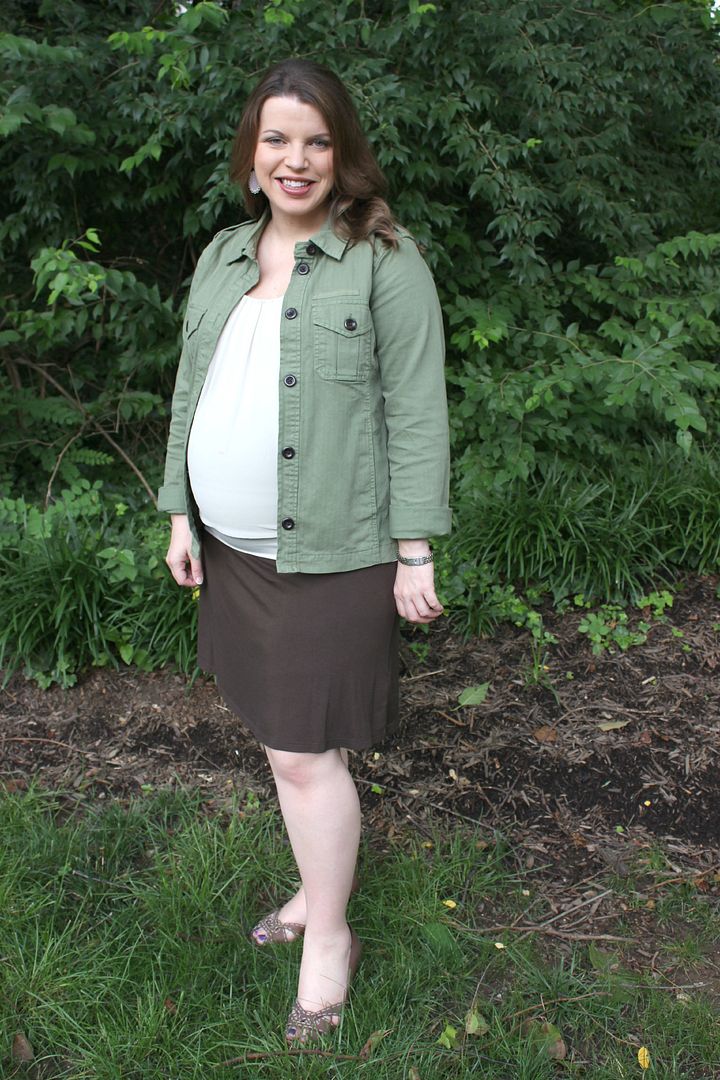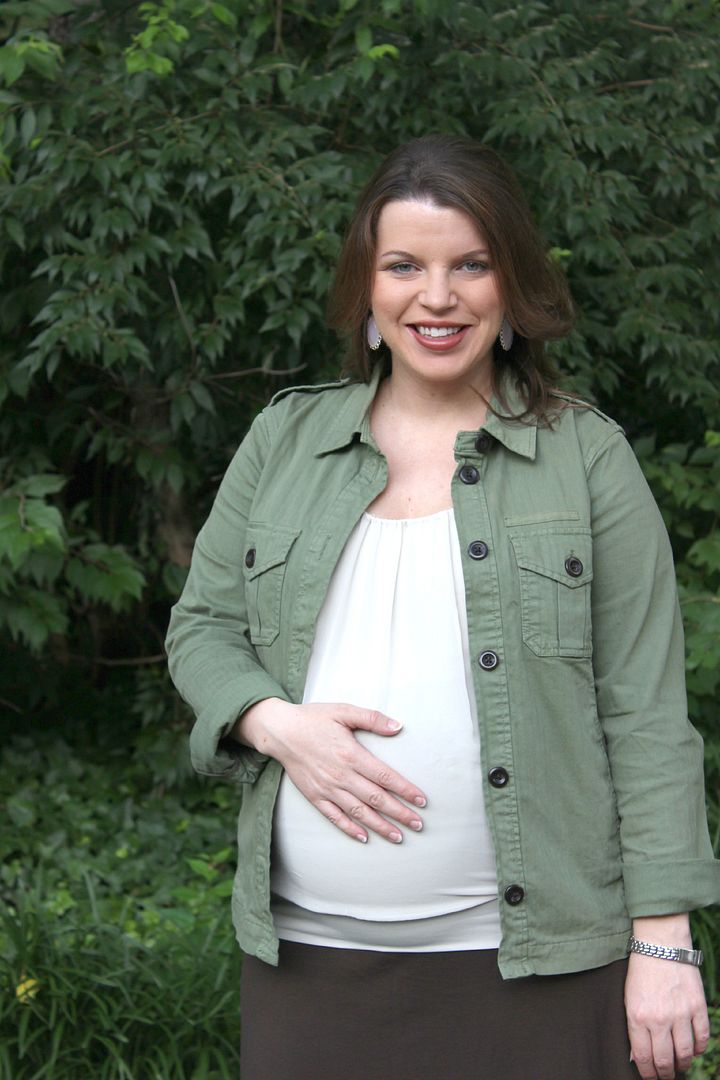 Then I swapped out the military jacket for a denim jacket. You just can't go wrong with denim. It's like the best neutral around and goes with everything!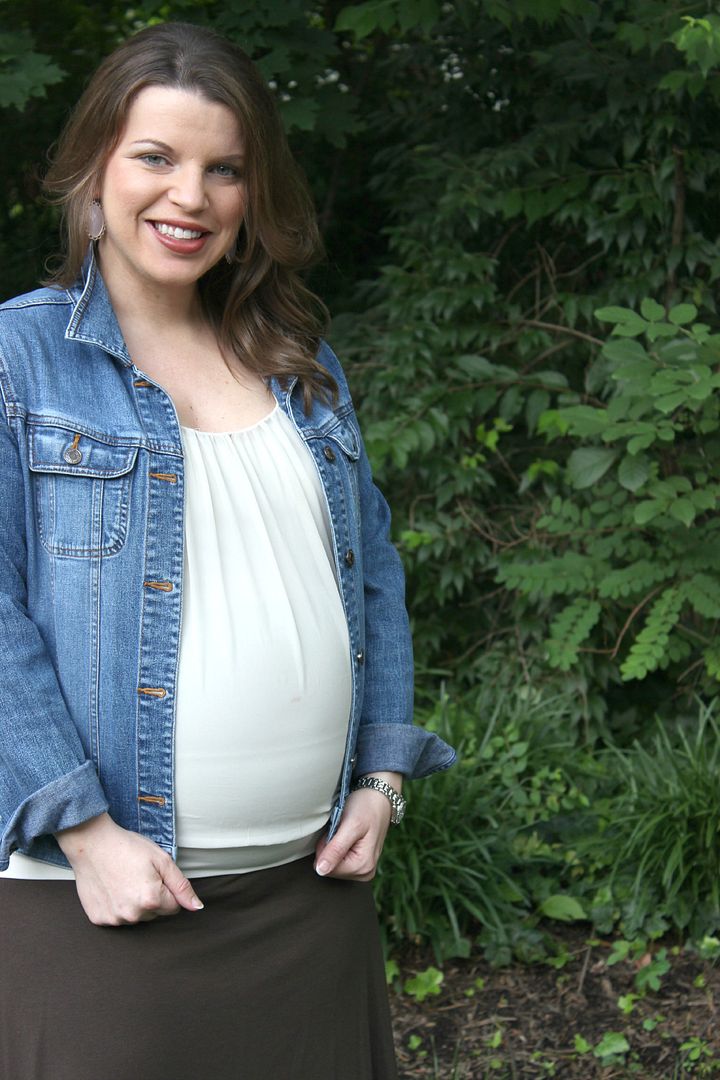 And finally, I decided to add a little color and paired my outfit with a red, flowy cardigan. I love that so many options can come from a few simple pieces.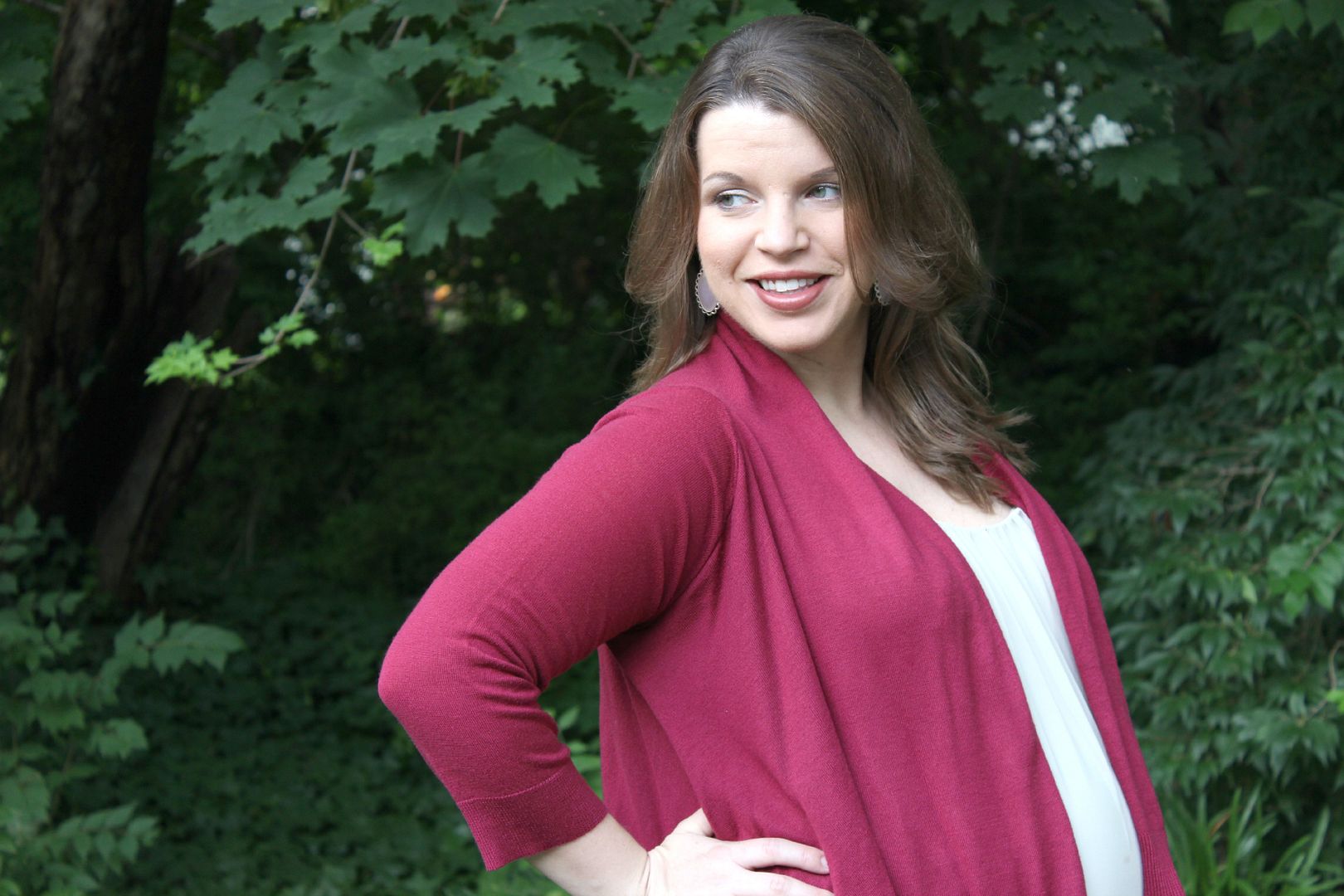 This is a great trick to use when traveling because you don't have to lug around a huge, heavy suitcase (not that I follow my own rule!). Do you have any items in your closet that seem versatile and you can wear with multiple outfits? I'd love to hear your tricks, so share them in the comments section below.
Skirt and Denim Jacket: Old Navy.
Top: New York & Company (old).
Military Jacket: Gap.
Red Cardigan: Macy's.
Wedges: Target (old).
********************
I have a fab girl to introduce you all to and I know you are just going to fall in love with her. Besides her incredible humor and down to earth sense of self, she is also one of the prettiest people out there in the blogging world. Everyone meet Sarah who blogs over at
Venus Trapped in Mars
. Her blog name says it all, she is fabulous and loves the Housewives and all things sparkly like every amazing woman does, but she also knows how to get down with the boys and chat about ESPN. She is definitely someone I want in my everyday life – and I'm sure you would agree so get to clicking
this link
and check out her awesome blog.
Like I said, Sarah has quite the sense of humor and it shows in her writing.
Take this post
for example where she talks about bloggers getting sent items for free to showcase on their blog (that's what the "c/o" means). But Sarah isn't looking for free clothes (though she'll take them if companies want to send them), no she's looking for tickets to sporting events. See the girl is so cool. She wants to introduce the ladies to the awesome side of sports (the verdict is still out on if I agree with that phrase myself). Just check out her awesome illustrations in the post to prove her point. I was laughing the entire time.
My laughter didn't stop when I clicked on this post about
what your workout clothes say about you
. Seriously, don't even continue reading what I write next until you
click on the link
and read the post – hilarious. Sarah nails the thoughts on every single combination. I have certainly had similar thoughts about people when I used to go to the gym (note to self: read over this post before going back!).
Venus Trapped in Mars
will grab you from the moment you click on the page and keep you coming back for more every day. The girl is on fire! Cue the Alicia Keys song…. You must check Sarah out, I promise you will be thoroughly entertained and I know you will learn a thing or two as well. Oh and be sure to follow her on twitter where she continues the amazingness. You're welcome!