So my sister Ashley tells me that she doesn't read the intro to my High Five For Friday anymore because I really just say the same thing (which is true). Maybe one of these days I'll come up with something cute and catchy to intro my High Five For Friday posts. In the meantime, I can't help not being original because I'm always SUPER excited when the weekend finally rolls around. I live for the weekends and the time to relax and just have fun.
And here goes, you know the drill! Linking up with Lauren over at
From My Grey Desk
for this #H54F linkup.
1.) You already know that I spent the weekend at my wonderful friend's wedding, which was a great opportunity to hang out with my family. I finally got to see my
Dad
interact with my nephew and let me just say that my heart melted. Check out these two cuties, they totally like each other.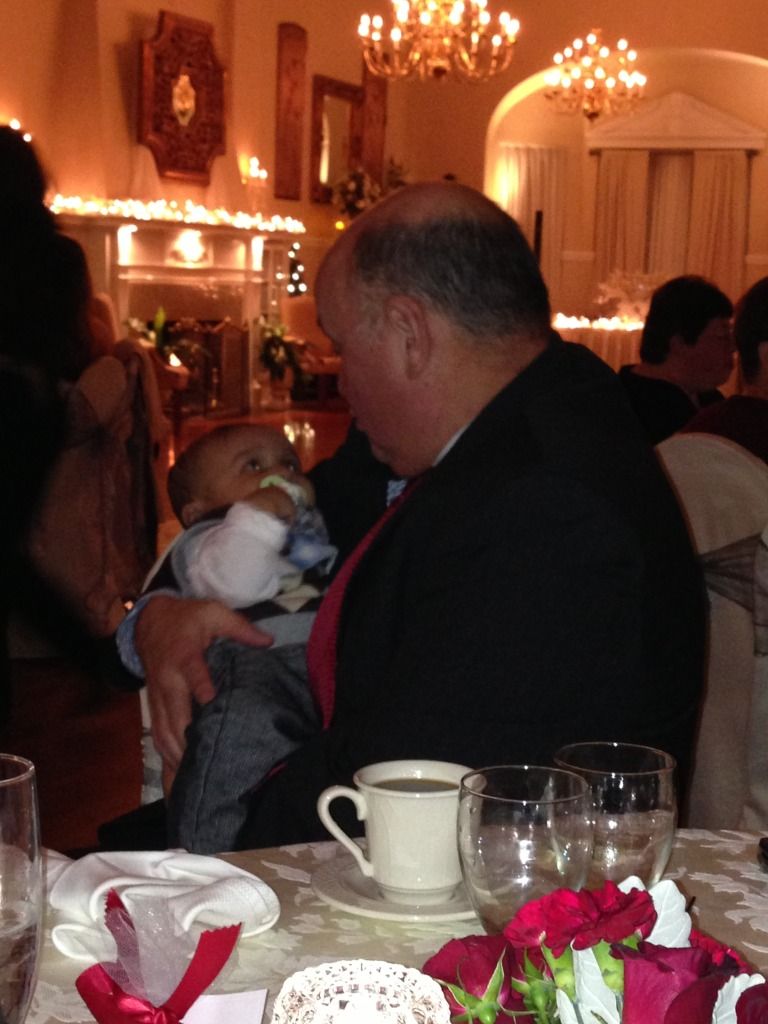 2.) My husband makes me fall in love with him all over again – every. single. day. (cue the gags)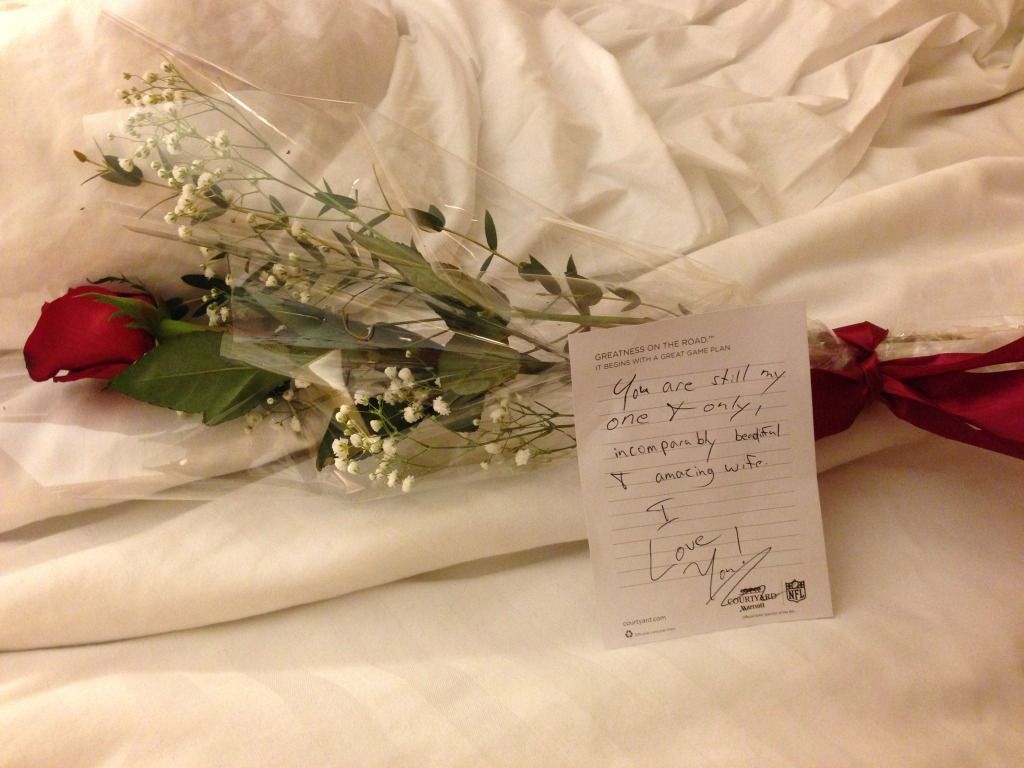 3.) [bear with me, this one has a story!] Working as a Publicist for a great theatre definitely has its perks and this week, one of my high school dreams came true. I got to meet Michelle Williams from Destiny's Child!!!! She is in our current production of
FELA!
so I have been setting up press interviews for her and I got to accompany her on a few of them. Anyways, I really wanted to take a picture with her, but my professional side kicked in when I saw her get bombarded by strangers wanting pictures; so I just chatted with her and her sister, politely shook her hand, told her it was lovely to meet her and went about my day. Sadly, I have no photographic evidence of the encounter.
Which made me think of the last time
FELA!
was at our theatre (this is the second time
FELA!
has been presented at the Shakespeare Theatre Company) and I did get photographic evidence…
In the first tour, one of the cast members included none other than
Adechike
from So You Think You Can Dance. That is one of my favorite shows so as soon as I saw him, I immediately talked to him about the show and was lucky enough to interact with him on several occasions. During the opening night party, I asked him if he would mind being in a picture with me. He graciously obliged and I got my dear, sweet friend Marcy to take our picture. Marcy snapped the pic, told me it was a good one, we chatted with Adechike for a bit longer and then parted ways. As soon as I could, I pulled up the pics on my camera to investigate and what do I find but this gem for you below…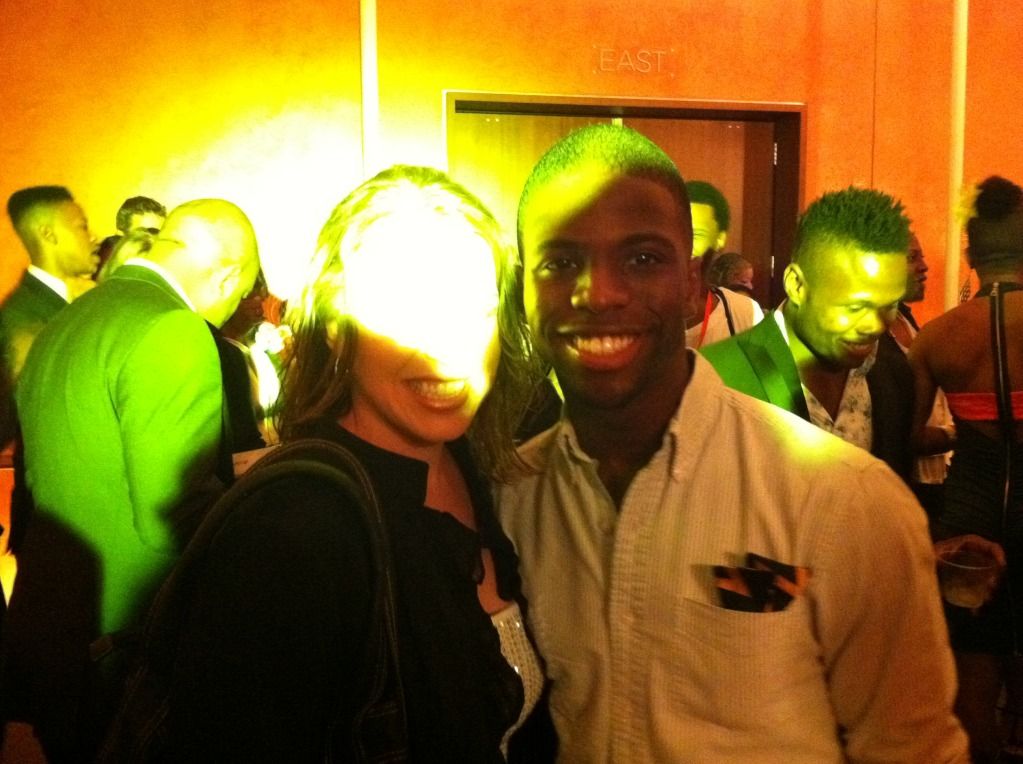 4.) Three words for you…red velvet cupcake with tons of cream cheese frosting. Ok, maybe I need to go back to preschool to learn how to count. But seriously when there is that much amazingness sitting on top of an already fab cupcake, you don't care about word count anymore.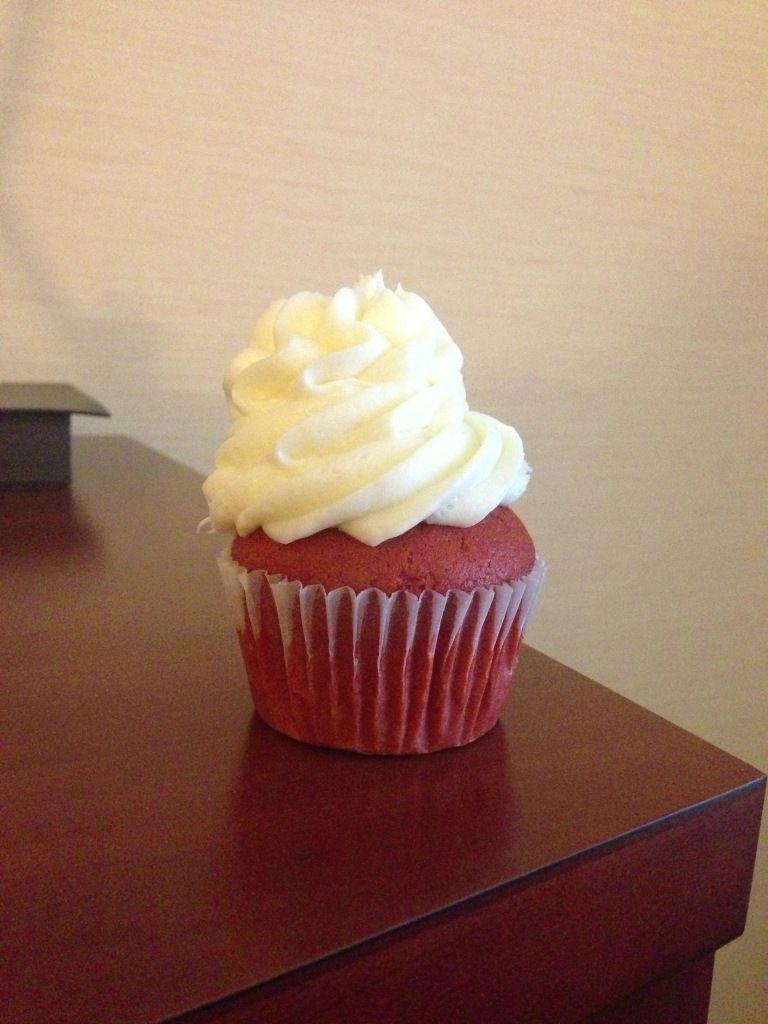 Thanks for the yumminess Dad!
5.) I love seeing this stud all dressed up. He hates it and would much rather be in jeans and a t-shirt, but I love it!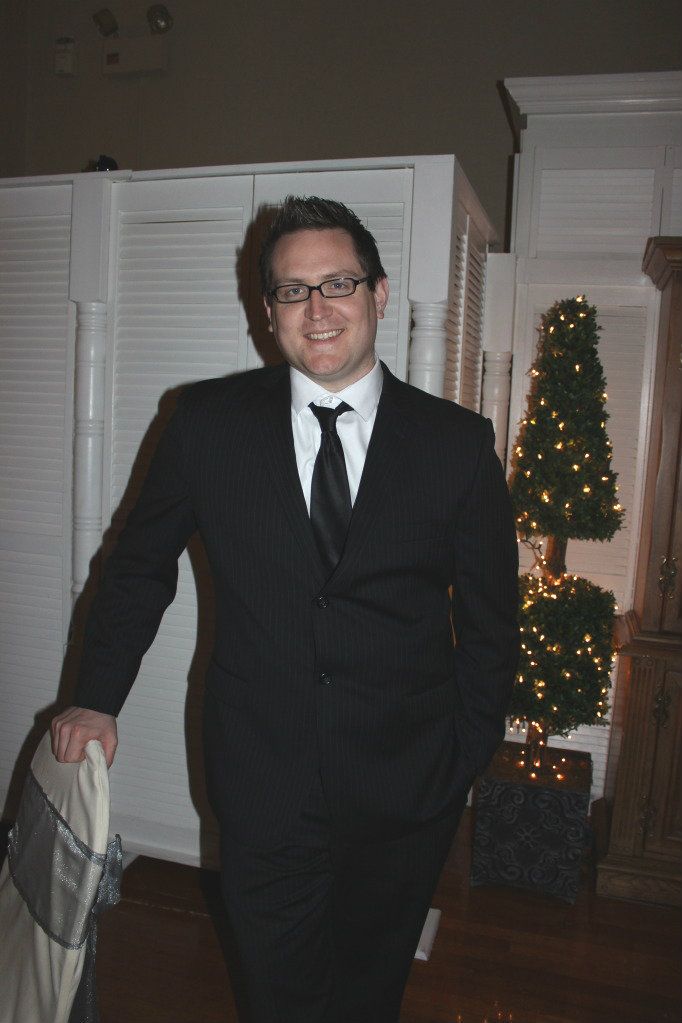 Hope your week was pretty awesome too! Have a terrific weekend.