Tolar and I spent a wonderful long weekend in Seattle (pictures coming soon). We saw some great sights, which I'll tell you about soon enough, but I have to tell you about the amazing new product I discovered.
After participating in the nail polish swap, I learned about the nail polish brand Julep. They have some awesome colors and from reviews I read, the nail polish went on easily and lasted awhile. Plus they come in super cute nail polish bottles. Check out
Julep's
website to see to see all of their awesome colors.
While doing a bit of shopping in Seattle, we found a Julep nail parlor and I HAD to go in. I was instantly in love with the super posh salon and brilliant colors so I decided to get a manicure. (Something about a fabulous hand massage just makes you forget all your troubles huh?) I'm so glad I got the manicure for two reasons:
1.) I tried a new color that isn't pink or red and I love it. The color's name is Alyson and is a light nude color. I was pleasantly surprised with how much I liked the color. I can't wait to experiment with some accent colors or designs.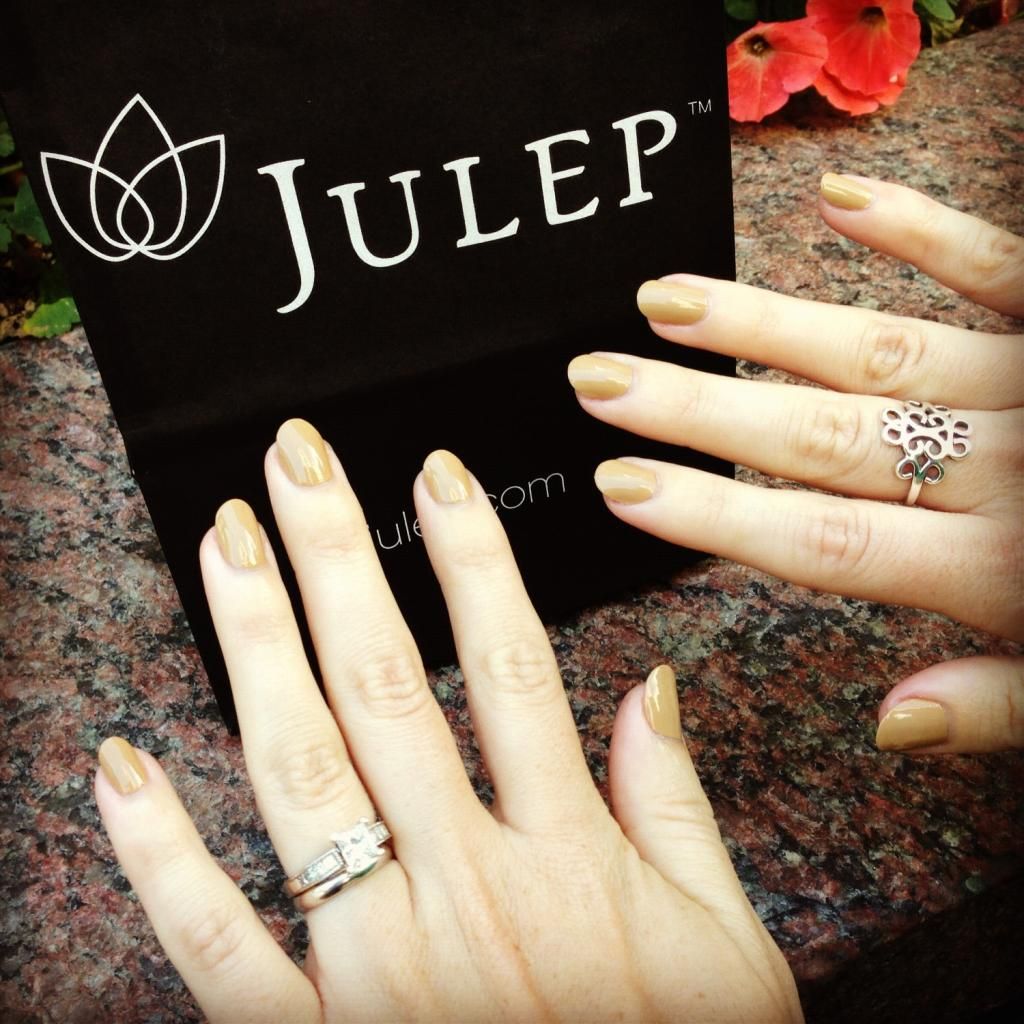 2.) I discovered the greatest manicure product, Julep's Quick Dry Polish Drops. These drops are amazing. The technician put them on my nails about two minutes after my manicure and my nails were dry like a minute after that. My biggest reason for not painting my nails is that they take too long to dry; not anymore. This product rocks.
After having a relaxing manicure and finding a new product, I'm excited to check out even more of Julep's nail colors. Go out and buy some of these drops as soon as you can, you won't be sorry.