I teased you a little about DC Sisterhood's Night of Pink in my
High Five For Friday post
, but now here are the full details.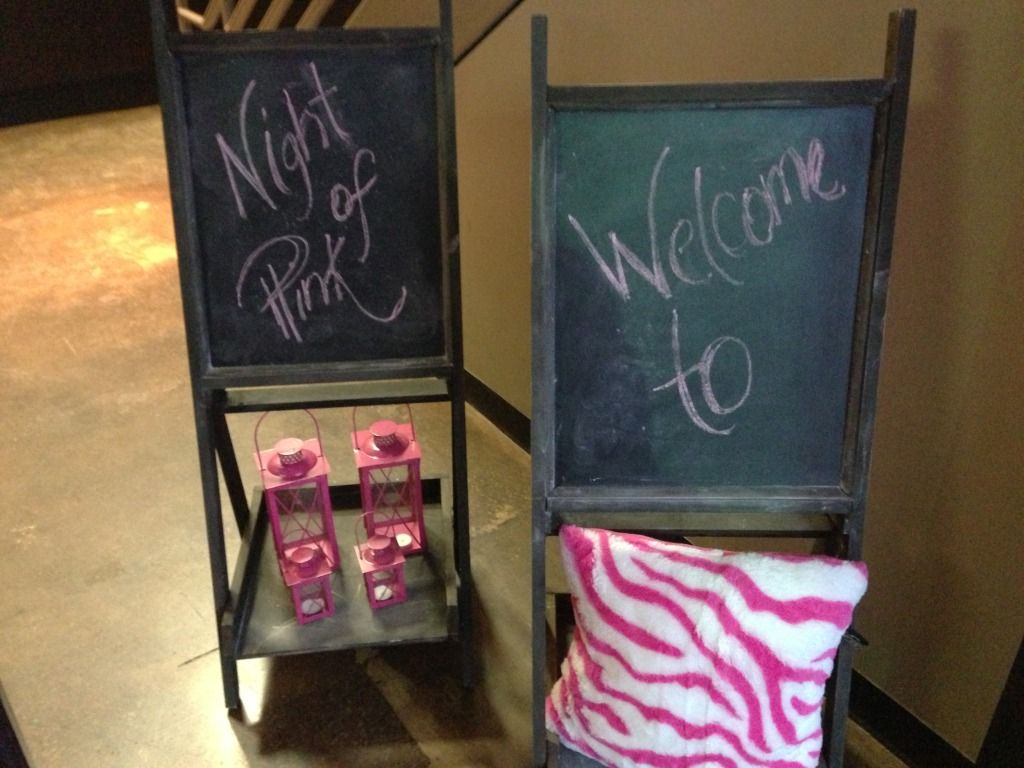 First - what is DC Sisterhood?
This is the women's ministry of DC Metro Church that meets once a month to gather together as women to worship our Savior Jesus Christ, pray for each other and to receive a dynamic, life-giving message from Pastor Taryn Stine. The service is always so uplifting, with Pastor Taryn offering up a message that truly speaks right to what I am walking through in my daily life. She and her husband, our lead Pastor, have such an anointing on their lives where the Holy Spirit flows through them. They are able to speak right into the issues and challenges that so many of the church members are facing and give us practical tips on how to thrive during each season. Its like they know exactly what we need to hear!
I love DC Sisterhood for many reasons and one reason is the outreach that we do in the community. Each month we hold a Be Her Change initiative where we gather items for a different charity. This month was totally dedicated to Breast Cancer Awareness (hence the Pink!) and we collected travel toiletries and donated loose change to Capital Breast Care Center. It's so awesome to be able to help those in need and DC Sisterhood does a great job of partnering with local organizations.
The Night of Pink at DC Sisterhood was all about a celebration. We wanted to honor anyone who is currently battling breast cancer or who had battled it in the past; we also wanted to just honor every single woman that walked through the door. And boy did the serve team do just that! From an awesome pink carpet leading into the sanctuary to the amazing pink spread of candies and cupcakes to a powerful message on God's plan for our lives (We are part of God's master plan and His Sovereign plan will prevail; Our problems will all work out - He promises that He is working everything out for our good), the night was spectacular. One large nugget I pulled from Pastor Taryn's message: Being a Christian is not about us - it is about laying our lives down for God's plan so others can meet Jesus. Amen!
DC Sisterhood is such an awesome break during the month from the stresses of everyday life. It's a great opportunity to connect with other ladies and to be accepted for exactly who you are - junk and all! Because after all, God is love!
Check out all of these shots I snapped from the night: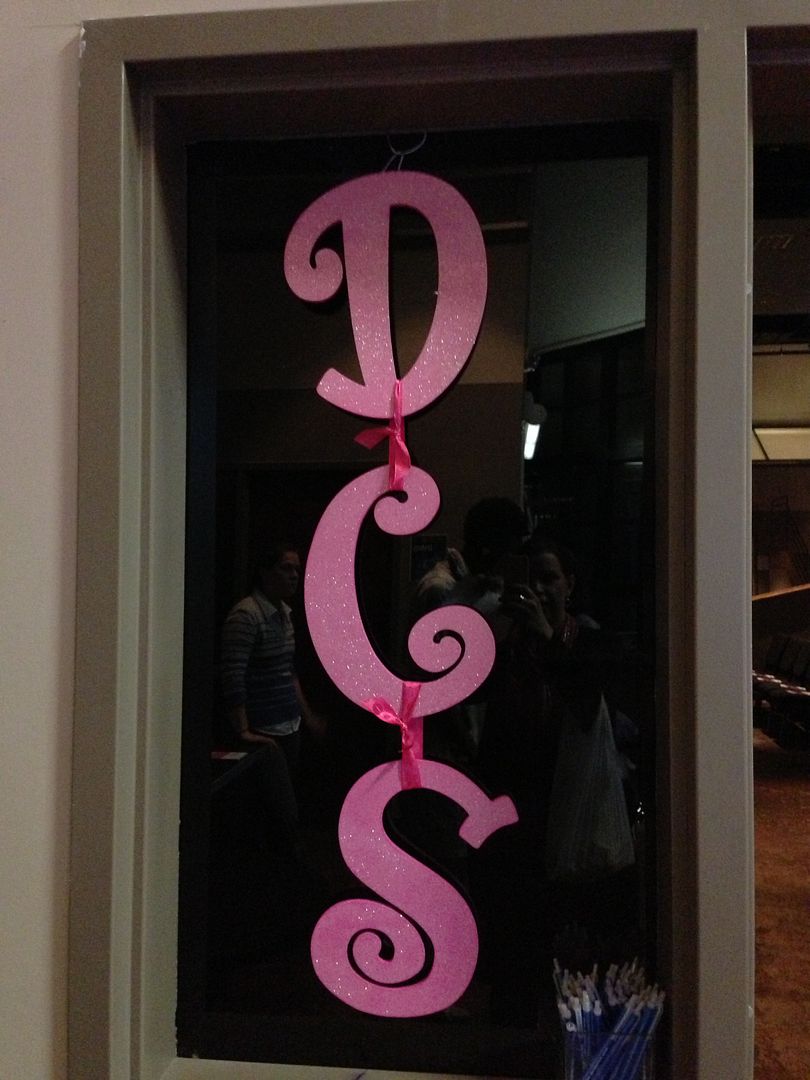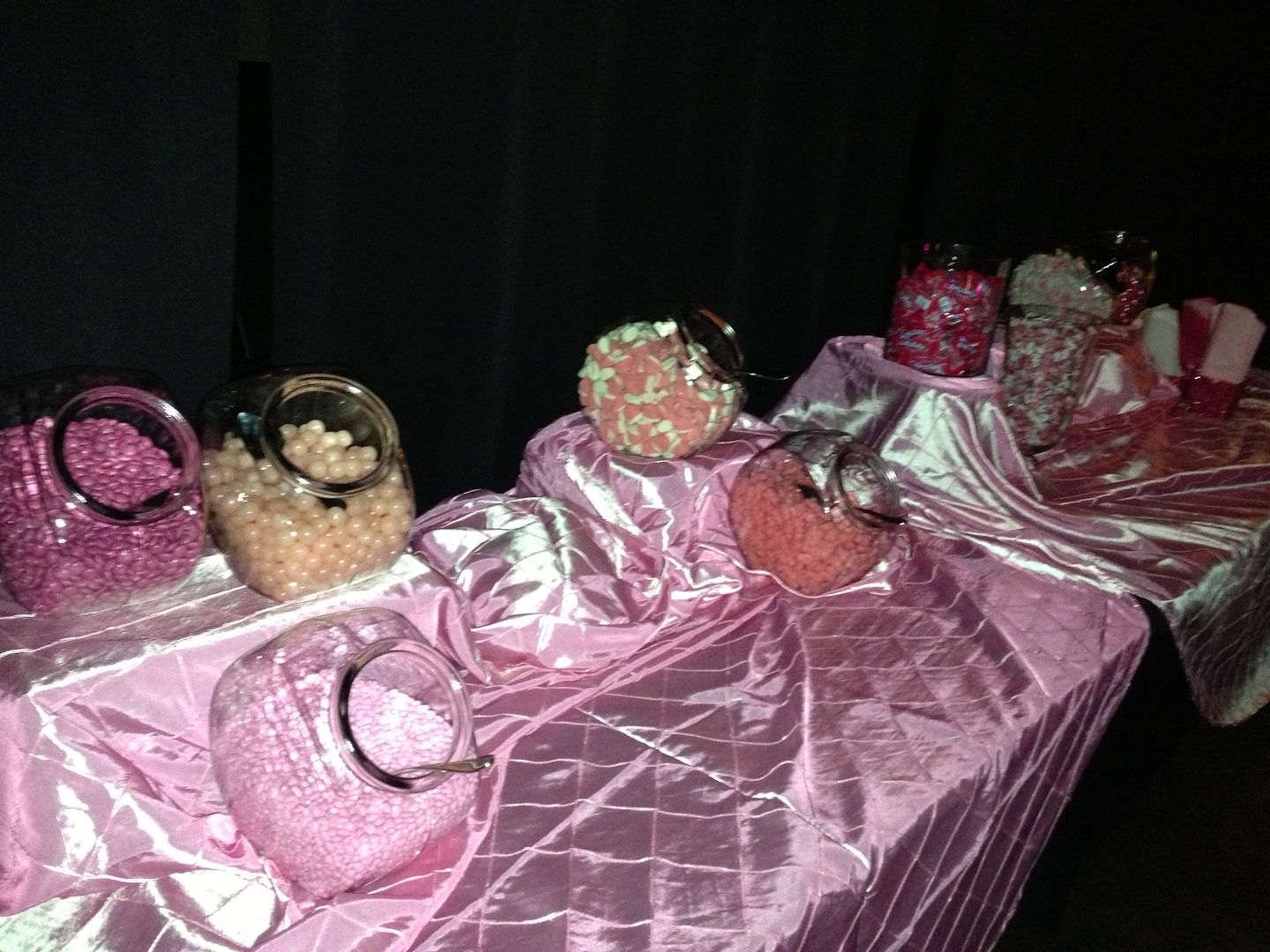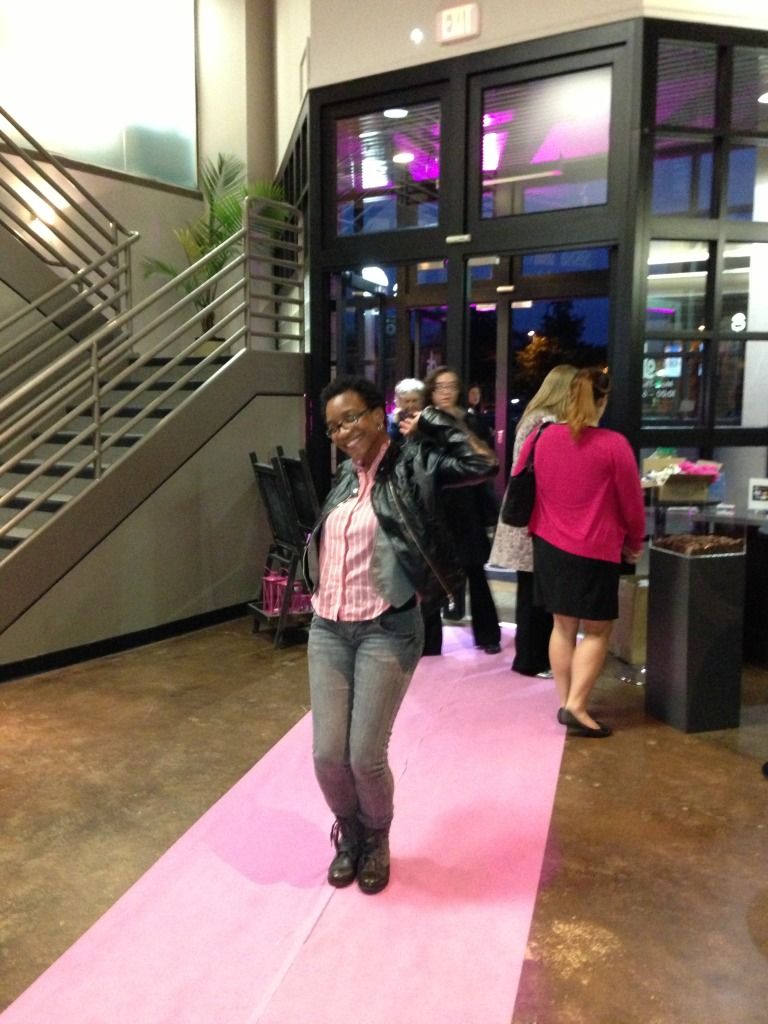 My sweet friend Faith walking the pink carpet.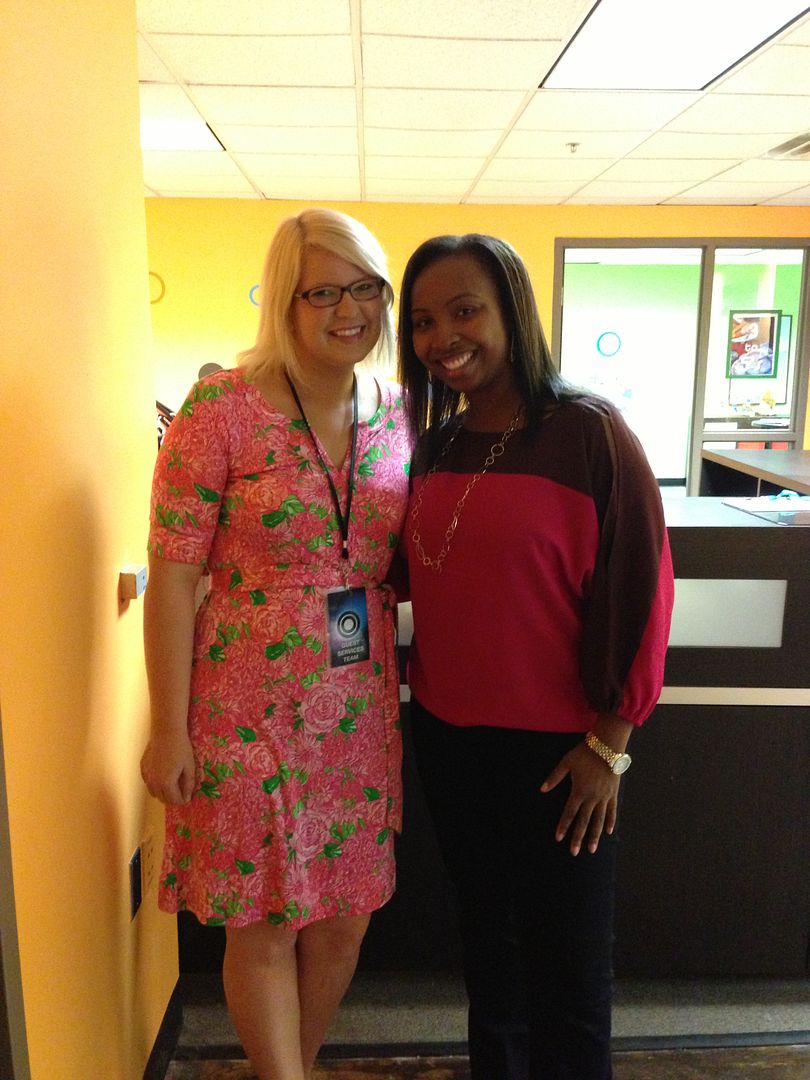 My new friend Elizabeth and the awesome Director of DC Sisterhood Ebony.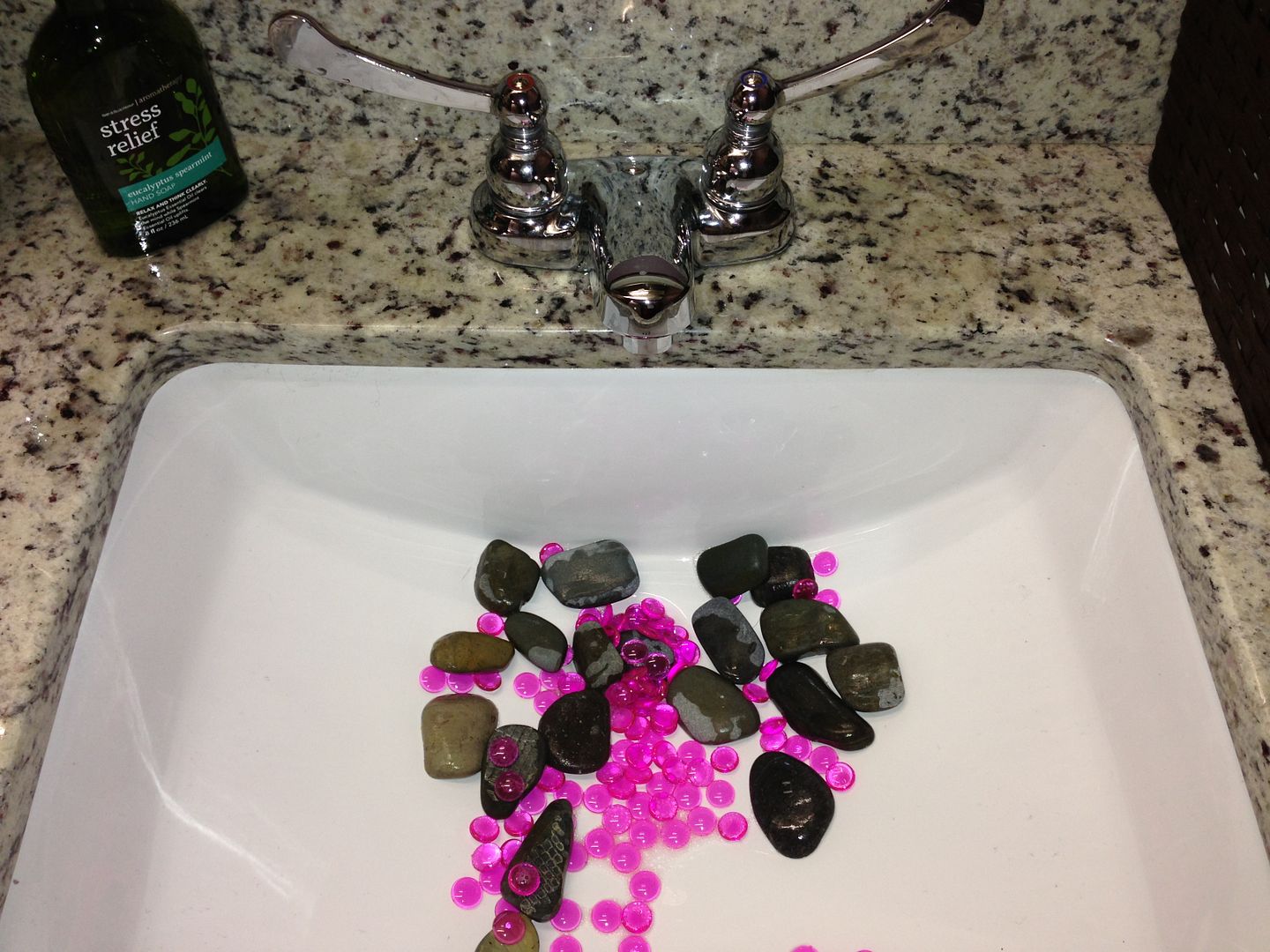 They even added pink to the sink - love the details ladies!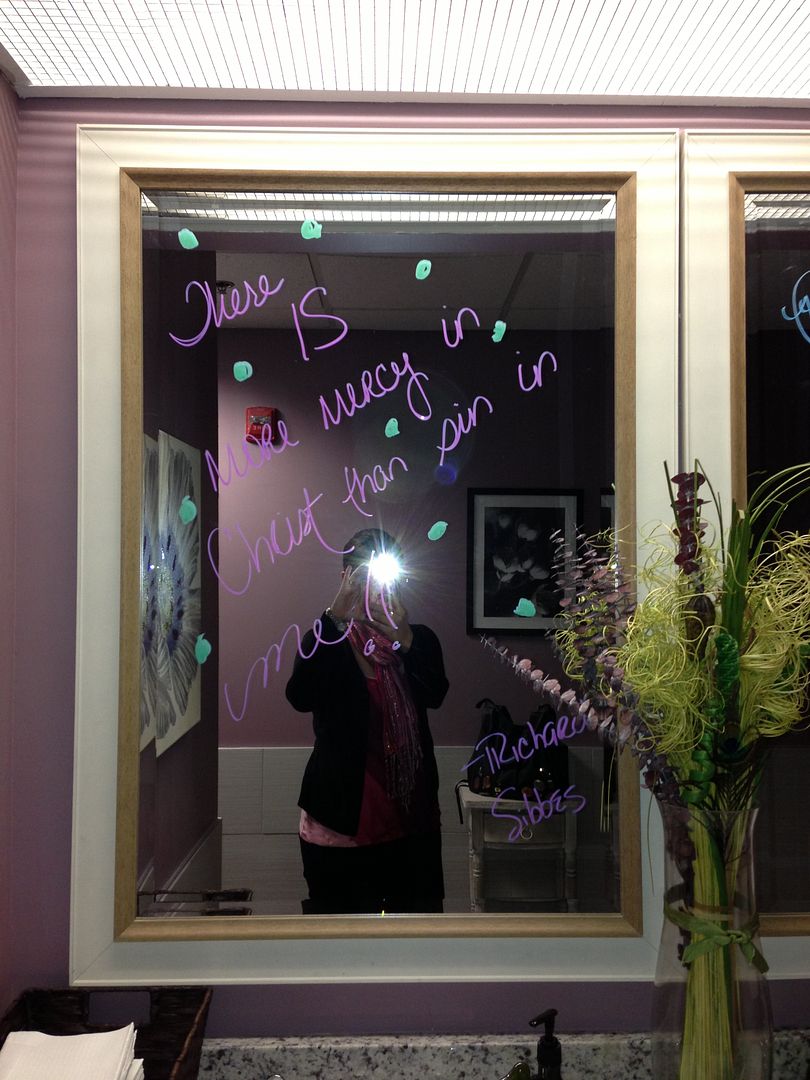 There is more mercy in Christ than sin in me - Amen!!!!
A packed house!
(I'm linking up with
Carly
,
Kristen
,
Niki
and
Rachel
for Loving Lately this week)