Friday, Friday, Friday! Give someone a high five because we came to the end of another week! Woohoo!
As always, I'm linking up with Lauren over at
From My GreyDesk
for this High Five For Friday post.
1.) Even though I'm not the most tech savvy person out there, my husband sure tops the list. Sweet Tolar got up super early to stand in line at the Apple store and score us both the new iphone 5. Ah, the benefits of having a husband who loves new gadgets.
J
Thank you sweetie!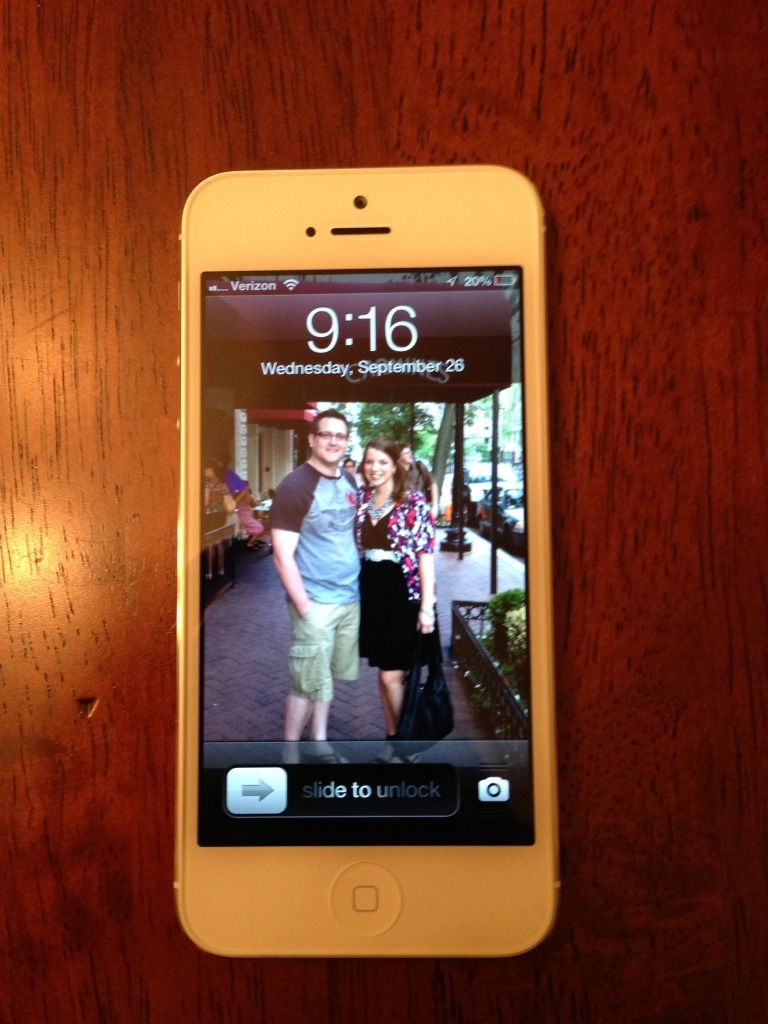 2.) My awesome church, DC Metro Church (yes I talk about the church a lot – because it rocks!) held a Vision Partner's dinner at Ruth's Chris Steak House to discuss where the church is heading in the next five years. The night was packed full of awesome people, amazing stories, a beautiful view of D.C., an incredible vision for the D.C. area and of course, yummy steak! I love going to a church where the Pastor has such a heart for furthering God's kingdom.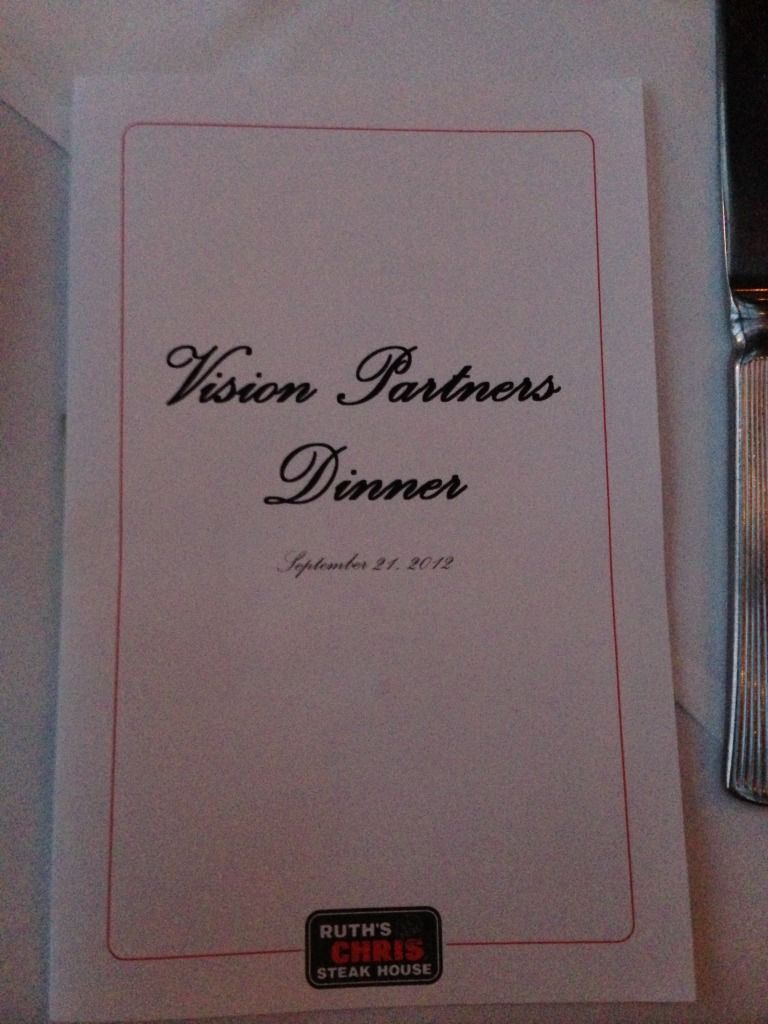 3.) My super awesome friend Nicole had a birthday this week so my co-workers and I decided to celebrate her. She is the usual treat fairy bringing in delectable (fun word!) goodies for us to try all the time; it's about time we returned the favor. I made these cat cupcakes to wish her a Happy Birthday.
4.) I finally figured out that you can assign labels to the alarms on your iphone. I had a little fun with mine, hoping the labels would entice me to get up.
They haven't really worked thus far, but I still have hope!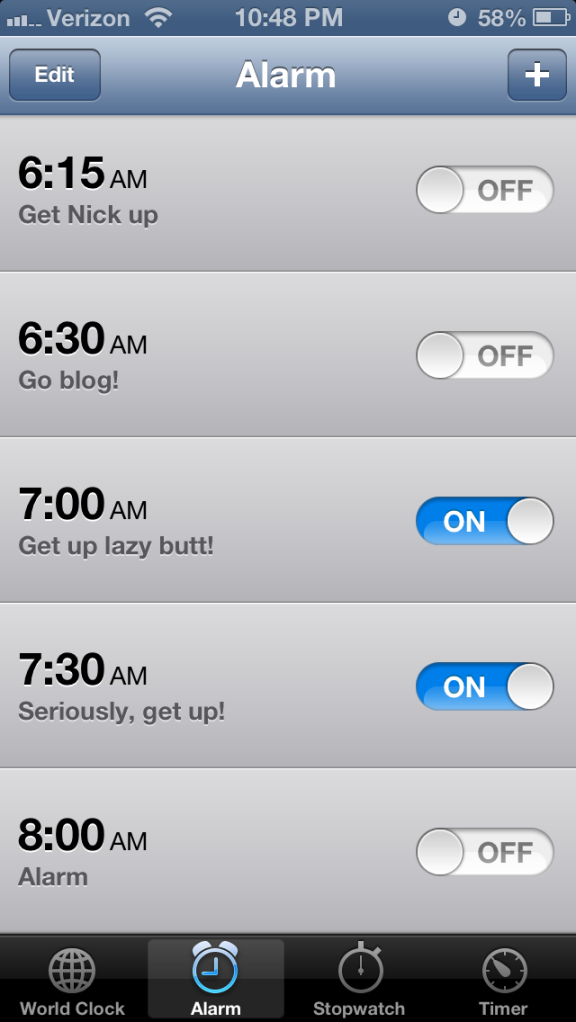 5.) Fall shows are back! And even though my new favorite show, Revenge, doesn't start again until Sunday, ABC gave us a little treat by playing a special episode that catches you up from the whole first season. Yes, I've seen all of season one, but I still watched the special – the show is just too good!
Tell me about your week in the comments section below. Have a terrific weekend!