Being a Southern-born girl, I hardly ever leave the house without pulling myself together. I'm not sure why this is; it's just been my life for years. I simply feel better about myself and feel more ready to take control of the day when I am all put together. Now don't get me wrong, I love to lay around the house in my yoga pants and a t-shirt, but walking out my front door normally requires a put together Lindsay.
Picking up after yesterday's post, I believe there are 4 things that a lady can wear to make herself feel fabulous. Heels, scarves, sunnies and lipstick. That's it. Put those 4 things on and I always feel ready to slap the day a huge high five!
Heels
I'm short and have incredibly short, stumpy legs so I die for heels. Heels alone make me feel more confident.
Scarves
Refer to yesterday's post, scarves take a blah outfit to fab.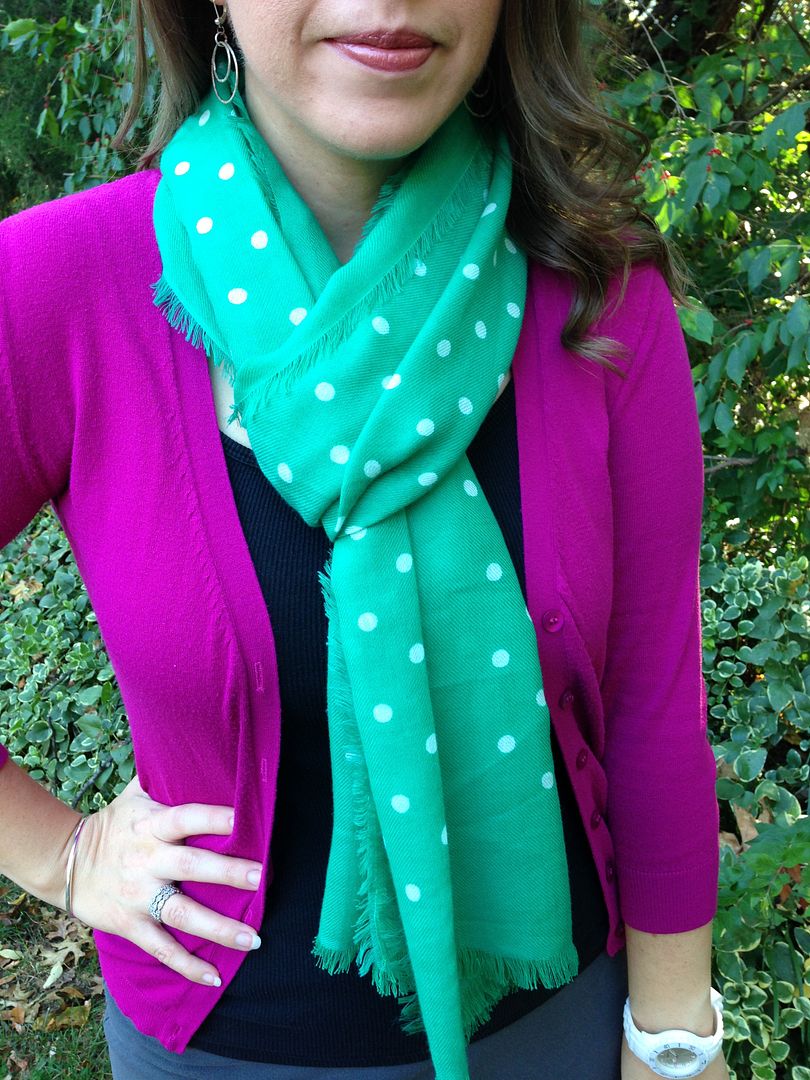 Sunnies and lipstick (together)
If your glasses are large enough to cover a lot of your face, just throw on some lipstick and you instantly look made up. It cuts down on your get ready time.
These are my staple items when I'm not really feeling up to taking the time to get ready, but I still want to feel confident when I step out the door. Do you have any quick, feel fabulous tips?