I know on Instagram there is throwback Thursday, but I couldn't wait until Thursday to share some photos I found at my parent's house over the weekend. I'm introducing Throwback Tuesday!
My parents have sold their house and are moving about an hour south from where they currently live. Their house has been on and off the market for about four years now, and as timing is so perfect, they sold their house right around the time my sister had her baby. Well with Beckaroo being the super mother that she is, she stayed with my sister and brother-in-law for a few weeks to help them adjust to life with baby. She's now back home with three weeks to pack up the whole house!
My Dad
packed up a lot in the basement during breaks in his busy work schedule. So I went down to help pack up a few things this weekend and discovered these gems. Enjoy!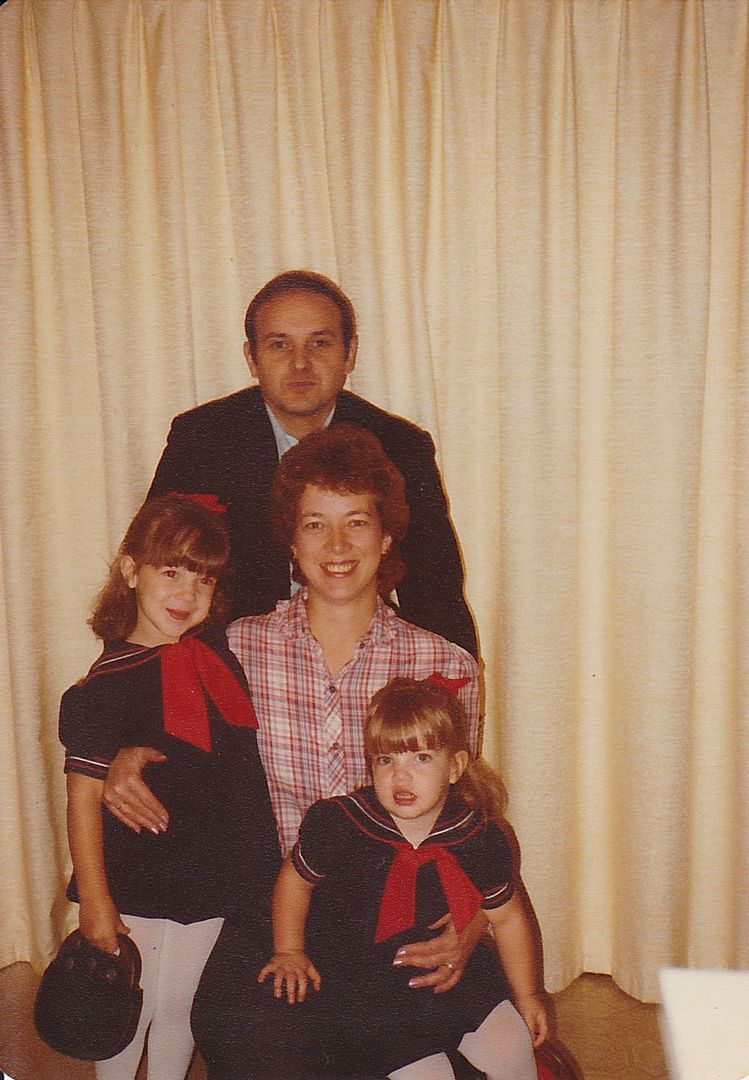 Classic shot for my family! I'm the little one, at least my Mom looks good.
Wish we still had these sweaters, they are HOT! :)
Probably the only photo of my Dad with a proper smile.
27 years later and my Dad still looks at me the same way. :) At least now I have stopped pulling up my shirt to show off my undergarments.
Seeing these pictures reminds me just how thankful I am that my sister and I are only two and a half years apart. We have been able to do everything together throughout our lives. She probably hated the closeness in age during our high school years, but I'm super grateful to have a sister who knows exactly what I'm going through because she literally just went through the same situation herself. I heart my sister.
And I heart my cute parents.