We all have one; an outfit or even a single article of clothing that we know when we put it on that we will feel great. I call this my go to outfit. If I am filling uninspired when selecting an outfit, but still want to be presentable and feel put together, I know that my go to outfit will do the trick.
Ever since I bought these super comfortable and extremely versatile black jeans, I have had them in constant rotation. They seriously go with everything! With just enough stretch, they are easily the most comfortable pair of jeans I have ever owned. Pair the jeans with this fab shirt I recently purchased from LOFT, throw on my messenger hat and my black boots and boom! Pulled together in 2.5! No thinking whatsoever.
Which leads me to ask the question, how does everyone plan their outfits? Do you stare into your closet each morning, mixing and matching outfits? Do you pretty much know the entire contents of your closet and plan your outfit while in the shower (that's what I'm working with these days)? Do you pick your clothes out the night before? Do you try on a zillion things before finally deciding? I'd love to know, leave me a comment below and share your tips and tricks for getting ready each day!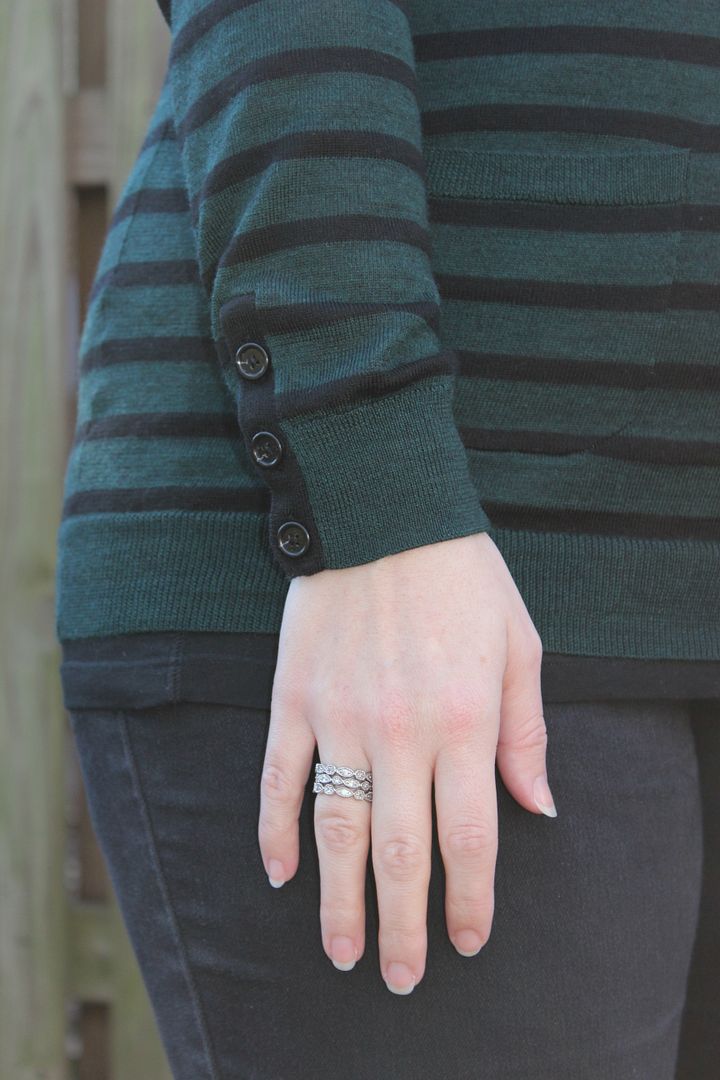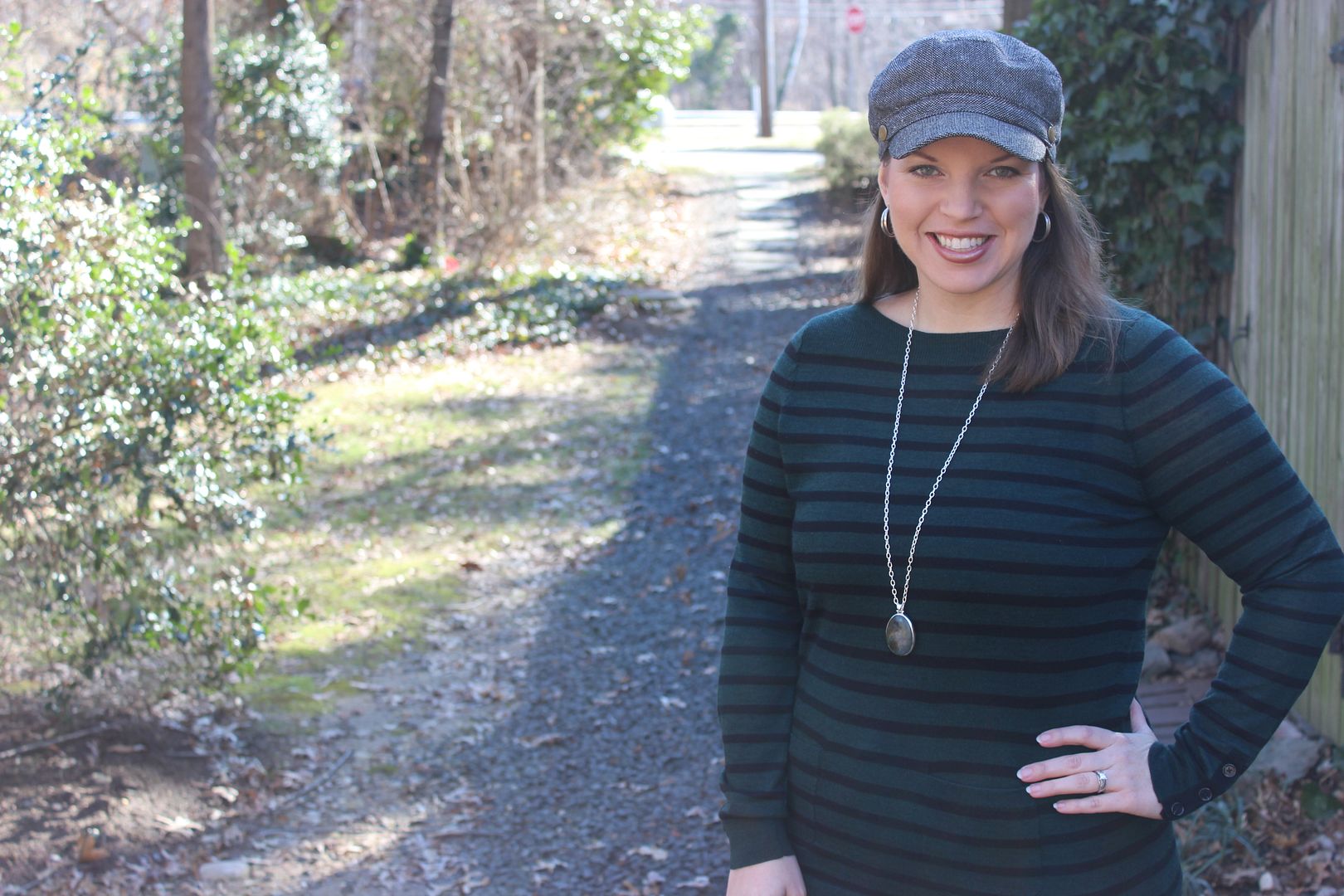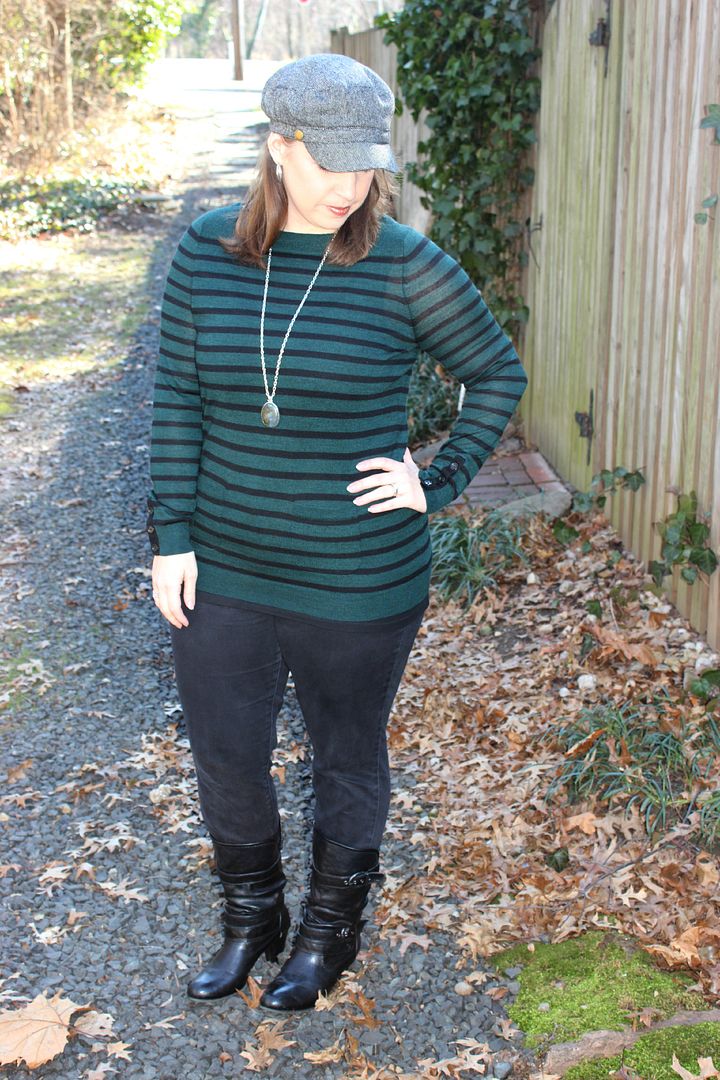 Boots: DSW.
Hat: Wet Seal (old).
Just a note for all of you Mamas out there with cute and adorable kids: I'm co-hosting a link up with Katie from
For Lauren & Lauren
for you to show off those cute kids and their awesome clothes. So for those of you with budding fashionistas on your hands, join us THIS FRIDAY (January 24). No rules, just link up photos of your cute kids.