I am so excited about today's post because not only do you get to see the cute clothes that Baby K rocks on a daily basis, but you get to see other budding fashionistas as well. I'm teaming up with my fab friend Katie (and her adorable daughter Addilyn) from the awesome blog
For Lauren & Lauren
to bring you this Baby Mama link up.
When I found out I was having a little girl, I was elated! I knew I would have a blast dressing her each day, I just wasn't prepared for how much fun I actually get to have. There are just so many cute things! Head bands and hair bows and tights and leggings and onesies and baby jeans - oh the baby jeans! I honestly don't think there is anything cuter than a plump little baby butt in a pair of baby jeans. Lucky for me, Baby K will wear anything I put her in. I sure am enjoying that now, because I know it won't last!
So check out some of Baby K's most recent outfits below. I think she may have a future as a fashion blogger, don't you think? I mean, this first photo says it all!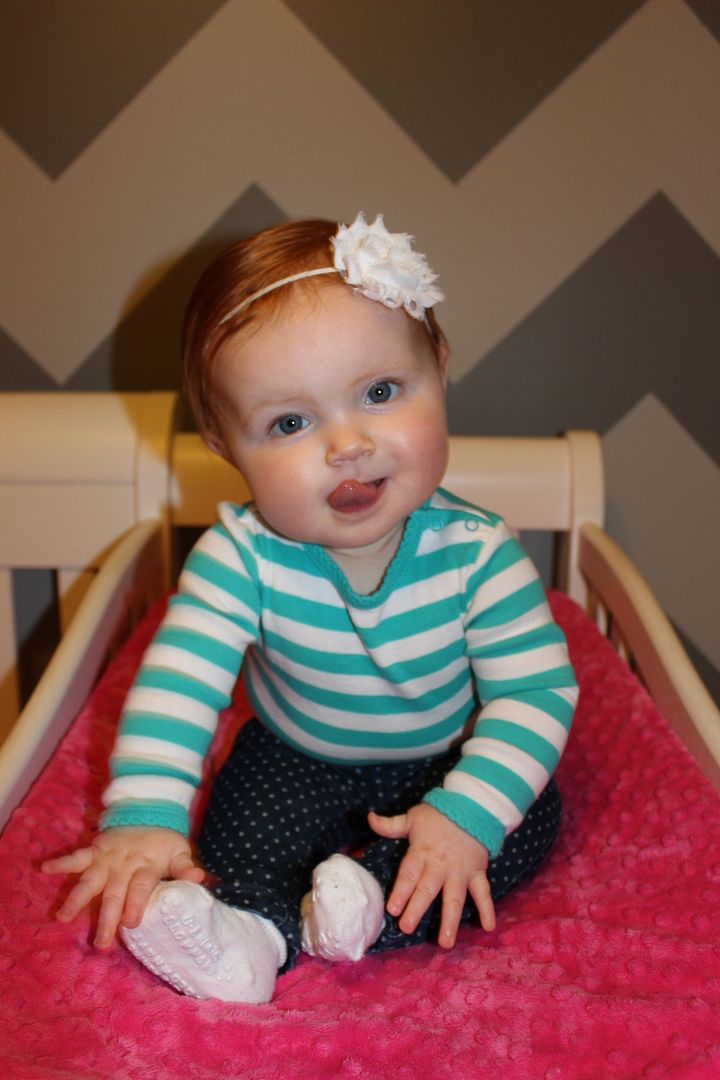 Onesie and socks: Old Navy.
Jeans: Target.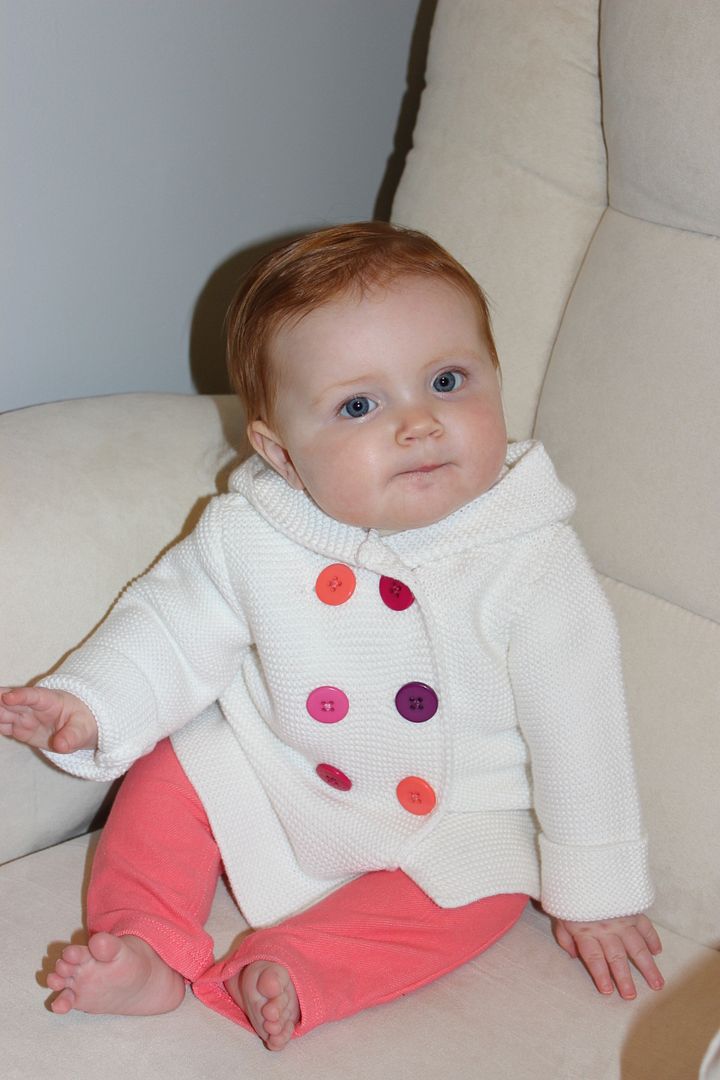 Outfit: gift.
(I wish I knew where this outfit was from because I would seriously buy her some more colored skinnies just like these in a heartbeat!)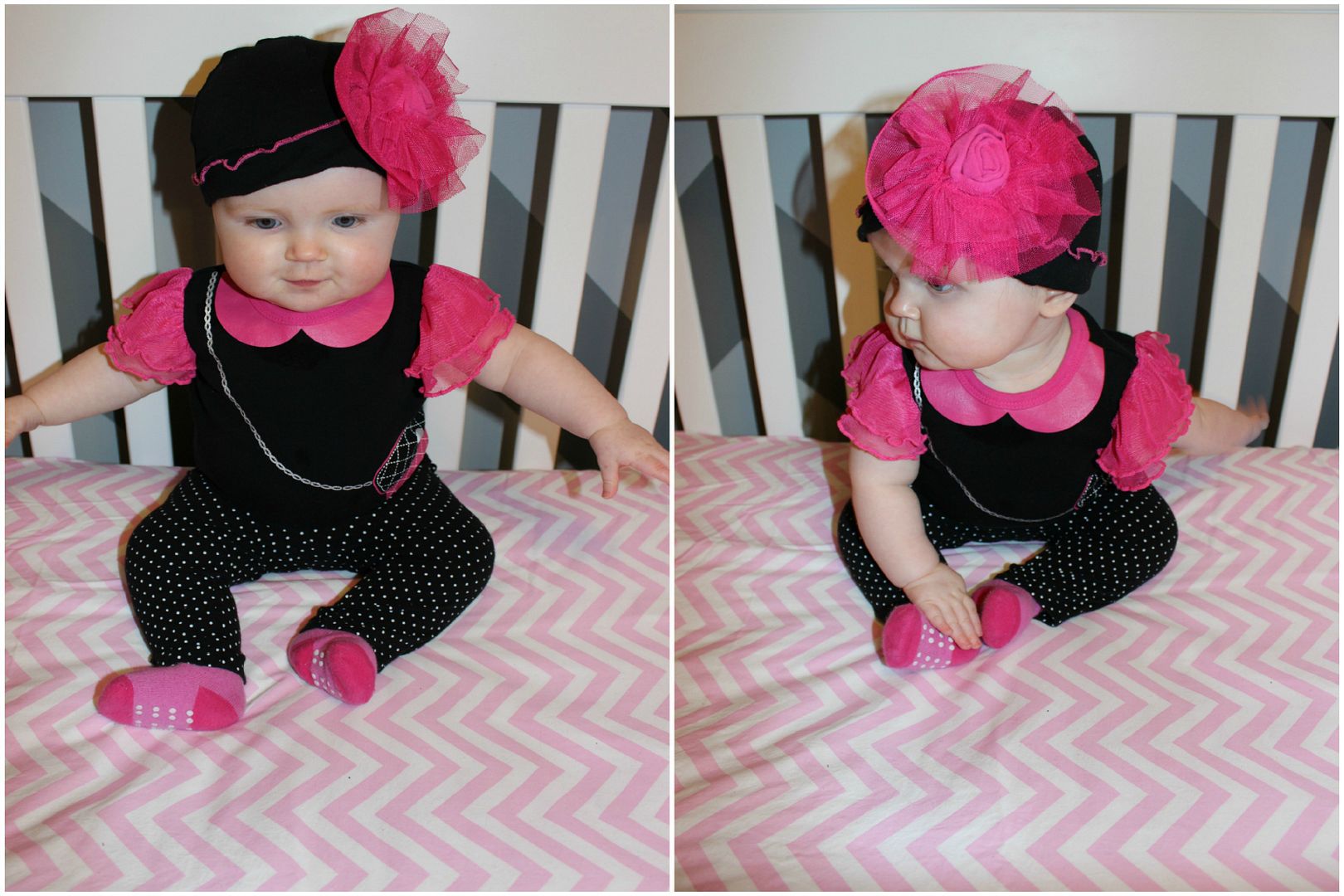 Onesie and hat: gift. (Aren't you dying over her purse?)
Pants: Old Navy.
Socks: Nike.
Be sure to hop over to
Katie's blog
to see how cute Addilyn is. Katie and I "met" while we were both pregnant and were due around the same time. Our girls were born within a month of each other - in fact if Baby K wasn't in such a hurry to arrive (she was three weeks early!) Baby K and Addilyn would only be a few days apart. It has been so fun going through similar baby situations as Katie and having her support through this very awesome journey called motherhood. I absolutely adore how honest Katie is about becoming a mom; she makes it easier for me to share my stories, victories and struggles. And she is quite the fashionista herself,
go check her out
.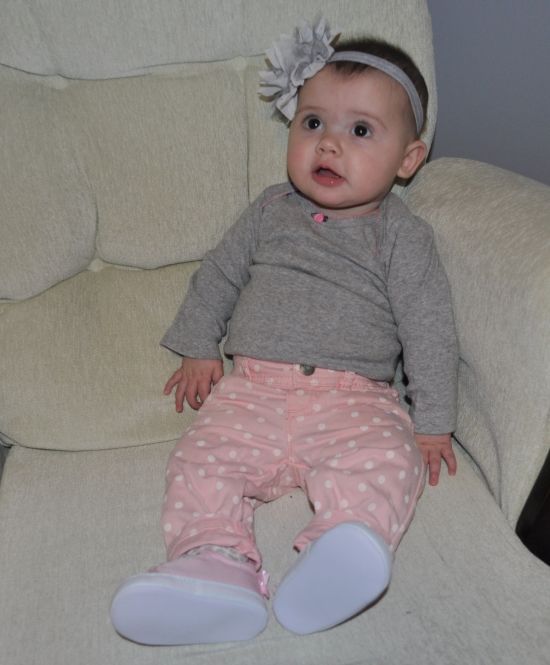 I'm in love with her headband, Katie made it!
Be sure to link up your cuties below! I can't wait to see everyone and perhaps even pick up a couple outfit thoughts for Baby K to try.