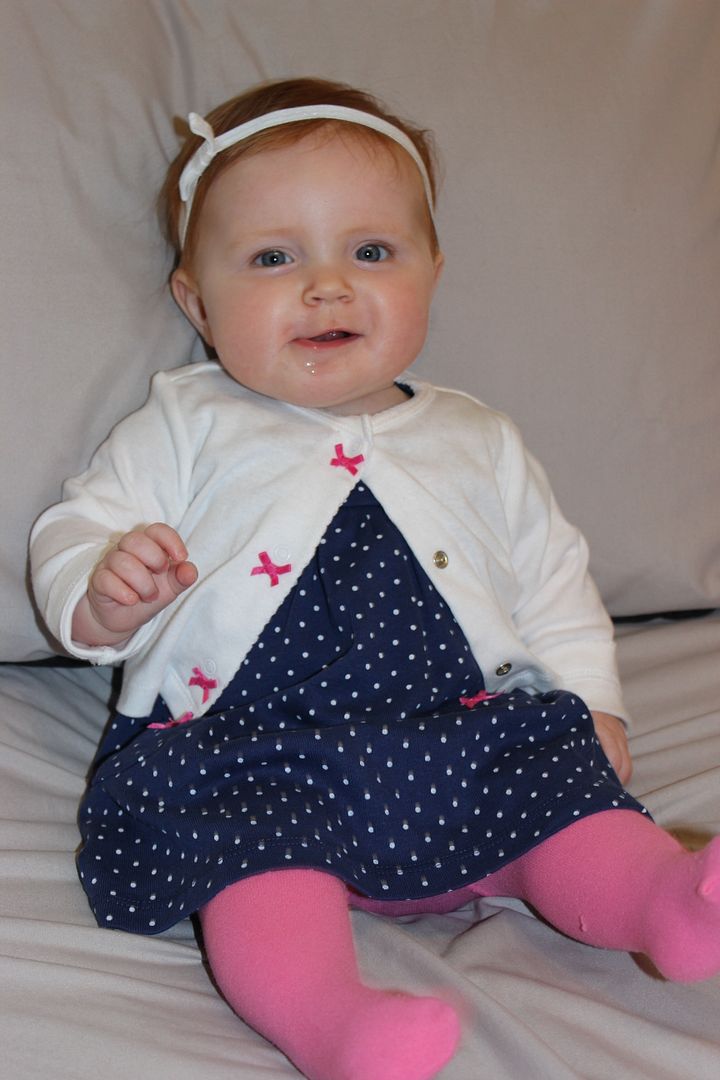 I can't handle it, baby fashion is seriously so much fun. There are quite a lot of Baby K's outfits that I wish were in my size and this dress is no exception. I mean, her outfit screams me - polka dots and pink tights? Am I right? Oh yeah, I'm going to need to order one in an adult size, stat!
Shopping for Baby K and dressing her up is one of my absolute favorite things to do. Its so fun to pull outfits together for her and I cannot wait to teach her how to do it when she grows up. Yes, I am fully aware that there is a possibility that my daughter won't like pink when she grows up and won't be a girly girl. And that's fine with me! But for now, I'm having as much fun as I can playing dress up with her.
I love that my baby will let me hold a photo shoot with her. Its amazing that she already knows how to smile right at the camera. And she completely understands where to look on my iphone too when I'm trying to take a picture. Yep, this girl was meant to be my daughter!
Dress and Cardigan: Carter's Outlet.
Tights: Carter's.
Headband: gift.