Happy Monday everyone! I'm so excited that the lovely and oh so pretty Lauren over at
Fizz and Frosting
has created a new link up called Mix It Monday. Essentially, you take a piece of clothing and show how it can be styled in more than one way. Genius!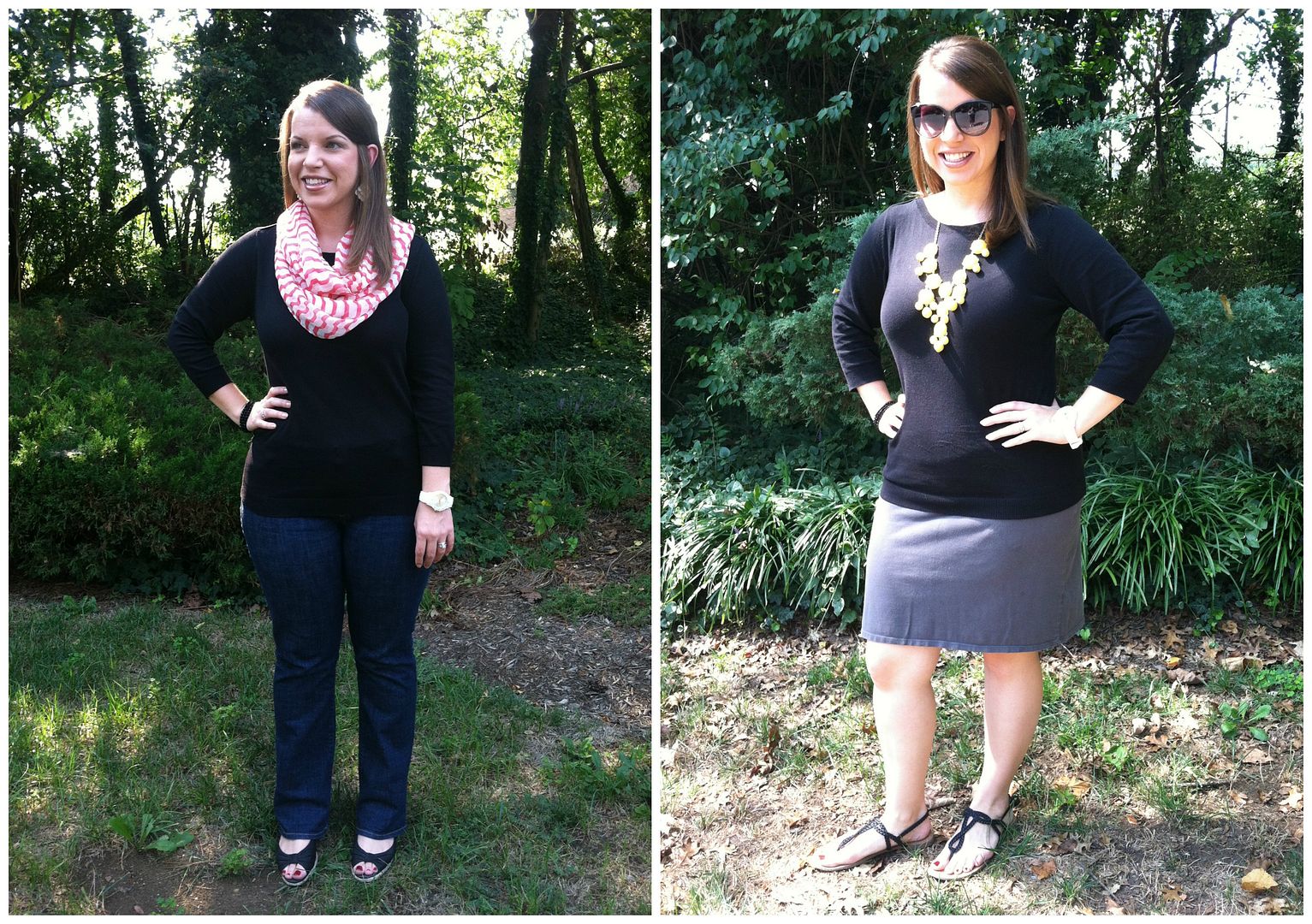 I'm completely jealous that I didn't come up with this link up idea first. Back when I first started blogging, I actually created two different posts showing my own way that I styled a piece of my clothing. In fact, I truly believe that everyone's closet should have plenty of pieces that can be mixed and matched with multiple items. That way you really get to stretch your closet and even get creative. Just like they believe on What Not To Wear: this skirt, goes with this shirt, that goes with these pants, that goes with this belt and this pair of shoes. You get the idea.
So I decided to join Lauren and show you all how I styled my absolute favorite black shirt. Black is so versatile and can be worn many ways (in fact check out
this post here
featuring some all black outfits). This black shirt is so comfy and not too dressy, I can wear it with so many things in my closet. I could probably style this shirt at least 8 different ways (or more if I add all 30 scarves that I own! #crazyobsession).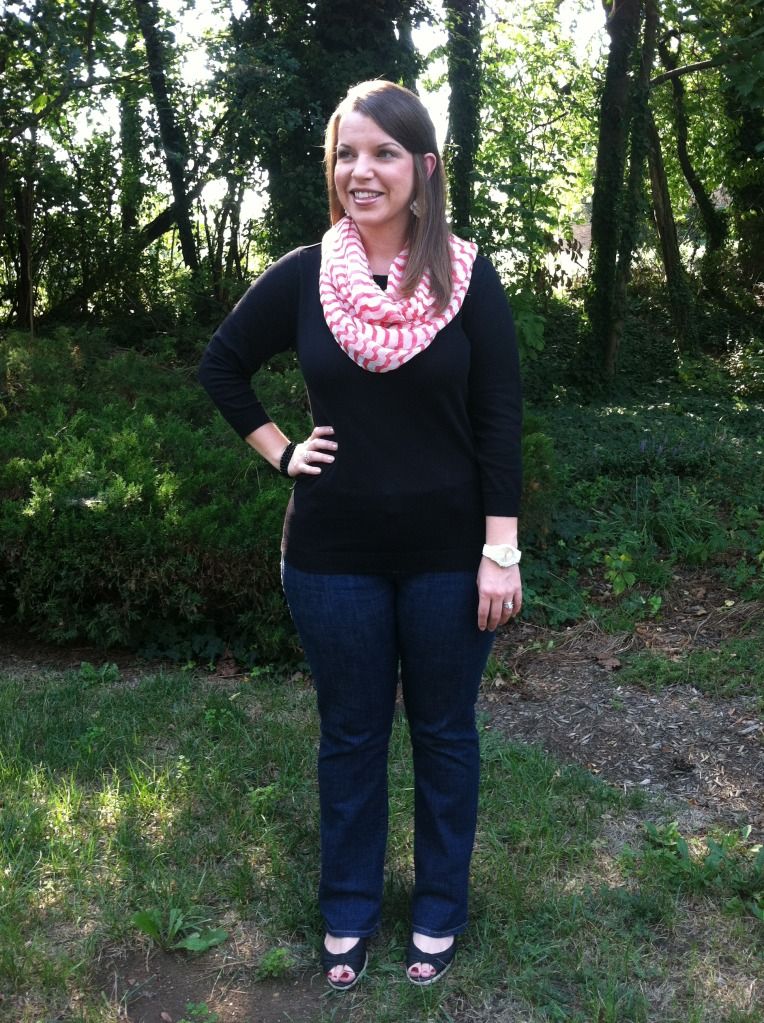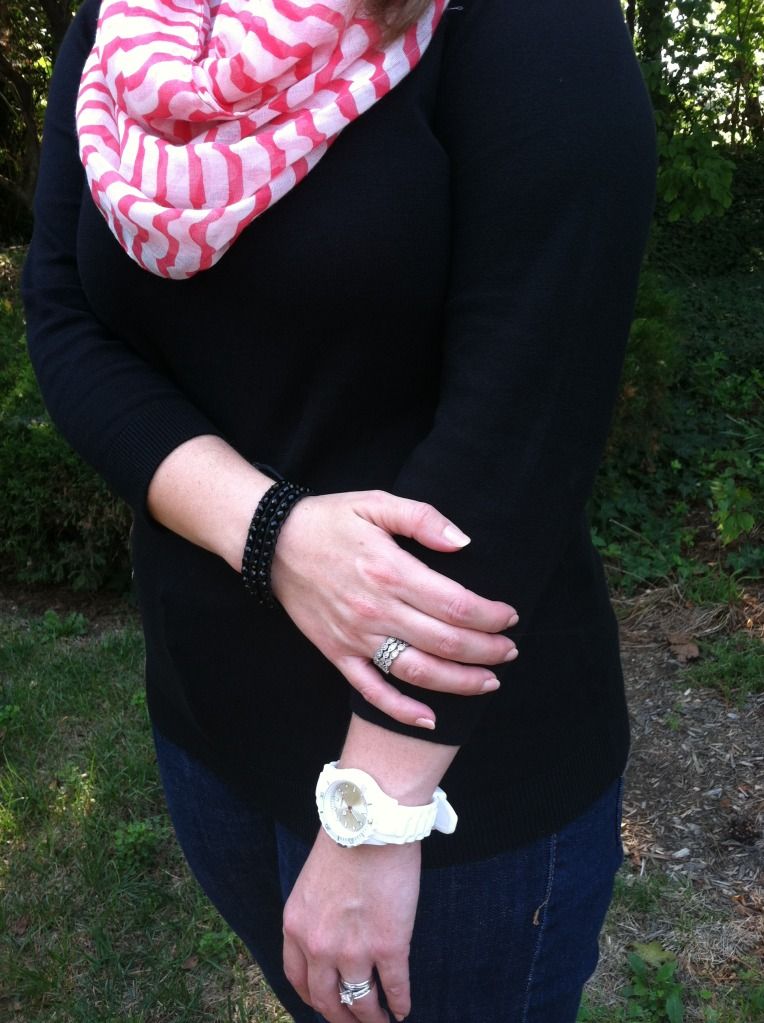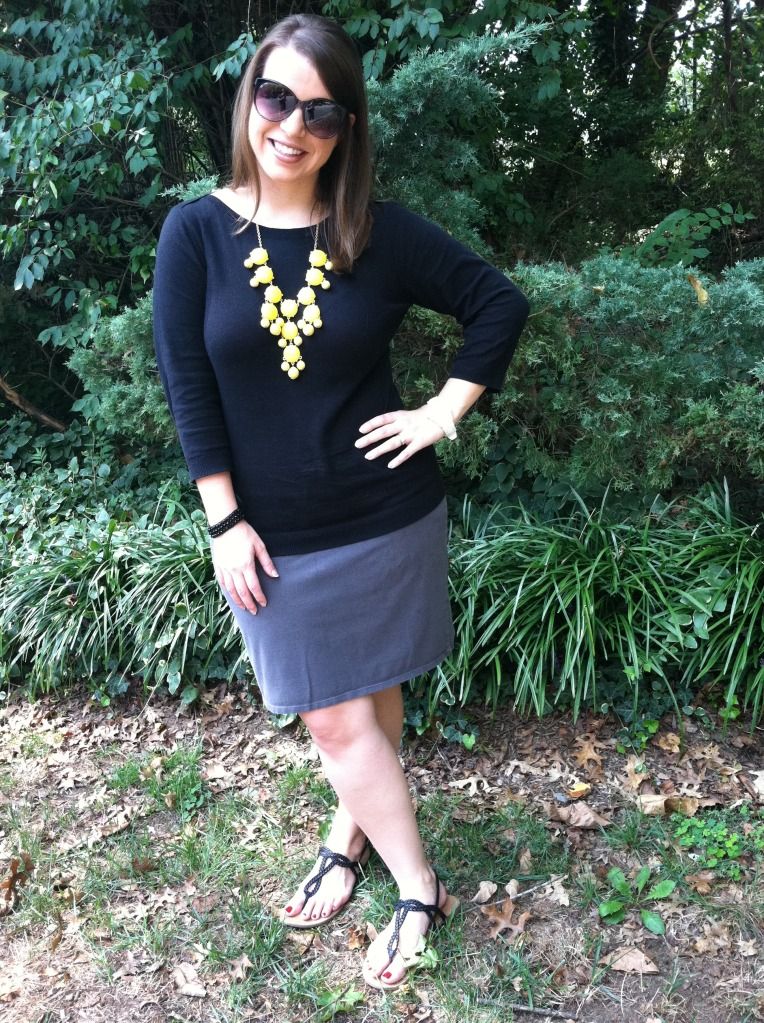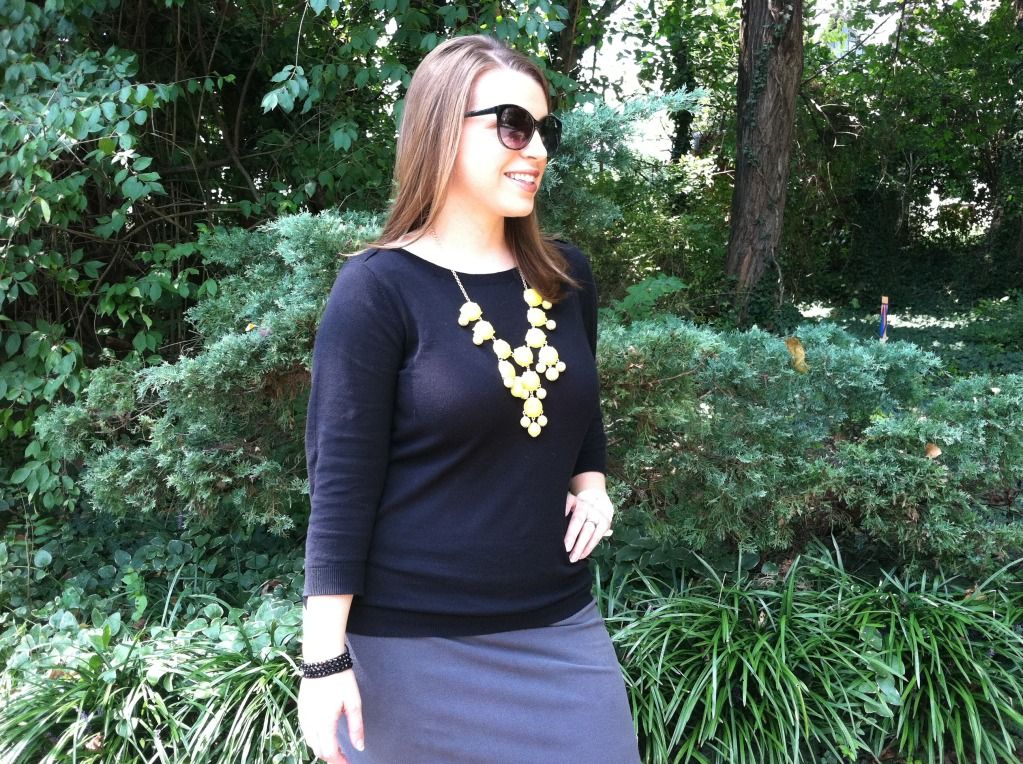 Outfit #1 Details
Sweater and Jeans: Old Navy.
Shoes: The Shoe Department
Scarf: Frock Candy.
Bracelet: LouLou.
Watch: Very Jane.
Earrings: Target.
Outfit #2 Details
Sweater: Old Navy.
Skirt: New York & Company.
Necklace: Caroline G.
Shoes and Sunnies: Target.
Bracelet: LouLou.
Watch: Very Jane.