Happy Friday friends! I hope everyone is thawing out from all of this crazy cold weather we have had. Despite the freezing temps, I still had some pretty excellent moments from my week!
1.) I decided to pay it forward in the drive thru at McDonald's to a very grateful gentleman. He got out of his car in the freezing, pouring down rain to thank me! Totally made it worth it.
2.) I found a new app thanks to
Because Shanna Said So
and decided to give it a whirl by turning Baby K into a fashion blogger on
instagram
.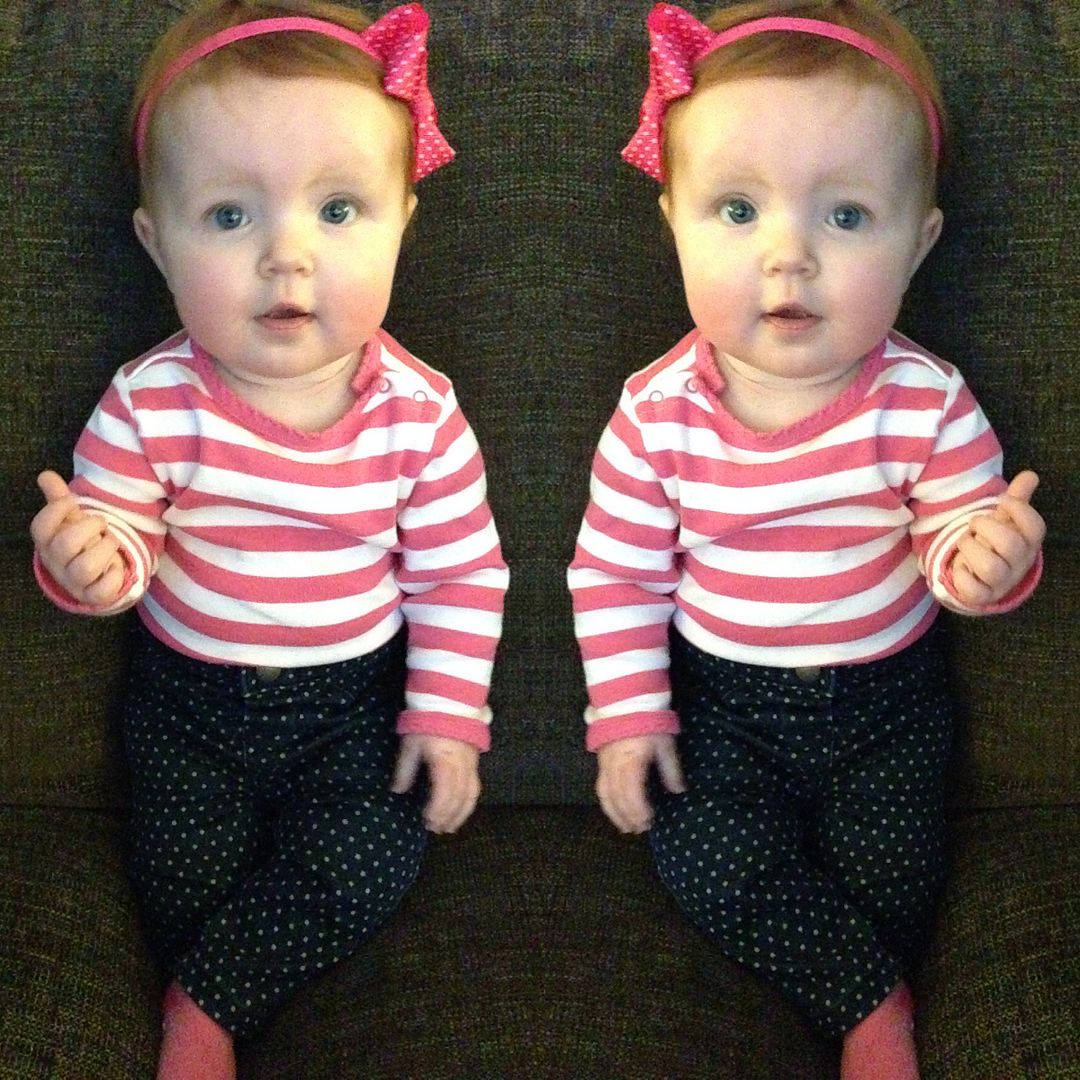 3.) Ok, this isn't super great, but I thought it was neat. During the Polar Vortex I saw this temperature on the gauge in my car. I have NEVER seen a single digit temperature before, so I had to document it.
See Mom, I told you I had a full tank of gas. :)
4.) On Sunday, Tolar spent a large portion of the day playing on the worship team at church (three morning services, plus a worship meeting!), so that meant I got some alone time with Baby K. We haven't spent cuddle time, just us, in forever. I loved every second of it.
5.) I had a few extra minutes to stop at the LOFT this week and was able to score a few new items.
This shirt
and
this shirt
are going to be my new favorites for certain (I must be in a stripes mood!). I also got an awesome cardigan with sparkles that was on super sale.
I'm linking up with
Lauren Elizabeth
for High Five For Friday and
Style Elixir
for Friday's Fab Favorites.