I have been super thankful for awesome maternity dresses during my pregnancy. As my belly expanded, pants became rather uncomfortable. Of course the pregnancy panel on my jeans did help (and I will be sad when I no longer get to wear the pregnancy panel), but there is something about putting on a dress especially when you feel large as a house.
But lucky for me, the maternity dresses that I have purchased during this pregnancy have been extremely comfortable and still super cute/stylish. I even wore this dress to an event at the British Ambassador's residence. I just want to send a virtual high five to all of the maternity clothing designers for recognizing that you don't have to be frumpy just because you are pregnant!!!
As I've said all over this blog, a pair of heels just makes me feel more confident, even when I'm eight months pregnant. I can't wear my heels for long since foot swelling has begun, but if I have a chance to rock a pair of heels I will do it! I joke that I will probably wear heels to the hospital, especially when people say something about "someone in my condition" wearing heels.
So to all of my pregnant friends out there (and there are a TON of you – both blogger friends and friends I have in real life), be sure to check out
Motherhood Maternity
,
A Pea in the Pod
and even
LOFT
. You can find some terrific dresses and other maternity styles.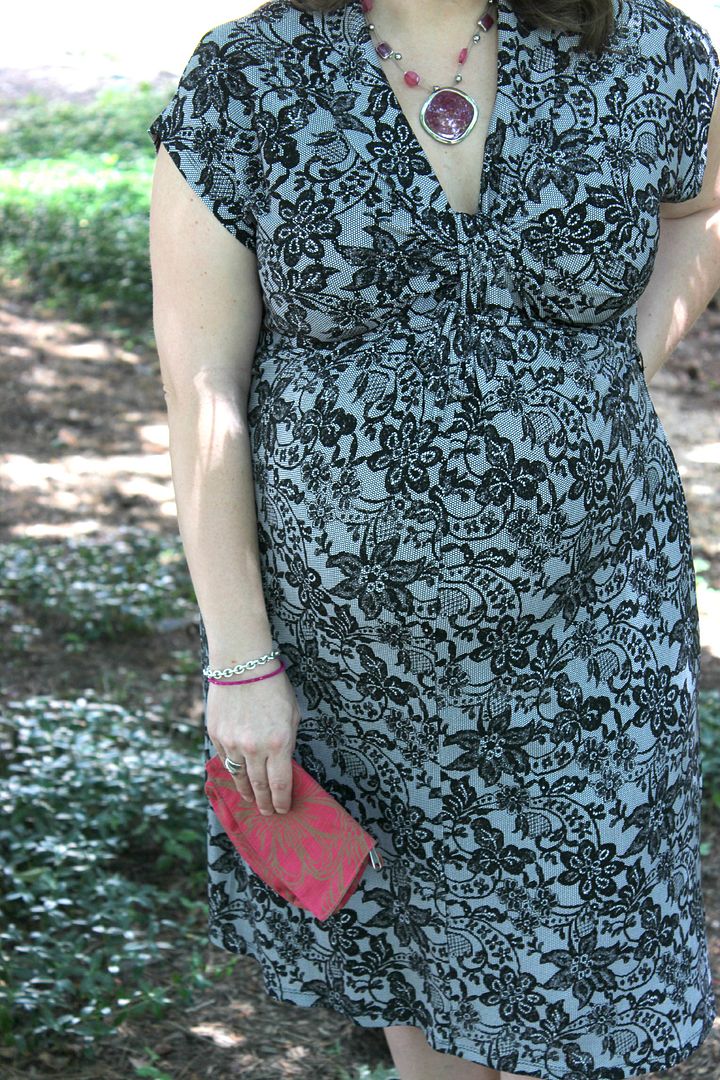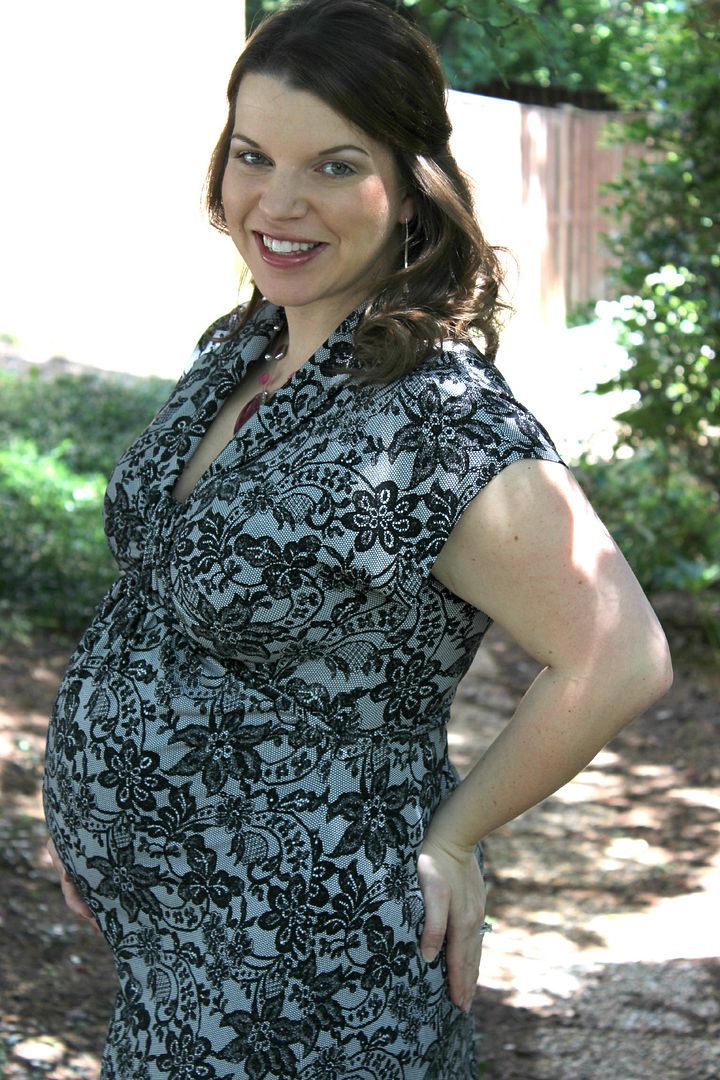 Dress: Motherhood Maternity.
Shoes: DSW.
Necklace and Earrings: New York & Company.