Over the weekend I attended the wedding of my fabulous and oldest friend – yep, we've known each other for 26 years!
With every wedding comes a rehearsal and rehearsal dinner and the fashion at the dinner did not disappoint. I should have snapped photos of the pretty dresses everyone had on, but sadly I didn't. Just trust me, I was totally inspired by the many different styles and beautifully put together ensembles.
So here is my rehearsal dinner outfit. I actually bought this dress to wear to a Christmas party back in December
(duh – because when else do you wear something to a Christmas party besides December).
And you might just fall over when I tell you where I found it – JC Penney! I couldn't believe my good luck when I found a dress that was quite flattering (I love a gathered waist) and at such a great price!
I love this dress because of the gathered waist and with the way it lays, you can't really see my lack of a baby bump. I'm not showing yet, I really just look like I ate too much. Don't worry, once I do start showing, I'll document that here on the blog.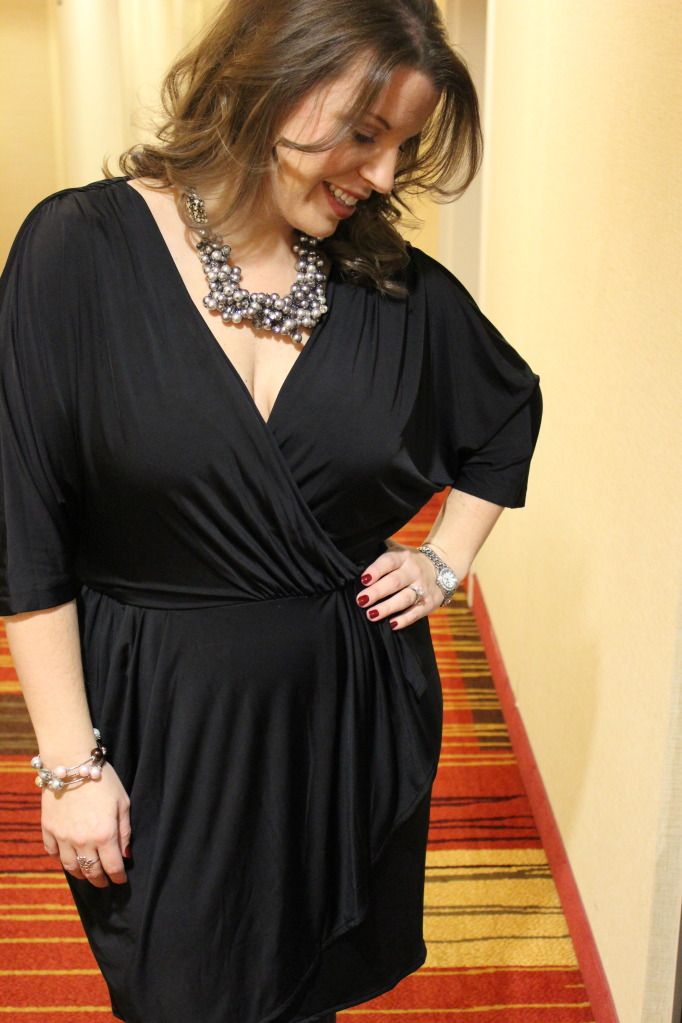 I love pairing fun necklaces with an LBD so of course I added my favorite necklace from Stella & Dot. This necklace was so worth the purchase, it's such a statement piece and always starts a conversation. And if you've hung around these parts at all, you know that I consider something worth the purchase if I receive compliments on the item.
And to break up the black in the outfit, I paired the dress with my favorite grey tights and shoes. You could of course go for an even bolder shoe, but these shoes are so comfortable and yet so stylish, so they get a lot of wear.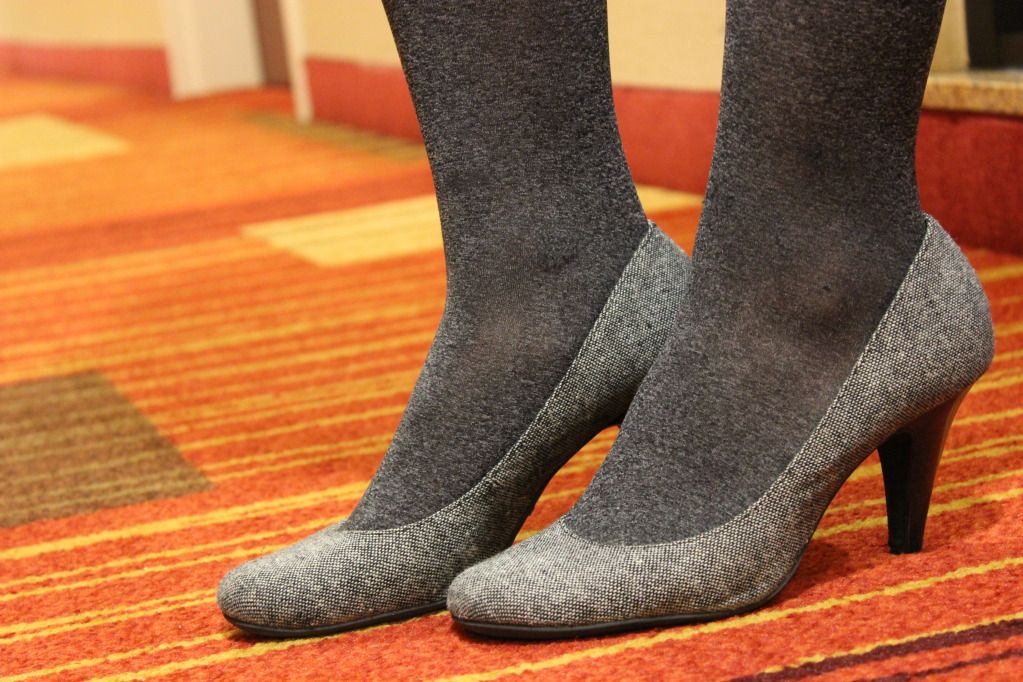 To really make this outfit pop, add a colorful belt. I normally wear a red belt with this dress, but I was in such a hurry packing for the wedding weekend that I completely forgot! Don't let that happen to you.
J
Dress: JCPenney. Tights: Target. Shoes: DSW. Necklace: Stella & Dot. Bracelet: gift.
Hope you enjoyed this outfit post today. For more inspiration go check out
Style Elixir
for Style Sessions or
The Pleated Poppy
for What I Wore Wednesday.