I am so ready for this weekend! Again I sound like a broken record; this has been a douzy of a week. But through all of the craziness of life, I still have plenty to be thankful for. So I'm linking up with Lauren who blogs over at
From My Grey Desk
to share with you my top 5 moments of the week.
1.) Of course I am still overjoyed that I was finally able to share with you the awesome news that Tolar and I are expecting. I was overwhelmed by the tweets, comments and emails sent my way filled with well wishes. Thank you!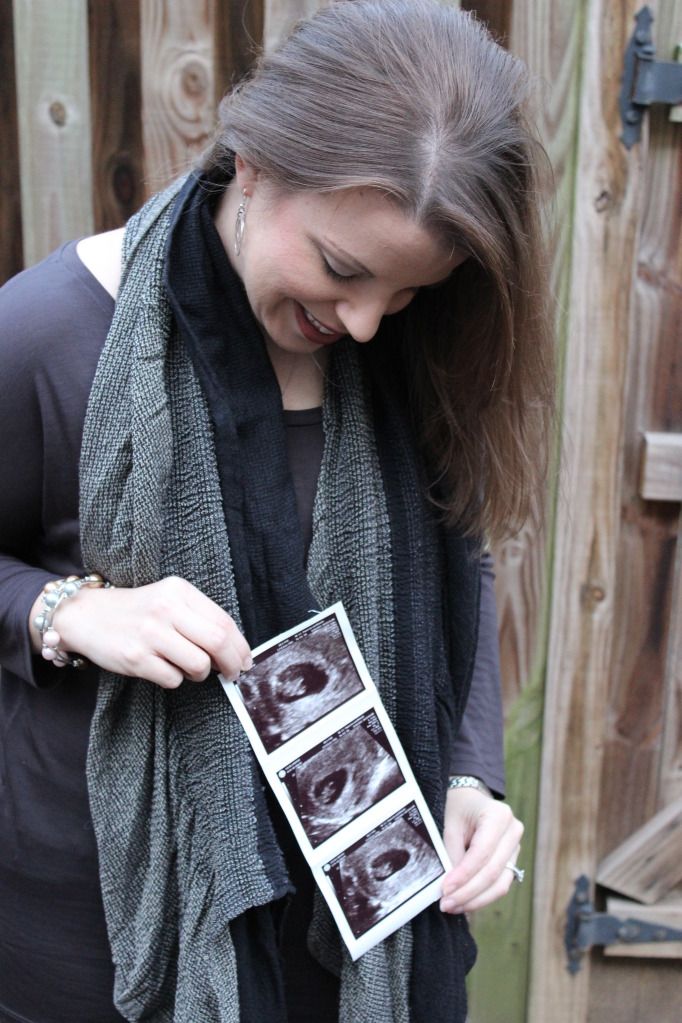 2.) I taught myself a little something on Photoshop. For all of you designer types out there, you probably are going to roll your eyes at what I'm about to say, but for this novice with remedial design skills – I was pretty proud of myself. I was able to figure out how to upload fonts from dafont.com to photoshop and to type on top of a photo. This was huge for me. All I knew how to do in photoshop was resize a photo, so I was very happy that I figured it out all on my own!
3.) It is so fun seeing my picture and content up on
Luckymag.com
I want to send a thank you shout out to my blogger friend Carly, who blogs at
Lipgloss and Crayons
, for giving me the hookup with Lucky.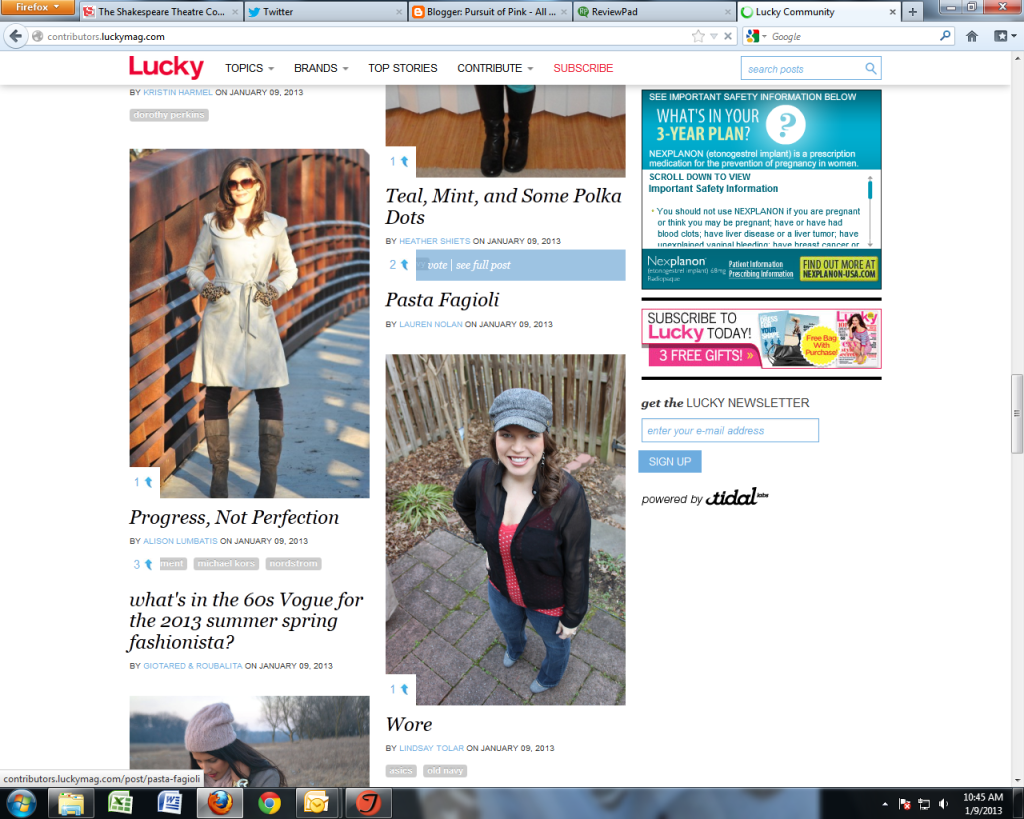 4.) These two! They make me smile so bright.
5.) Have you ever had dinner with an awesome friend that you feel like you've known each other your whole lives? The conversation is so amazing that when you finally look at your watch 2 hours have gone by? Yeah, I had one of those dinners last night. My sweet friend Emily and I finally got a chance in our busy schedules to catch up with each other. And the night was great. Filled with lots of laughs, plenty of Southern charm and overall great company. My only regret is that I didn't take a picture of us from this awesome night. So here is a photo from us at our Company's gala in October.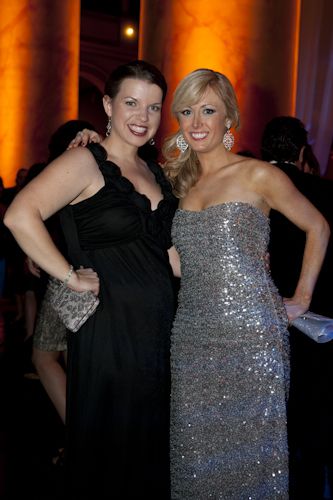 Bonus item: Two of my fab co-workers and loyal blog followers talked me into participating in a podcast about our next production at the theatre. I was extremely nervous and tried to get out of it, but Hannah wouldn't take no for an answer. And I'm glad she didn't. Because I really enjoyed myself and had a great time. It felt like we were in a real radio studio and everything. Thanks for the invite Hannah and Marcy!
So there you have it, my top five (plus one) moments from the week! I hope you had a great week and have an even better weekend.