Hey everyone, I thought it would be fun to let you have a slight peek into a night of my life. My newest blog inspiration Erin, who blogs over at
Living in Yellow
, posted something similar on her blog last week and I absolutely loved it. The post was so fun, that I decided to share the wealth with you. Enjoy!
(Note: I wrote this post last night and everything applies to today)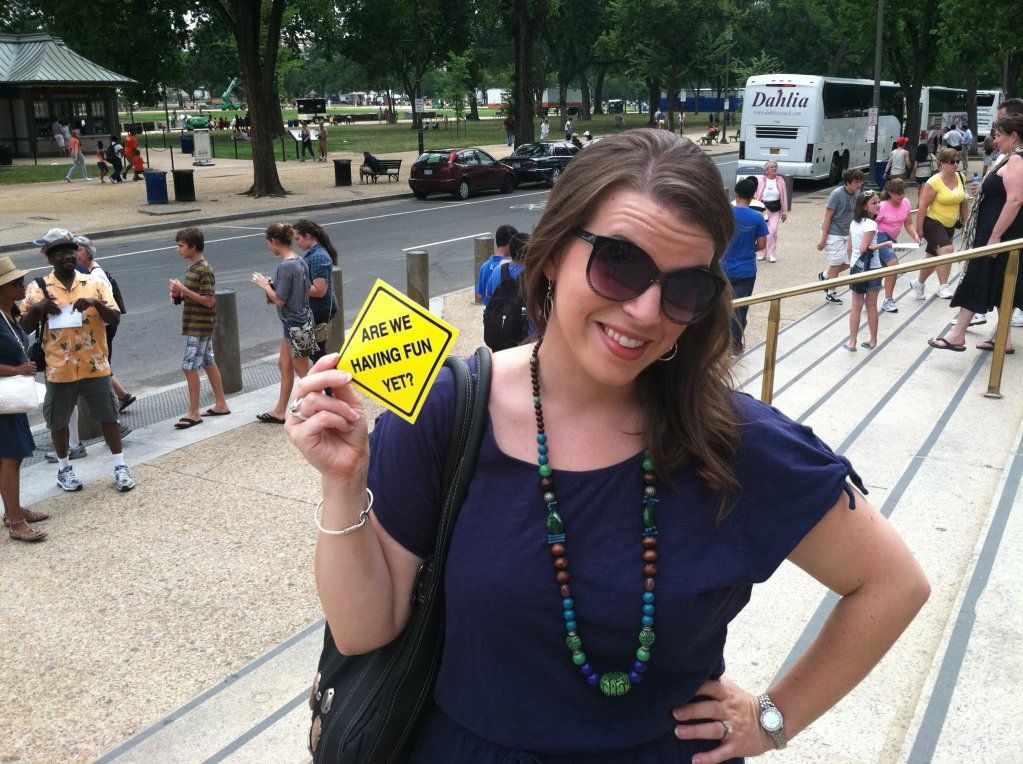 Currently I'm: Sitting on the couch typing this post (obvi) while watching last week's episode of Modern Family (the show is hilarious!!!).
Reading:
Pregnancy for Dummies
, once upon a time I thought I knew things about babies, I've learned I know ABSOLUTELY NOTHING. Spending just one weekend with my five month old nephew makes me realize I have so much to learn.
Ordering:
Bathroom accessories for our master bathroom renovation. We are completely redoing our master bathroom; I'm talking everything…floor tiles, shower tiles, shower pan, toilet, vanity, mirror, towel rods, shower doors, faucets, EVERYTHING! I'll show the finished product once we get to the end, but in the mean time, check out our fabulous designer Katie (who might just happen to be one of my great friends). Katie's design business is Olios Design and you can find out information about her services
here
.
Here is an image we are using for design inspiration, although we are going with grey-er tiles.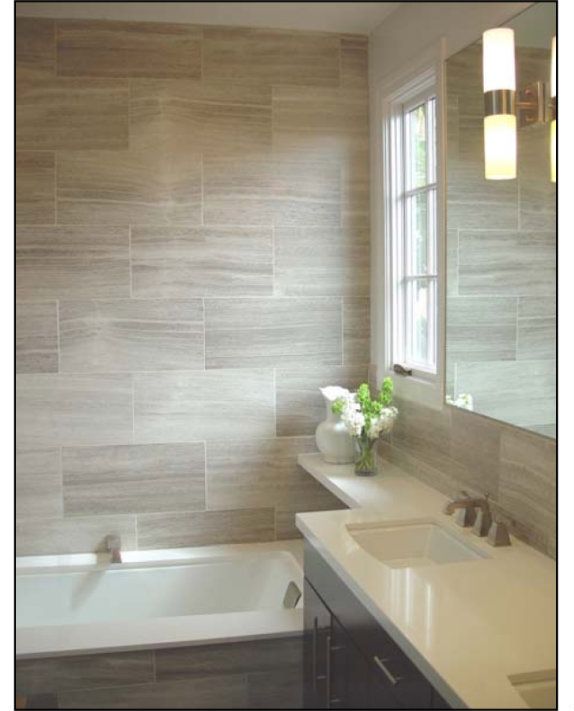 Listening to: Mitchell and Cameron discover Lily picked up her sassiness from her aunt, not them (refer to the first item in this list – Modern Family).
Drinking: Well, we all know it's not the hard stuff; I'm currently drinking ice water. Since I found out I was pregnant, water has been my beverage of choice. But it has to be iced. It just tastes better that way, you know?
Recovering From: Our fabulous weekend at the wedding of my oldest friend. The bride was beautiful, the groom was oh so in love, the reception was full of laughs and dancing and I got to spend some time with my whole family (which always fills my love tank). Tolar and I had an awesome weekend away.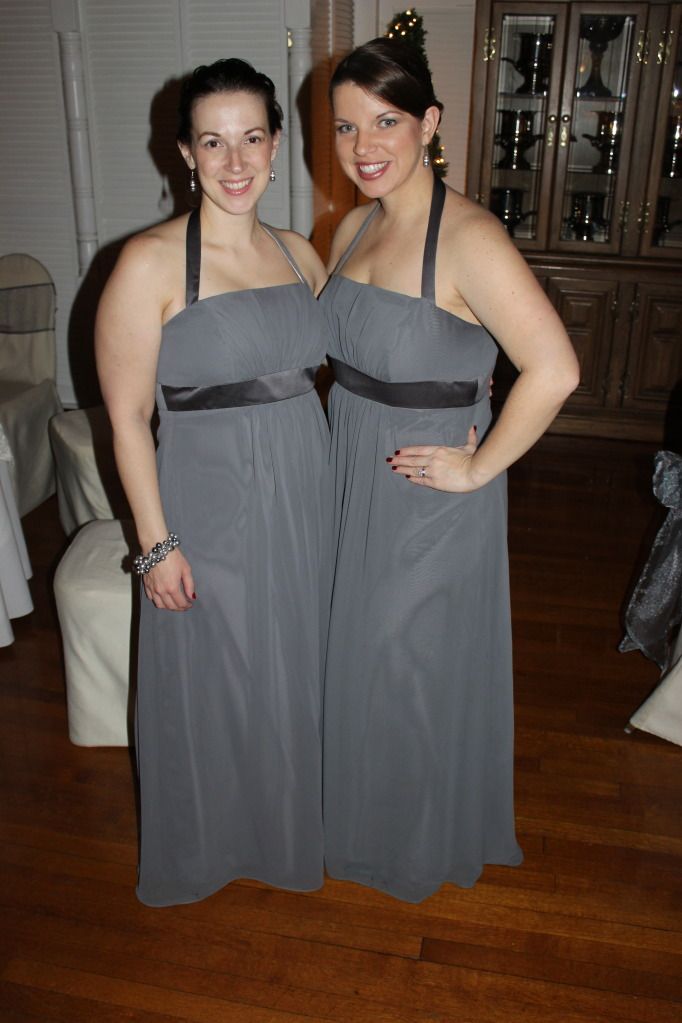 My lovely sister and myself in our bridesmaid dresses, we've known the bride for 26 years!
Hitting My Head For: Overplanning the upcoming week. I have so much to accomplish this week, plus two nights will be spent working late at the theatre. I hope this pregnancy decides to take it easy on me this week and lets me get everything accomplished. Although my couch and Netflix do sound lovely.
Avoiding: Unpacking. Its normally the first thing I do when I get home from a trip; I absolutely hate going to sleep without unpacking my suitcase. But for some reason I would much rather be blogging or getting on social media or just laying on the couch with Tolar than unpacking. If I don't unpack, the weekend doesn't have to end, right?
Eating: Nothing at the moment, but I'm sure I'll wake up in the middle of the night needing a snack as it happens on the regular.
Planning:
Which blogs I want to sponsor for the month of February. Which reminds me, please go check out
Living in Yellow
now – all of Erin's sponsors (yours truly included) are giving away over $600 worth of prizes to one lucky winner.
Debating: What I should wear to work tomorrow. It's supposed to be very icy which means it will be COLD. I don't always like wearing my snow boots to work, but they are necessary in this weather.
Laughing at: My husband and his crazy obsession with this new ridiculous show called King of the Nerds. Don't watch it, you won't thank me if you do.
Reminding myself: That my work is not my life. I cannot let it rule me all the time, especially when I take a day off and am busy getting ready for a wedding. I need to turn off my work e-mail, especially on the weekends, and just concentrate on my husband, family and friends. It will be healthier for everyone, including my coworkers, if I recognize this more.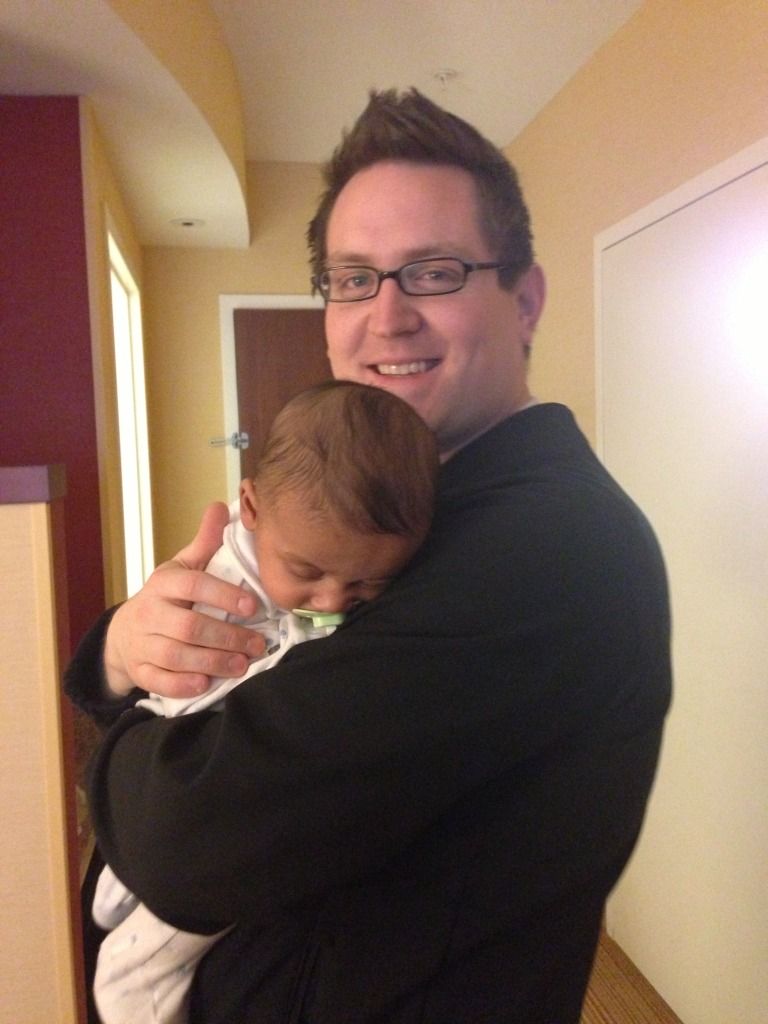 I need more of these moments - watching my husband bounce my nephew to sleep.
Crushing on:
The new arrivals at my favorite store
LOFT
. I've come to the sad realization that I shouldn't really shop their regular line until I have this baby. So for now, I'll just drool over everything and look forward to their spring line for 2014.
Currently saying: "They are the sweetest couple ever." My husband just told me that our friend Andrew texted to say that he was praying for us during this pregnancy and to let he and his wife Melissa know if there was anything they could do for us. This couple has been such spiritual inspirations to us and now they are parent inspirations as well – they have two of the cutest daughters!
Well that's about it for now. Be sure to come back tomorrow for
Two Tips Tuesday
.