Friday! So good to see you again my dear friend. After a full week off work, it was definitely tough to return, even with getting New Year's Day off. But finally, the weekend is here!
I'm linking up with Lauren who blogs over at
From My Grey Desk
for this High Five For Friday post. Go check out her blog, she's great, plus you'll probably find several other blogs while you are there because her link up is super popular and full of great bloggers.
So here are some of the top five moments from my week:
1.) My sweet little JoJo doesn't like to be far away from me. Check out this creeper watching me while I watch tv.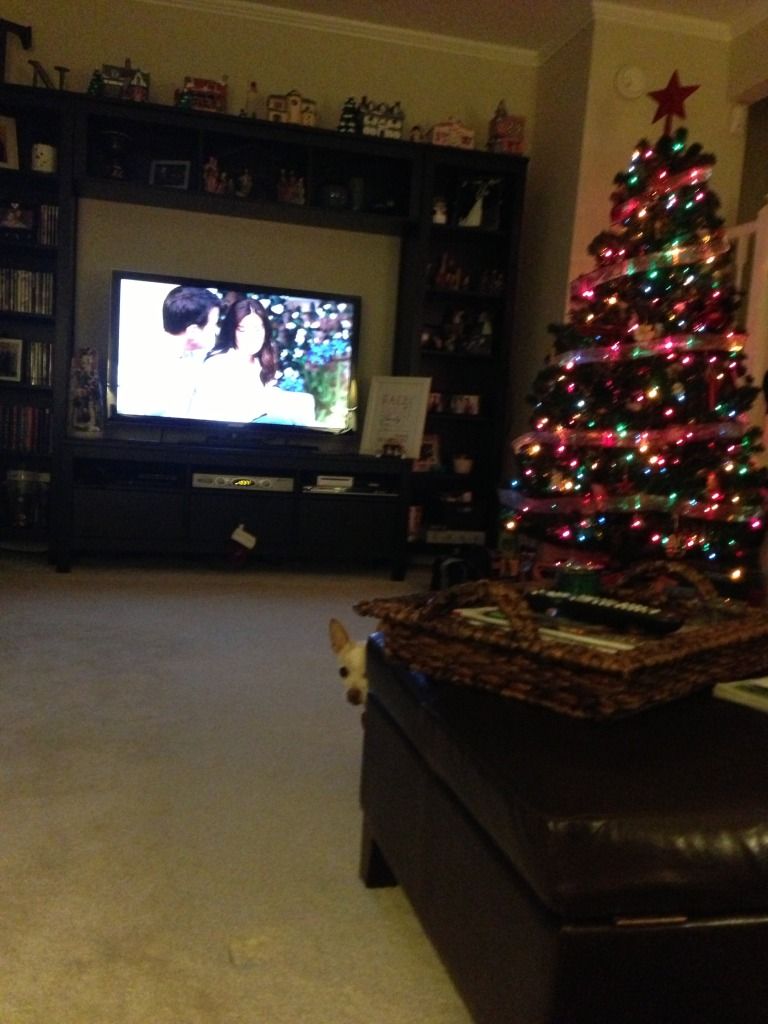 2.) Tolar and I went to go see Les Miserables and really enjoyed it. Anne Hathaway was FANTASTIC. I've seen Les Mis twice on stage and have never been moved as much as I was when she sang "I Dreamed A Dream," it was so amazing.
3.) I started out my New Year with a good purge of my closets and by putting away all of my Christmas decorations. It feels so good to start fresh and declutter. I'm working my way through the whole house. Organization is one of my favorite things!
4.) Along with my cleaning spree, I also hung up my new wall decal for my laundry room. Thanks to my Aunt for gifting it to me for Christmas. I figured if I'm going to be spending so much time washing and folding laundry, I better make the space pretty. Check out
Wallums
to get your own!
5.) I recently started watching the last three seasons of Desperate Housewives on Netflix and I just finished the series. I have very much enjoyed my time lounging on the couch and watching smut tv. Now on to the next tv series. Thanks to everyone who commented on my
facebook
page with your Netflix recommendations.
I hope you had a great week! Enjoy the weekend and I'll talk with you again on Monday.