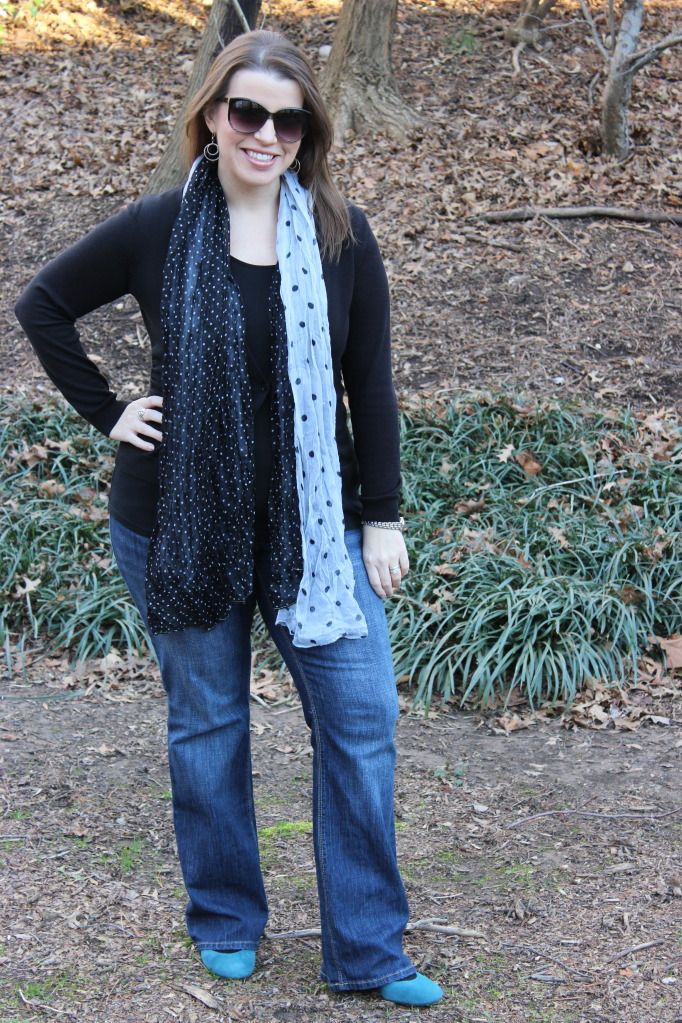 Today's outfit post is what I like to call my "errand outfit." When running lots of errands, I like to be comfortable but I always love to add some stylish elements as well. If you have been around these parts for any length of time, you know that I have a huge thing for scarves. I feel like scarves are like a great pair of heels, throw one on and you feel so much more put together. So scarves go on regular rotation in my wardrobe.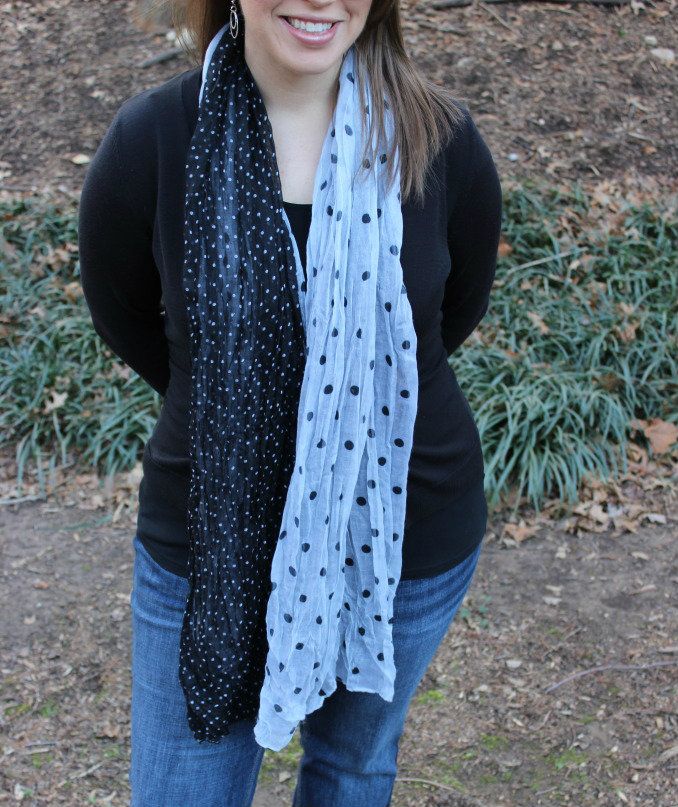 Also to keep this outfit from being completely black and white, I opted for a pair of my favorite shoes: my green wedges. I love that the shoes add a pop of color to my outfit, but that they are still so comfortable. Thank you to the inventor of the wedge shoe. Because I get some extra height, but my feet don't hate me by the end of the day (and these pregnancy days are super thankful for that!).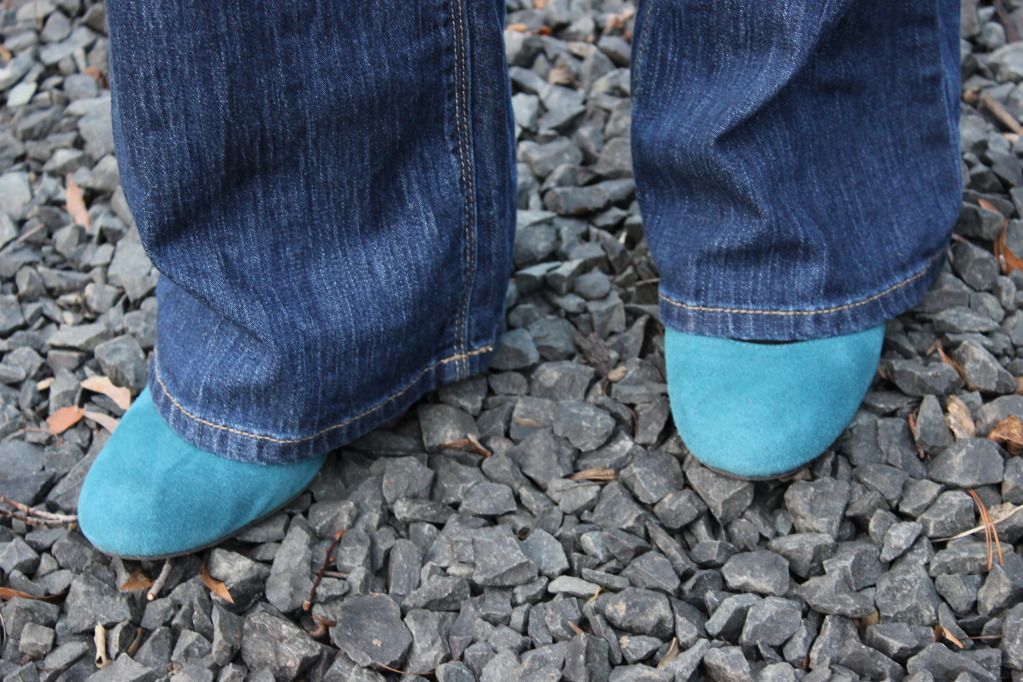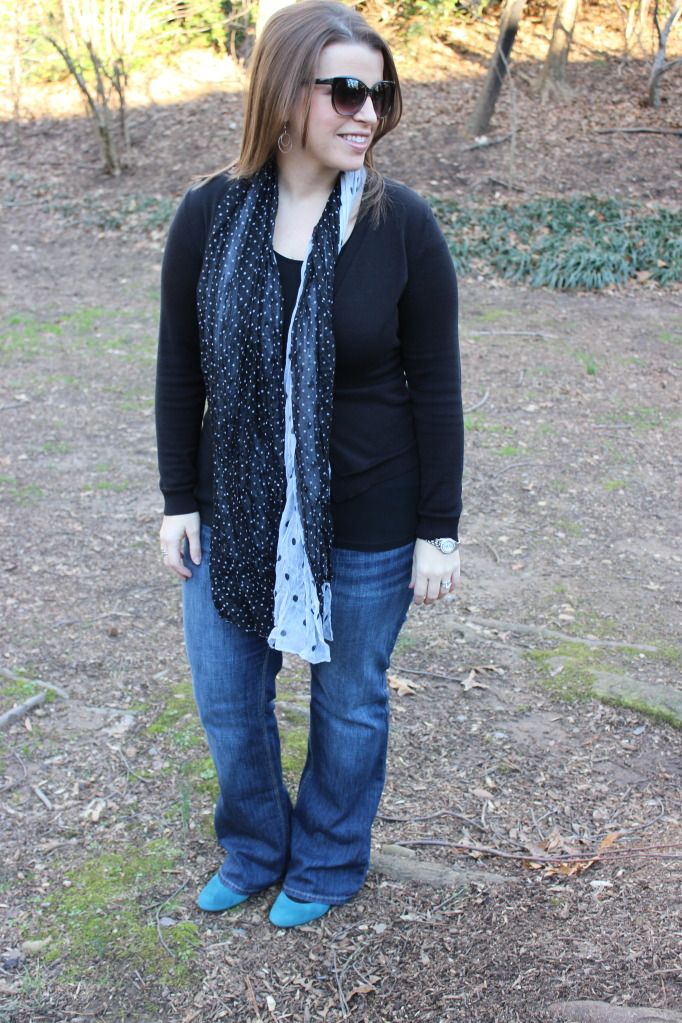 Cardigan: New York & Co. Black Tee: H&M. Scarf: Le Mode Accessories. Jeans: Old Navy. Shoes and Sunnies: Target. Earrings: Talbots.
What clothing elements do you like to wear when running errands?
I'm linking up with Lindsey from
The Pleated Poppy
for What I Wore Wednesday and Lauren from
Style Elixir
for Style Sessions . Go check 'em out and find some fashion inspiration.