On October 10, 2010 (10/10/10) my life changed and I began my journey to happily ever after. Tolar proposed to me on this day two years ago at Monticello in Charlottesville, VA and of course I said yes! I love this man so much and I am beyond thankful to God for bringing us together. God is amazing how He numbers your paths and sets you straight without you even realizing.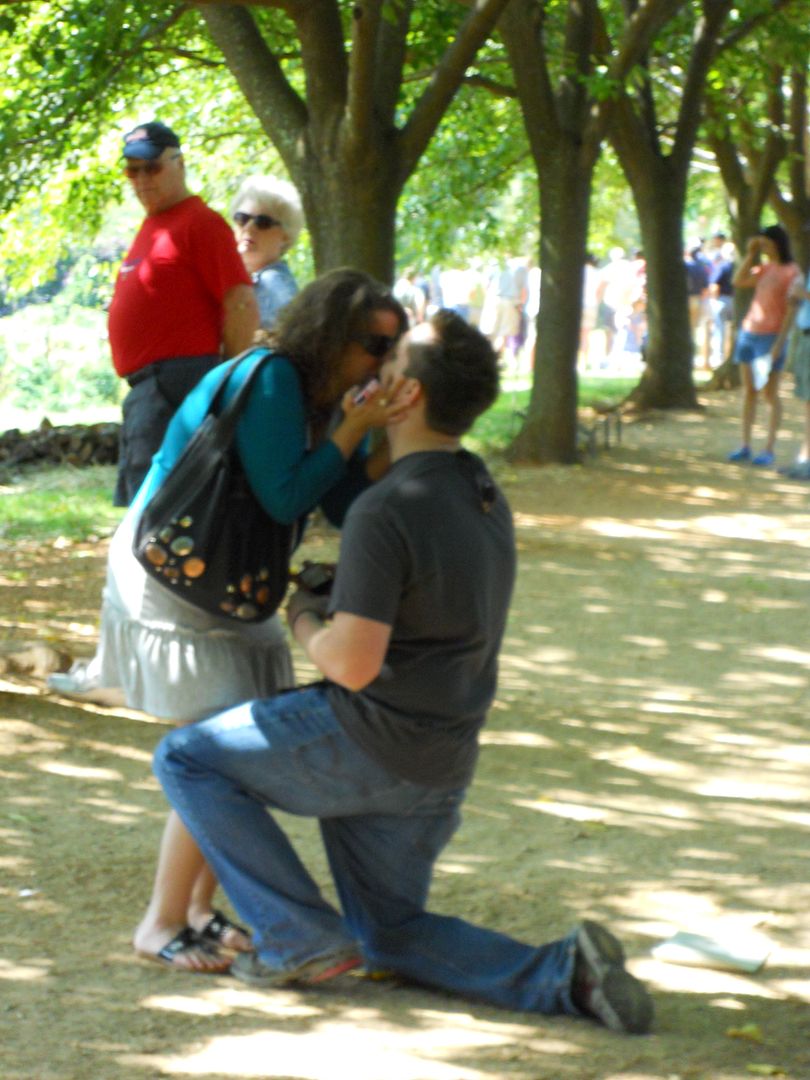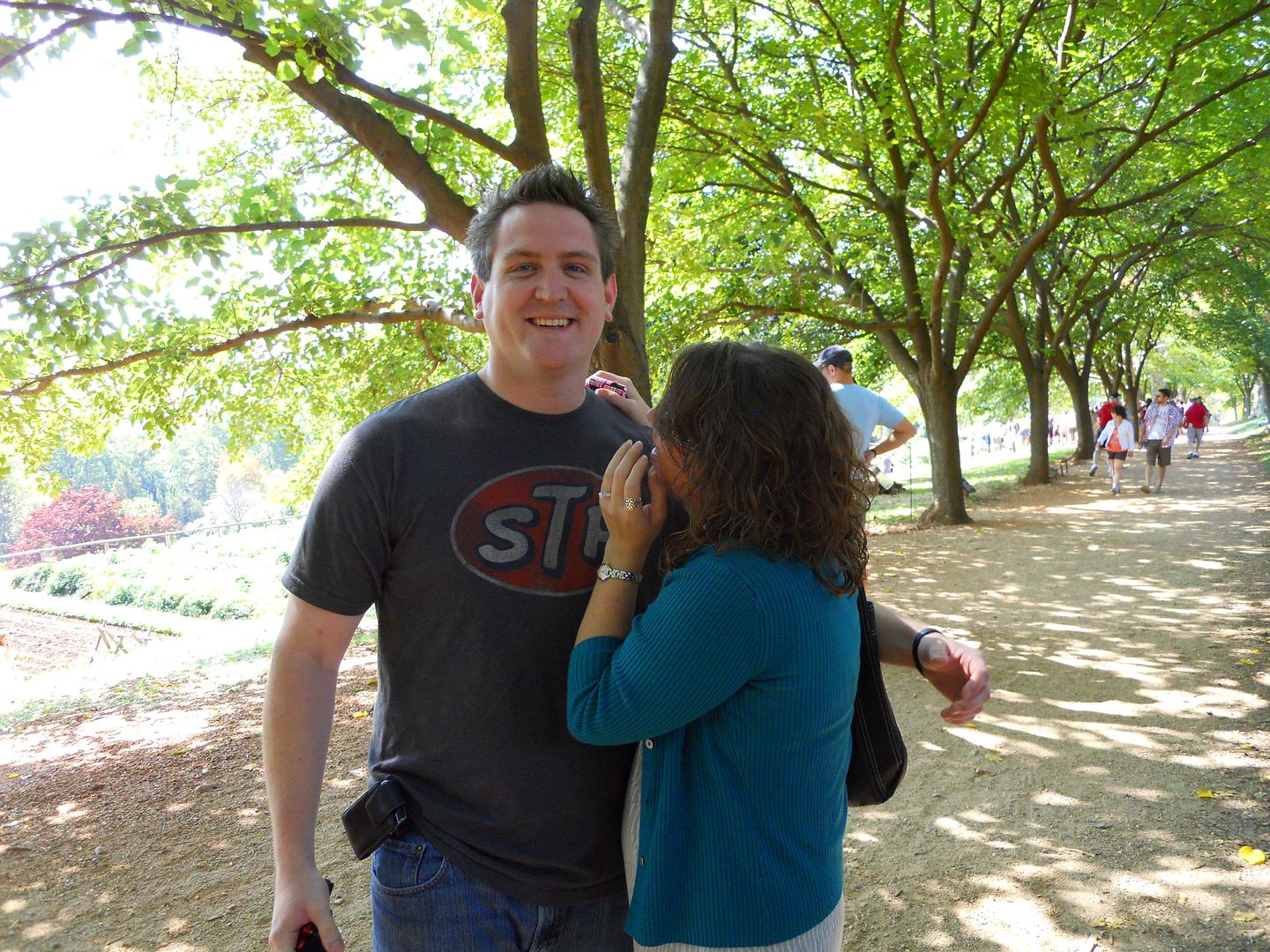 So here's the story:
We decided to go down to Charlottesville for the Columbus Day weekend and take in the fall sights; to me it was just going to be a relaxing weekend, little did I know. Tolar had set up a private facebook event about 4 days prior, telling our family and friends that he was going to propose to me. He gave everyone my cell phone number and told them that on October 10, 2010 between 11:30 a.m. and noon he wanted them to text me W.U.M.Me. During that time we were going to be on a tour of Thomas Jefferson's house at Monticello, so I wouldn't (or shouldn't) be looking at my phone.
Tolar actually had convinced me prior to the tour to go ahead and turn my phone off. He is one lucky man that I didn't question it, I just went along with his suggestion. Well by the end of the tour, I was starting to get a little restless and I decided to check and see if my Dad had responded to an earlier text. Tolar grabbed my cell phone out of my hand and told me to "respect the tour." He's a very lucky man that I still didn't question him because again I obliged.
Once the tour was over Tolar told me he wanted to go look at the gardens that we didn't get to tour when we first arrived, so off we went. Unbeknownst to be, he had been working with my sister's best friend who lives in the area to come and follow us at Monticello and to take pictures of the entire thing. She had to do some fast ducking and actually had to hide behind a big tree while we were walking around the other side so she could remain out of view.
Tolar couldn't immediately find her (still I had no clue he was even looking for her) so he asked a couple if they wouldn't mind taking our picture. Well Tolar walked over to me and handed me my phone and told me to check my text messages. As soon as I saw a few of them and understood what the text meant (Will You Marry Me, if you weren't tracking along from before), I burst into tears. I honestly had no clue he was going to propose then and I was completely shocked and thrilled. Tolar got down on one knee and said some amazingly sweet things about spending the rest of his life with me and asked me to marry him, but I honestly don't remember a single word! I made him retell me everything he said later.
The engagement was perfect! I had ZERO clue, he got the whole thing documented in pictures (our friend was right behind us and was able to capture some shots too, Tolar just didn't see her) and he involved our family and friends. It was such a special moment that I will always remember.
Not only did God give me an amazing man, He gave me an amazing man that is perfect for me. Tolar is incredibly sweet, romantic, caring, loving, steadfast…I could go on and on with adjectives. This man brings me so much happiness; I will spend the rest of my life wondering what I did to deserve him.
Tolar, thank you for loving me, for marrying me, for changing my life for the better, for being so romantic and giving me my Notebook worthy engagement story.
And most importantly, for helping me to grow in my relationship with Christ. I am encouraged by your faith every day.
You have my whole heart and I am forever blessed because I get to spend my life with you. I love you!
Here are some of our engagement photos for your viewing pleasure: