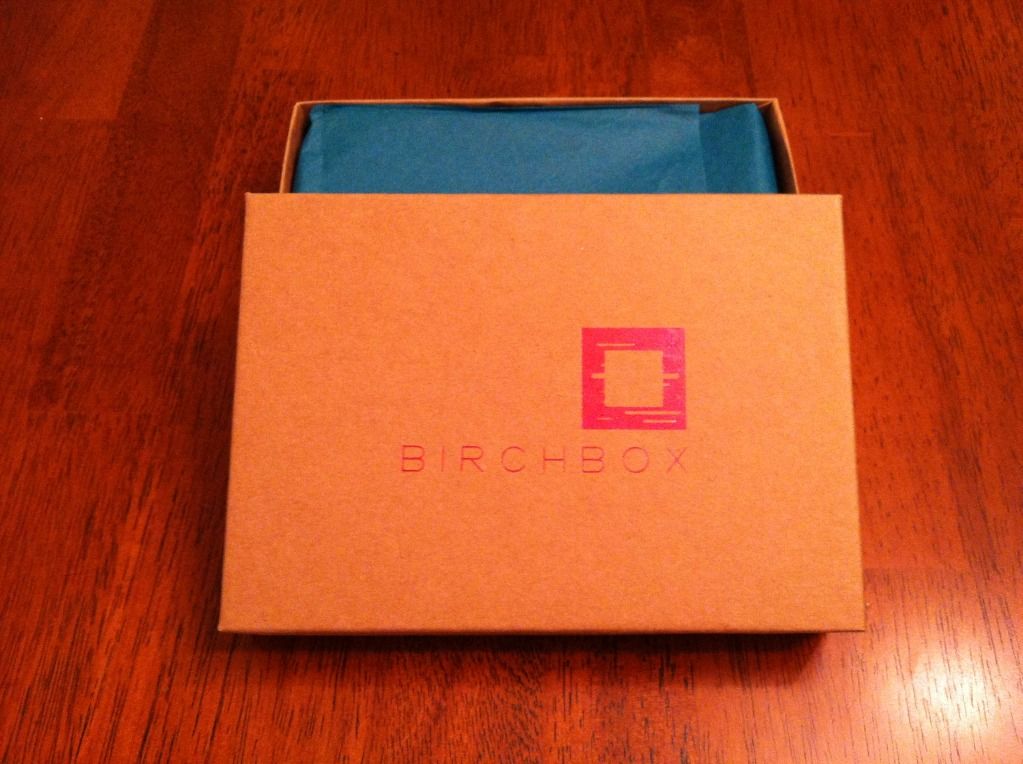 My September Birchbox arrived and this one was packed! Like I said
last month
, I anxiously await the arrival of my Birchbox each month, just like its Christmas morning. Which reminds me, for any guys reading (Austin – I'm looking at you!!!), a subscription to Birchbox is a great gift for the ladies in your life.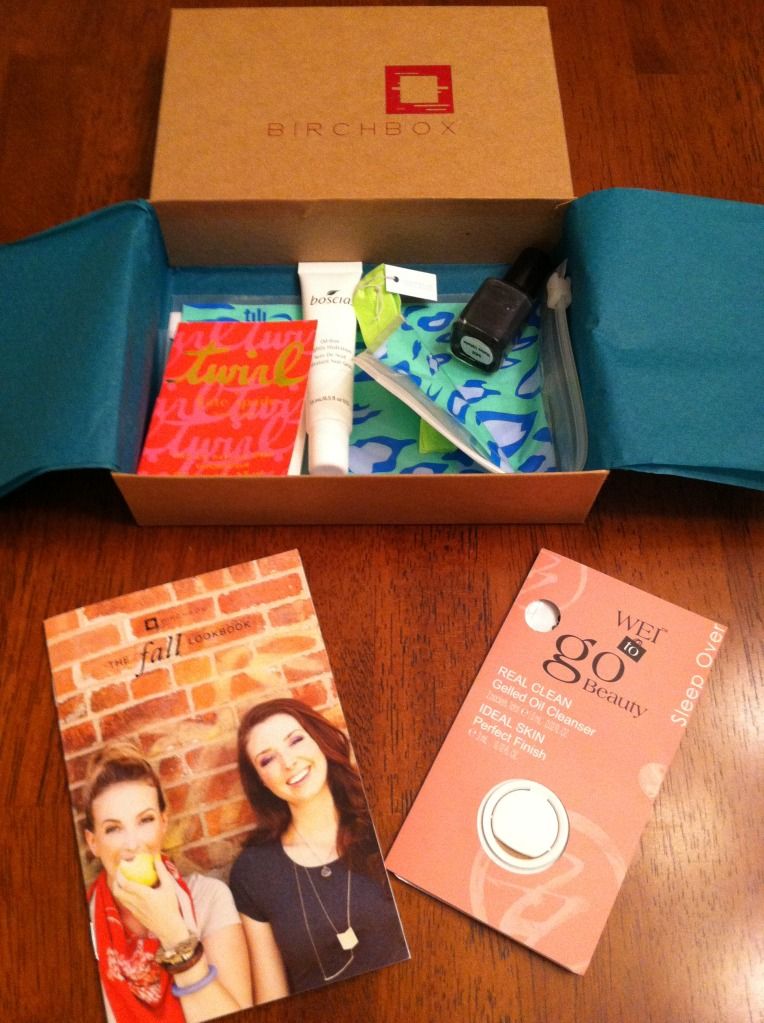 This month featured beauty products, organization and fashion – three things I adore! In addition to the actual products that were in my box, I received a Fall lookbook. It's full of trends for hair, nails, face and fashion for Fall.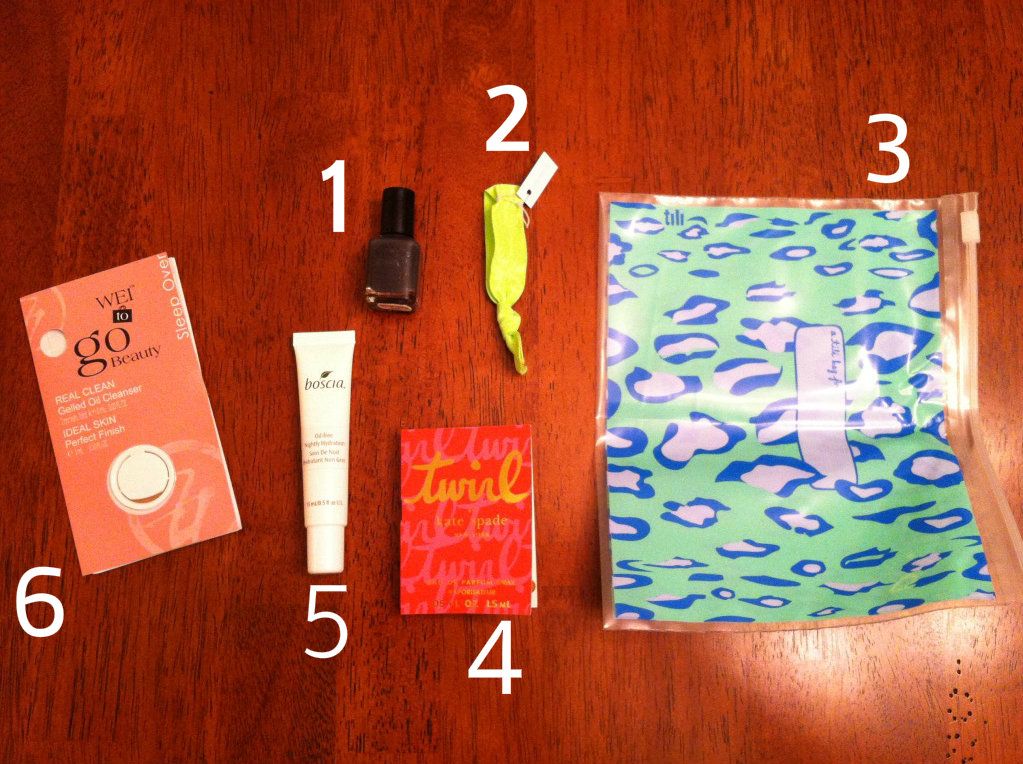 And now onto the items that came in my box:
1.) Color Club nail polish in Status Update: This is a dark blue/grey nail polish that is perfect for Fall nails and since it's such a dark color, it can also take me into Winter. Love that!
2.) twistband Hair Tie: I've only ever used boring black hair elastics for pulling my hair back, this super cute neon band doubles as an elastic and a ribbon.
3.) tili bag: I absolutely love this since I love to be organized! It's a cute zipper bag to keep all of my travel beauty products in that could otherwise leak in my suitcase. I love the sassy print!
4.) Kate Spade New York fragrance/Twirl: Every Birchbox comes with a fragrance sample which is an awesome way to test out new scents on your own skin. A little goes a long way with this Twirl scent, but I did like it. However what I liked best was that the fragrance sample had its own sprayer.
5.) Boscia Oil-free Nightly Hydration: I've been searching for a night cream and I can't wait to give this one a try.
6.) WEI to Go Sleep Over Kit: This kit included cleanser samples as well as a face tint (which I assume is like a beauty balm – I'll give it a try!). Skin care is such an important part of my beauty routine and I'm always looking for new products so I'm ready to put these to the test.
One super cool extra that I received was a coupon to the store Madewell. I've been reading about Madewell on a lot of blogs recently and this coupon is just the push I need to get me into the store. We've got one in Tysons Corner and one in Georgetown, so I'll have to check it out (sorry in advance for any bank account damage I do, Tolar!)
I love that Birchbox introduces me to new products each month. This really is one of the coolest subscriptions out there, so if you haven't already signed up – do it now! For just $10 a month, a subscription is totally worth it. Here is a link to
Birchbox
.