I have an awesome and super easy dinner recipe for you to try. I've been enjoying it for years because my fabulous mother used to make it all the time, she knew it was one of my favorites. This recipe transitioned nicely to my life in Northern Virginia. Living in D.C., time is a premium around here, especially the evening hours after work, so I try my hardest to make quick and easy, yet delicious recipes
(when I do cook that is, I admit cooking is also a premium in my life, wish I had time to do it more often!).
This recipe is pretty healthy and can be served over rice or by itself.
CHICKEN AND BROCCOLI
You will need:
-diced chicken (I normally slice up 2 chicken breasts for 2 people)
-dash of cooking oil
-1 large onion, diced
-1 bag of frozen broccoli (either chopped or florets, whatever you prefer)
-1 can of sliced mushrooms
-2 tablespoons soy sauce
-3/4 cup water
-1 packet SunBird Beef and Broccoli Seasoning Mix (you can certainly make this with beef, since that is what the seasoning calls for, I just prefer chicken)
1.). Pour your cooking oil in a large pan on medium/high heat. Dice up the chicken and place in pan to cook all the way through; the chicken will turn white
(breaking news here!).
2.) Once the chicken is cooked through, add the diced onion and one bag of frozen broccoli. Stir.
3.) Drain the can of sliced mushrooms and add the mushrooms to the pan. Stir.
4.)While everything cooks, prepare the sauce; in a separate bowl/measuring cup, mix 2 tablespoons soy sauce, ¾ cup water and 1 packet of SunBird Beef and Broccoli Seasoning Mix
(bonus, the directions are on the back of the SunBird Seasoning packet)
. Stir the mixture until there are no clumps.
5.) Once the broccoli has reached the consistency you like (I prefer my broccoli well done and not too crunchy), pour the sauce mixture over the entire pan. Stir and cover.
6.) Reduce heat to medium and allow to simmer for about 3-5 minutes. The longer the mixture cooks, the thicker it will get.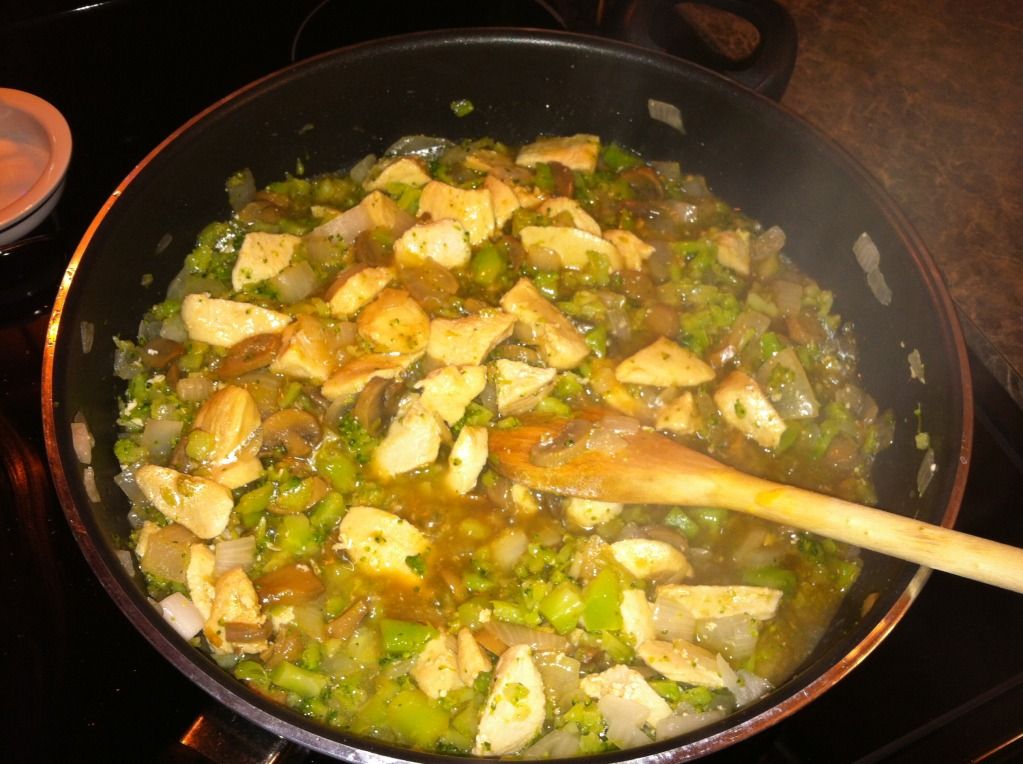 7.) Once the mixture reaches the thick consistency you prefer, you are ready to eat. You don't really need to add any additional salt (unless you really love it) because soy sauce has so much sodium in it.
8.) Serve up this super easy and yummy dish and ENJOY! (Again, this can be served over rice or by itself – Tolar and I like to eat it from a bowl, since this is comfort food to us.)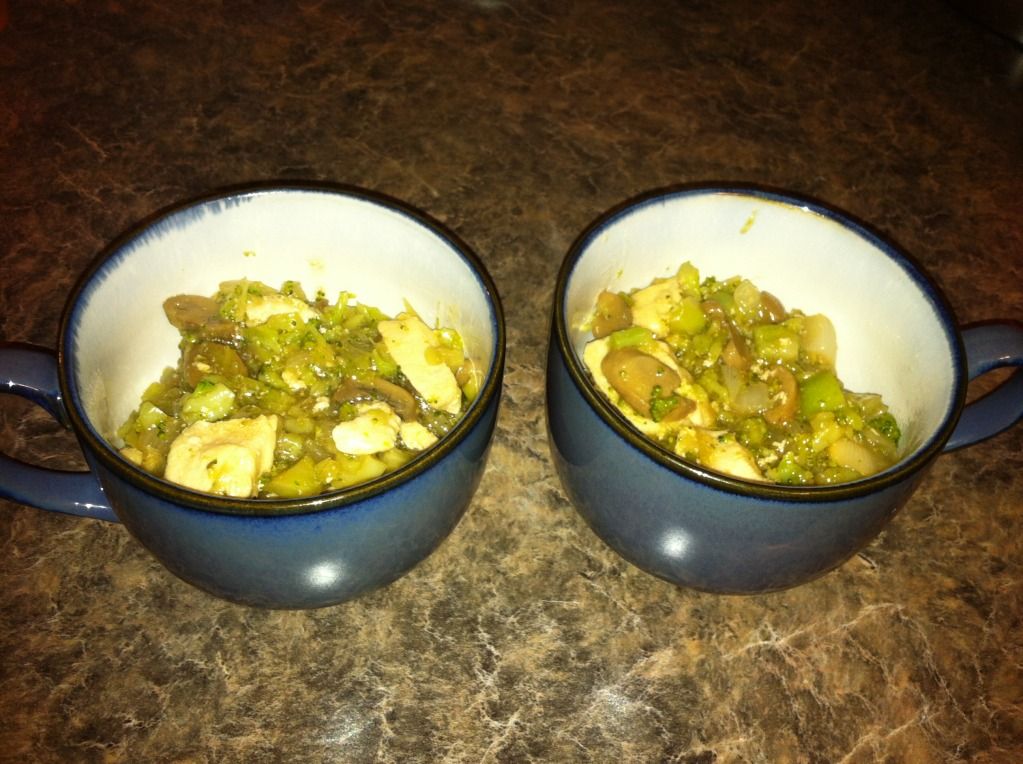 A few notes:
-I find that any dish tastes best when you cook while jamming to some great tunes. My current jam is Karmin's
Brokenhearted
. Turn the music up and dance away while cooking; the more movement, the better everything tastes.
:)
-It's also helpful to have a pal keep you company while you cook; this little guy is my favorite cooking buddy. He loves the smell of chicken!