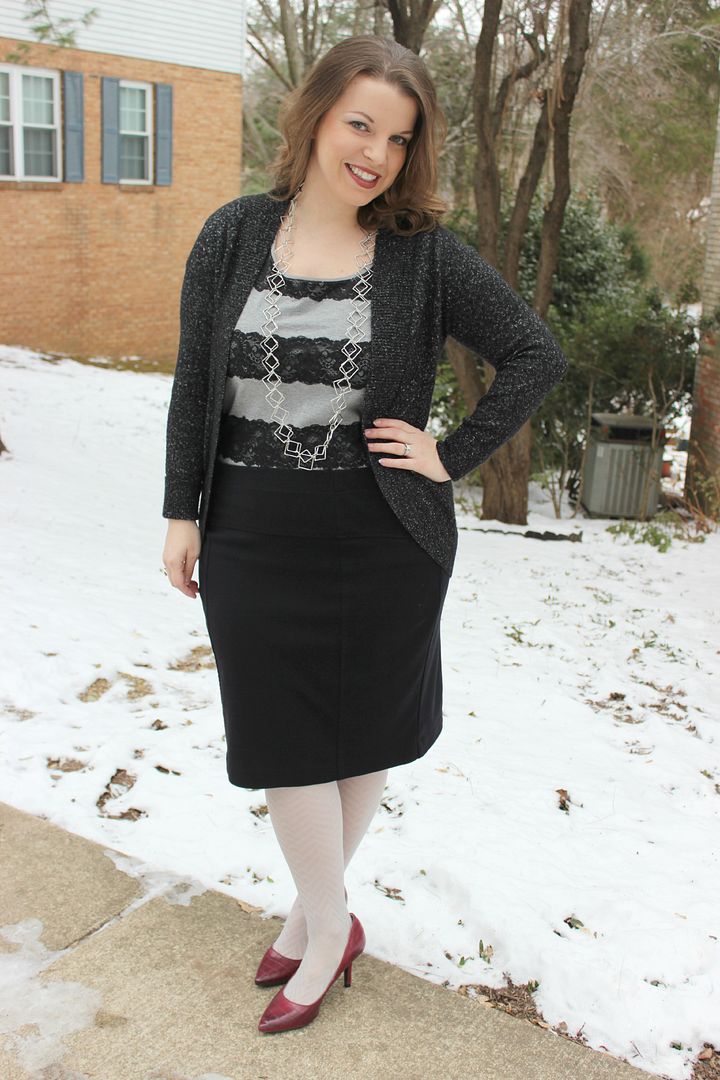 I'm in love with the lace detail on this shirt. What started out as just an ordinary grey t-shirt is now dressed up just by adding lace. Thank you White House Black Market; genius move on your part. I'm all about accessories and attention to detail and this little detail just makes me feel extra special when I put the shirt on. Don't you just love a dressy t-shirt? You get the ease and comfort but still look like you classed it up a bit!
And let's talk about the fact that I matched my lipstick to my shoes. It was a total accident. I thought since I was dressed all in grey and black that I should add some color, so the wine color shoes were my first addition. Then I figured, why not try a bit of a bolder lip color instead of my normal go-to lip color. And now looking through these photos, my lips and shoes match. Oops. Although, I have to say, the snow in the background really makes my lipstick pop! If only I could take the snow with me to act as an additional accessory.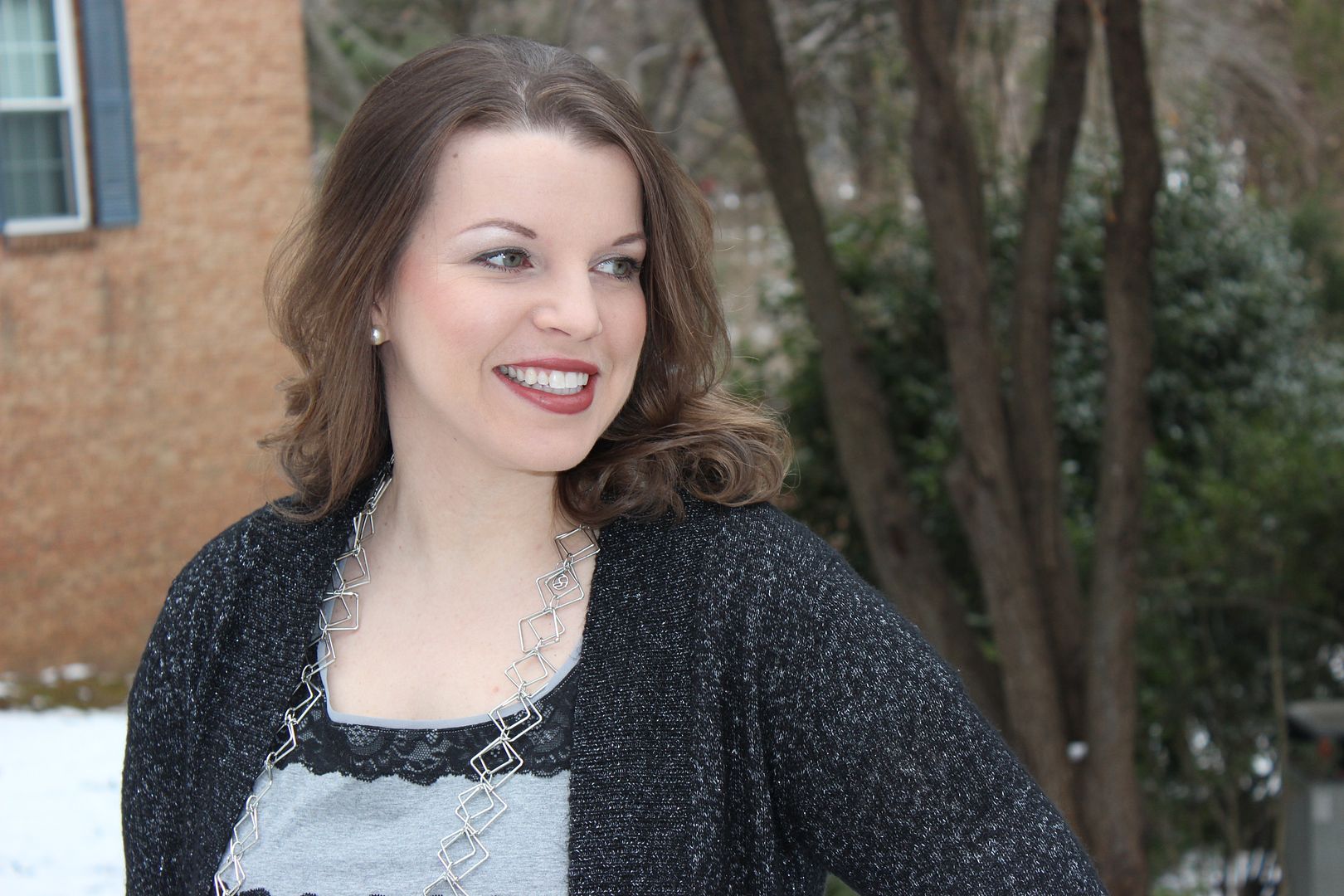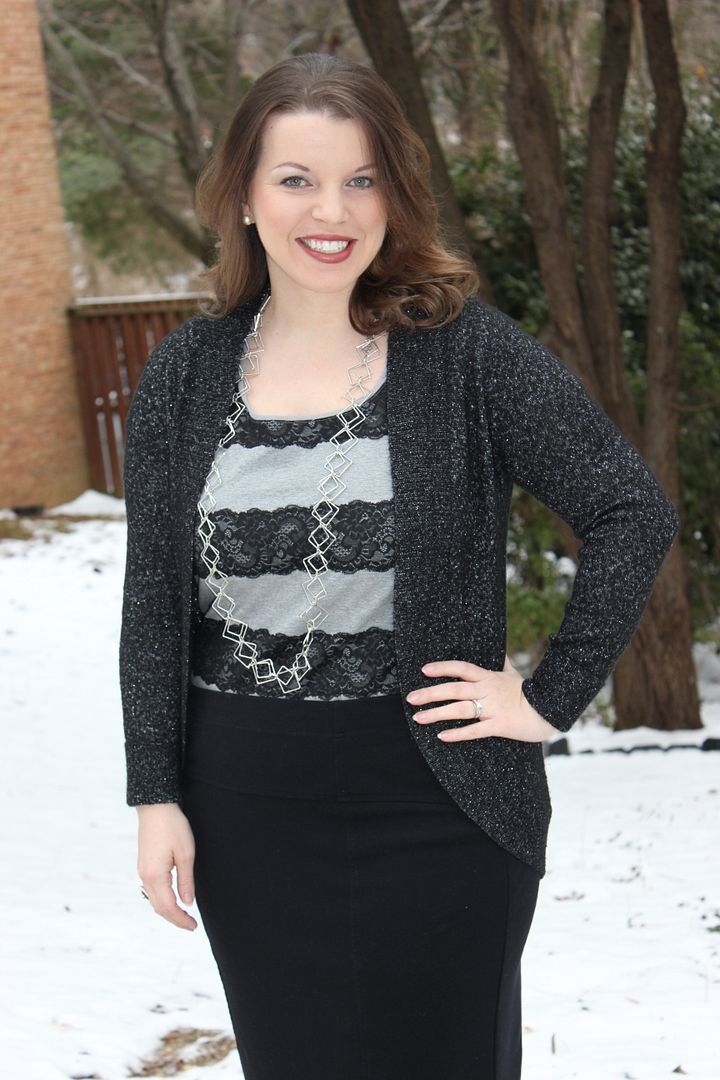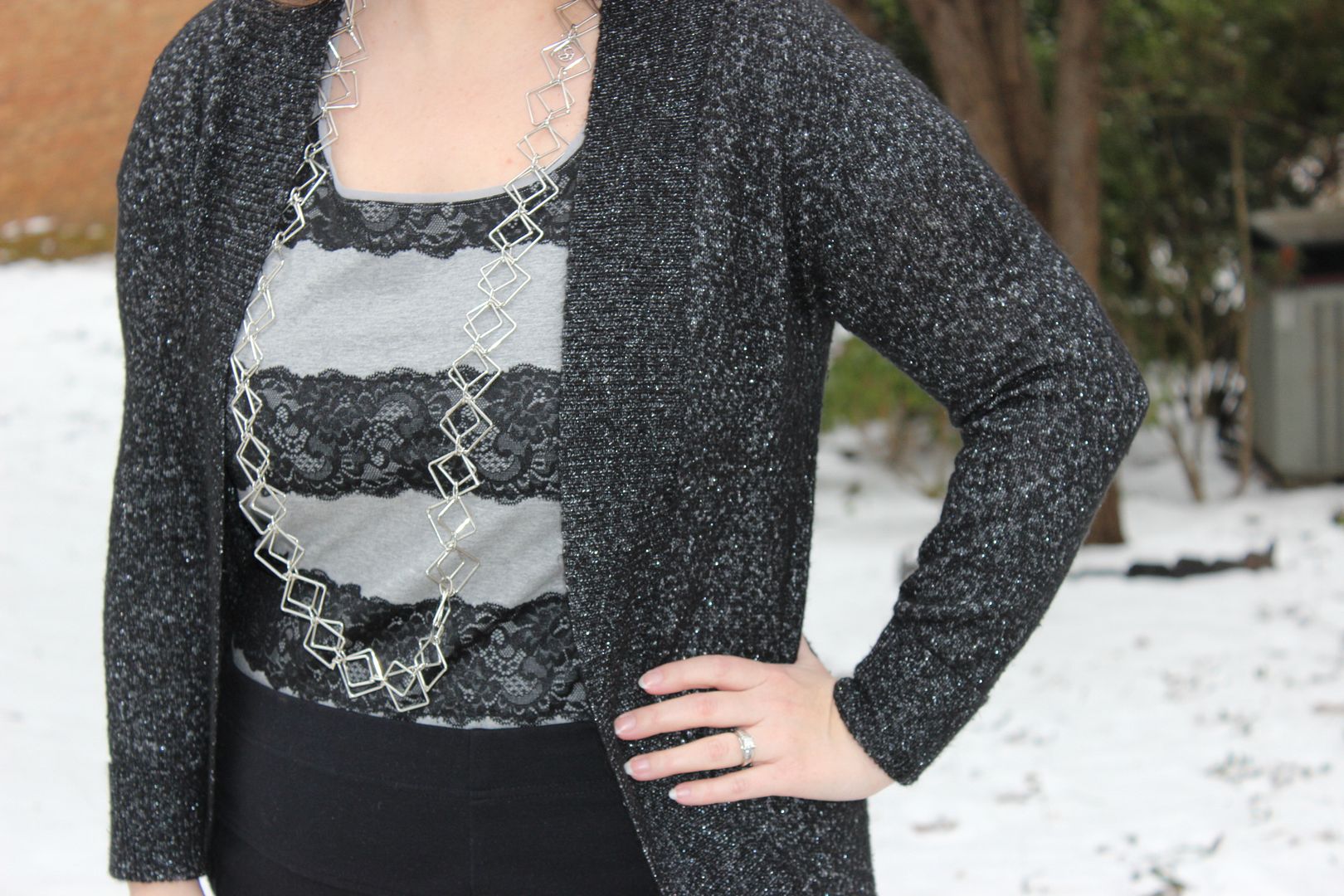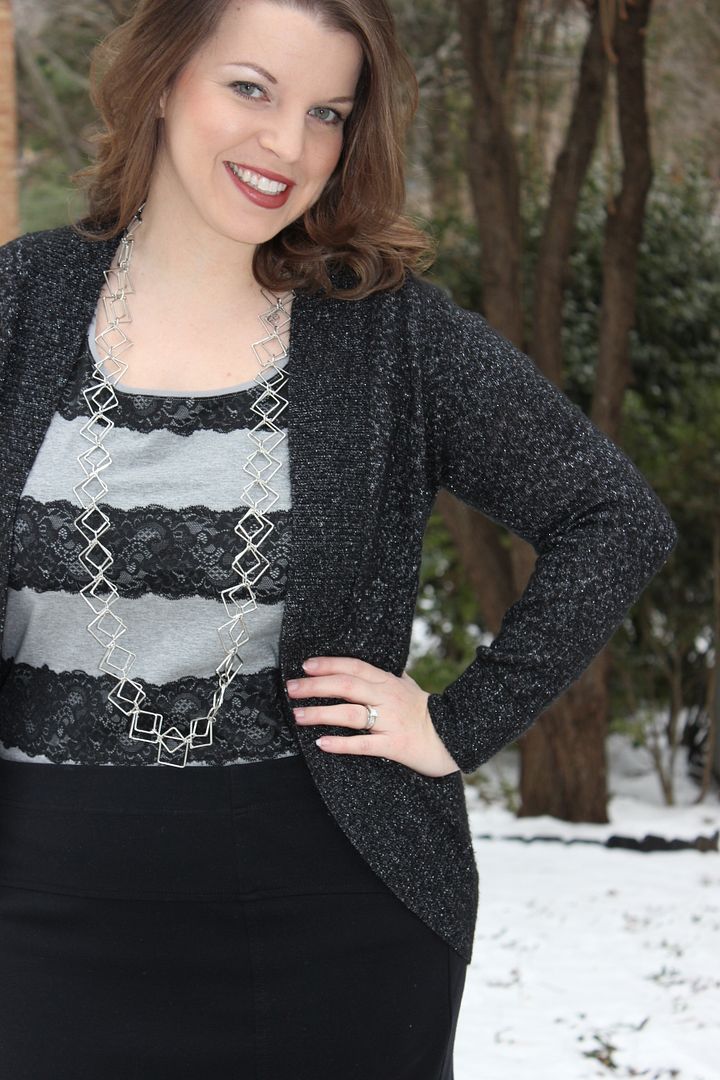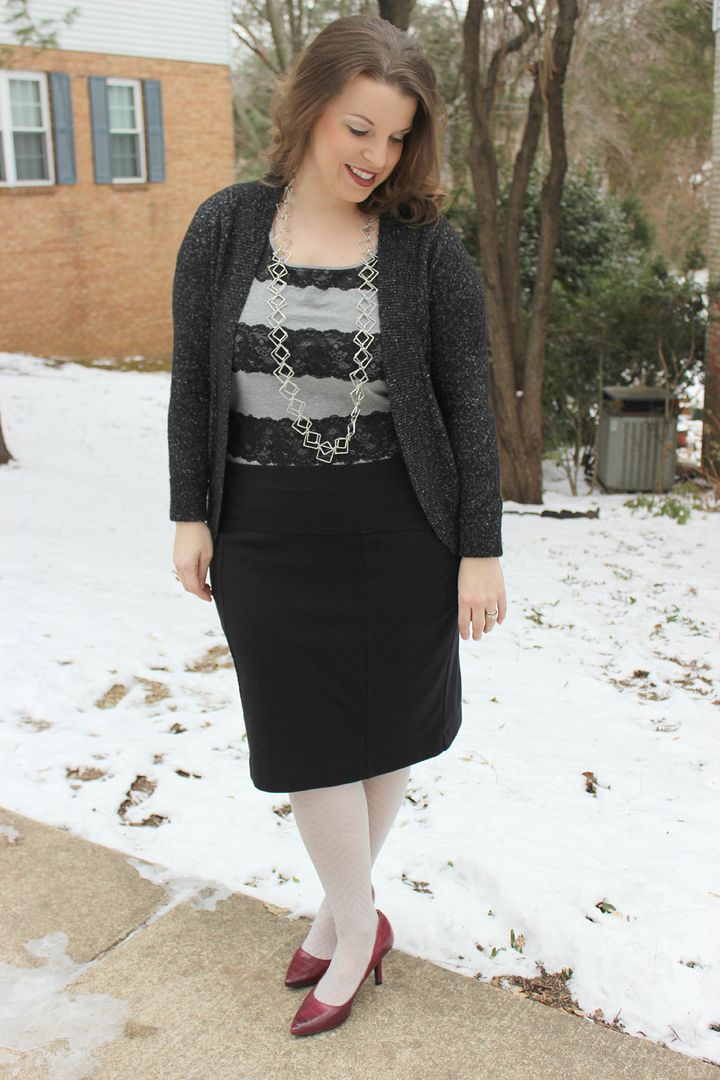 Shirt: White House Black Market.
Sweater & Tights: Target.
Shoes: Famous Footwear.
Necklace: gift.