I don't think there has ever been a more perfect for me dress than this one right here. Polka dots, black and white, an a-line skirt, super comfortable. Those qualities describe my ideal dress to a T!
I just love a-line skirts, they really are flattering on virtually any figure. If you don't have a waist, they help create one. If you have a nice waist, they show it off. And the way the skirt flows is extremely flattering to mask any leg or hip areas that you aren't happy with.
The flow in this skirt is so feminine and makes me feel really girly. Throw on a pair of heels and I feel like I can tackle the world! (Hey, now that I stay home with Baby K, getting dressed up and doing my hair and make up is a huge feat that makes me feel very accomplished.)
And you are going to freak when I tell you that this dress came from Old Navy! I couldn't believe it when I walked in the store hoping to find a cotton stretch skirt and came out with this.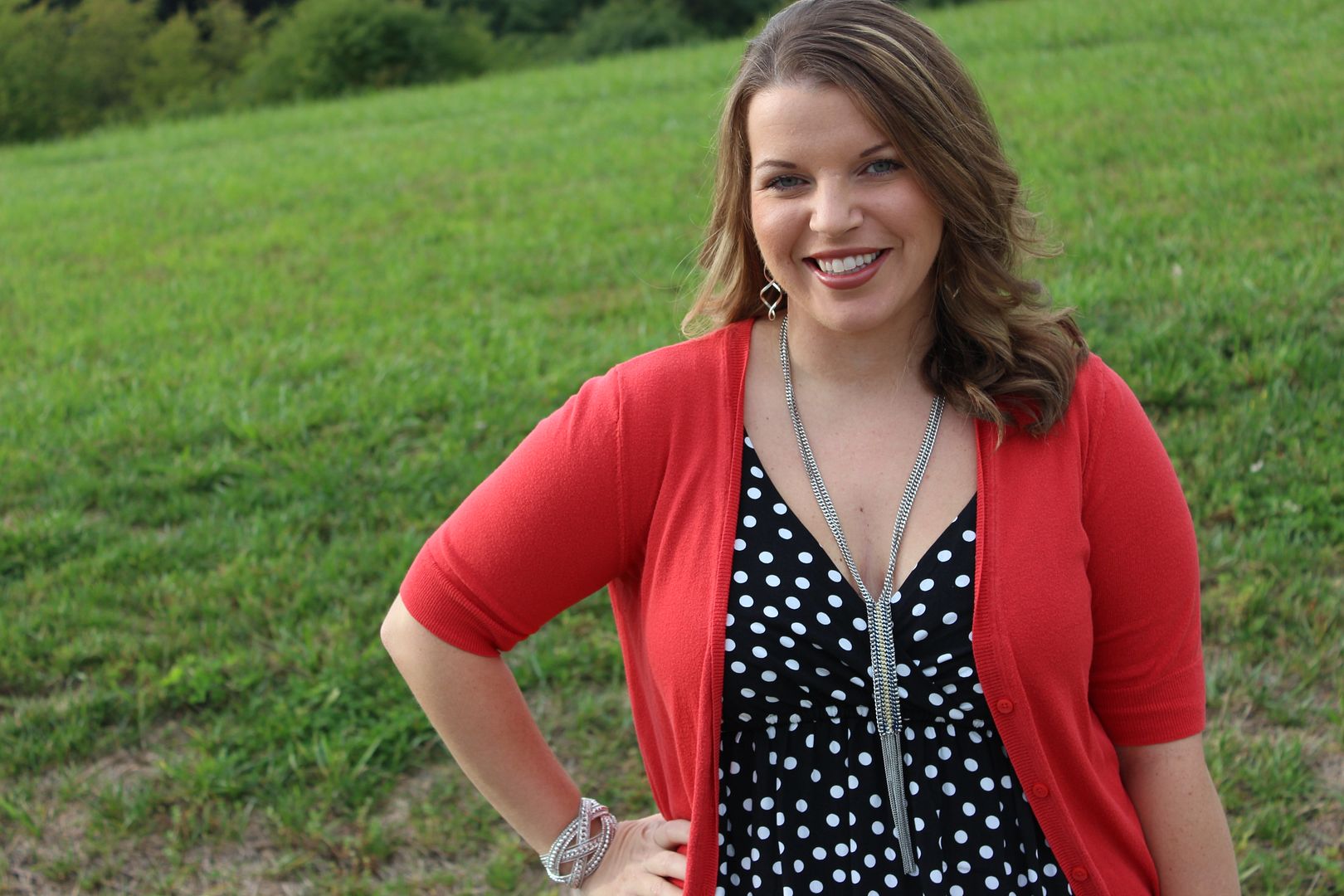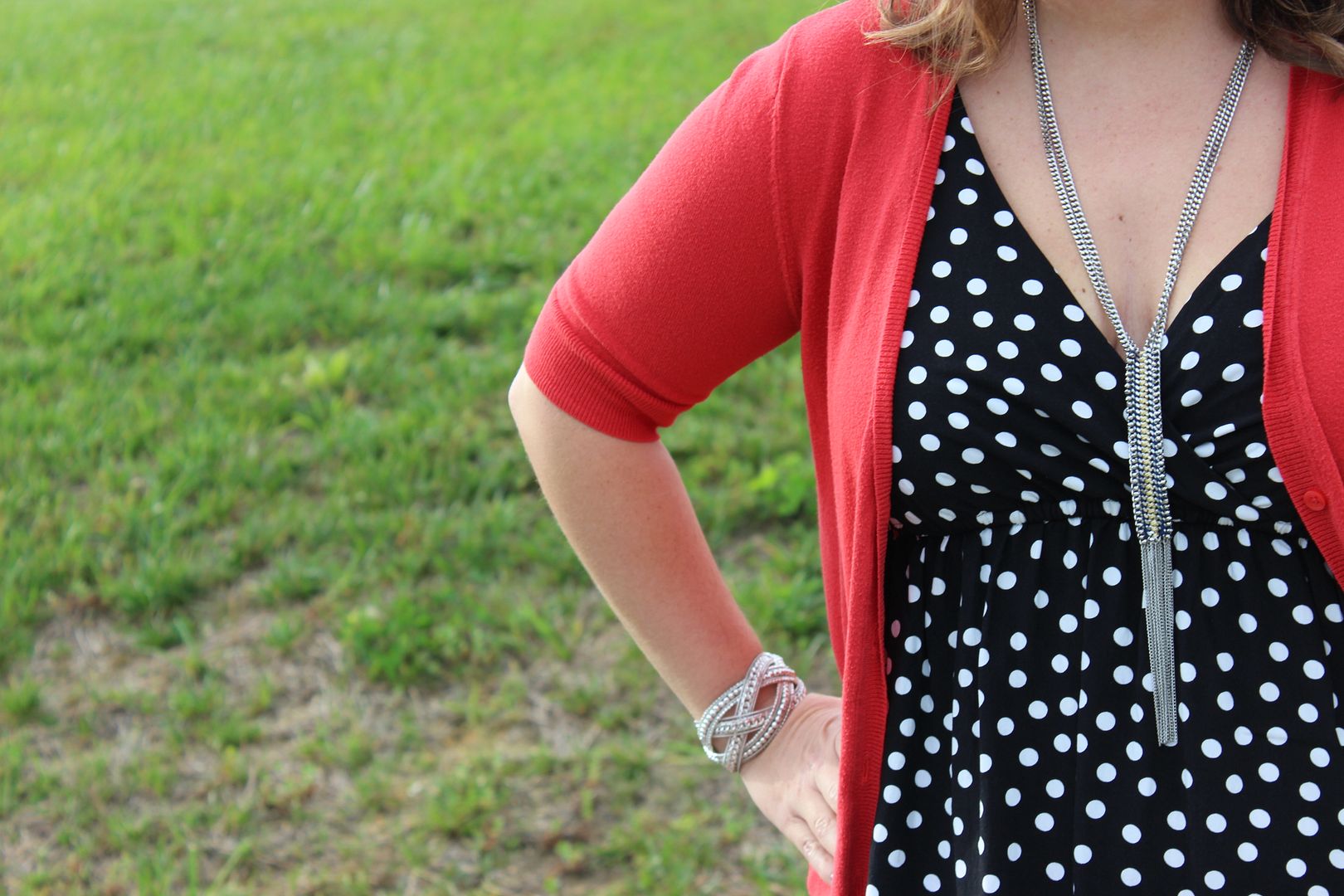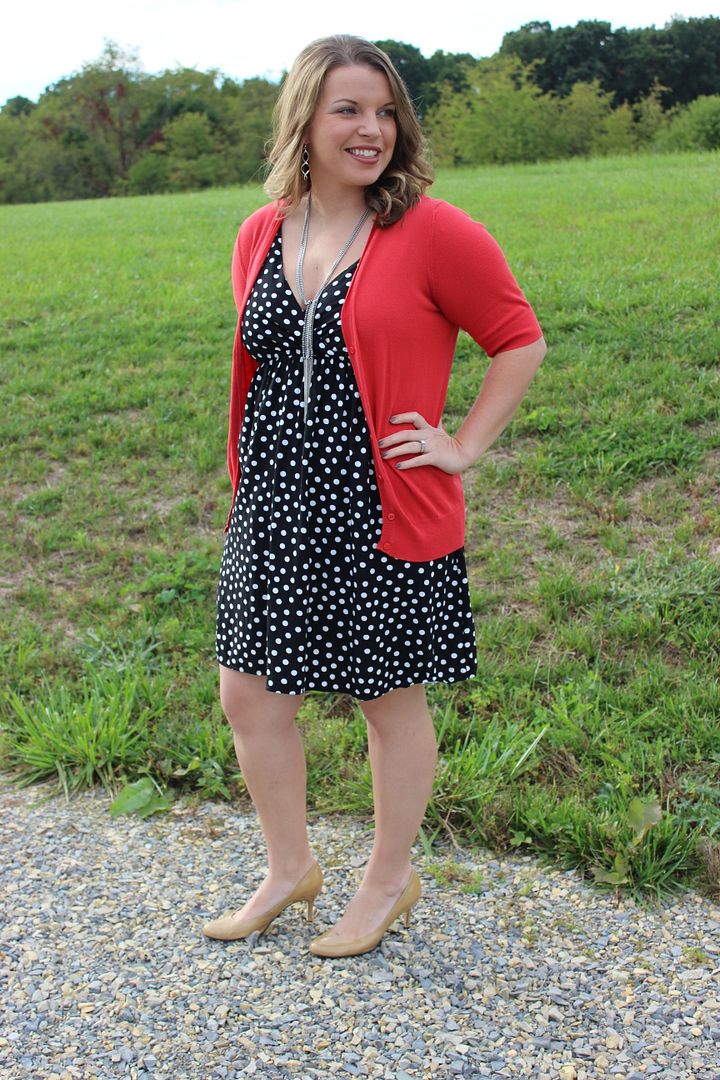 Cardigan: Ann Taylor Factory Store (
similar
).