What a fast week this was! My week was jam packed, but still allowed me some time for relaxation and enjoyment. Just the type of week I love!
Here are the top five moments from my week:
1.) Getting to meet blog friends in real life is such a treat! Especially when they are just as fantastic in person as you expect them to be! This is my dear friend Ashley who blogs over at
The Vanilla Tulip
. She also happens to be my Rodan + Fields business partner, which means we get to interact a ton! With friends as great as her, I'm excited for all of the times we will get to hang out in the future.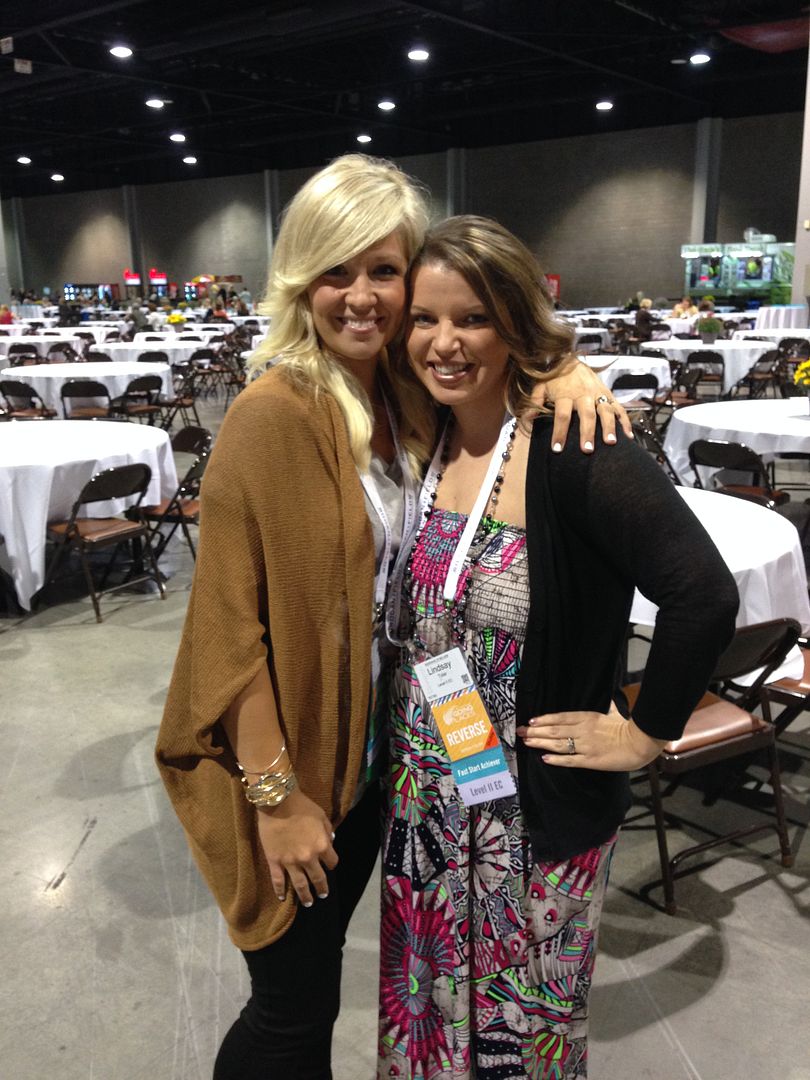 2.) Tolar got his first ride on my Dad's tractor and he seemed to really like it! Also, Baby K really enjoyed watching her Daddy.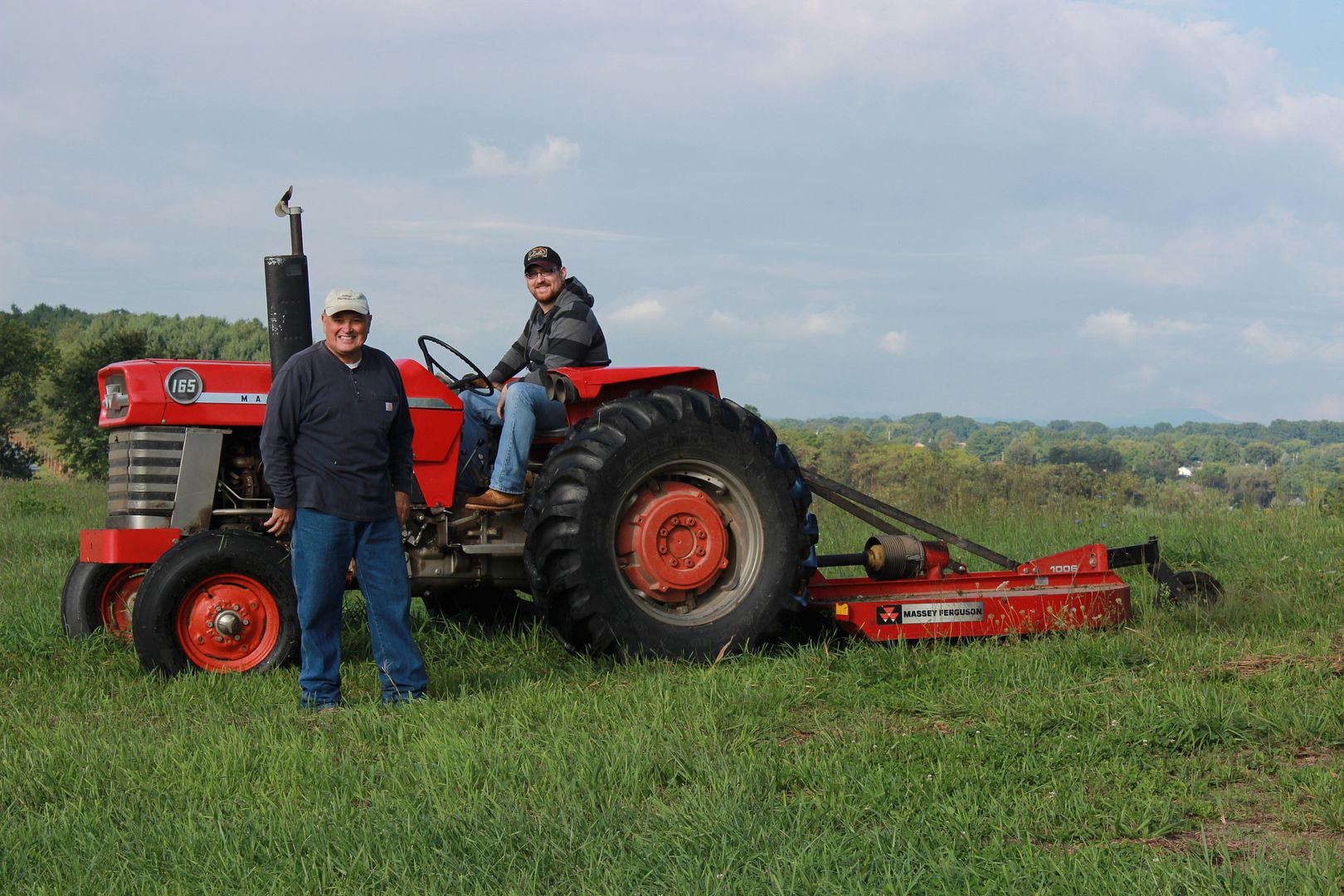 3.) I joined a MOPS (Mothers of Preschoolers) group in Blacksburg and I had an awesome time at our first meeting. The theme for this year is Be You Bravely and we shared stories of times in our life that we truly felt brave. It was encouraging to hear other Moms feeling that going to the grocery store with your newborn,
by yourself
for the first time, was brave! Baby K got fussy in the children's area and ended up having to come join me for the end of the meeting. If you could send up a prayer that she enjoys herself just as much as I did for our next meeting, I would greatly appreciate it!
4.) Tolar and Baby K picked me up in Greensboro, NC after my weekend away. We stopped at a rest area and snapped this picture which I just love!!! It was so great to be reunited with my family after being gone for 4 days. (And two bonus things happened on my trip that I wasn't really expecting when I first planned my trip to Atlanta: 1.) my sweet friend Robin and her family were flying home from Atlanta at the same time I was so we had a quick reunion in the airport 2.)I got to spend some time with my dear friend Jessy and her family while in Greensboro, which included meeting her brand new baby boy!)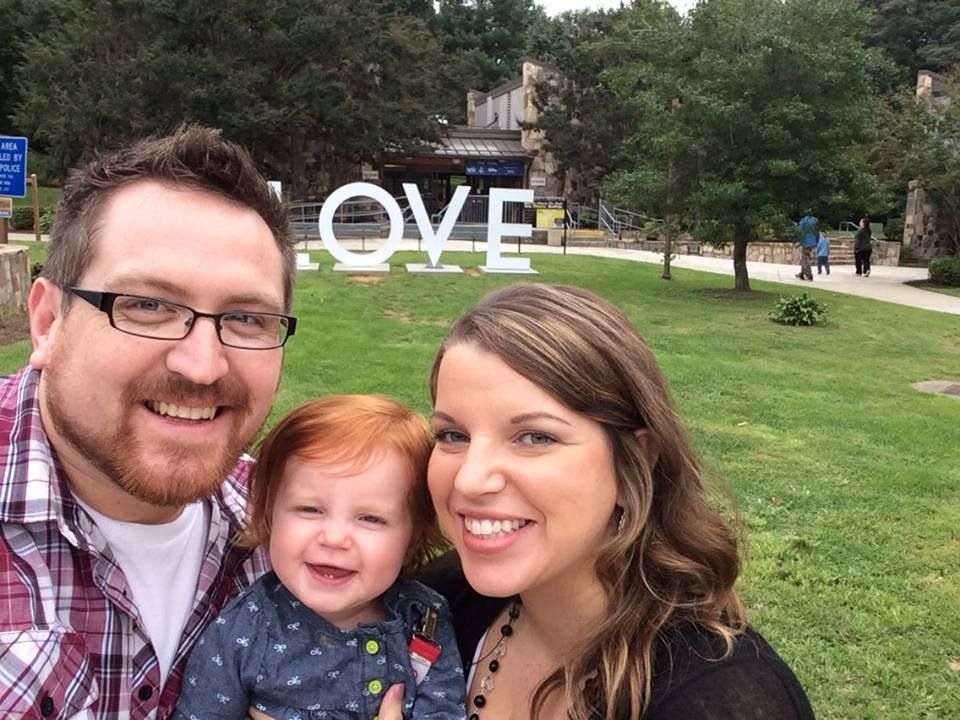 5.) I fall in love with my baby girl all over again, every single day. Isn't she just the cutest? I was thrilled that she let me put that headband on her and that she
left
it on!
I hope you have a fantastic weekend!
I'm linking up this post with
Lauren Elizabeth
and
September Farm
.