First, let me just tell you one more time that leopard is definitely a neutral. It goes with so many things; you can dress it up or down. I simply adore leopard.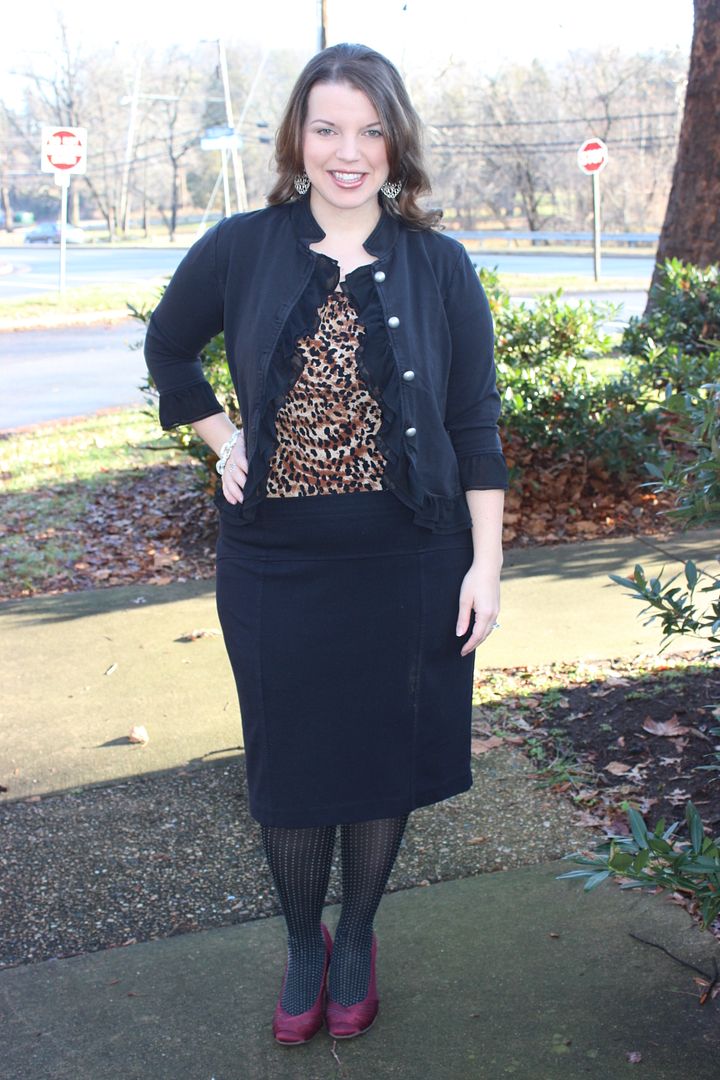 And in addition to leopard, I love printed tights. If the print on the tights just happens to be polka dots, then you better order me five pairs. Printed tights add just an extra bit of sass to your outfit and that's just what every girl needs around the holidays, right? Instead of wearing just plain black tights, these polka dots make my outfit more exciting. And that's always a win in my book.
I'm just saying, if you are still looking for some stocking stuffers for that special girl in your life, a pair of printed tights would be perfect. I picked these up at Target, but you can find cute tights just about anywhere.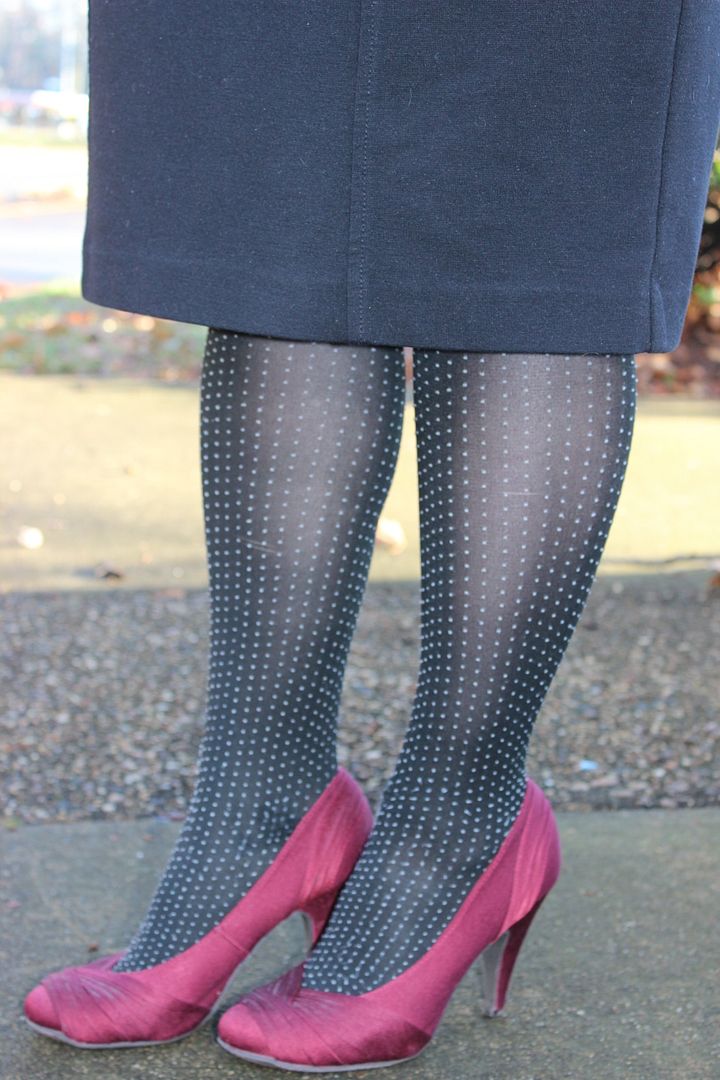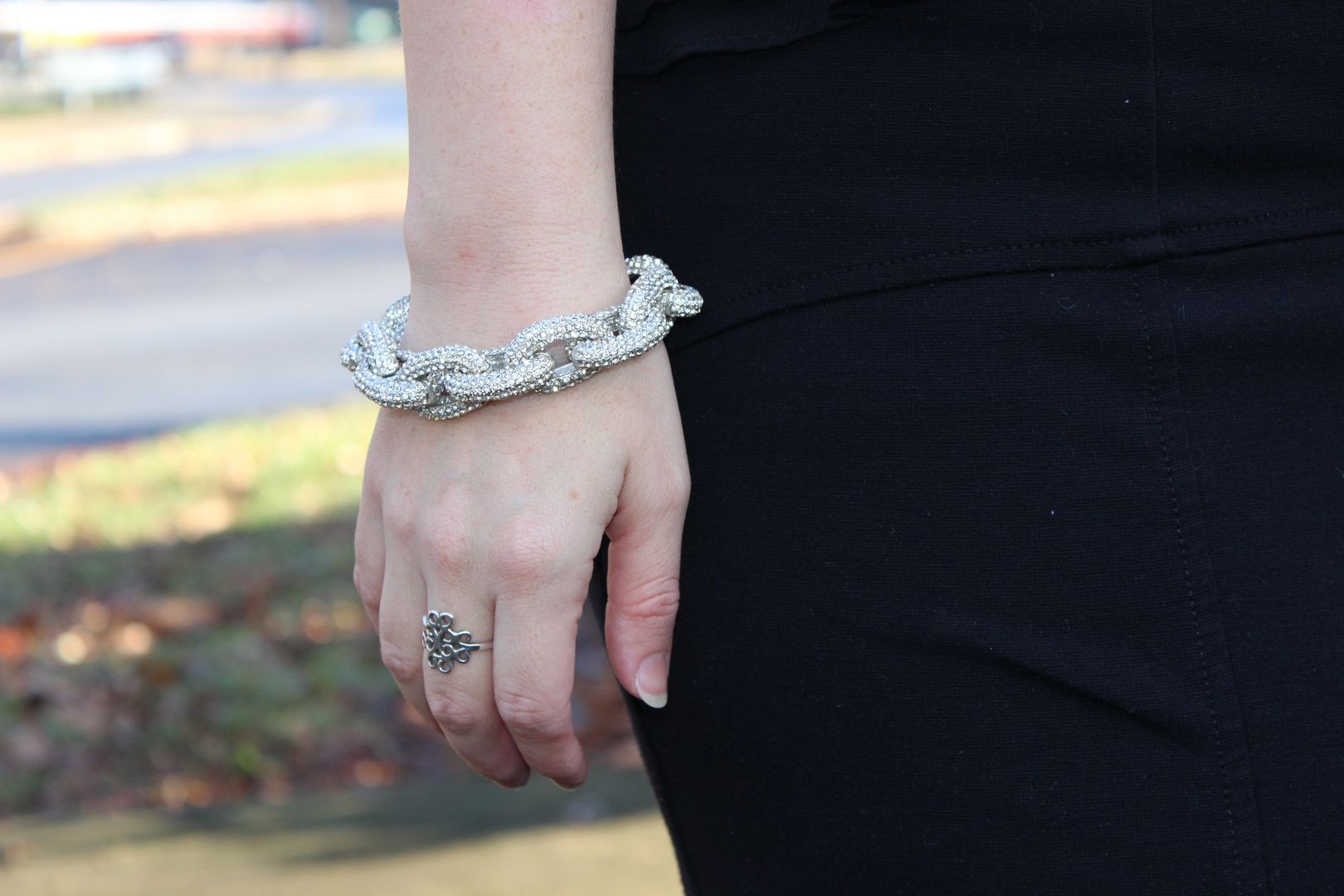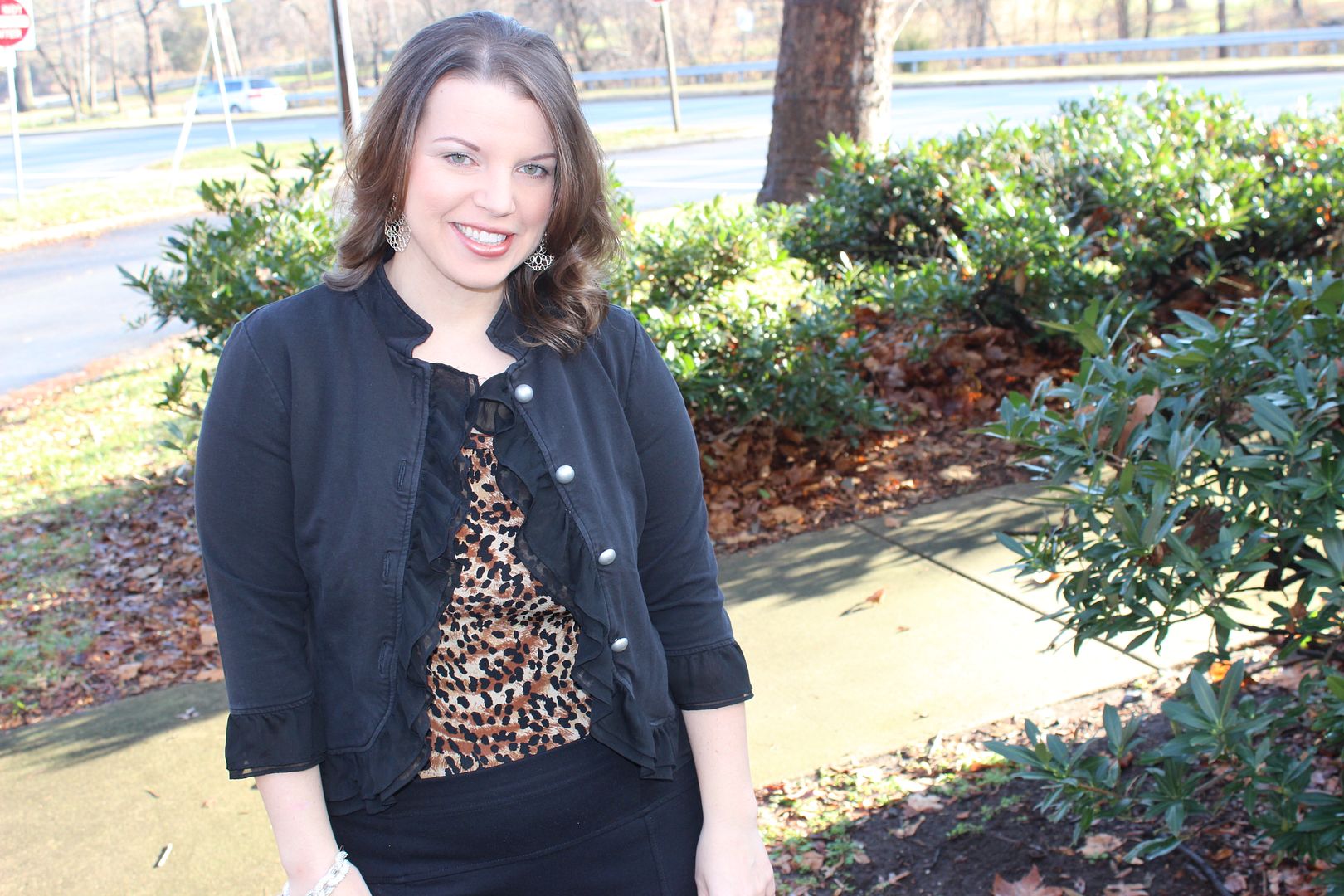 Leopard top: JCPenney.
Cardigan: LOFT.
Tights: Target.
Shoes: DSW.
Bracelet: Very Jane.
Earrings: Silpada.