Ok, I have to be honest…when I first put this outfit on, I had an entirely different post in mind. I was going to talk about how fantastic puffy vests are for the colder weather and how fun they can be because they come in a variety of colors and patterns.
But then I started looking through all of my photos to select the ones to post on here and I started to get really down on myself. My first thought was that I looked like a stay puff marshmallow and why on earth did I think this outfit would look decent on me? I even vocalized my thoughts to Tolar who then told me that I was really mean to myself – and he is right. I am very mean to myself. We, as women, are so hard on ourselves and each other. Sometimes I look in the mirror and like what I see, but the majority of the time I am extremely unhappy with what is reflected back to me. It's really hard to be self confident in a world that tells us that a size 0 or a size 2 is ideal.
I'm not a size 2, never have been, never will be. But what I am is a mother. A mother whose body created life, that carried around a baby for 37 weeks and delivered the most perfect, precious angel this earth ever did see. We all are capable of that; our bodies were created to carry babies. I can't stand around feeling sorry for myself when my body just did something amazing, something miraculous. I'm not the same person I was this time last year, I just went through something incredible. No, I need to learn to believe my husband when he tells me that I am beautiful. I need to smile and love my hips when I look in the mirror because those hips are a part of this body that brought more life to this earth. I need to remember that I won't look like this forever (although I'm sure when I'm 80 I'll be wishing I still looked like this and didn't hate the way I looked so much), that I can take the steps to improve the way I look, but the way I feel about myself is much more important. And loving myself is what I want to do, that's a life lesson I so desperately want to teach Baby K.
Please note, I'm not writing this post to have everyone compliment me and tell me wonderful things about myself. No, I'm writing this post to be completely transparent and honest with you – because I'm human. I'm writing this post hoping someone else reading this is feeling the same way and by my typing these words, I'm helping that person to not feel so alone.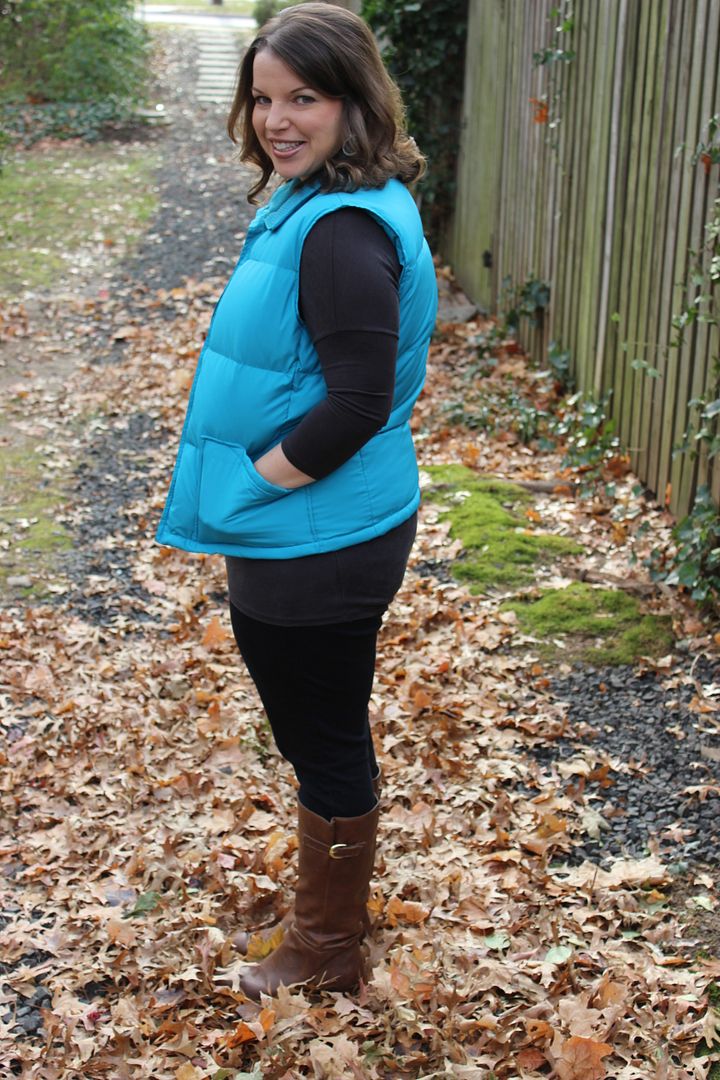 Shirt: Zara.
Necklace: gift.