I need this weekend very badly since I haven't been able to catch up on life all week! We didn't get back into town until 6 p.m. on Monday and then it was back to work and busy life first thing Tuesday morning. There is so much to do with Christmas just around the corner; I seriously need the weekend to feel like I can breathe again! But through it all, I still had some pretty good moments.
1.) Baby K had her first try at playing the piano/keyboard. She really liked it! Tolar and I can't wait for her to play all sorts of instruments. I really hope she gets her Daddy's musical talents.
2.) We took some photos of Baby K while visiting Tolar's family; this is what it takes to get her to smile!
3.) The over 60 generation is so cute. We were given this handwritten bio at work to use for our electronically printed program. All we could do was smile.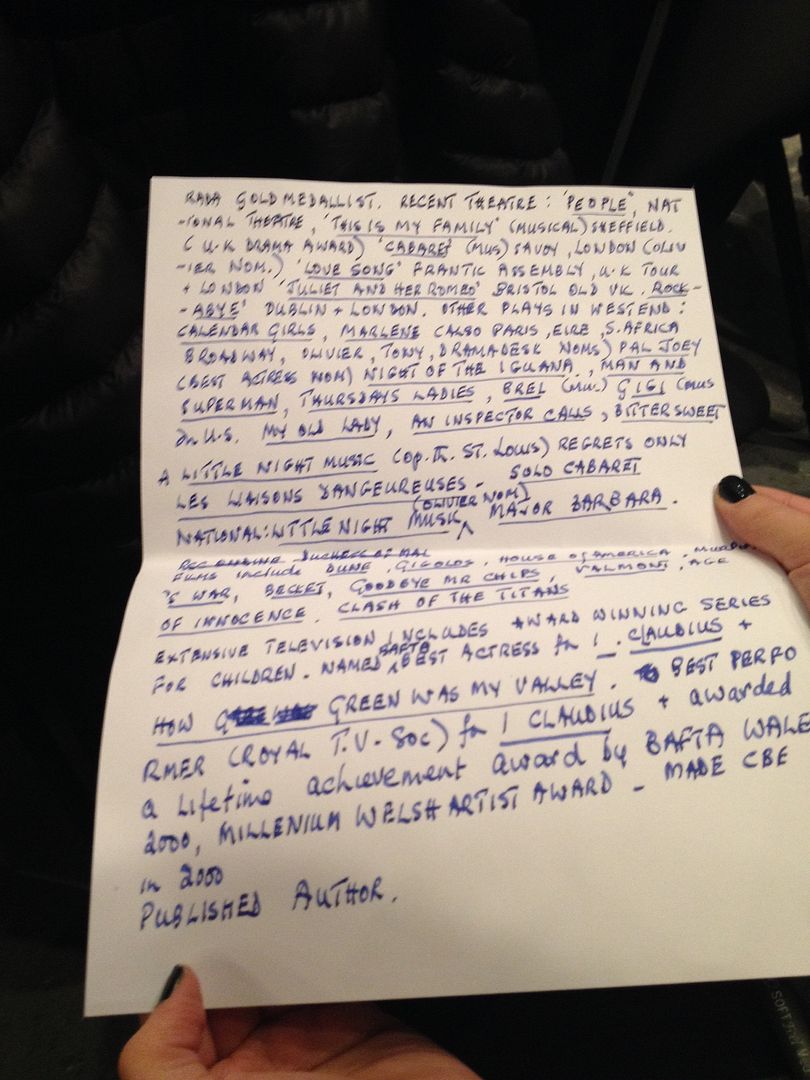 4.) This is exactly how to get my heart to melt into a huge puddle on the floor.
5.) I got a great treat this week! My fab friend Ricardo returned to town and surprised me at lunch and my fab friend Eric set the whole thing up. I had no clue and was totally surprised!
I hope you had a great week! I'm linking up with
Lauren Elizabeth
for this High Five For Friday.