Woohoo! This is the Friday I have been waiting for since I returned to work from maternity leave – Christmas Break! I am taking the next week and a half off of work so I can spend the holiday with my family and snuggle my precious baby girl. I'm so excited!
Even though I have a lot of excitement leading into next week, I still had some pretty awesome moments this week. Here you go:
1.) We did a Secret Santa type of deal at work (it was actually called Secret Snowperson) and I received two of the prettiest Essie nail polishes. I love the glitter one especially! A girl can never have too many nail polishes. Thanks Joe!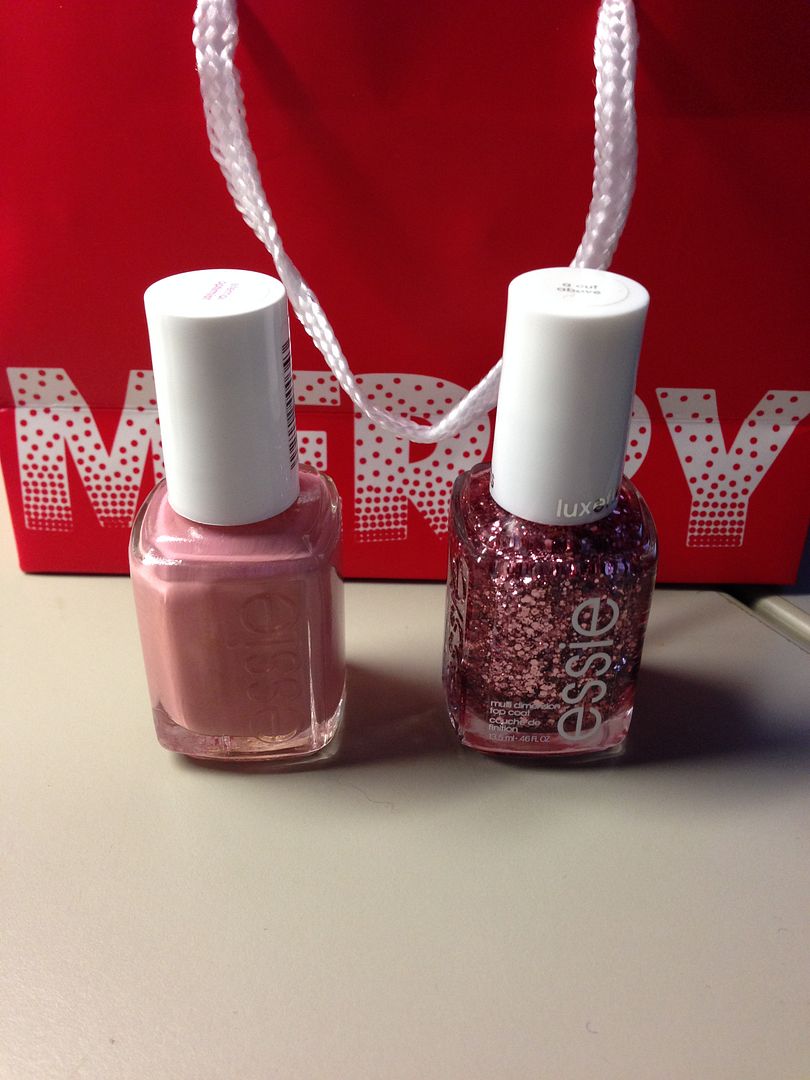 2.) Baby K met Santa! I was the ONLY parent in line hoping that my child would scream and cry when she met Santa. I know its awful, but those pictures of Santa cheesing it up with a crying kid are just hilarious. But of course, my daughter was her perfect self and smiled for the camera. Hey, there's always next year when she is more aware!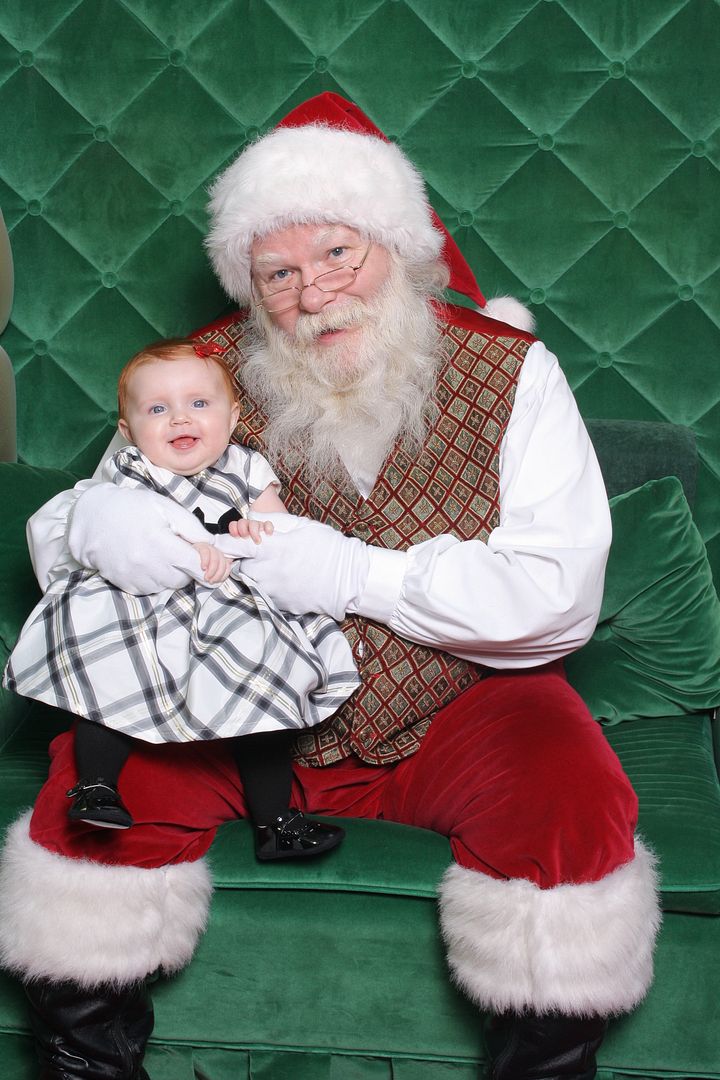 3.) I actually had some free time this week. Seriously, I never have time to just sit and read a magazine, but I suddenly found myself being able to do that earlier this week. And I loved it! Ahh the peace and quiet was amazing.
4.) These two make me smile on the regular. My heart explodes seeing them together.
5.) This next event isn't happy, but the memories and this photo are. My precious Mimi passed away yesterday and I'm incredibly sad. But I'm also rejoicing that she is no longer having to deal with dementia and that she is reunited with my PawPaw in heaven. I'm incredibly thankful that Baby K got to meet her Great Grandmother before she passed. Mimi was a one of a kind lady, with an incredibly giving heart. She is missed so greatly!