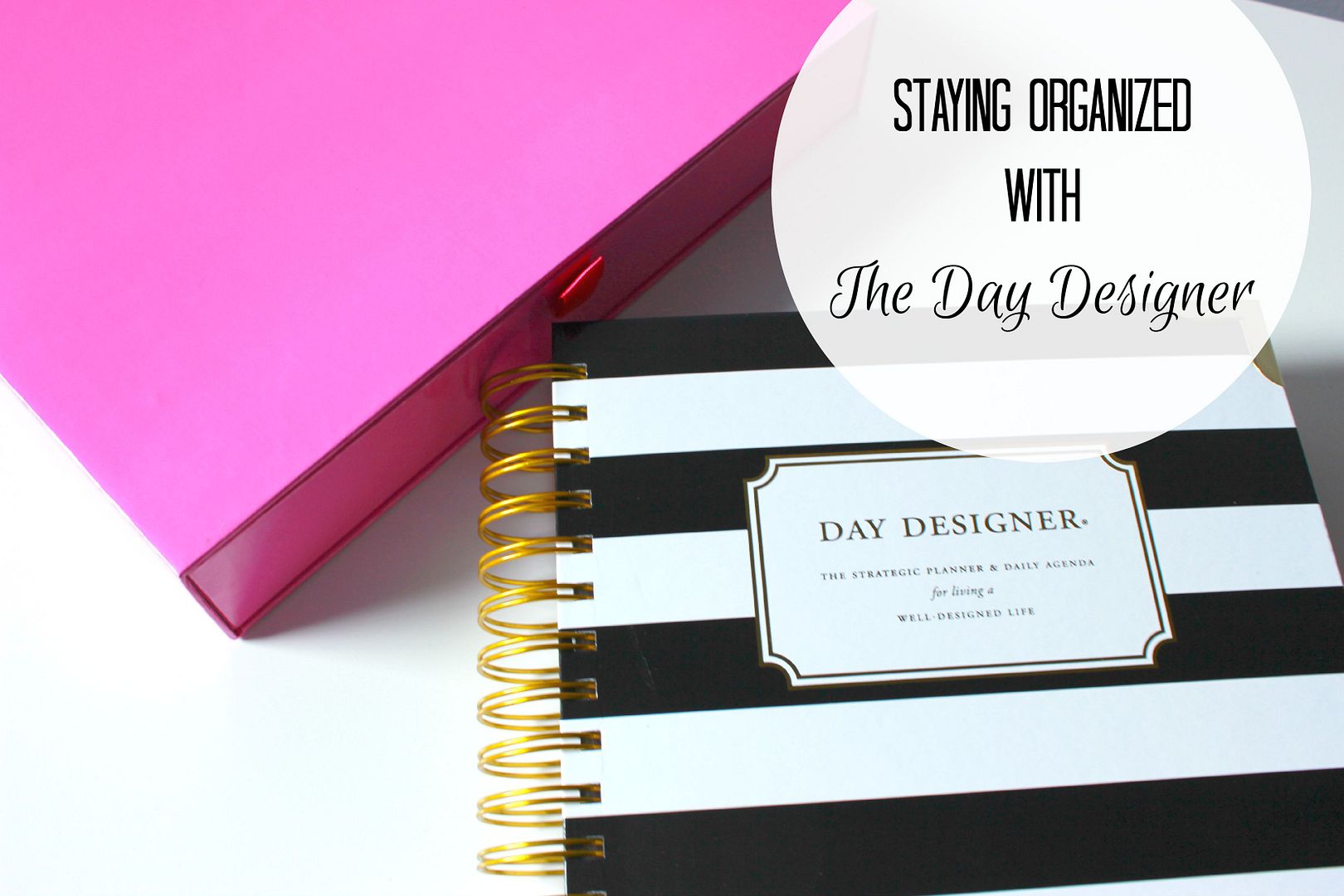 I am a planner, through and through. I schedule everything and I'm basically the opposite of what society says my age group should be. I hardly ever do anything on the fly; I typically have my days and weeks mapped out well in advance. (Although since moving to Dublin, we have enjoyed a slower pace of life, allowing us to be more spontaneous and not so
scheduled
.)
When I used to work full time, I kept my Outlook calendar updated constantly and synced it with my iphone. If something wasn't in my calendar it didn't exist (and yes, I even once scheduled spontaneous time in my calendar - which resulted in my getting engaged!!!!). However, since I no longer work full time, I don't have the luxury of Outlook anymore (yep, good ol' gmail for me!). I discovered
The Day Designer
by Whitney English last summer and loved it all year long - I purchased the August-July edition. So when my planner came to an end in July, I didn't hesitate to buy another one.
There are so many reasons why I love The Day Designer, and the biggest reason is because it keeps me so organized! I love that there are pages for each day as well as a month at a glance. I use the day pages the most because each day is broken down by hour, this allows me to map out how I want my day to look. I tend to put my to-do list in my daily calendar, just to make sure I actually allot time to accomplish each task. And yes, I schedule my workouts and
daily cleaning activity
!
The Day Designer has so much space where I can keep track of everything: what we are having for dinner that night, what my blog post for the day will be, my to-do list and notes. In the notes section, I like to write down extra information that I may need that day (i.e. a phone number or address for a location we are heading, a twitter handle or hashtag if I'm participating in a twitter party, anything!). I also love that on the Saturday/Sunday pages there is a portion at the bottom where you can see all of the days for the next week, this is where I like to actually plan out what meals we will have each night.
In addition to the incredible organization that The Day Designer provides, I love that there is an inspirational quote on every page. The positivity keeps me going on days when I have a lot on my plate. There is also a section to record a daily gratitude - I never used this section in my planner last year, but I think I will this year. It will be fun to look back later and see what instances made me happy - kind of like a
gratitude journal
.
I know there are a lot of other planners out there, but The Day Designer has served me well, so I didn't feel a need to try any others. And thank goodness the company shipped me a new one when the USPS failed to deliver my first one to me. Those first eight days of August were kind of miserable without my
lifelife
planner. But I've recovered and I am happily mapping out our lives! :)