It's a puzzle to me that two things can seem so similar, but in actuality they are
completely
different. And it is quite funny to me that I actually prefer one thing over another that seems so similar. Please tell me I'm not alone.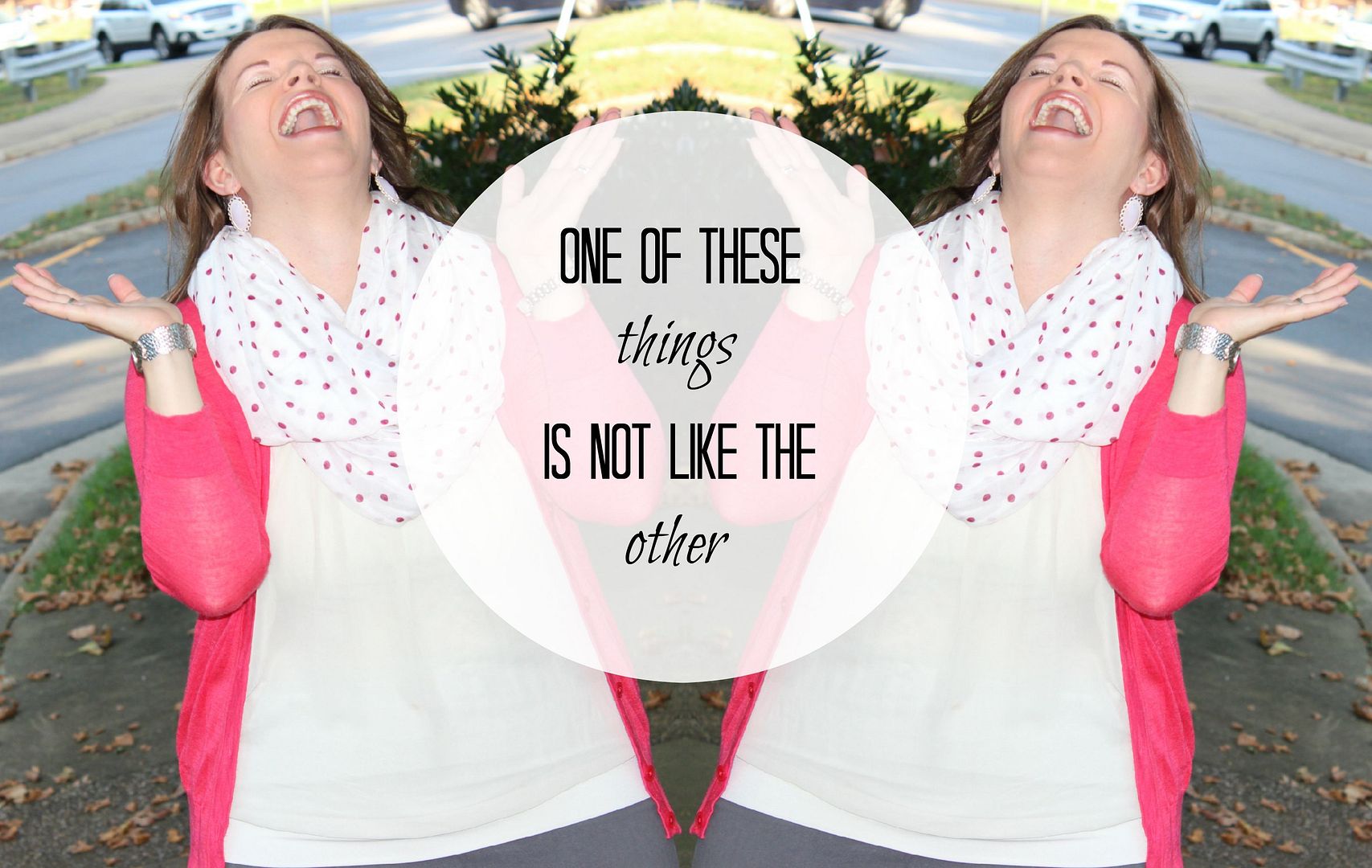 Let me give you some examples (and random facts about myself) to explain:
- I LOVE tomatoes, tomato sauce and especially ketchup. My roommate in college used to tell me that I basically drink ketchup because I love it so much. But I cannot stand tomato soup.
- Cucumbers are delicious to me! I could eat them everyday. But offer me a pickle and I go running in the other direction! And funny thing, Tolar LOVES pickles, but hates cucumbers. I guess we are a perfect match. :)
- I really love gold accents; i.e. my new blog design, gold foil stationery, gold lettering on tshirts. But I really don't like gold jewelry. I'm a white gold and sterling silver kind of girl.
(side note: I'm thinking of updating my blog design just a bit to stay true to my name, but I
really
like the gold)
-Rustic home decor most often catches my attention, if it has burlap then I love it! However, I definitely consider myself a city girl.
- Hearing people chew is one of my pet peeves; it's silly I know. I really can't stand to hear anyone chew, now even myself...except for Baby K. It is the cutest thing to watch and listen to her chew.
Please tell me I'm not the only one!