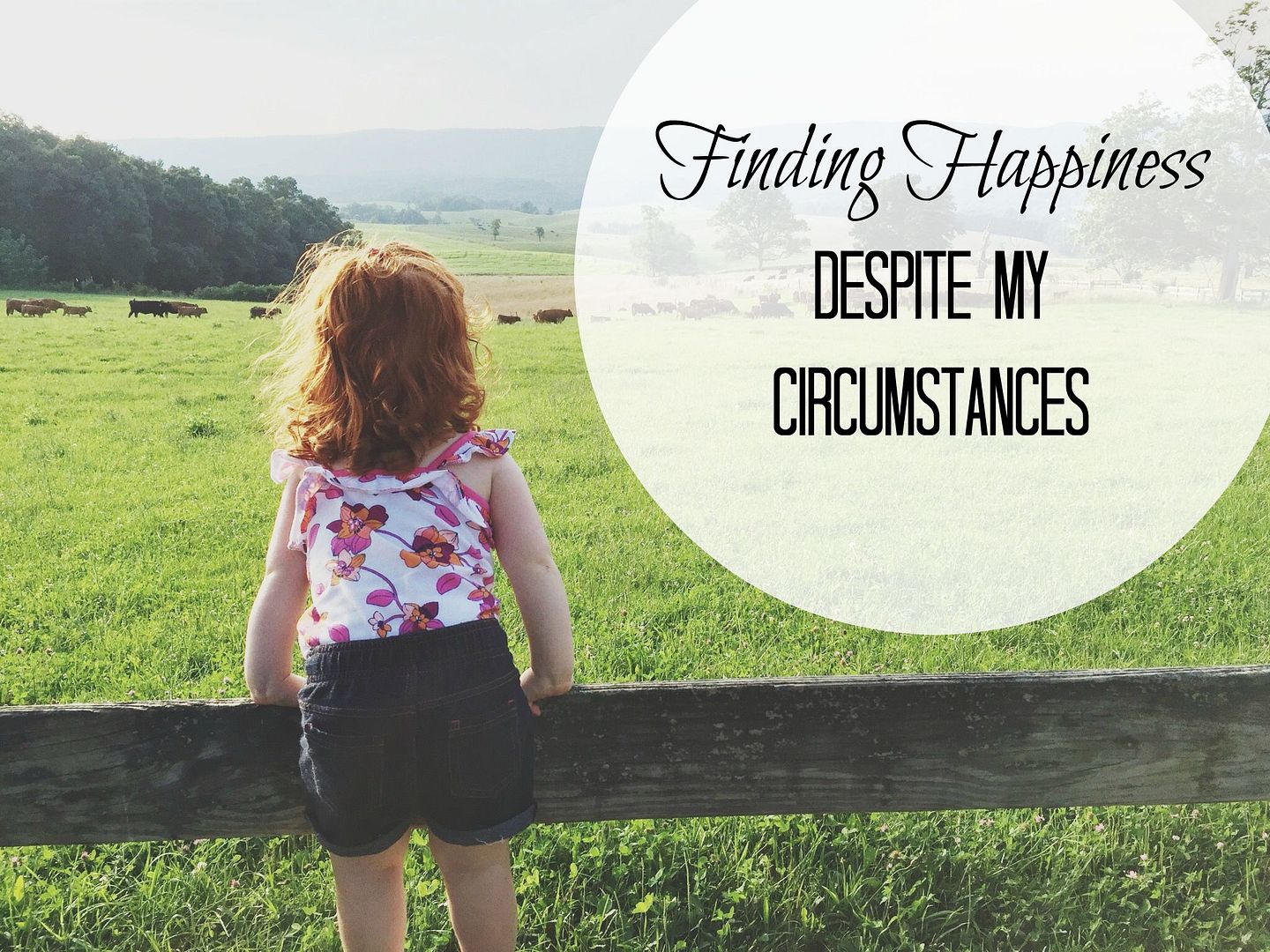 This past weekend I went on a planning retreat with the Steering Committee from my MOPS group and while there we talked about a Gratitude Journal - a list of wins. That got me thinking and I realized the important truth: that life is so much better when viewed through grateful and thankful eyes.
A year ago I was miserable. I had just moved to the country (Southwest Virginia) after living in the Washington, D.C. area for 6 1/2 years. I loved D.C.; I had incredible life experiences in D.C., I made some lifelong friends, I met my husband in D.C., I bought my first house there and I brought my first child home to said house. To say that I was sad to leave would be an understatement. And embarrassingly enough I allowed myself to be sad and miserable probably a bit longer than I should have. But then I started building my life, started accepting that I couldn't just "get by," I had to LIVE. And I started noticing the little things that I liked about SW Virginia. Even little things when grouped together can turn out to be big things, life changing things.
I'm happy to report that one year later, I'm in a completely different place mentally. We have our very supportive families right by us, belong to an incredible church, have some of the best friends ever and we get to actually DO a lot of things together as a family. I thought I would take the time to start my own gratitude journal and write down some of the things that I really do like about living in SW Virginia.
Gratitude Journal (Part 1)
-My family is here! I am so thankful for all of the time that my parents and aunt get to spend with us and that they get to watch Baby K grow up. And because we moved farther south we get to see my sister and her family as well as Tolar's family almost once a month.
-Parking in the most central parking garage in downtown Roanoke is a whole $2 on a Friday night!!! (Parking for one hour in a parking garage very far away from things is $15 an
hour
in D.C.)
-If there is a random knock on the door, it isn't someone trying to sell me something but rather my mom bringing over a casserole that she just happened to make that day.
-No traffic!
-Our friends have huge back yards where all of our kids can run and play for hours. In D.C., a yard was almost unheard of.
-If you need someone to come to your house to work on something, they can almost always come the same day you call or the next day. No need to schedule an appointment a week out.
-
Randolph Park
. Enough said!
-Dinners with my parents just because it's Tuesday.
-Having a slower pace of life and being able to make plans with friends for later in the afternoon or the next day instead of having to schedule a month out.
-Going to somewhere around town and running into people I know that I am genuinely happy to see.
-Only taking 3 minutes to get out of the baseball parking lot (which we
drove
to) instead of 30 minutes and then having to wait on the Metro.
-Knowing that God placed us here at this exact moment, with these exact friends, with this exact church and all of our families close by for a REASON.