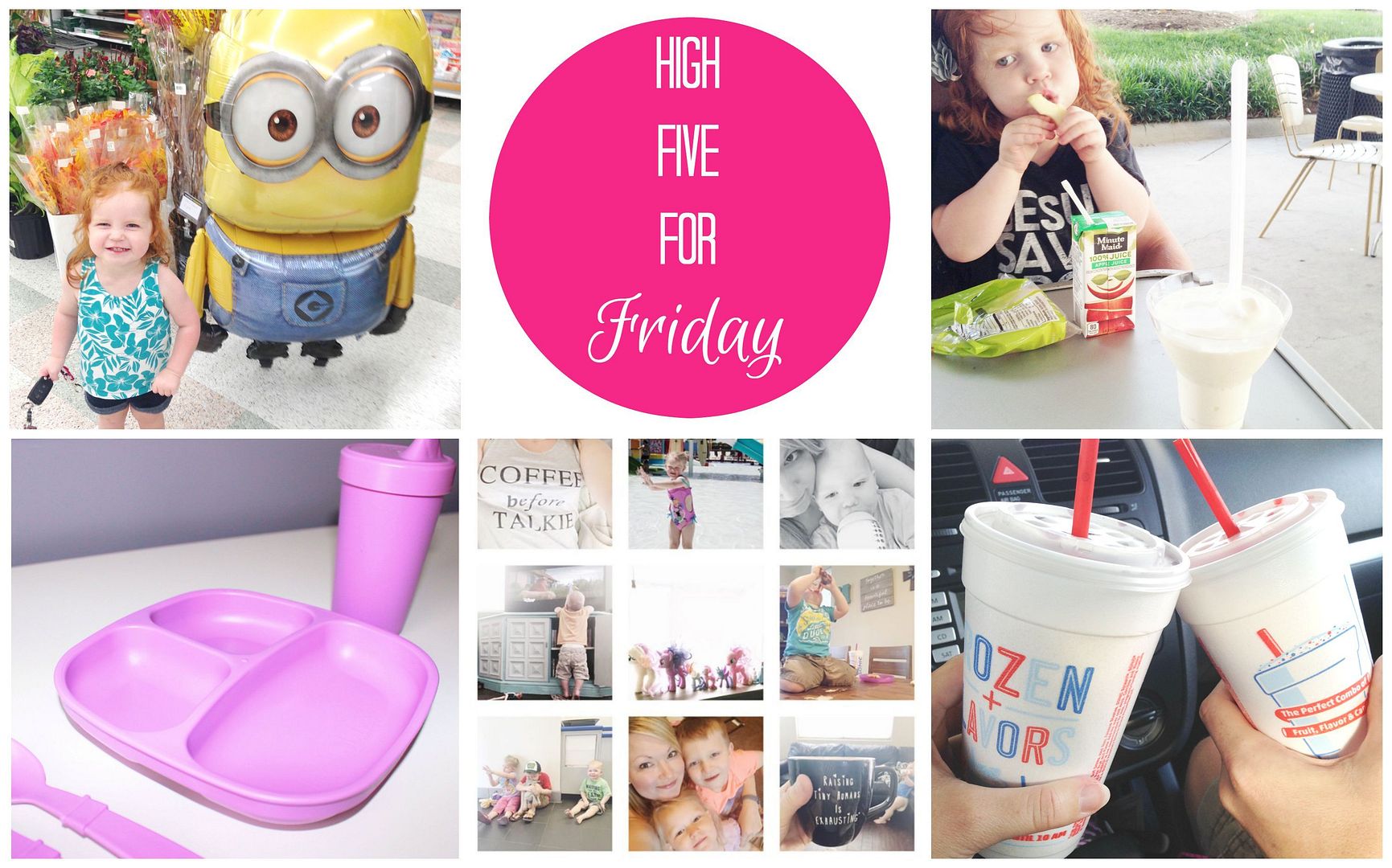 We had a great week with some great successes! Here's the top moments:
1.) It was my Aunt's birthday this week so K and I went to pick up a balloon to take to her work. While picking up the birthday balloon, K made a new Minion friend.
2.) I am in love with the awesome toddler feeding sets from
Re-Play
. Thanks to the good people at Re-Play, I get to give away a set to one of you...
click here to see the original post
and to enter the giveaway.
3.) My sweet friend Tammy (she blogs over at
blithe, a blog
- check her out) introduced me to the app PicTapGo and it has completely changed my instagram game.
4.) Wednesday was 79 cent slushie day at Sonic, so you better believe we headed over there to get some. Sometimes you just gotta live a little and indulge.
5.) Last weekend we potty trained K using the 3-day method and it was a HUGE success. To celebrate we took K out for ice cream, but she decided that apple slices were the better treat for her! (I plan to blog about our potty training experience once we have a few more days under our belt - stay tuned!)
I'm linking up this post with
September Farm
,
Bright on a Budget
and
Meet @ the Barre
.